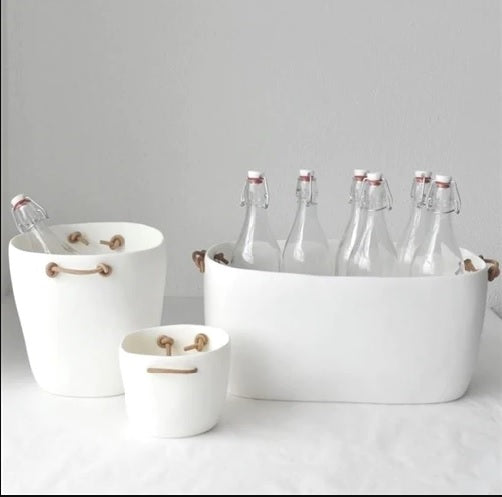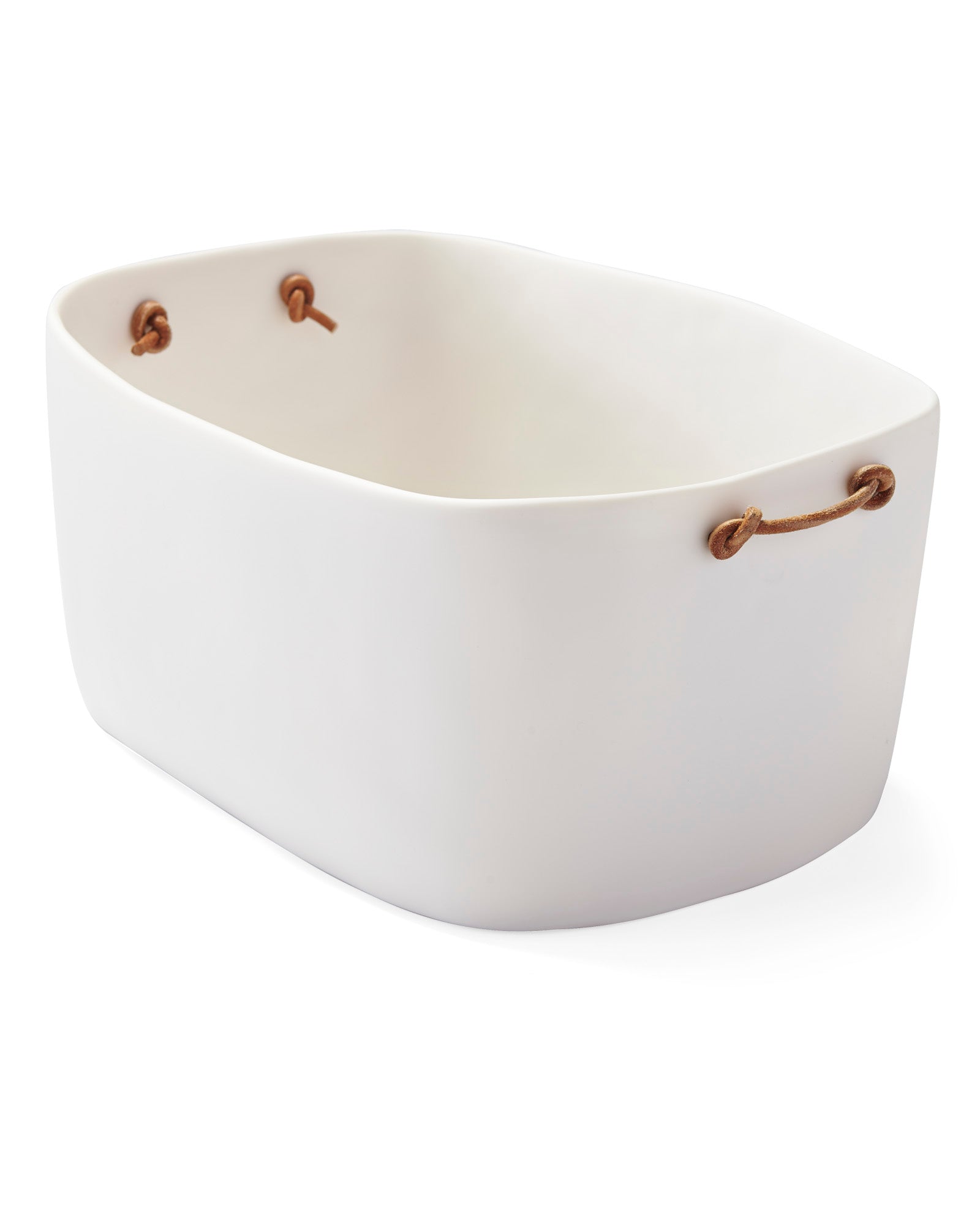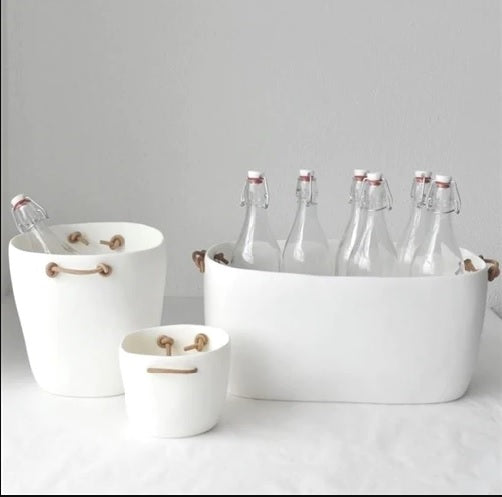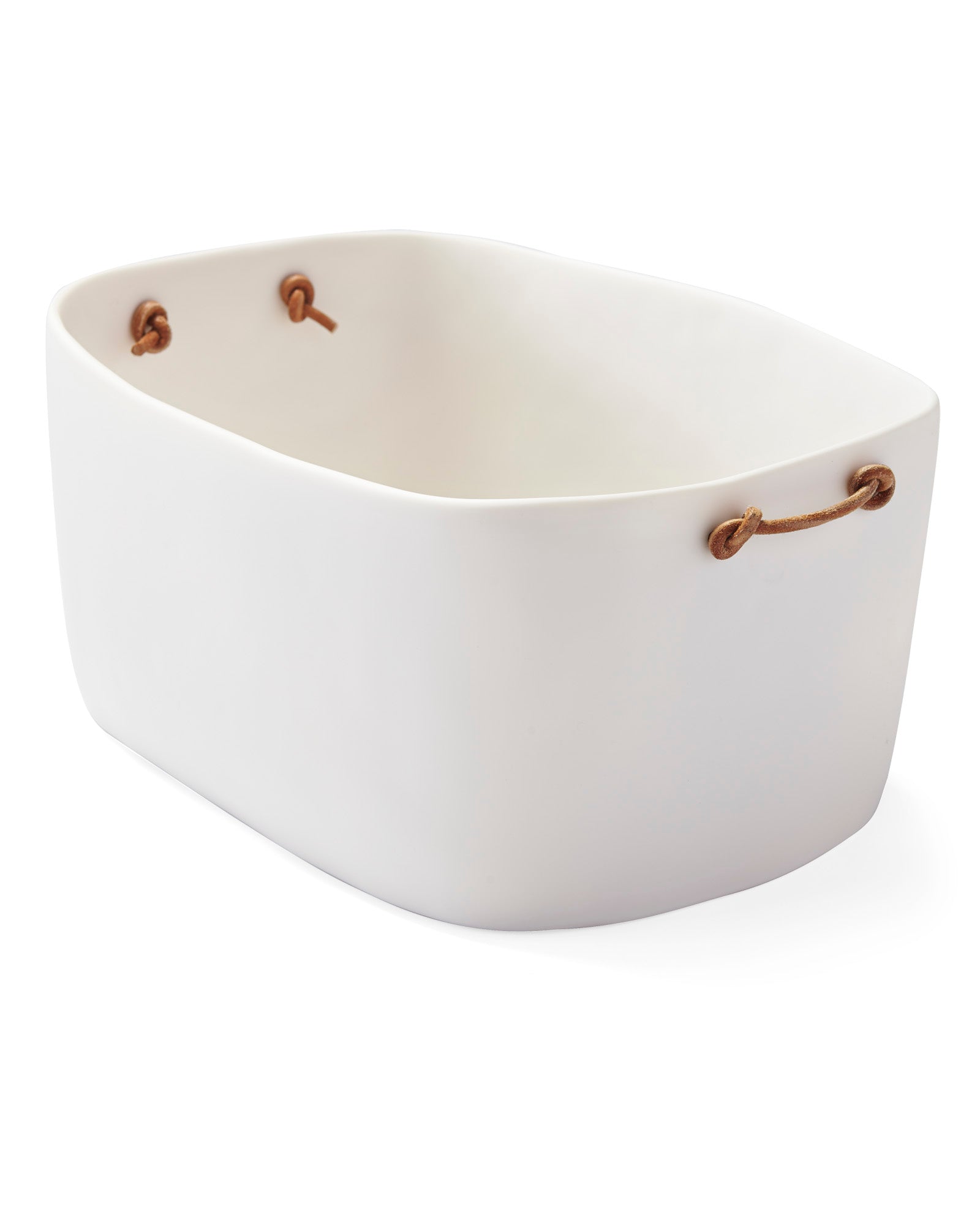 Fine Line Furniture & Accessories
Tina Frey CUADRADO Resin Champagne Party Bucket
DIMENSIONS
MATERIAL
FINISH
San Francisco artist Tina Frey sculpts her resin pieces by hand, creating beautifully organic shapes with simple sophistication. A work of art in its own right, this is an entertaining essential that can work casual barbecues or fancier fêtes. Knotted leather handles add a nice design detail.
Your next celebration would not be complete without our Large Champagne Bucket. This popular piece can hold three bottles of champagne, white wine or rose and is durable and safe for outdoor use.
Handmade with care using food safe, lead free and BPA free resin.
Dimensions: 17″ x 12″ x 8″
Hand sculpted white resin inspired by organic forms in nature.  Made of lead and BPA free and food safe. Leather handle detail.
Hand-sculpted of durable resin.
Food-safe and lead-free.
FDA-approved.
Shatter-resistant and good for outdoor use.
Resin can take on a frosty appearance after repeated washing. To restore its original lustre, rub a small amount of vegetable oil on the resin, using a soft cloth.
Made in the USA.
17"W x 12"D x 8"H overall.