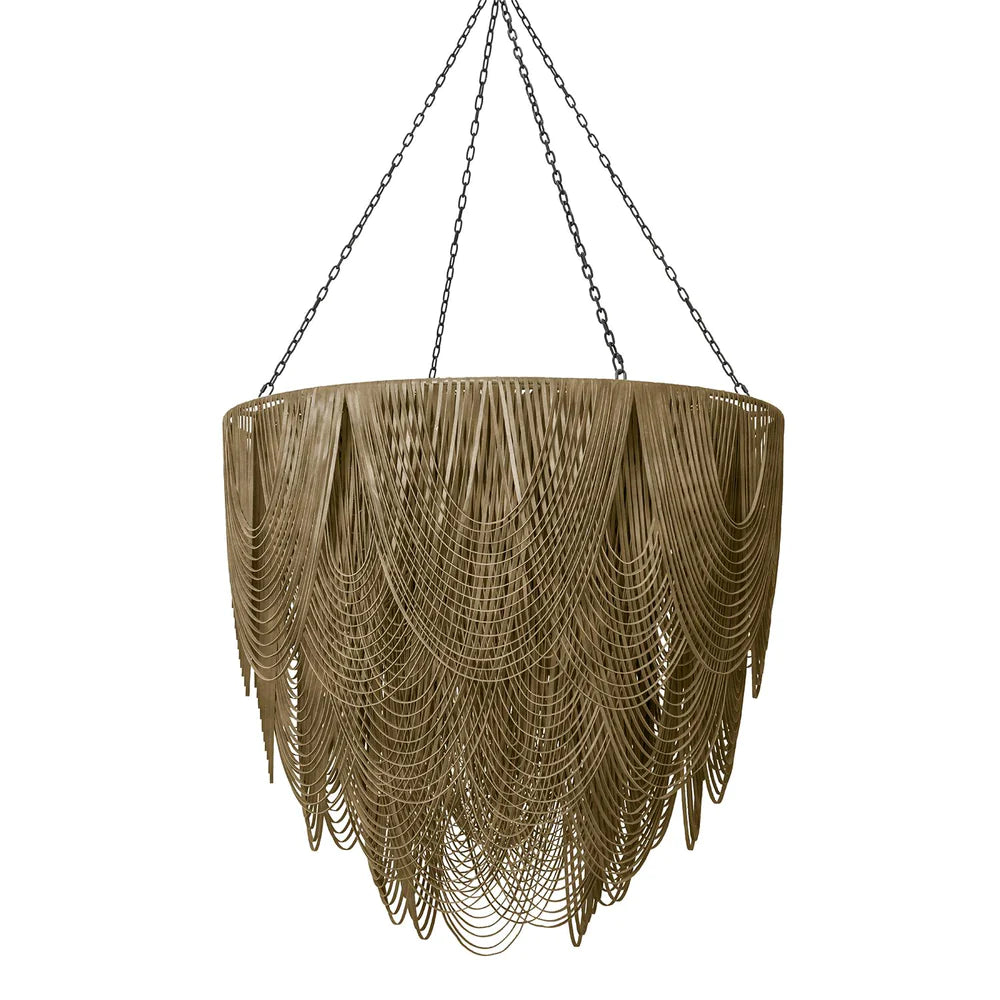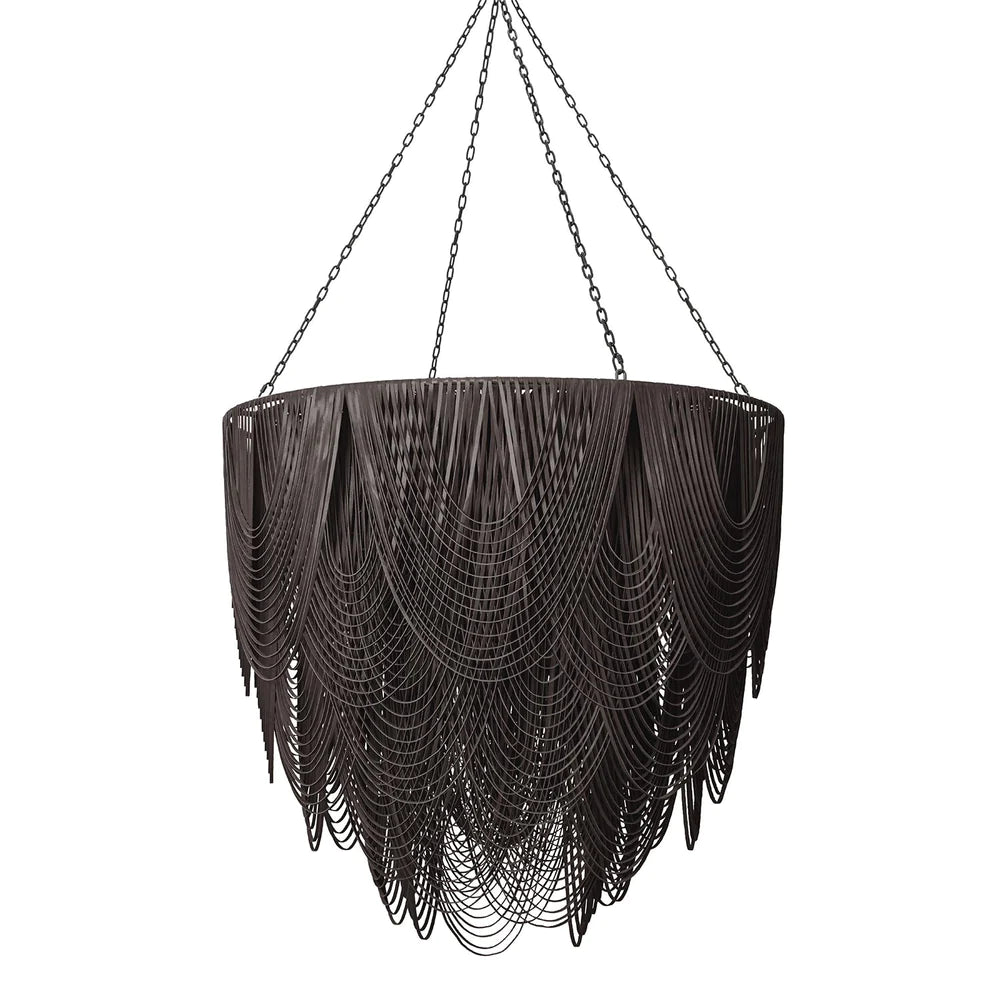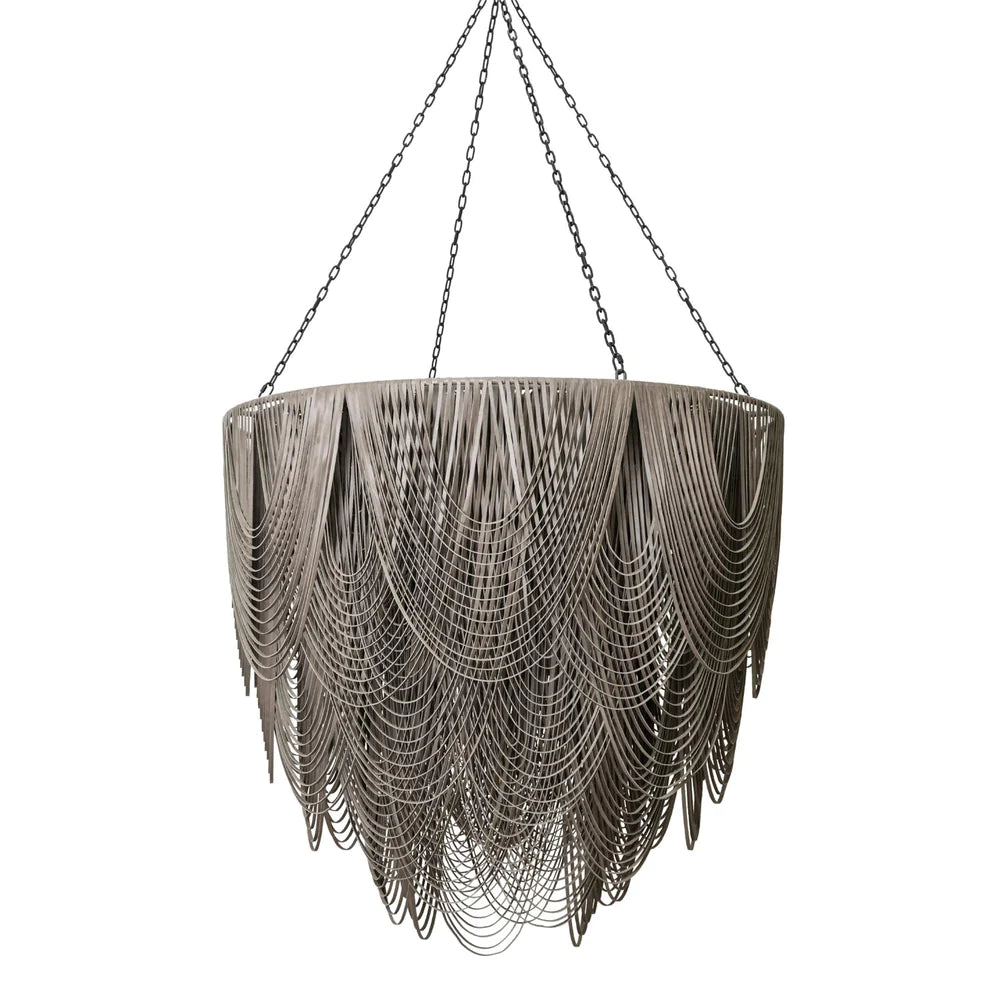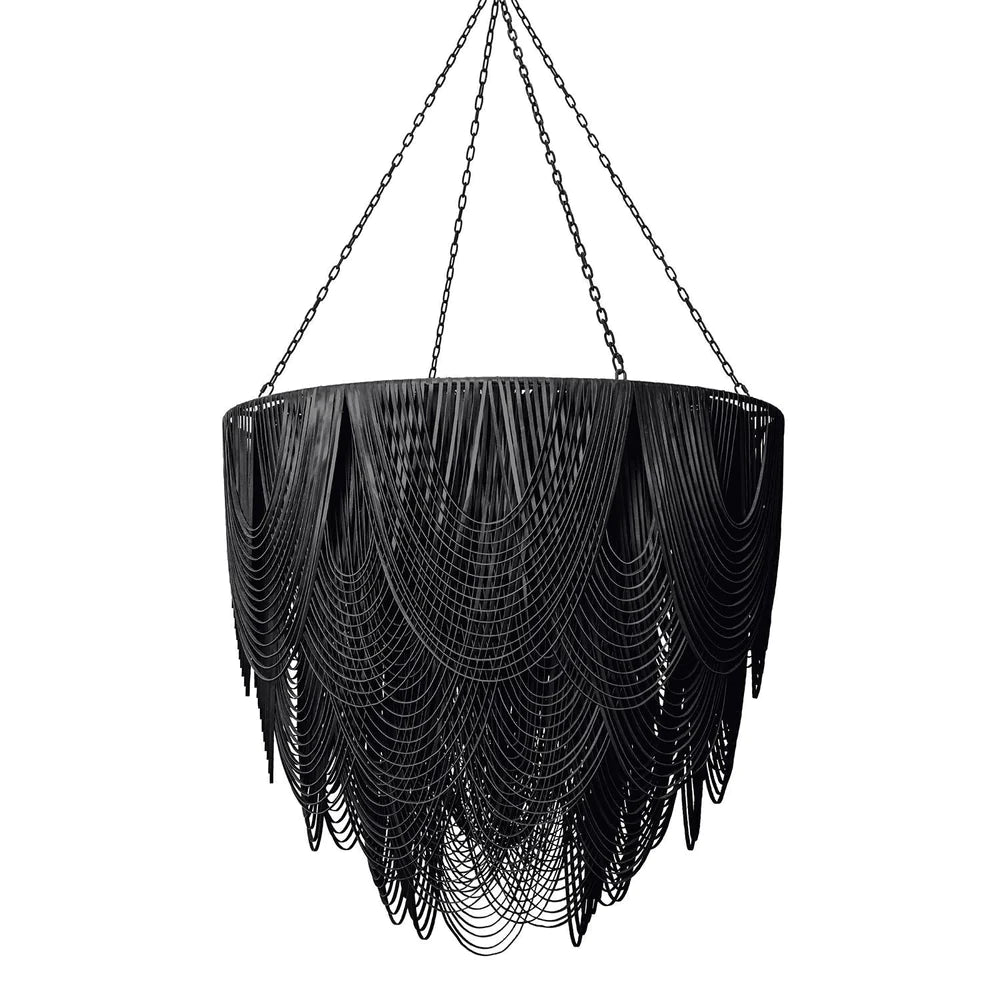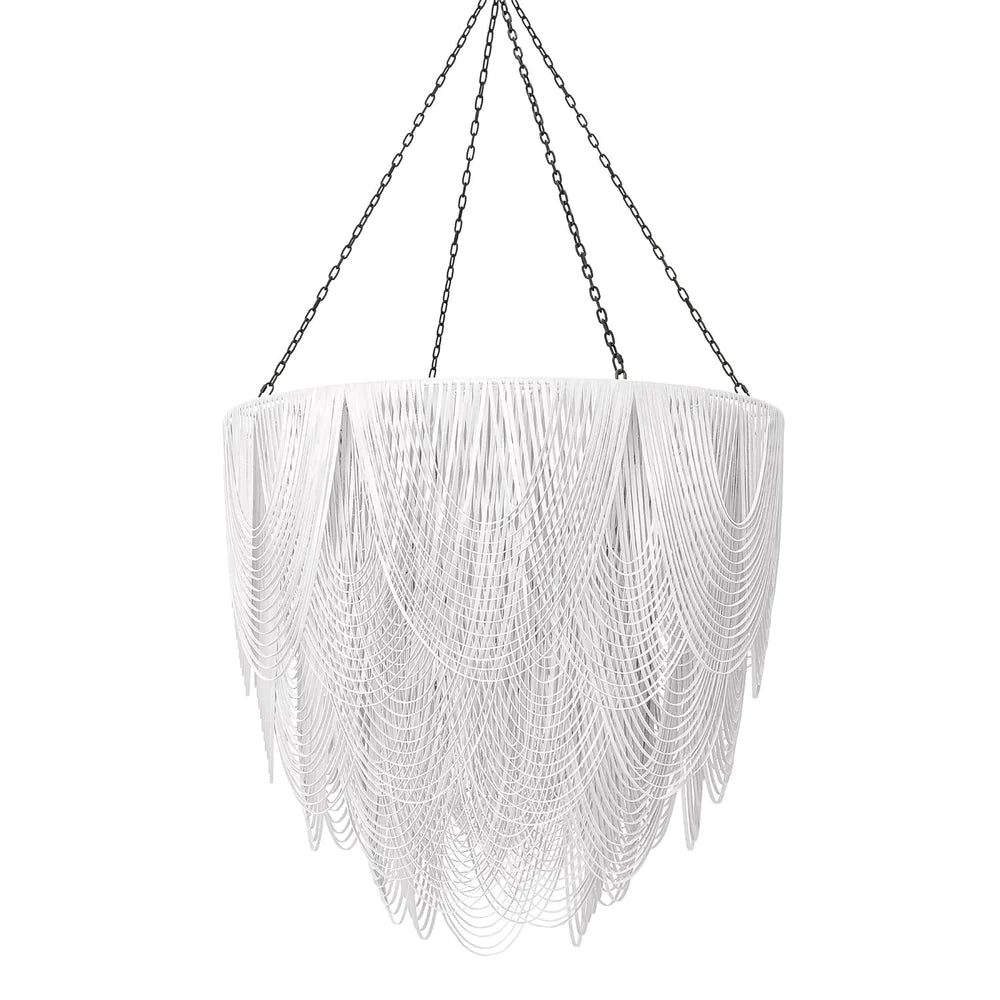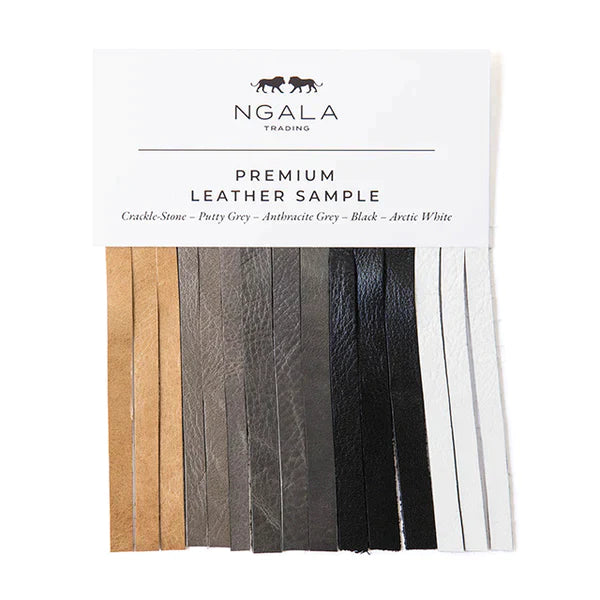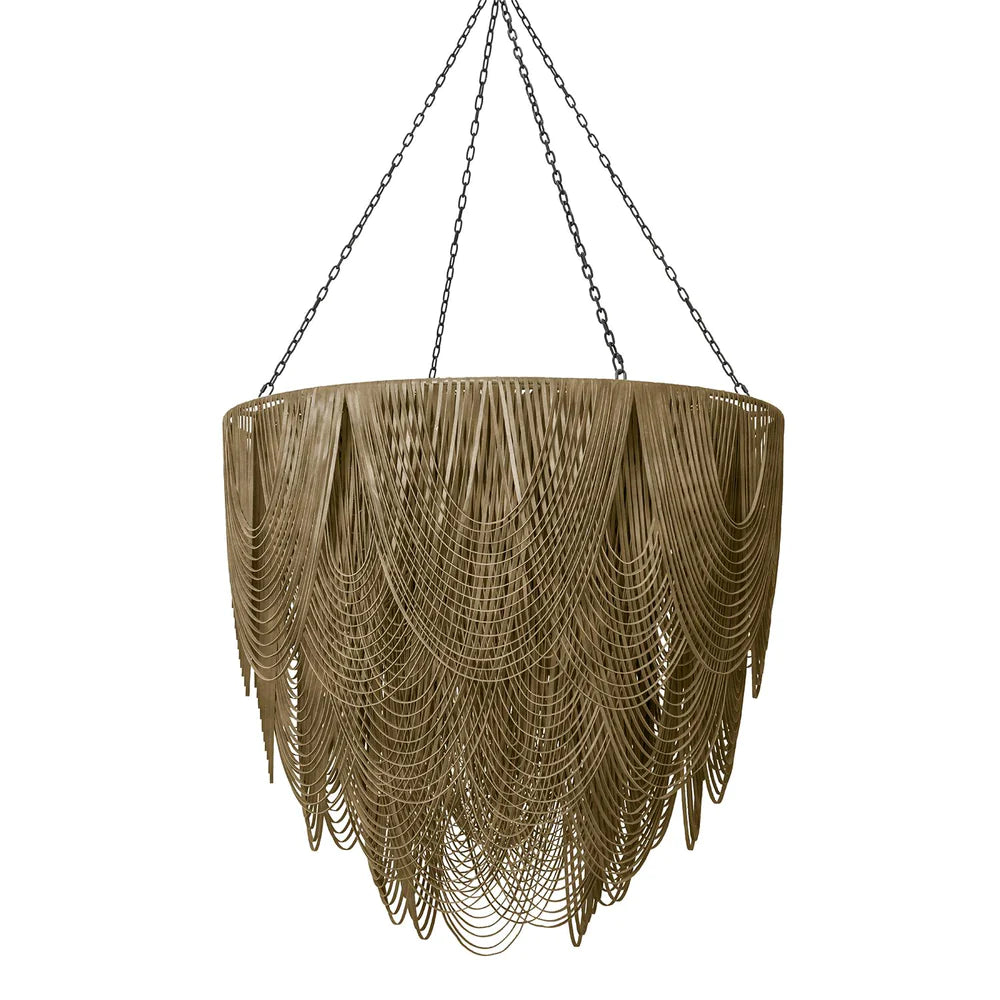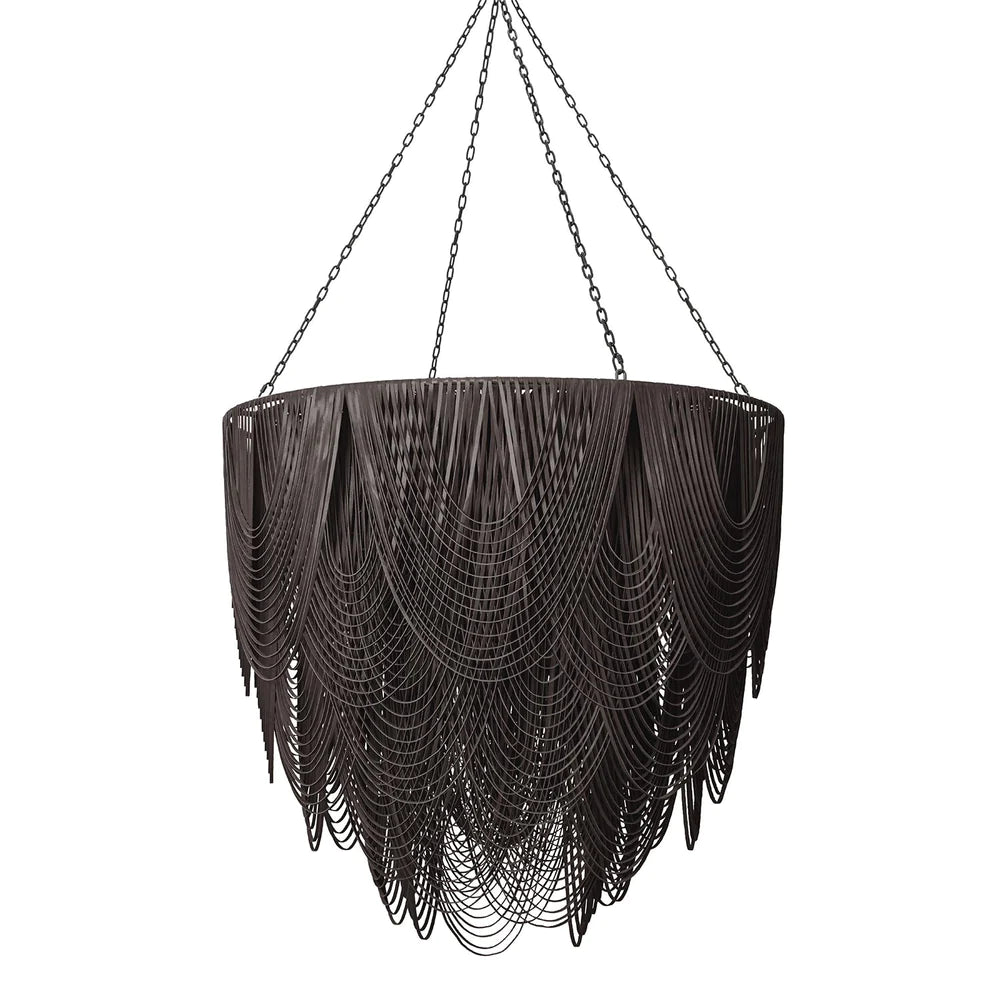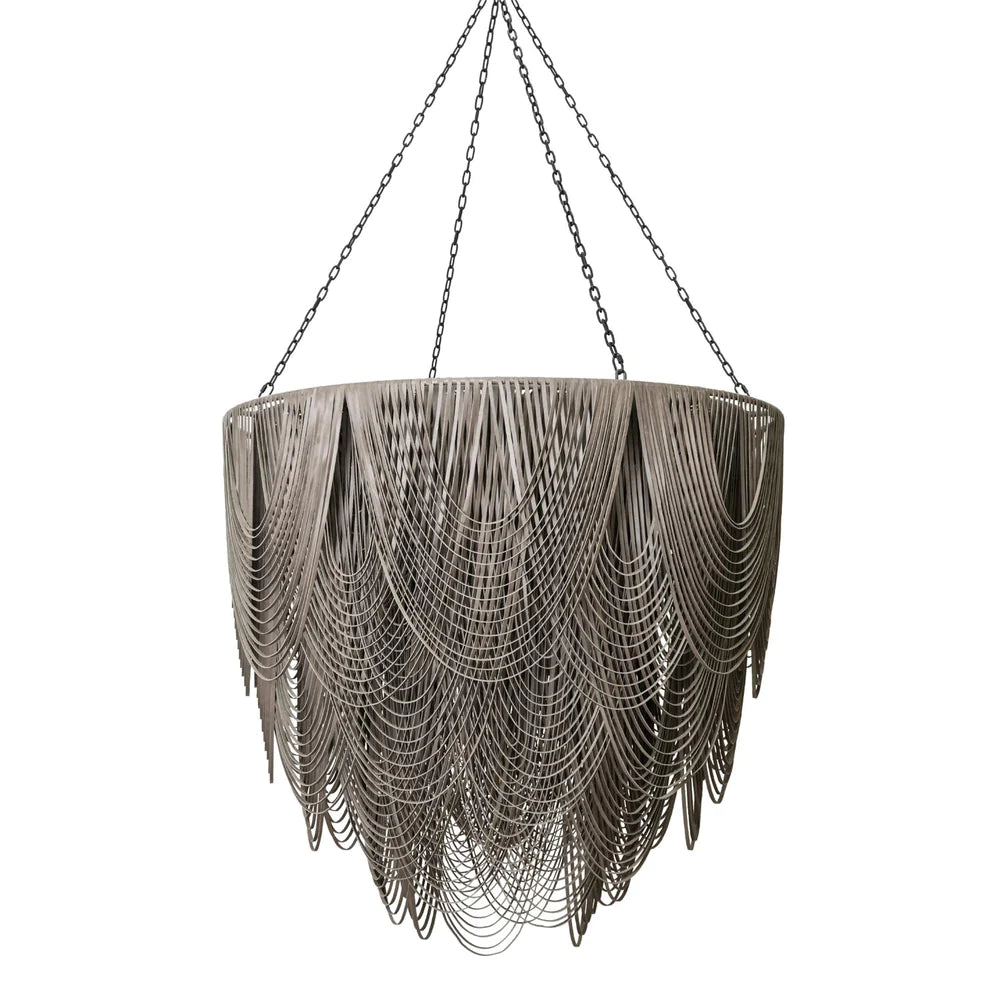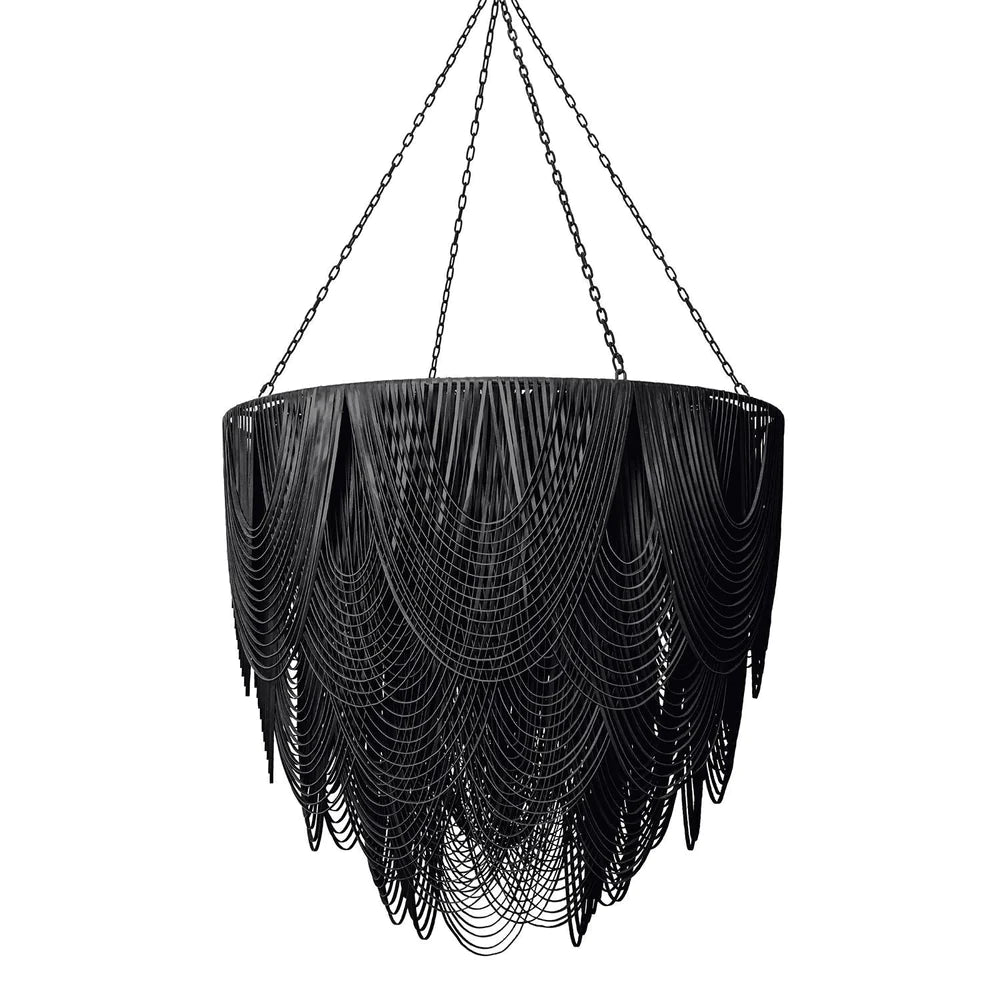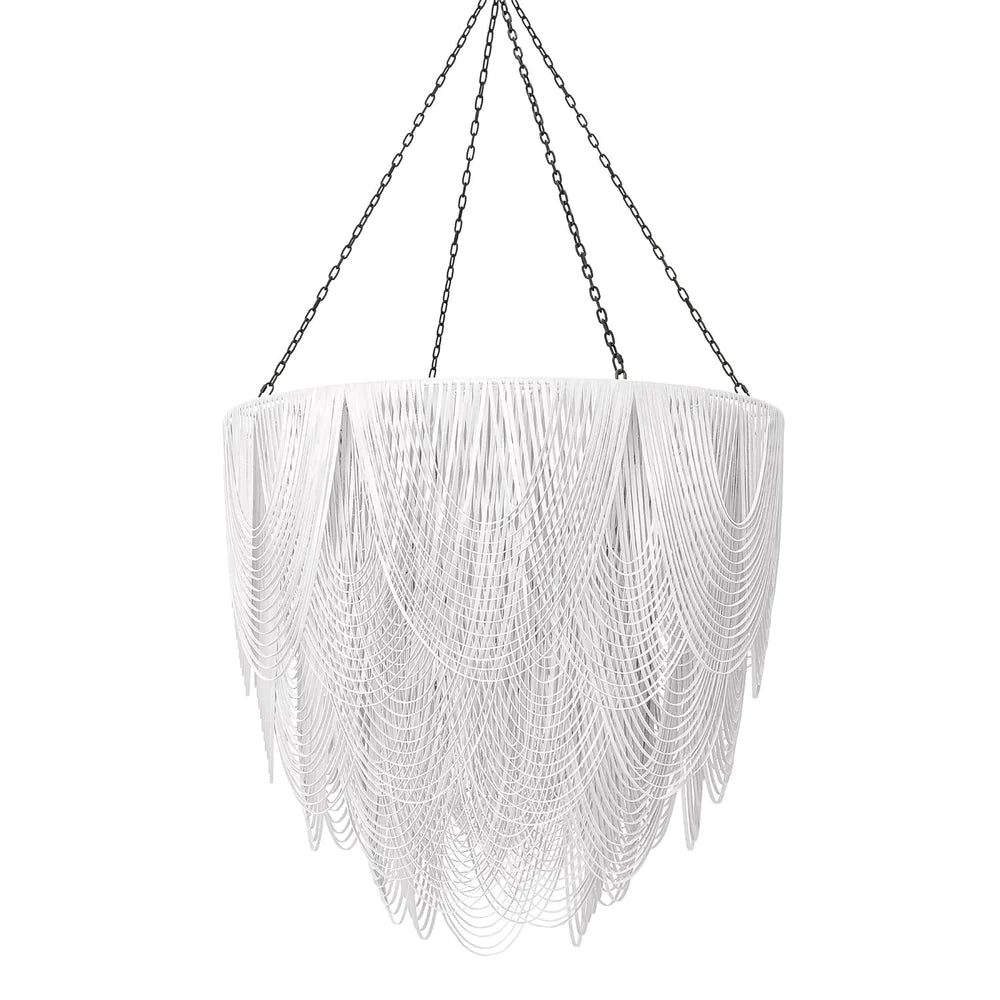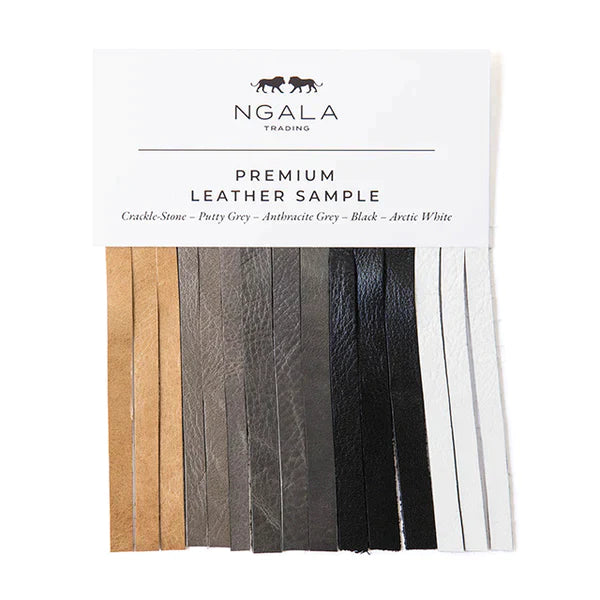 Ngala Trading Co
Whisper Chandelier Premium Leather XXL
DIMENSIONS
MATERIAL
FINISH
The Whisper Chandelier in Premium Leather is a unique and visually captivating lighting fixture. Here are the details for this exceptional chandelier:
Material and Design: The Whisper Chandelier stands out with its distinctive design, featuring swags of leather elegantly layered to create graceful arcs. The result is a truly stunning and natural look. The chandelier is designed to cast ambient light from within, producing a soft and inviting glow.

Safety Certification: This hard-wired lighting fixture is UL-listed for dry locations, ensuring that it meets rigorous safety and quality standards. Please note that it's not suitable for outdoor use.

Chain and Cord: Each pendant comes with 6 feet of chain and cord, allowing you to adjust the chandelier's height according to your preferences and space requirements.

Dimensions: With a 48-inch diameter and a height of 44 inches, this chandelier is generously sized, making it an eye-catching centerpiece for any room.

Color: The Premium Leather option offers a range of stylish colors, including Crackle Stone, Putty Grey, Anthracite Grey, Black, and Arctic White. You can select the color that best complements your interior design.

Materials: This chandelier is meticulously handcrafted using tanned bovine leather, known for its durability and natural beauty. The frame is constructed from powder-coated steel, ensuring both strength and aesthetics.

Bulbs: The chandelier is designed to accommodate 11 E12 candelabra bulbs, with five surrounding the chandelier and six forming the middle branch. Each bulb can have a maximum capacity of 7 watts for LED bulbs. Please note that bulbs are not included with the chandelier.

Manufacturer: The Whisper Chandelier is created by High Thorn, a reputable manufacturer known for its commitment to quality and craftsmanship.

Origin: This exquisite chandelier is proudly made in Johannesburg, South Africa, reflecting the brand's dedication to producing high-quality and distinctive lighting fixtures.

Made-to-Order: The chandelier is made-to-order, ensuring it is customized to your specifications and preferences. As a result, please allow 12-14 weeks for the crafting process.
The Premium Leather Whisper Chandelier is not just a lighting fixture; it's a work of art that can elevate the ambiance and aesthetics of your living space. Its innovative use of leather and its graceful design create a focal point that draws attention and admiration. With a choice of premium leather colors, you can select the one that complements your interior decor perfectly. Whether placed in a dining room, living room, or any other space, this chandelier will certainly make a statement and add a touch of elegance and nature-inspired beauty to your home.