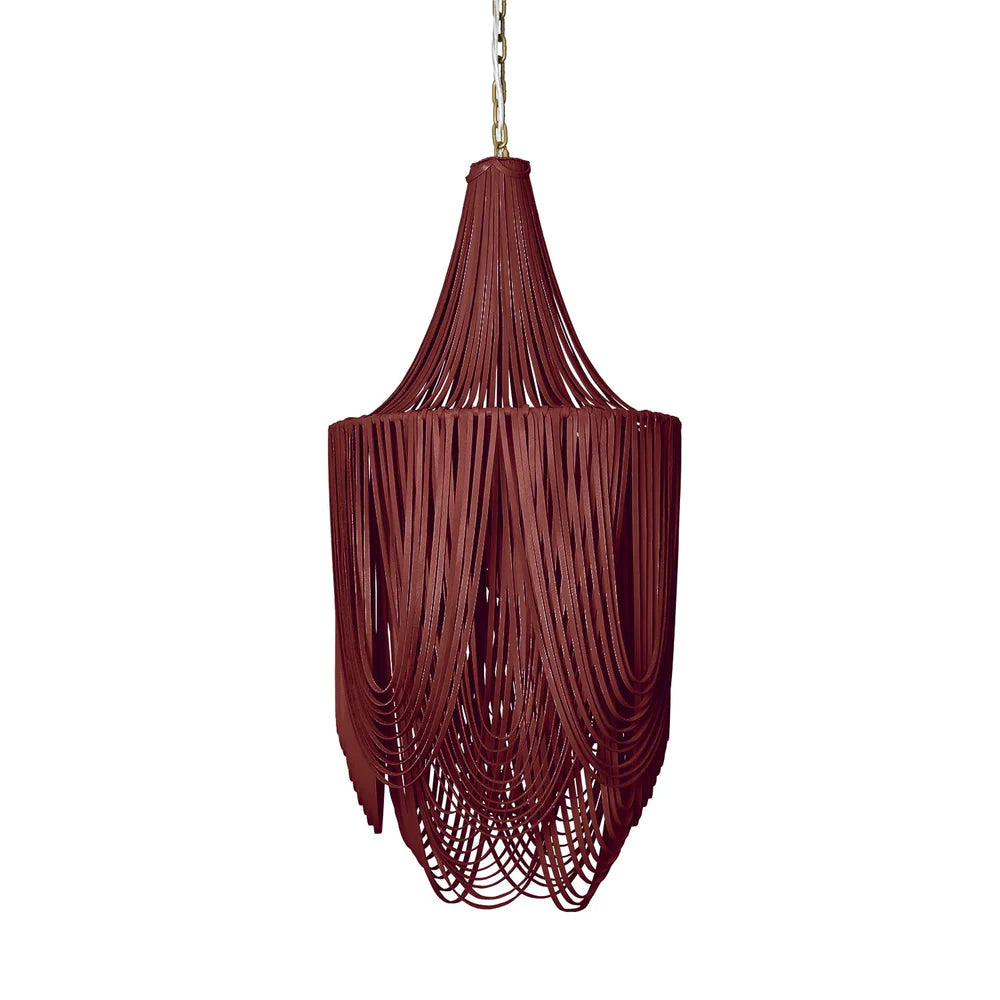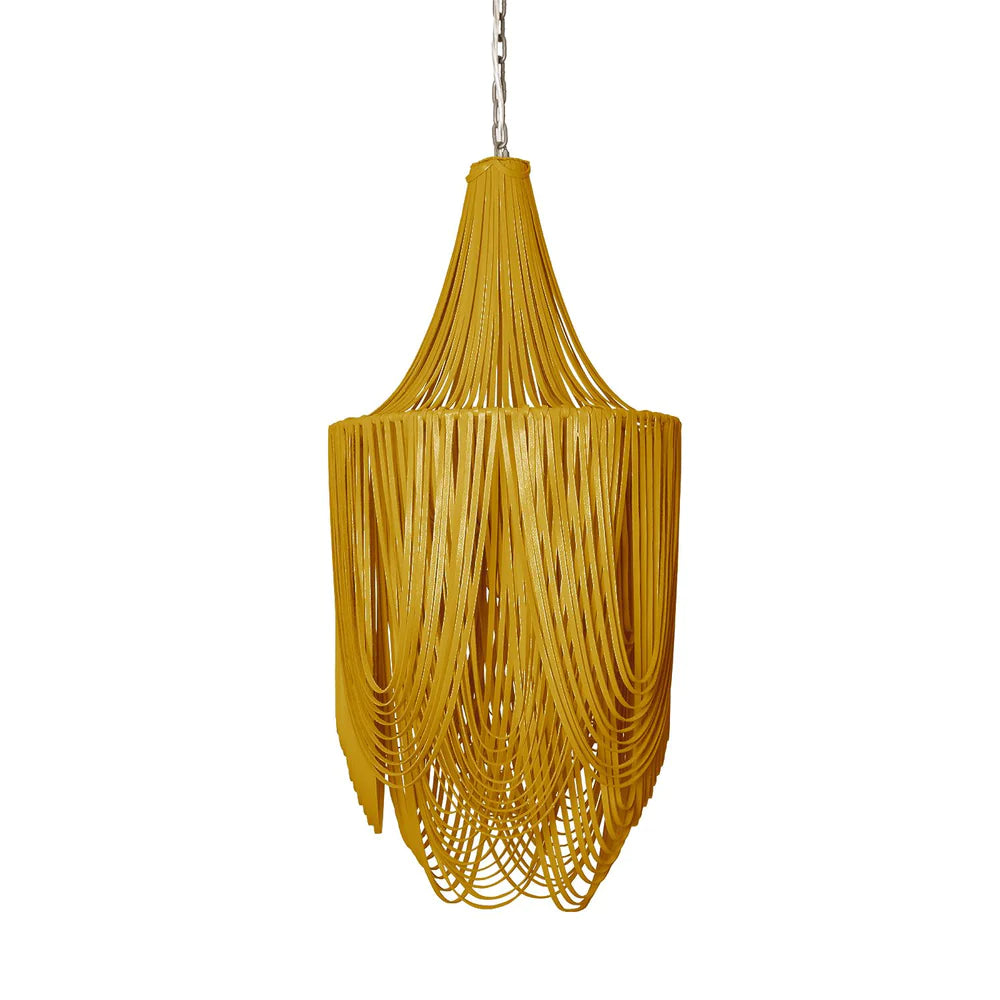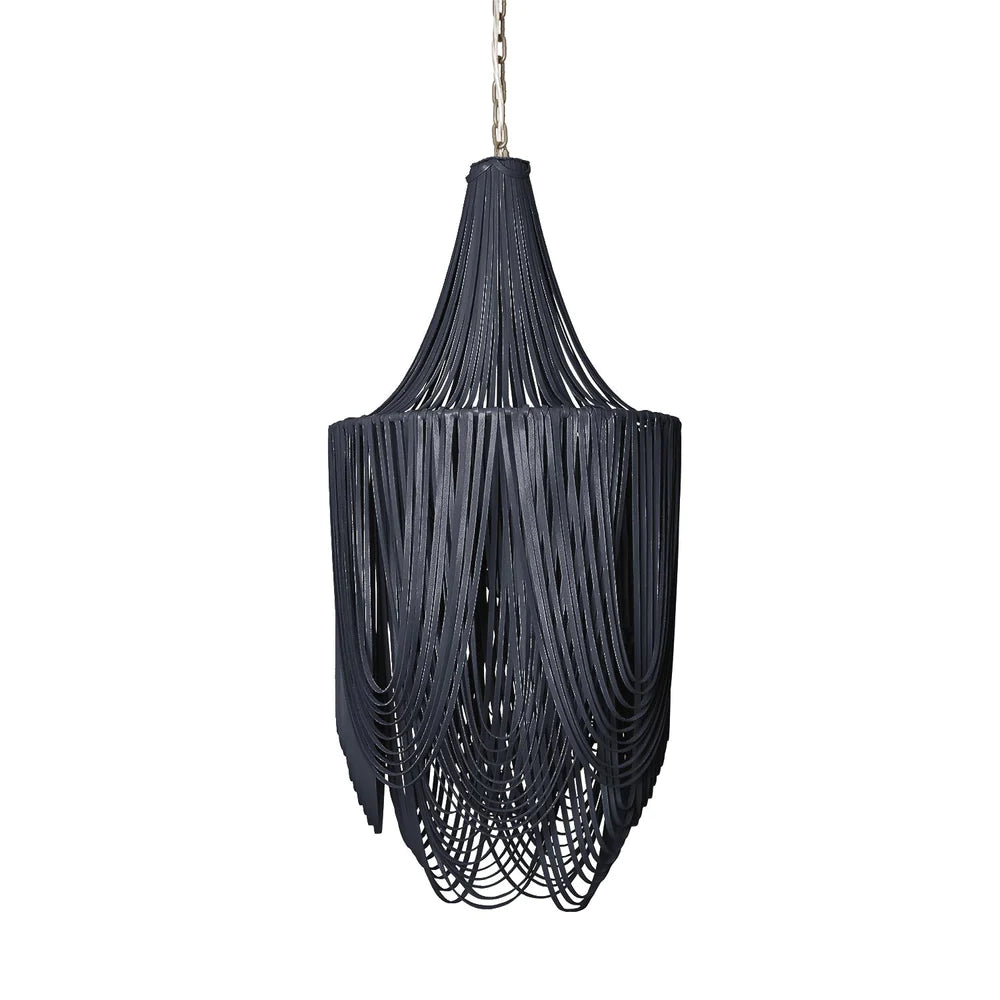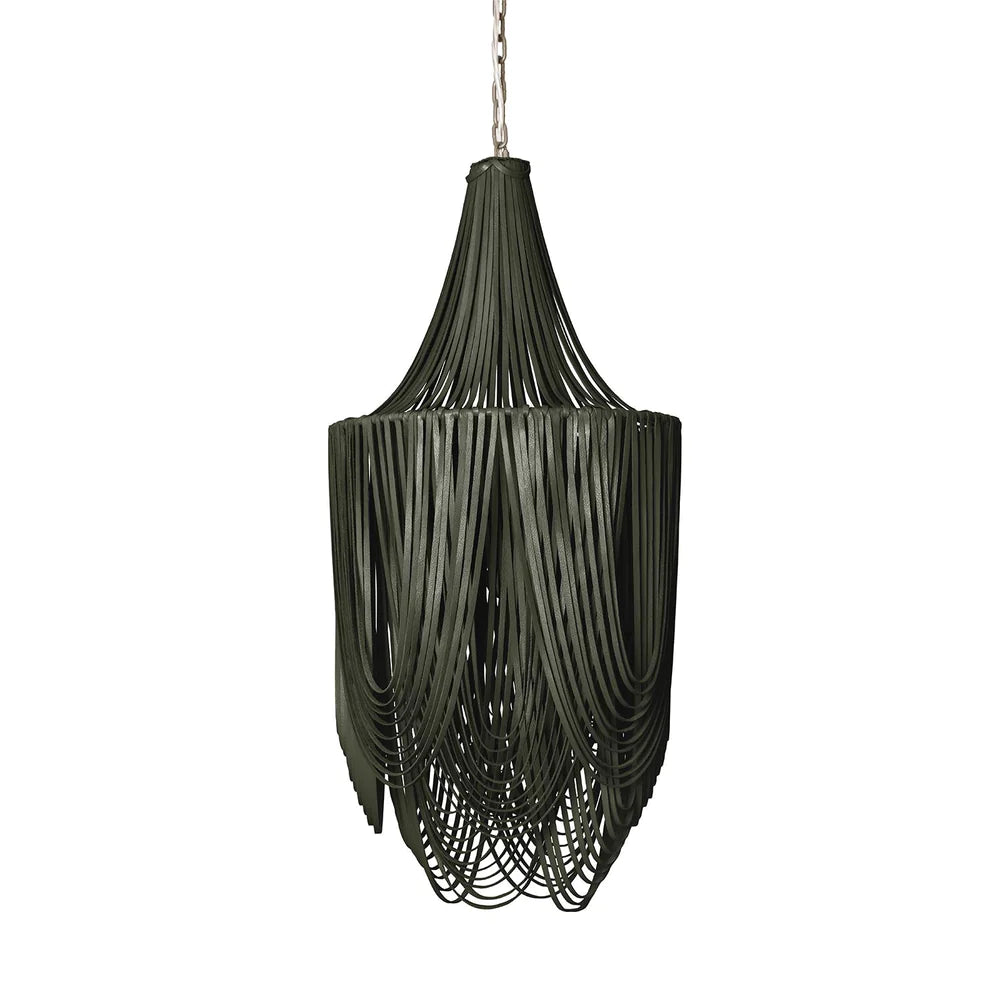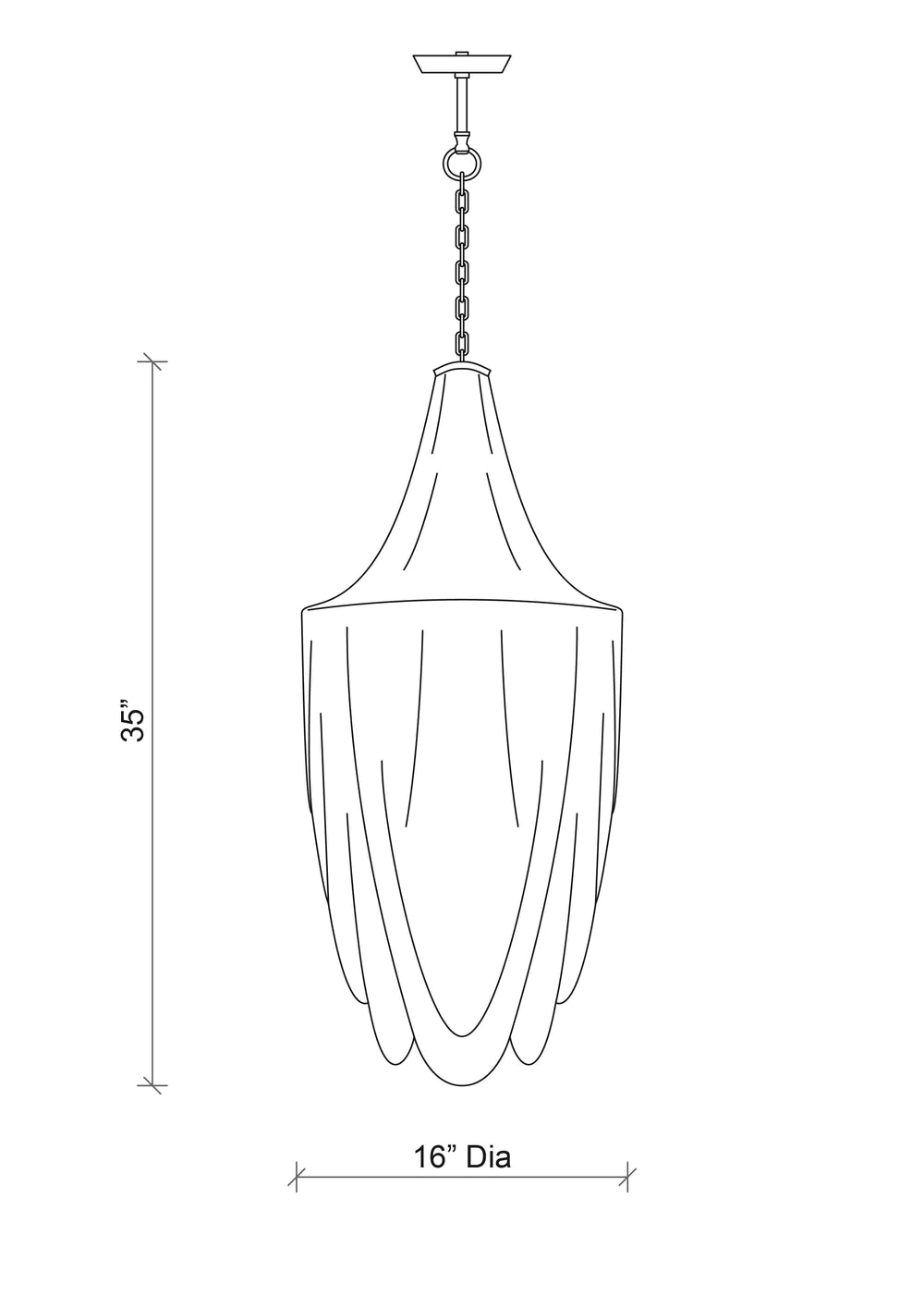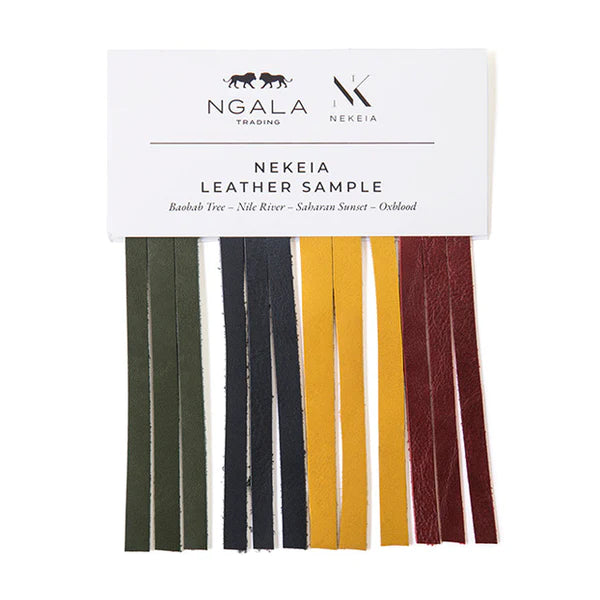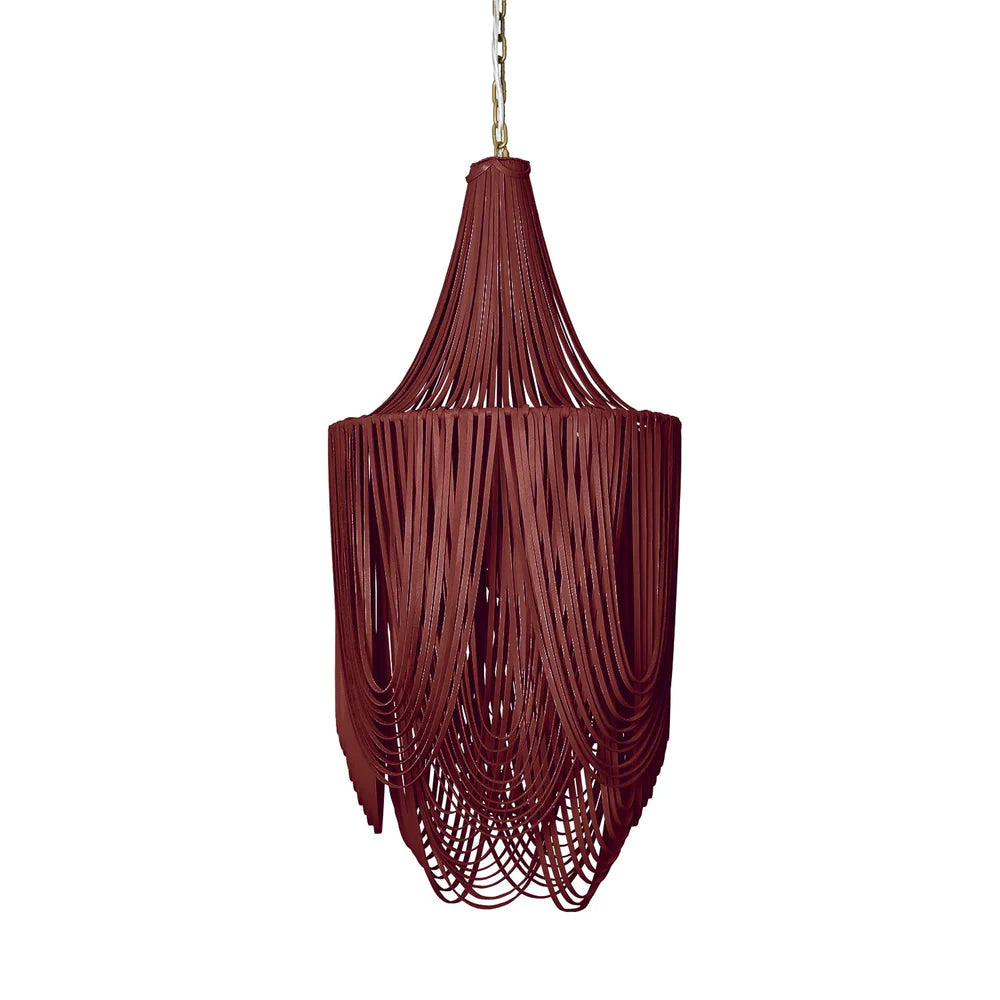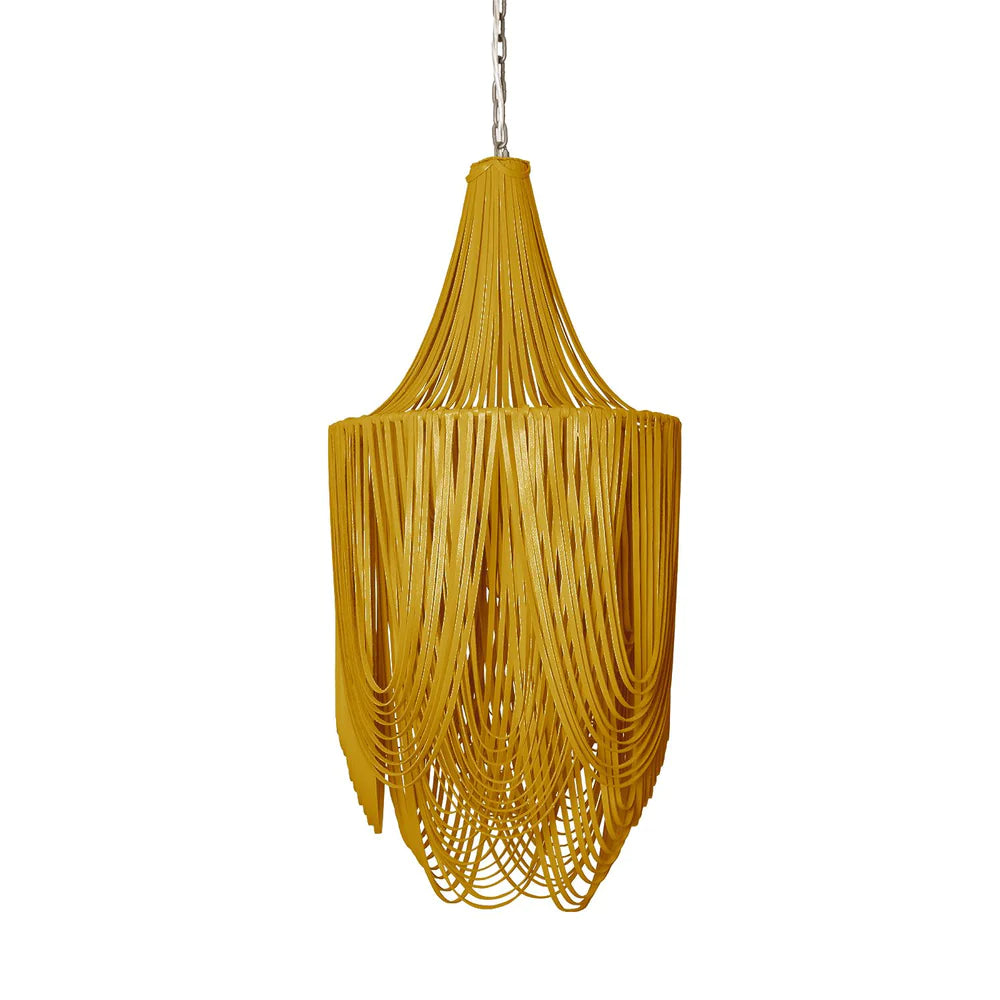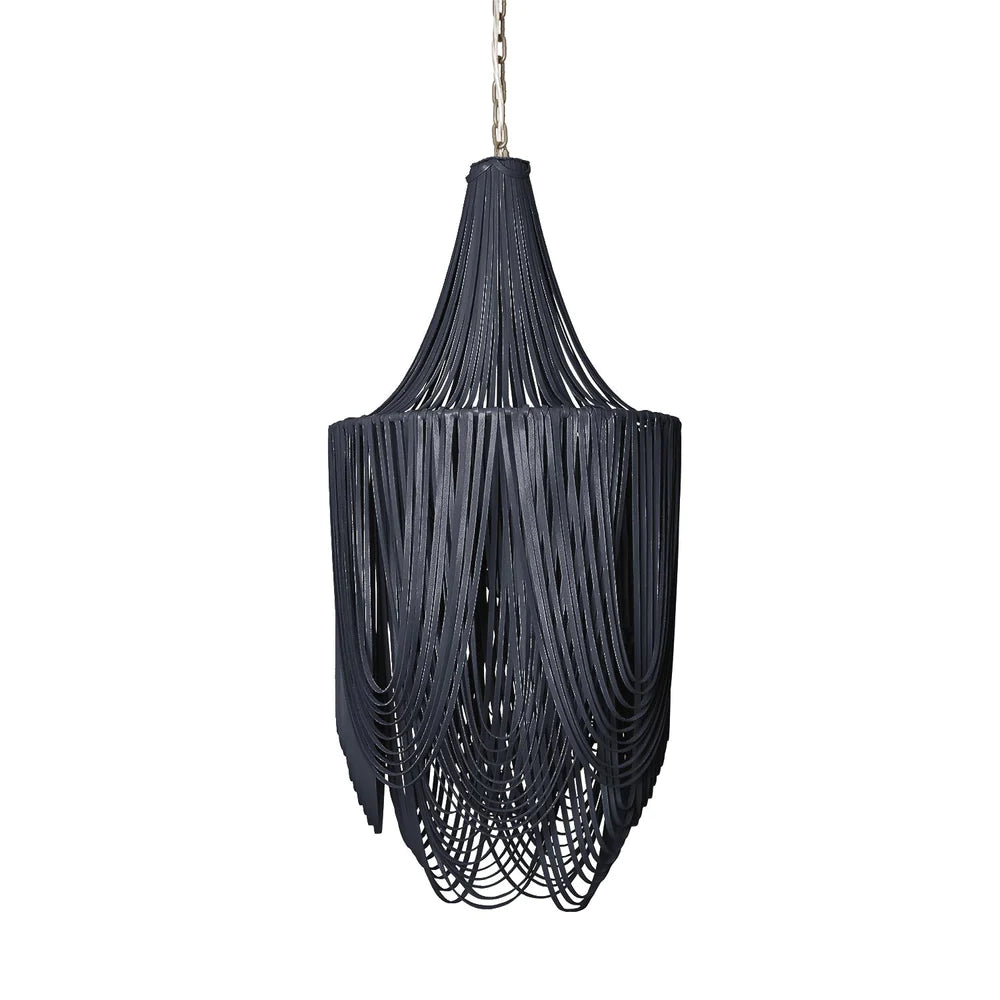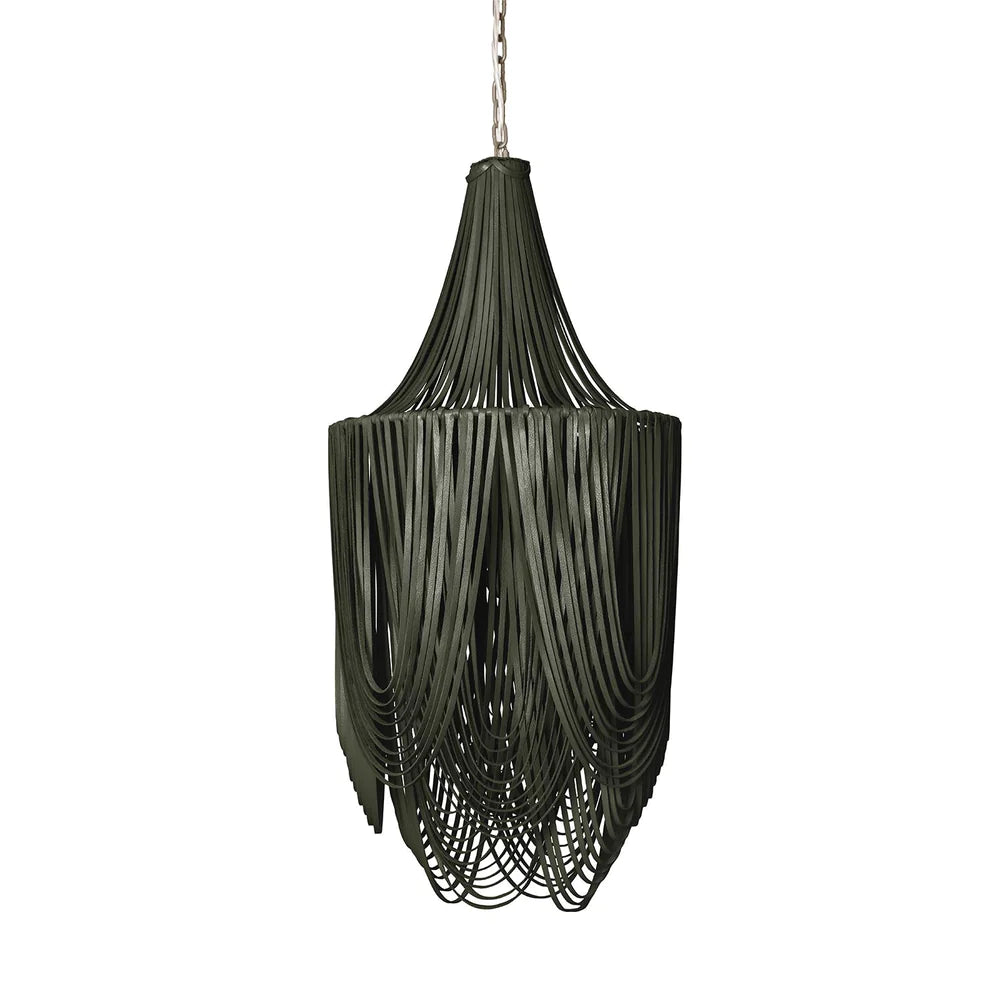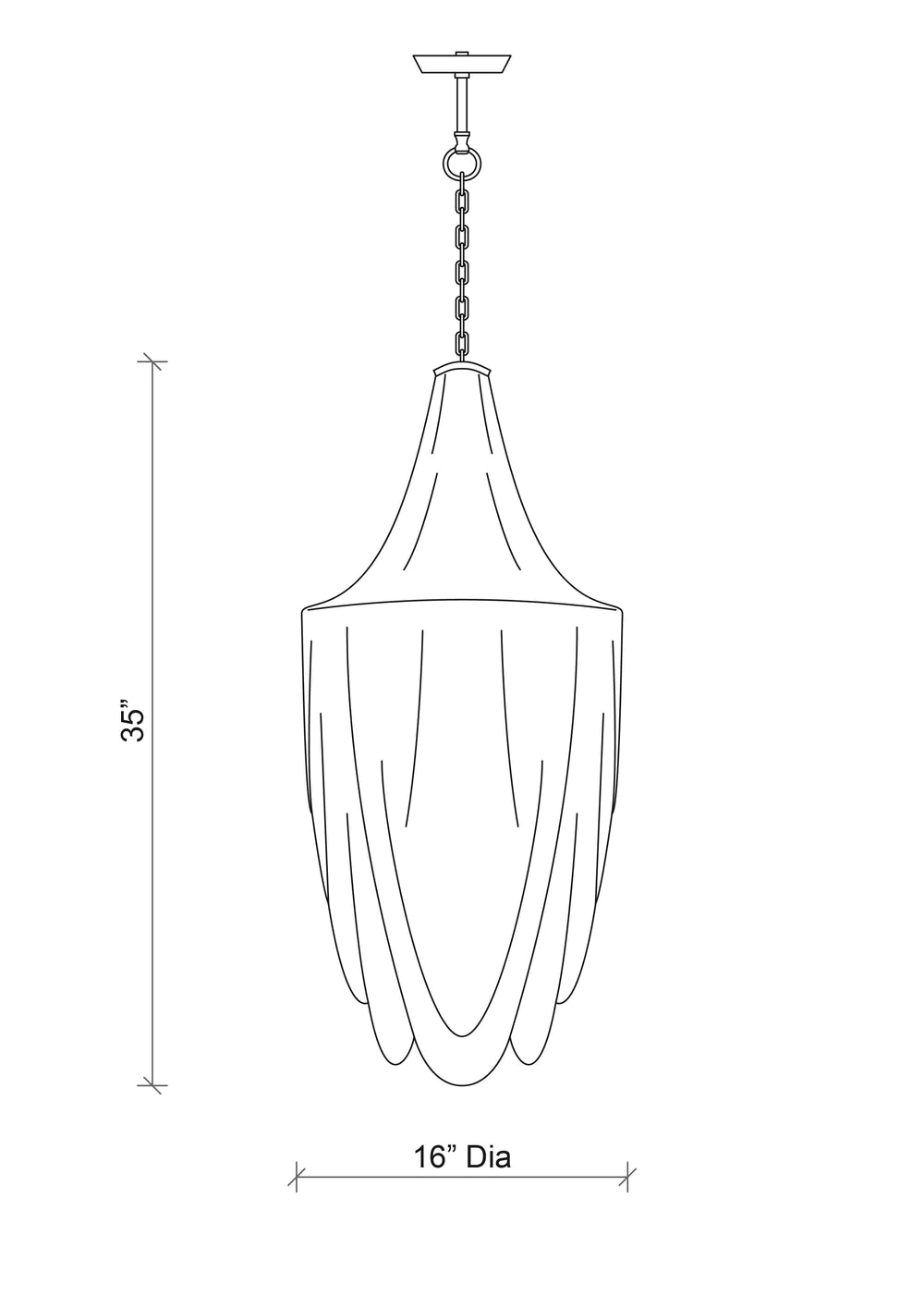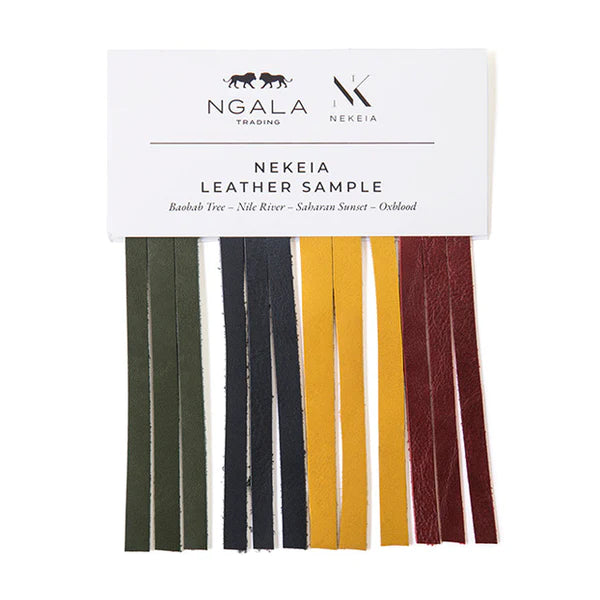 Ngala Trading Co
Whisper Crown Chandelier NeKeia Leather Light Fixture Small
DIMENSIONS
MATERIAL
FINISH
The leather Whisper Chandelier is a remarkable and unexpected choice for a light fixture. It's carefully handcrafted using swags of leather, skillfully layered to create graceful arcs that result in a stunning yet naturally appealing appearance. The ambient light emanating from within the fixture casts a soft and inviting glow.
Here are some key details about this unique chandelier:
UL-Listed: All hard-wired lighting is UL-listed for dry locations, ensuring safety and quality.

Suitability: Please note that this chandelier is not suitable for outdoor use, so it should be placed indoors.

Chain and Cord: Each pendant includes 6 feet of chain and cord, providing flexibility in installation.

Dimensions: The chandelier has a diameter of 16 inches and a height of 35 inches, making it a substantial and eye-catching piece.

Color: The chandelier is available in the distinctive NeKeia Leather color, which includes shades like Baobab Tree, Nile River, Oxblood, and Saharan Sunset.

Materials: It is made from tanned bovine leather and features a powder-coated steel frame for durability and elegance.

Bulb: The chandelier accommodates 1 x E26 - 7W LED bulb (not included), offering energy-efficient lighting options.

Manufacturer: The Whisper Chandelier is produced by High Thorn.

Origin: This exceptional chandelier is made in Johannesburg, South Africa, adding to its uniqueness and quality.

Made-to-Order: The NeKeia Leather color option is made-to-order, so please allow 12-14 weeks for production and delivery, as it is crafted with special care and attention to detail.
This chandelier is not only a functional lighting fixture but also a work of art that can enhance the ambiance and aesthetics of any interior space, making it a conversation piece and a source of soft, inviting light.