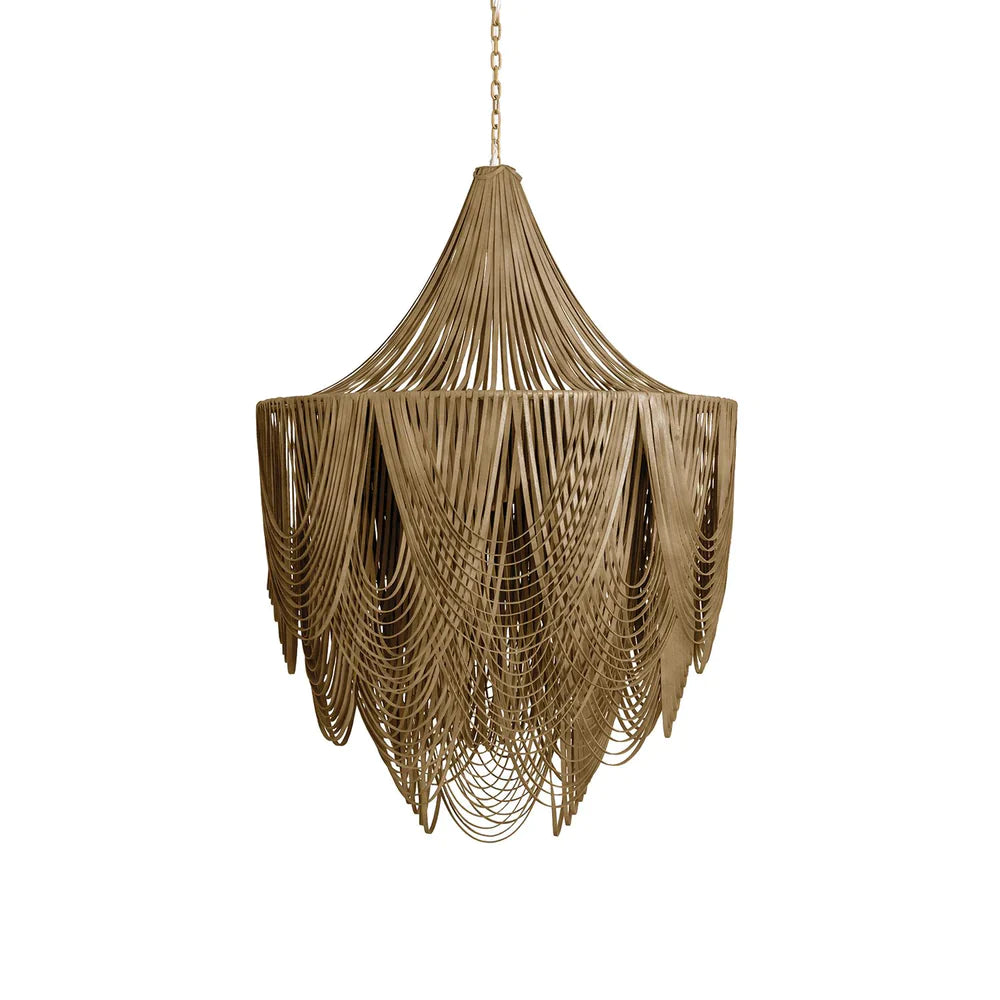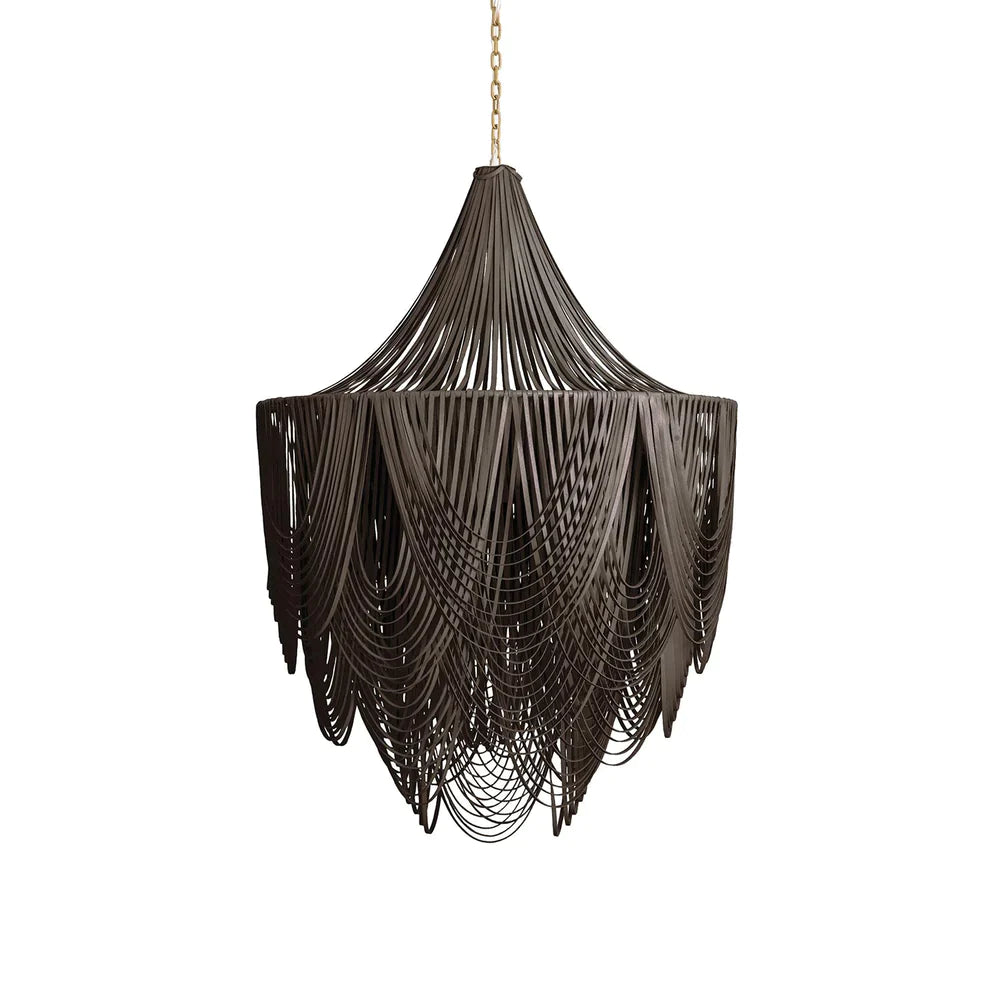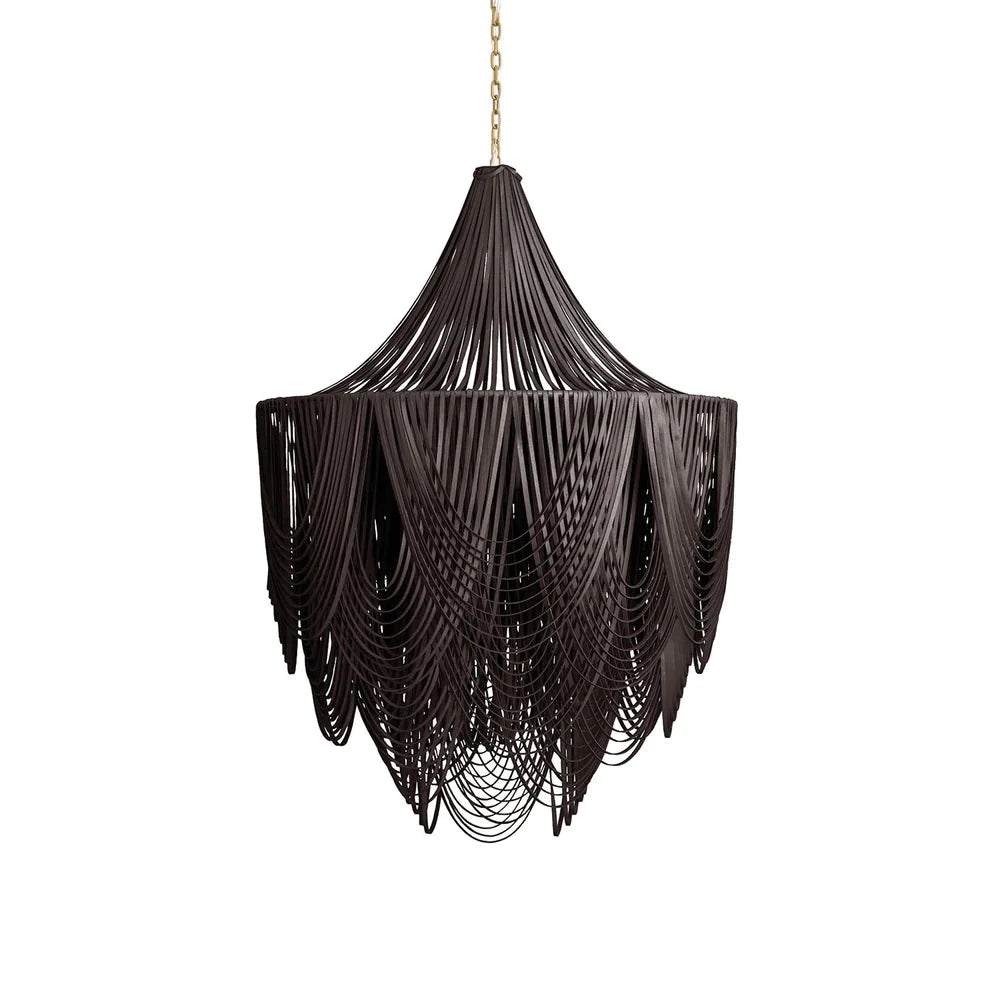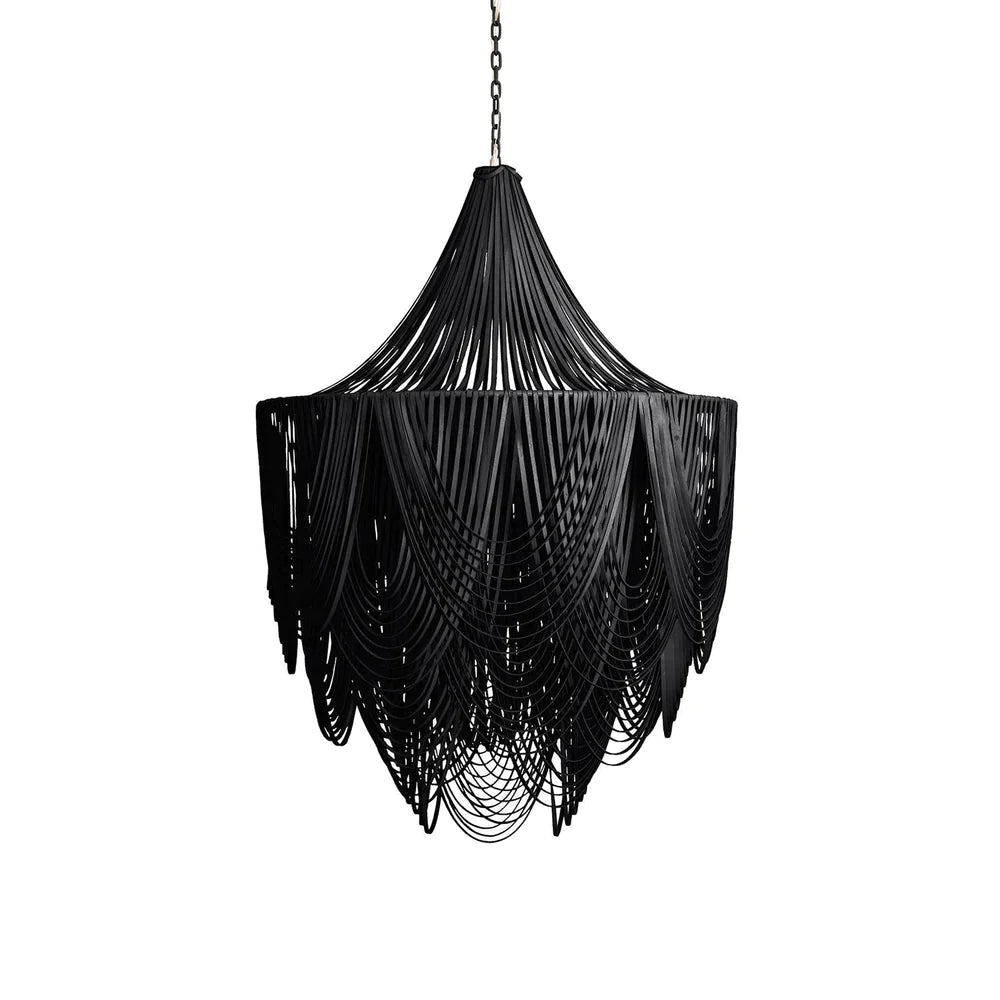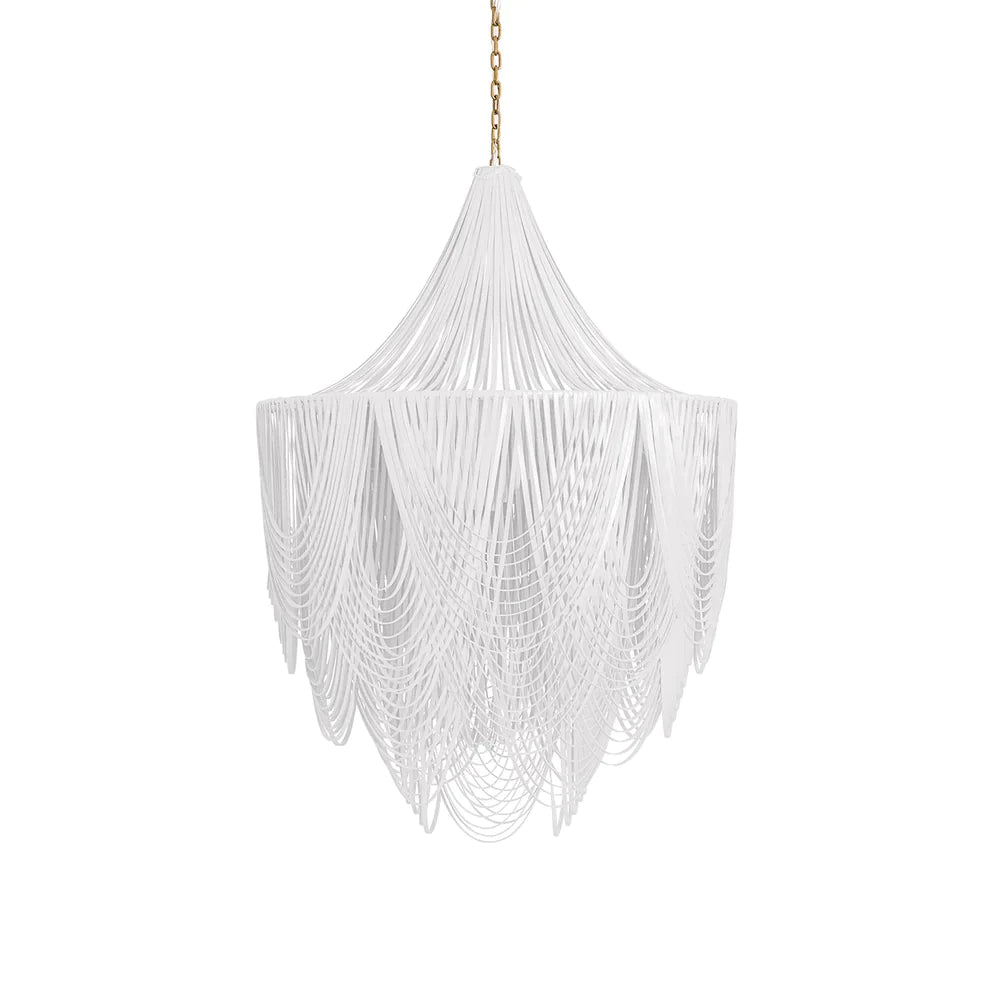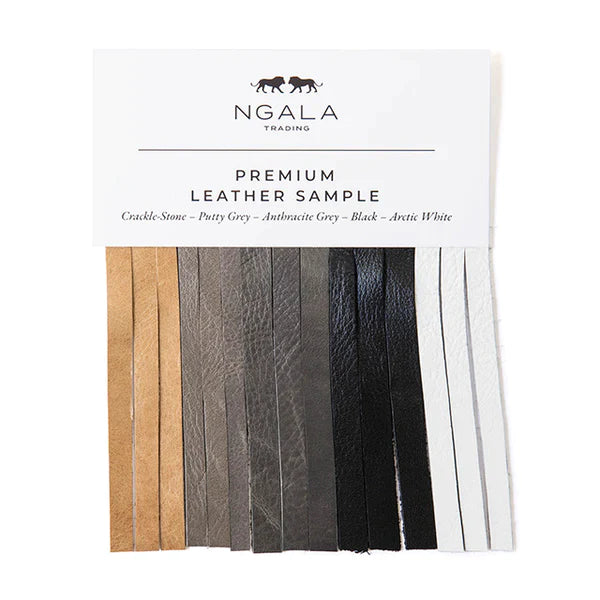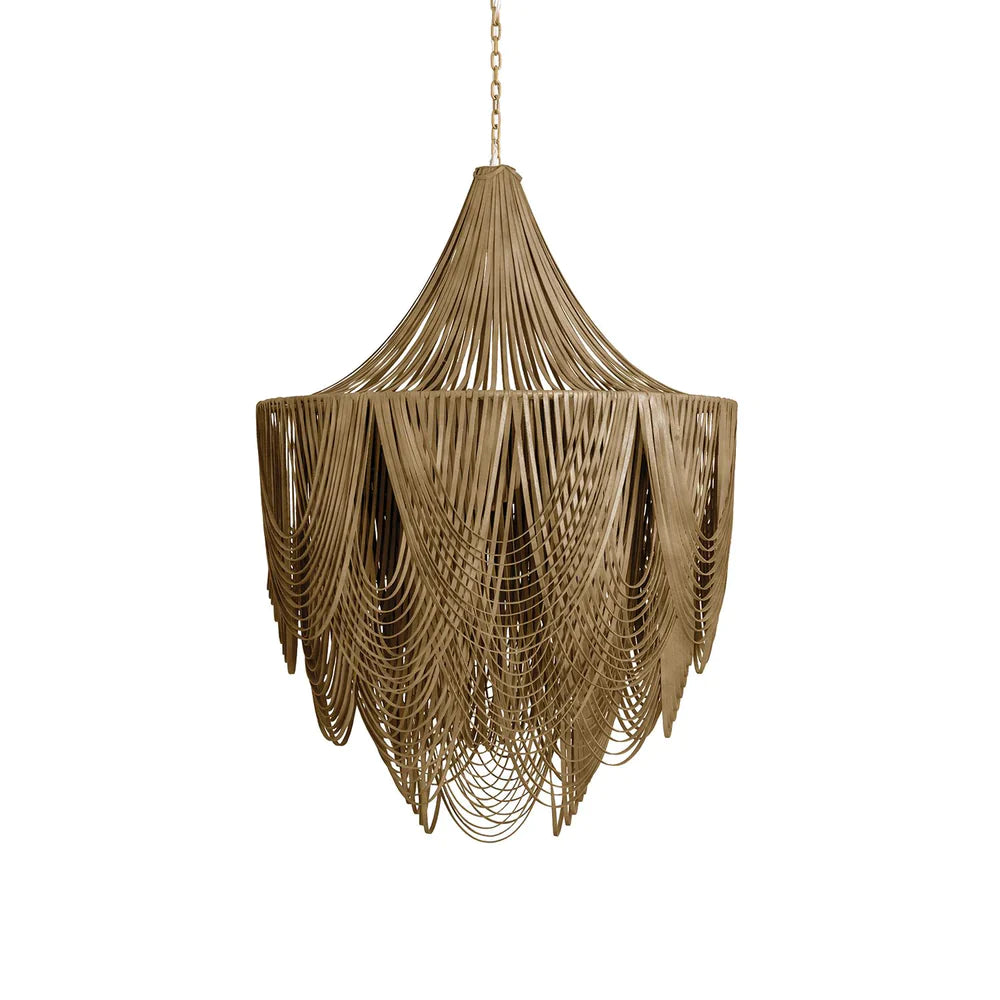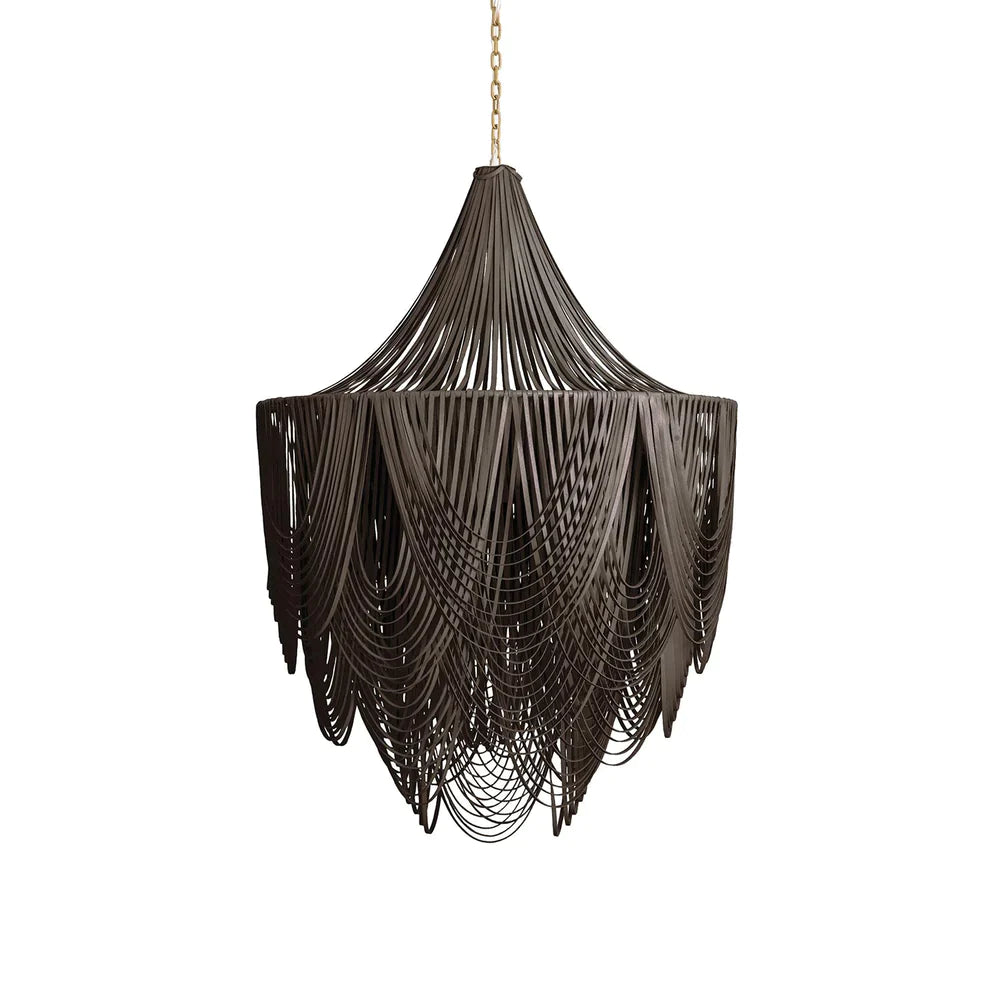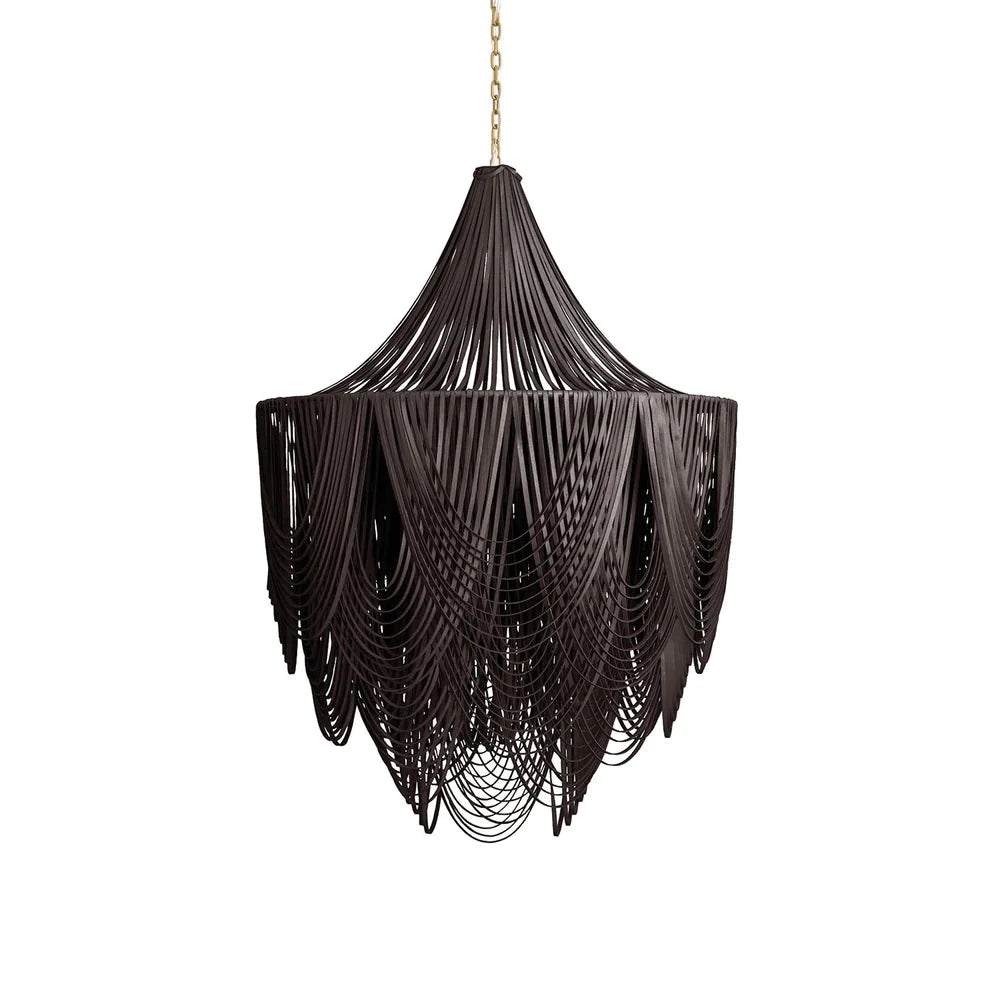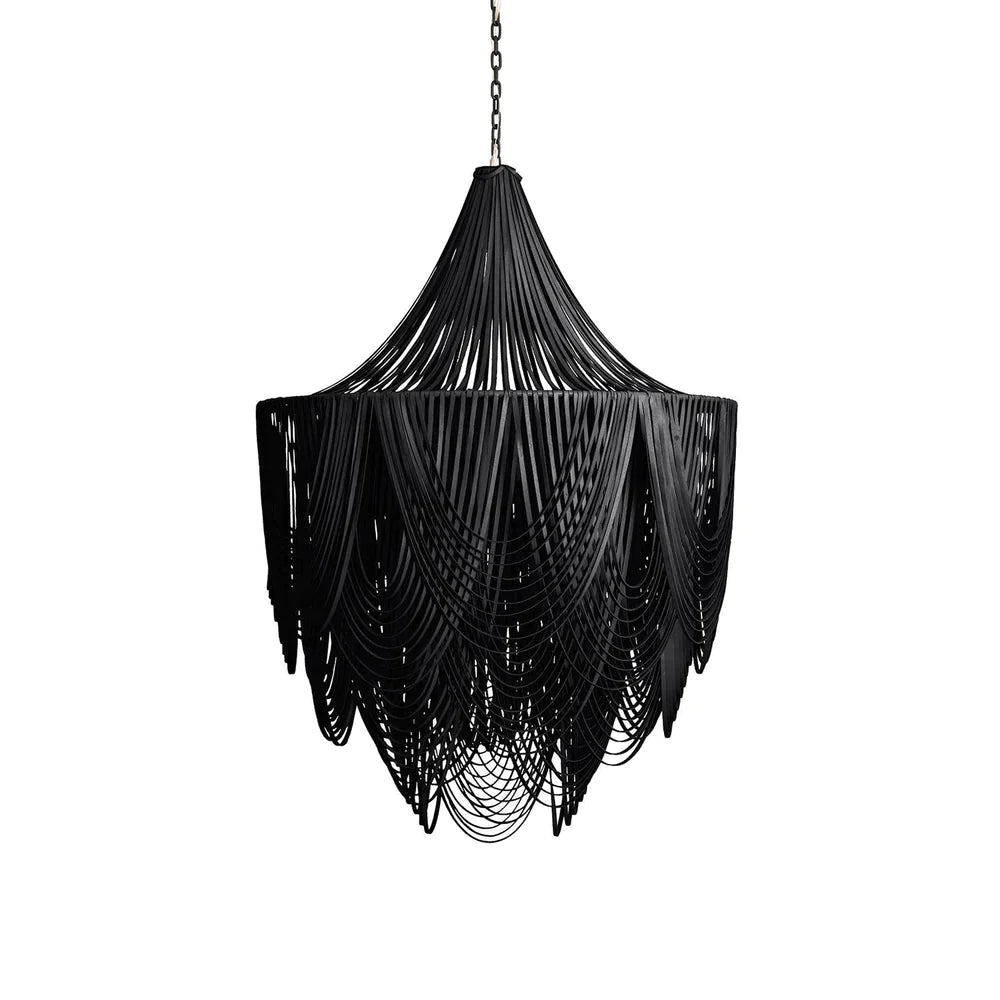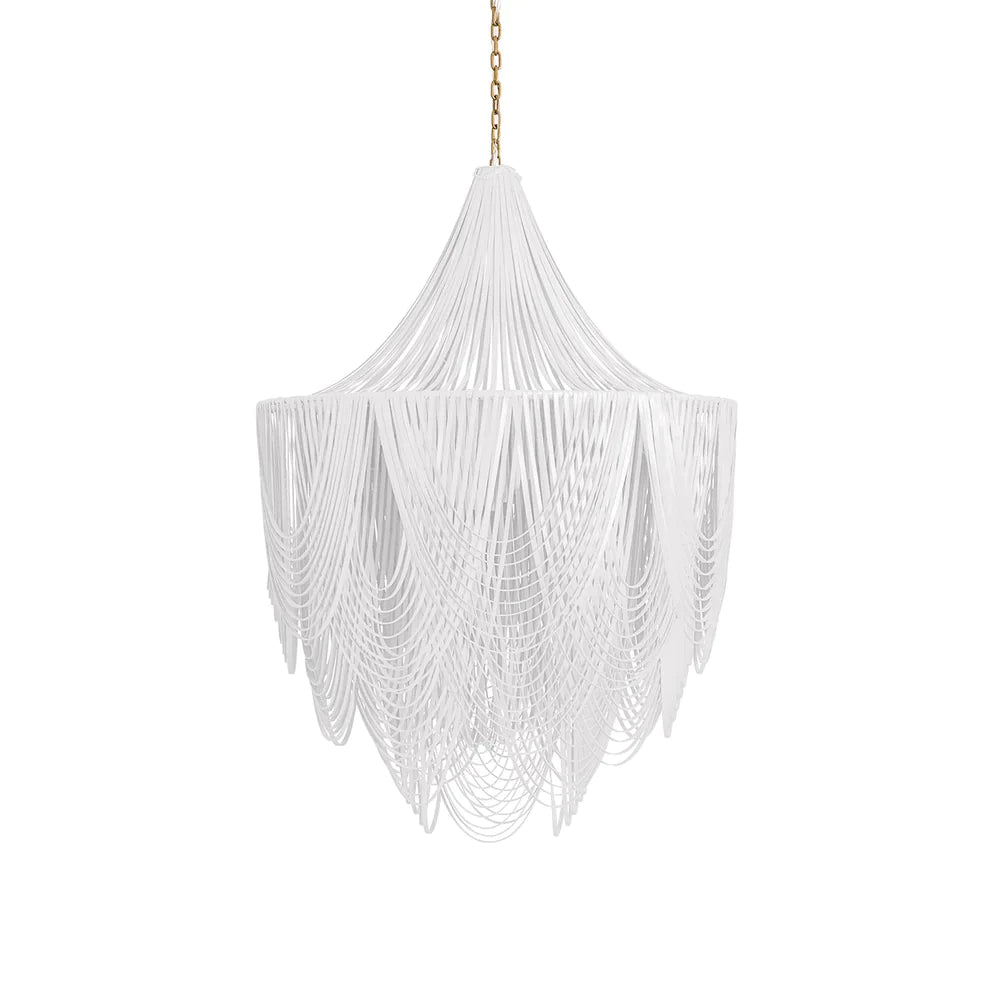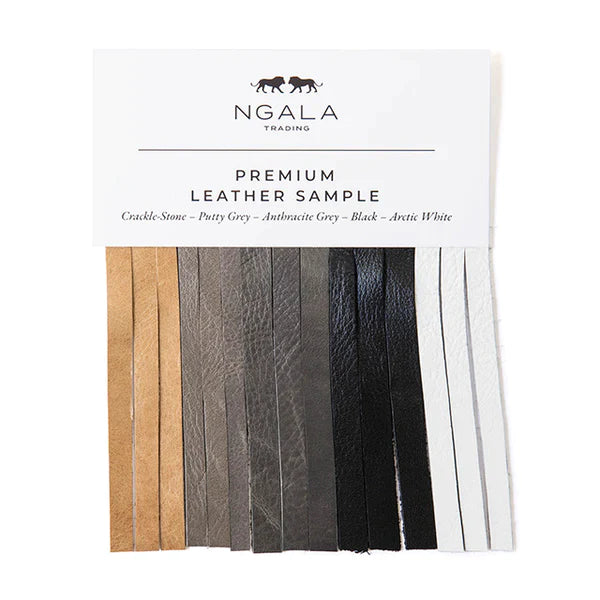 Ngala Trading Co
Whisper Chandelier Crown Premium Leather Extra Large
DIMENSIONS
MATERIAL
FINISH
The leather Whisper Chandelier is a truly unique and unexpected choice for a light fixture, combining the elegance of leather with exceptional craftsmanship. Here are the key details about this remarkable chandelier:
Material and Design: The Whisper Chandelier is a work of art, meticulously handcrafted with swags of leather elegantly layered to create a stunning yet natural appearance. The chandelier is designed to provide soft ambient lighting, making it an excellent choice for creating a warm and inviting atmosphere in your space.

Safety Certification: It's important to note that all hard-wired lighting from this collection is UL-listed for dry locations, ensuring it meets rigorous safety and quality standards. However, this chandelier is not suitable for outdoor use.

Chain and Cord: The chandelier includes 6 feet of chain and cord, offering flexibility in terms of adjusting the installation height to suit your specific space and design preferences.

Dimensions: This chandelier boasts impressive dimensions with a diameter of 36 inches and a height of 53 inches, making it a statement piece that can serve as a focal point in any room.

Color Options: The Whisper Chandelier is available in Premium Leather, with a range of sophisticated color options, including Crackle Stone, Putty Grey, Anthracite Grey, Black, and Arctic White. This selection allows you to choose the color that best complements your interior design.

Materials: The chandelier is meticulously crafted from tanned bovine leather, known for its durability and natural beauty. The frame is made of powder-coated steel, combining strength and aesthetics.

Bulb: The chandelier is designed to accommodate five E12 candelabra bulbs, each with a 7W LED capacity. Please note that bulbs are not included with the chandelier.

Manufacturer: The Whisper Chandelier is created by High Thorn, a reputable manufacturer known for its commitment to quality and craftsmanship.

Origin: This exceptional chandelier is proudly made in Johannesburg, South Africa, showcasing the brand's dedication to producing high-quality, unique lighting fixtures.

Made-to-Order: The Premium Leather color option is made-to-order, which means that the chandelier will be crafted specifically for you. This customization ensures that you get the exact color and design you desire. However, it's essential to allow 12-14 weeks for the crafting process.
The Whisper Chandelier is not just a lighting fixture; it's a work of art that can completely transform the atmosphere and aesthetics of your interior space. Its innovative use of leather and elegant design make it a statement piece, and the Premium Leather color options provide you with the opportunity to personalize it to suit your interior decor preferences.