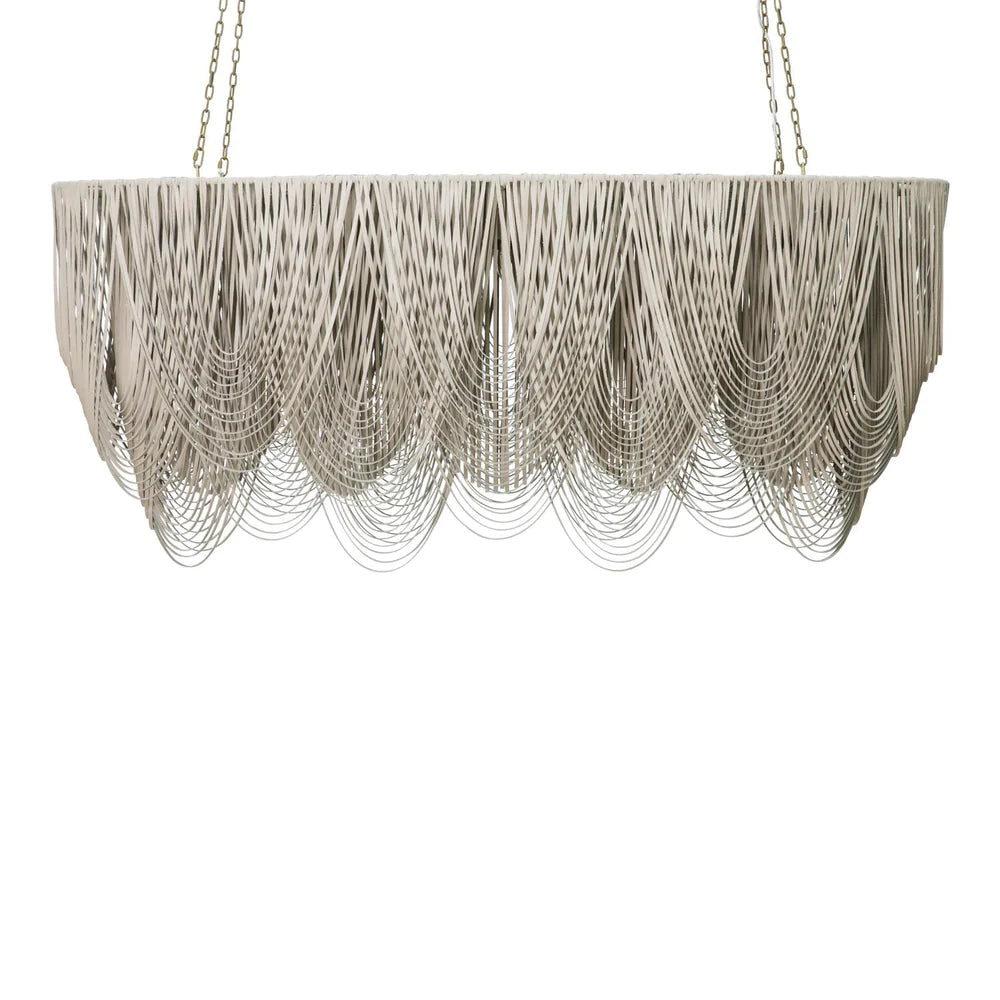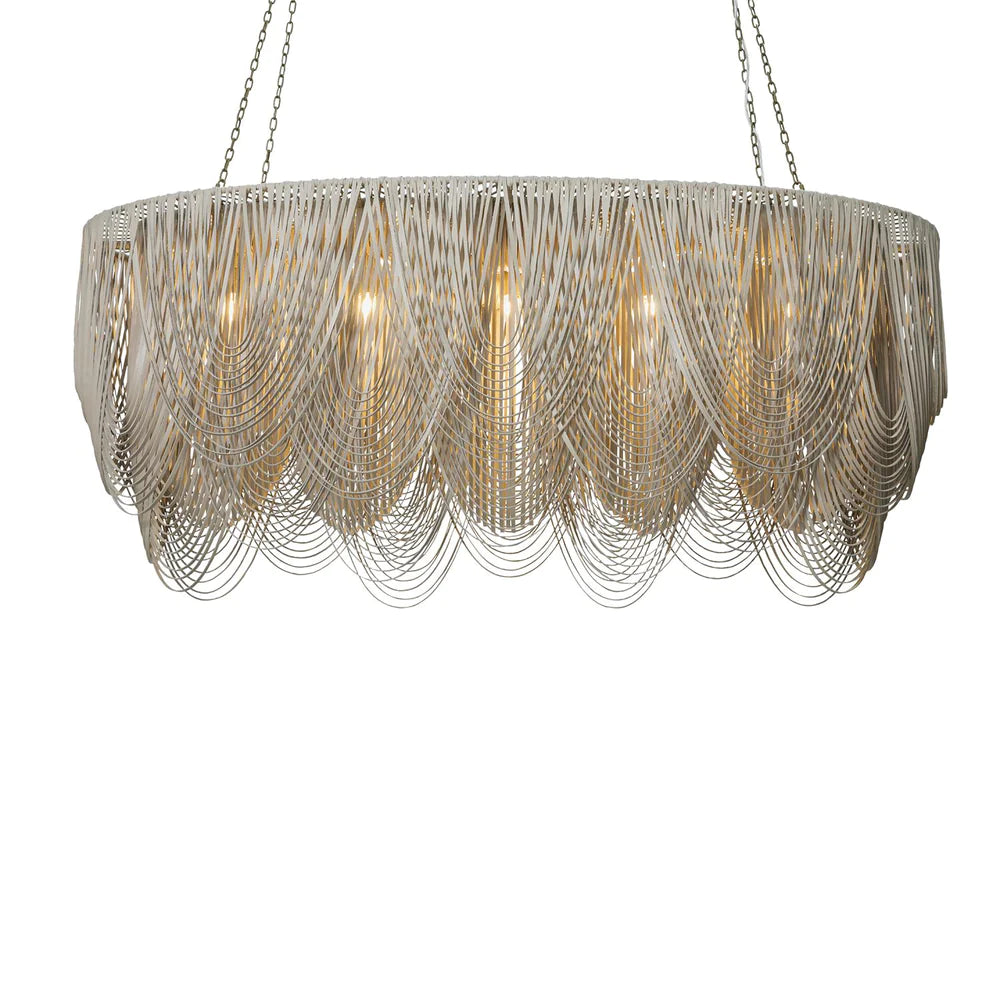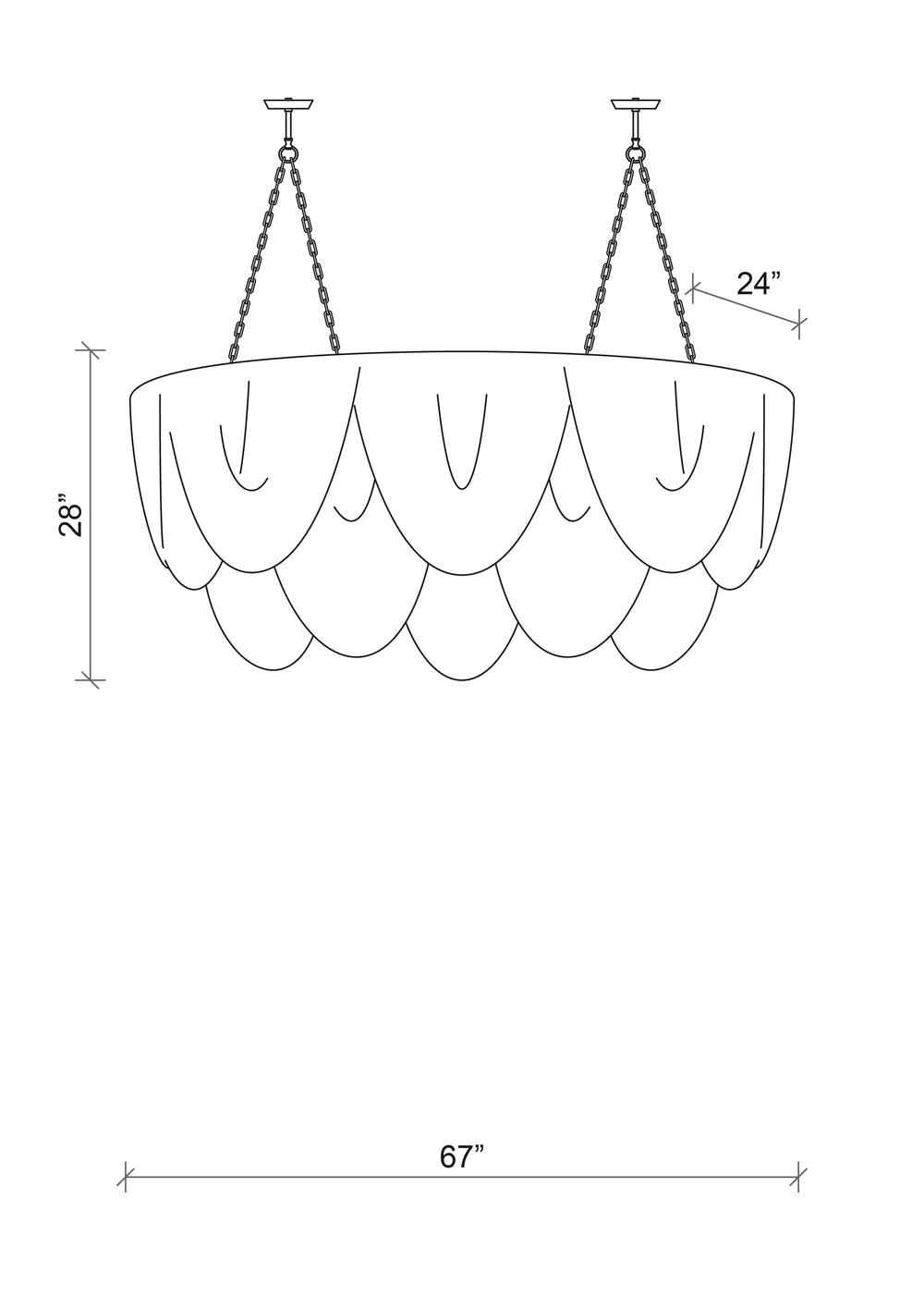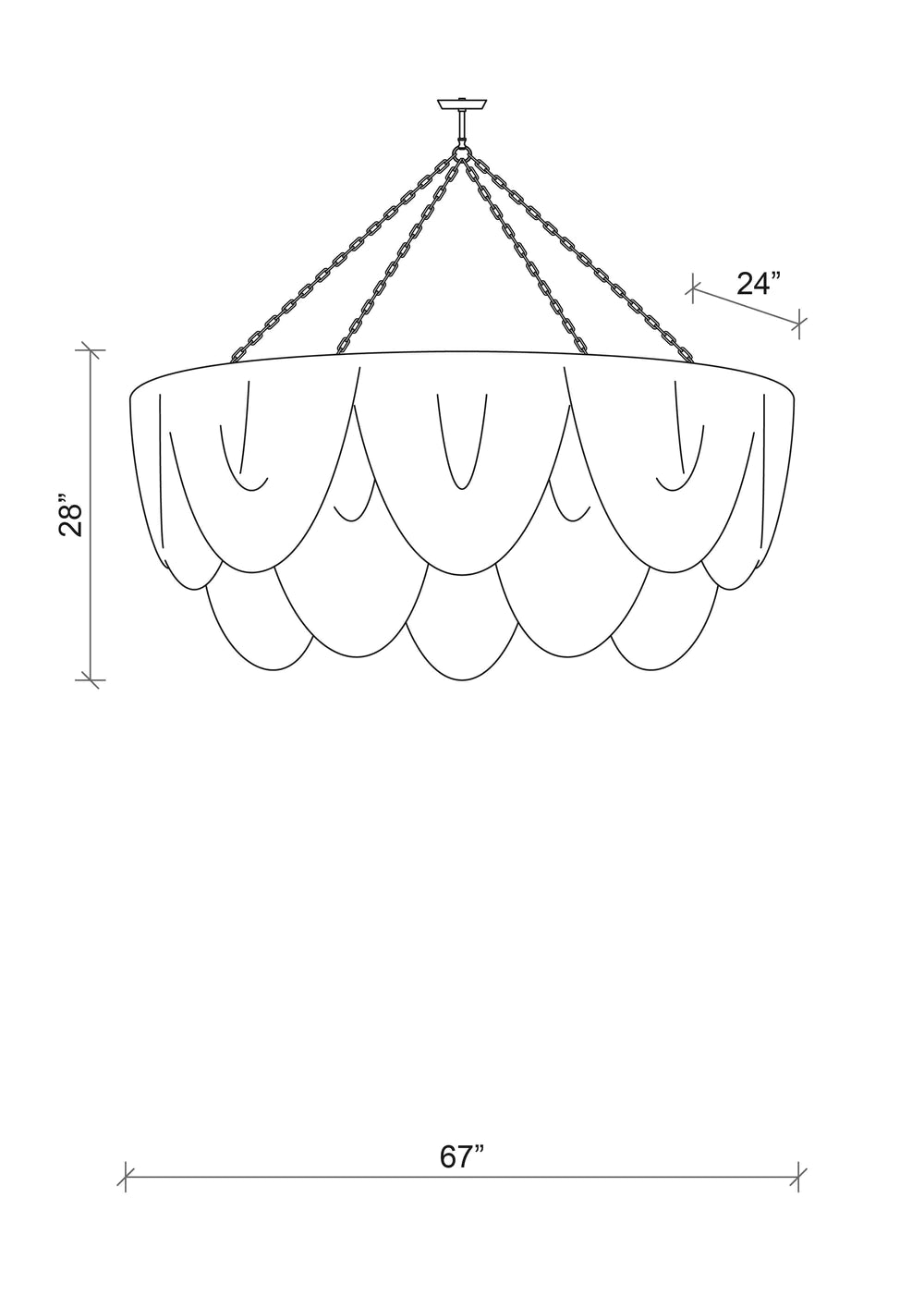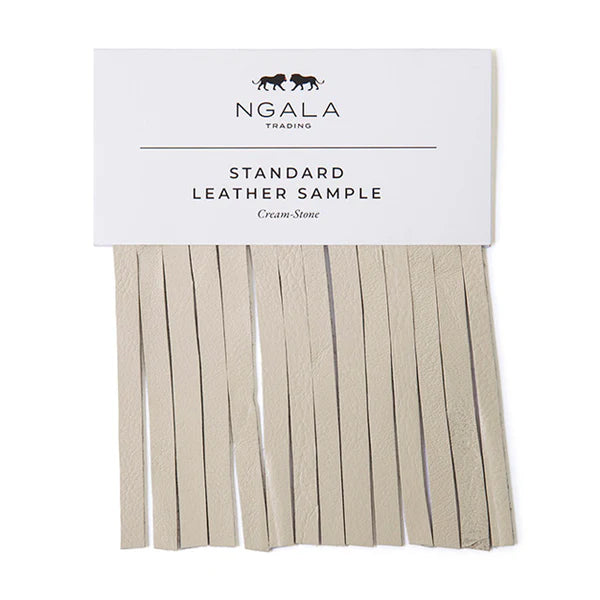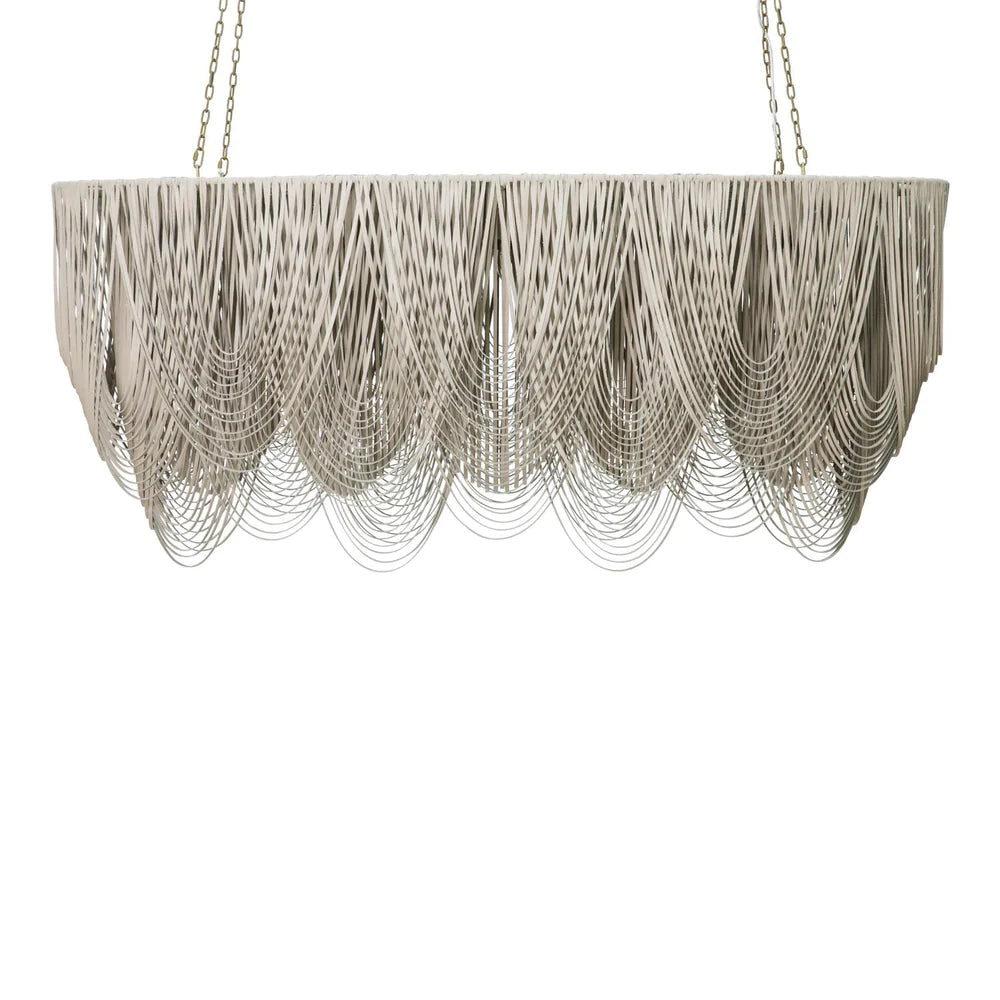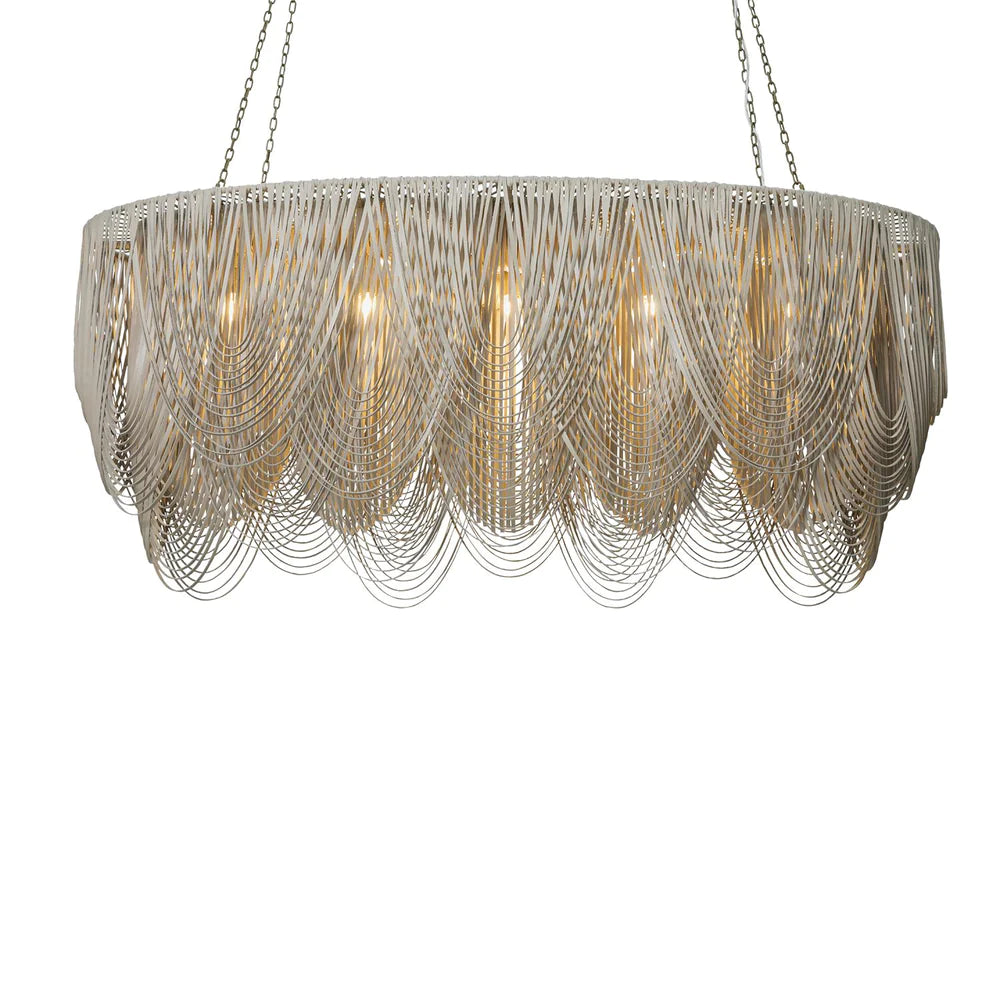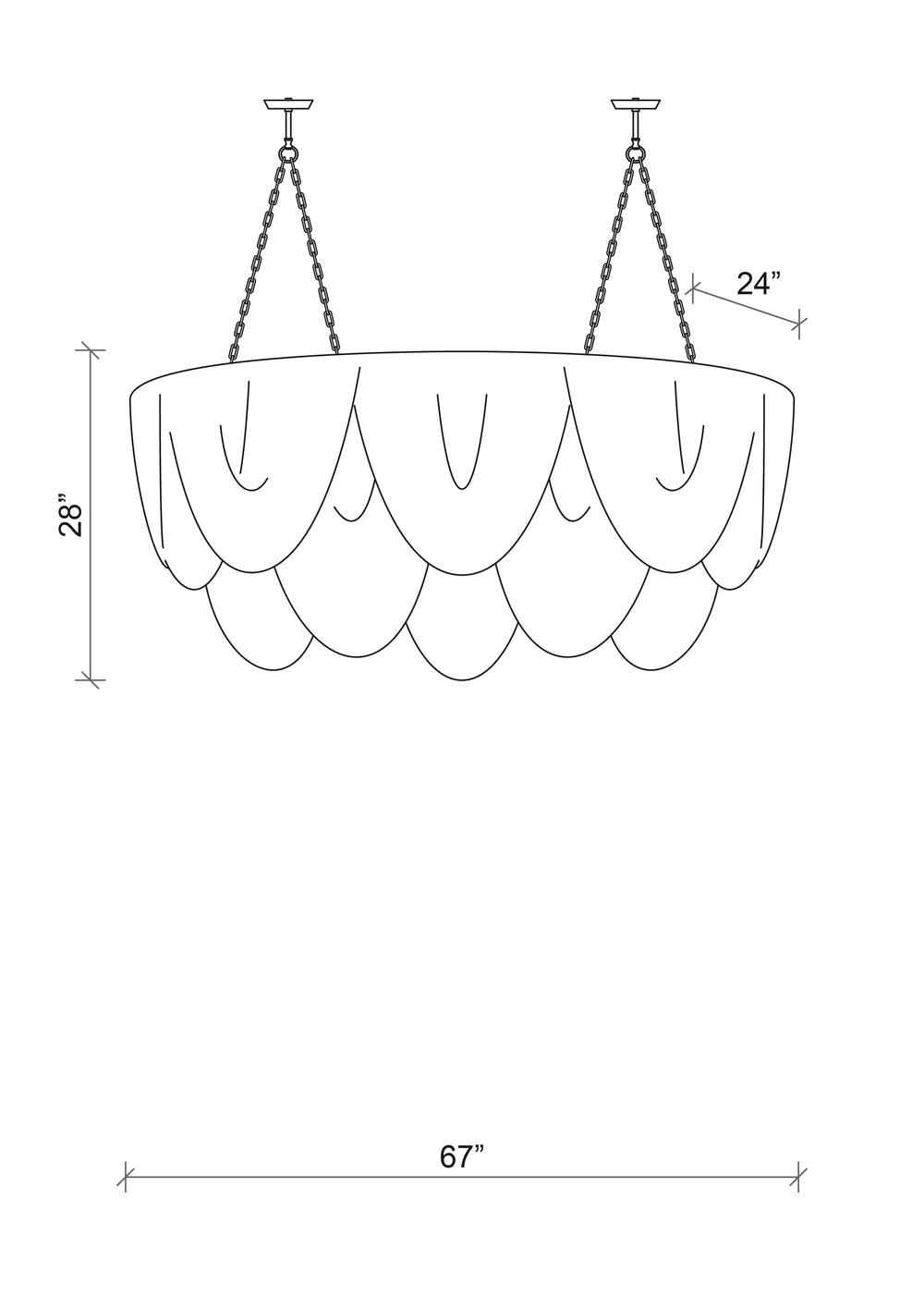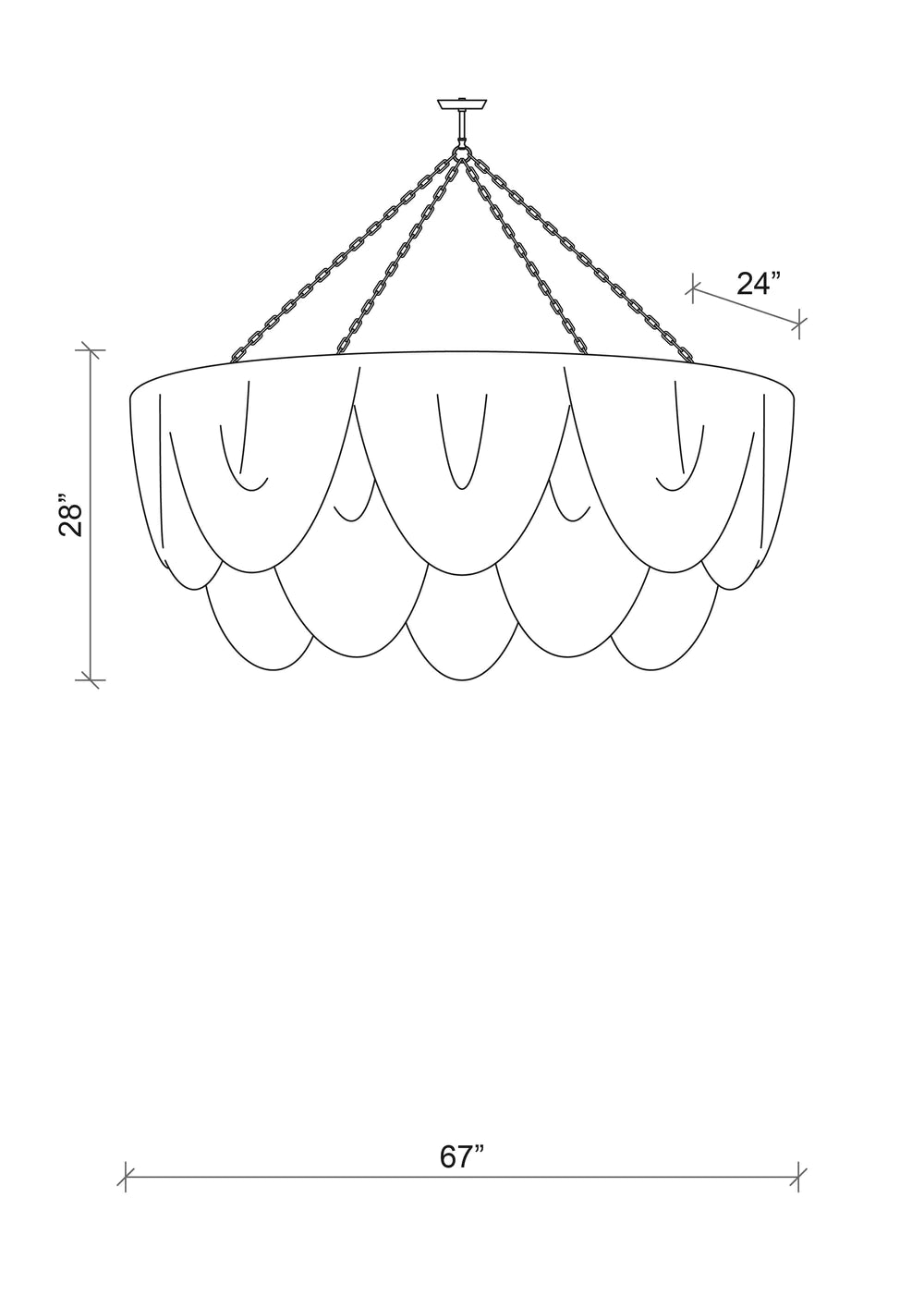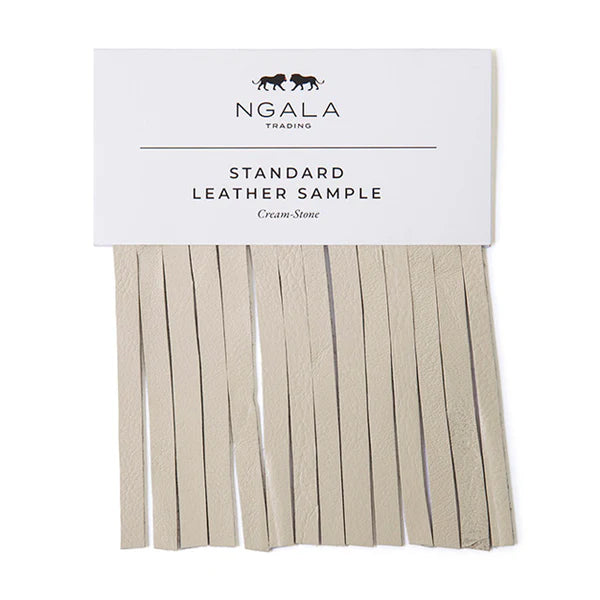 Ngala Trading Co
Whisper Chandelier Oval Cream Stone Leather Large
DIMENSIONS
MATERIAL
FINISH
The leather Whisper Chandelier is an extraordinary and unexpected choice for a light fixture, known for its exceptional craftsmanship and unique design. Here are the key details about this remarkable chandelier:
Material and Design: The Whisper Chandelier is a work of art, handcrafted with swags of leather meticulously layered in graceful arcs, creating a stunning yet natural appearance. It is designed to emit soft ambient light from within the fixture, providing a warm and inviting atmosphere.

Safety Certification: All hard-wired lighting is UL-listed for dry locations, ensuring that it meets rigorous safety and quality standards. Please note that this chandelier is not suitable for outdoor use.

Chain and Cord: Each pendant comes with 6 feet of chain and cord, offering flexibility for adjusting the installation height to suit your specific space and design preferences.

Dimensions: The chandelier has a substantial size with a width of 67 inches, a depth of 24 inches, and a height of 28 inches, making it a striking and eye-catching focal point in any room.

Color: The Whisper Chandelier is available in Cream-Stone Leather, offering a neutral and versatile color option that can seamlessly blend with various interior decor styles.

Materials: Crafted from tanned bovine leather known for its durability and natural beauty, the chandelier also features a powder-coated steel frame, combining strength and aesthetics.

Bulb: The chandelier is designed to accommodate 5 E26 bulbs (7W LED, not included), providing energy-efficient lighting options.

Manufacturer: The Whisper Chandelier is manufactured by High Thorn, renowned for its commitment to quality and craftsmanship.

Origin: This exceptional chandelier is proudly made in Johannesburg, South Africa, adding to its uniqueness and quality.

Stock Supported: The Cream-Stone Leather version of the Whisper Chandelier is stock supported, meaning it is readily available for purchase and doesn't require a lengthy waiting period for production.
The Whisper Chandelier is not just a lighting fixture; it's a true work of art that can completely transform the ambiance and aesthetics of any interior space. Its innovative use of leather and elegant design make it a standout piece, and the Cream-Stone Leather version offers a neutral option that can complement a wide range of interior decor styles.