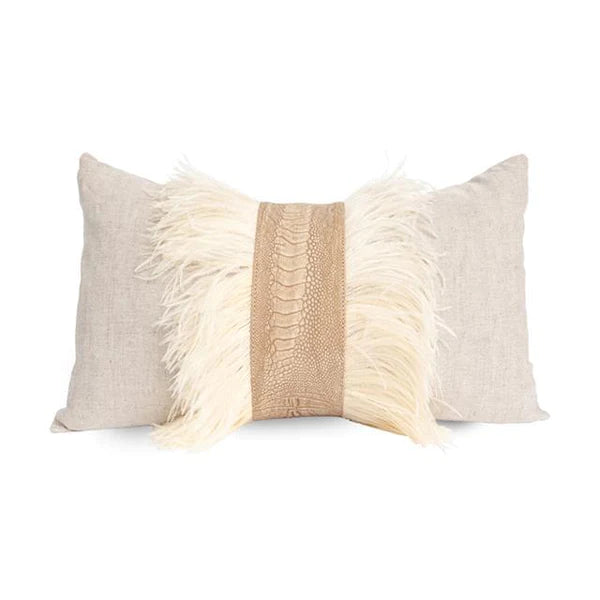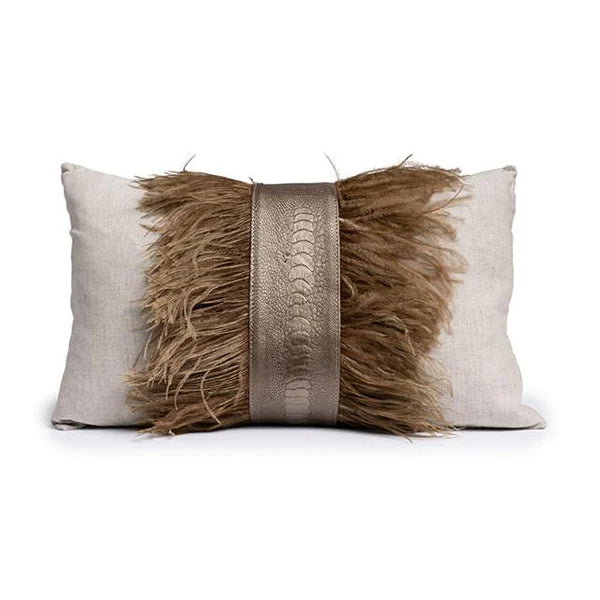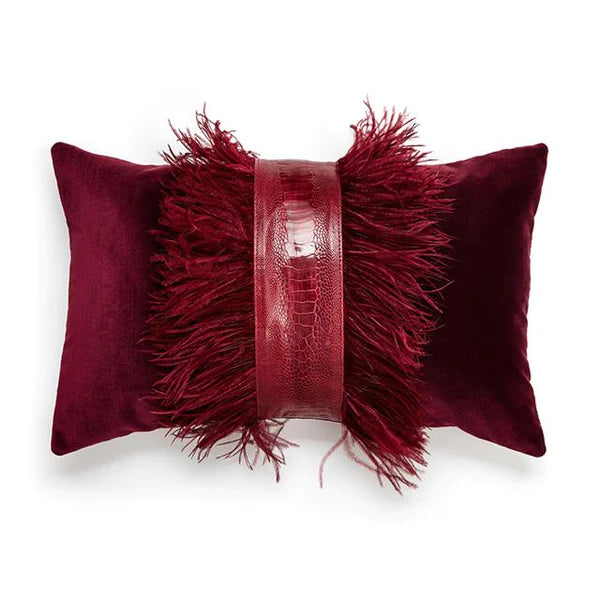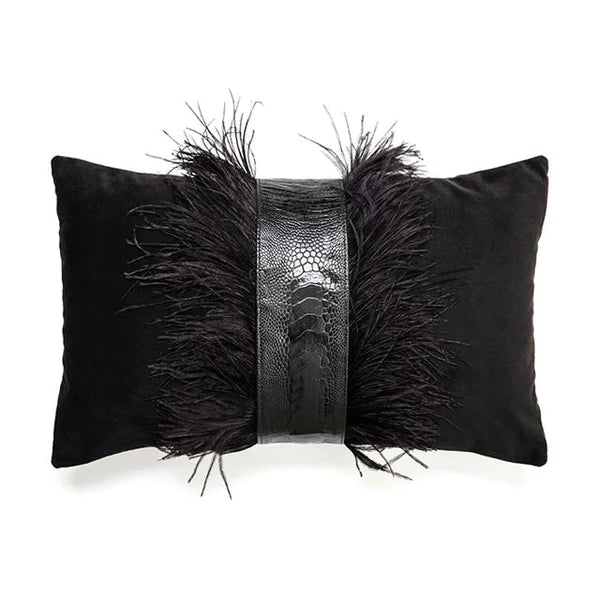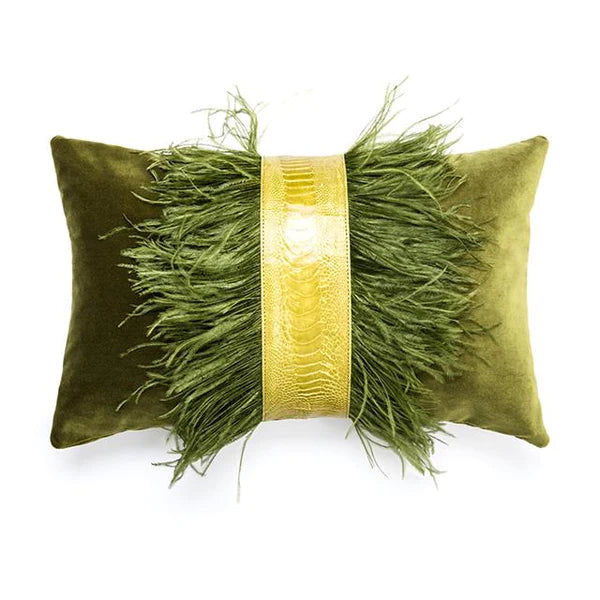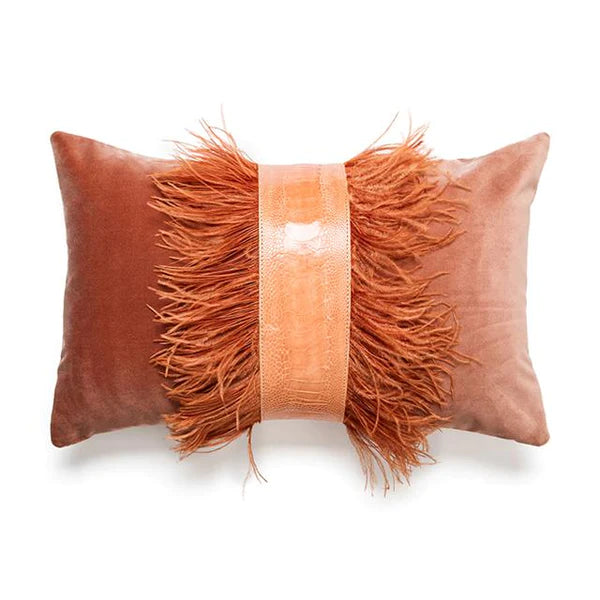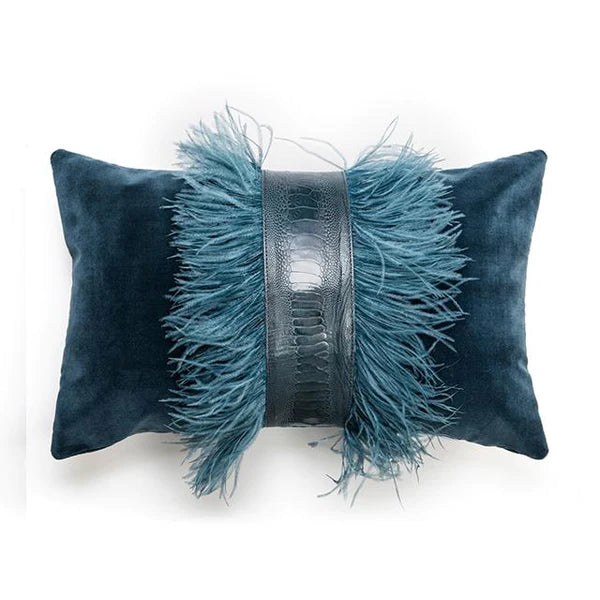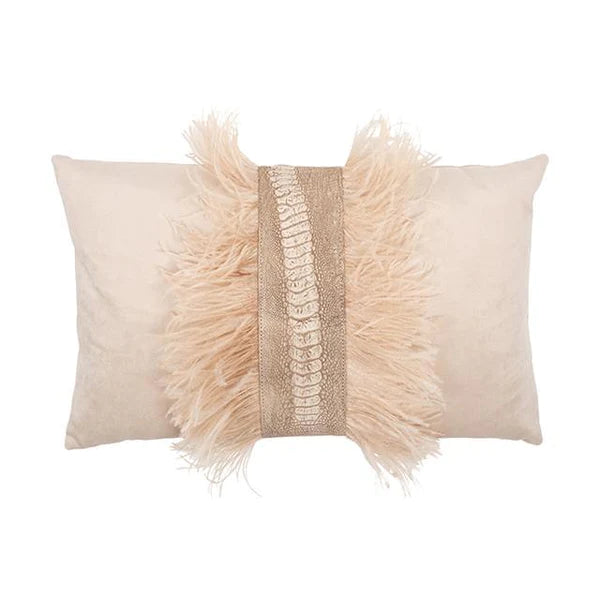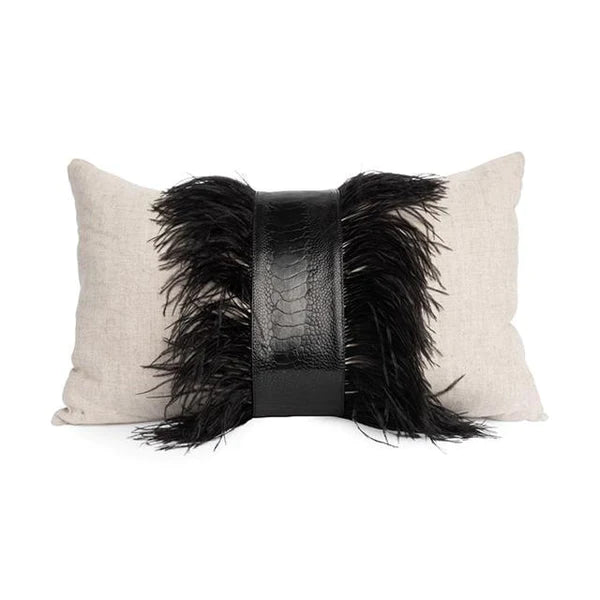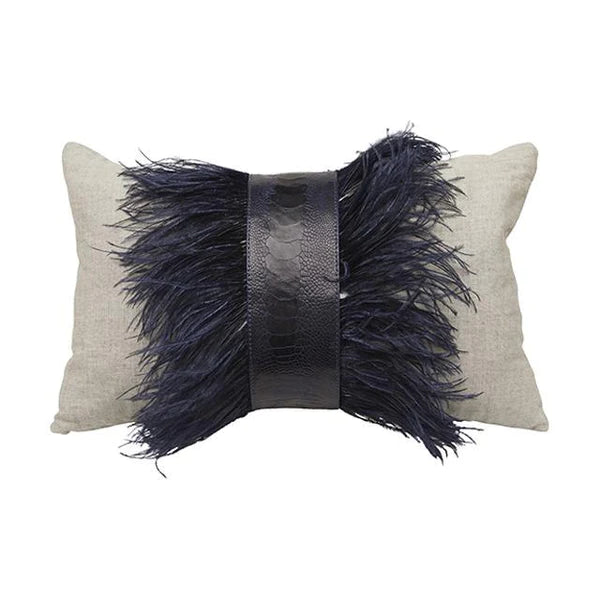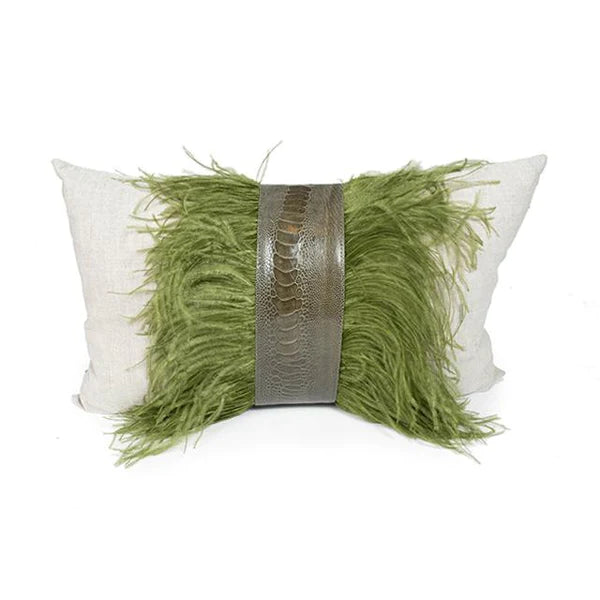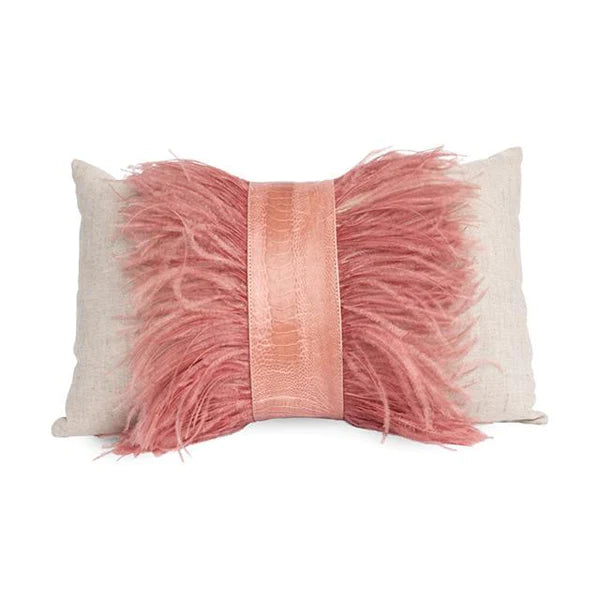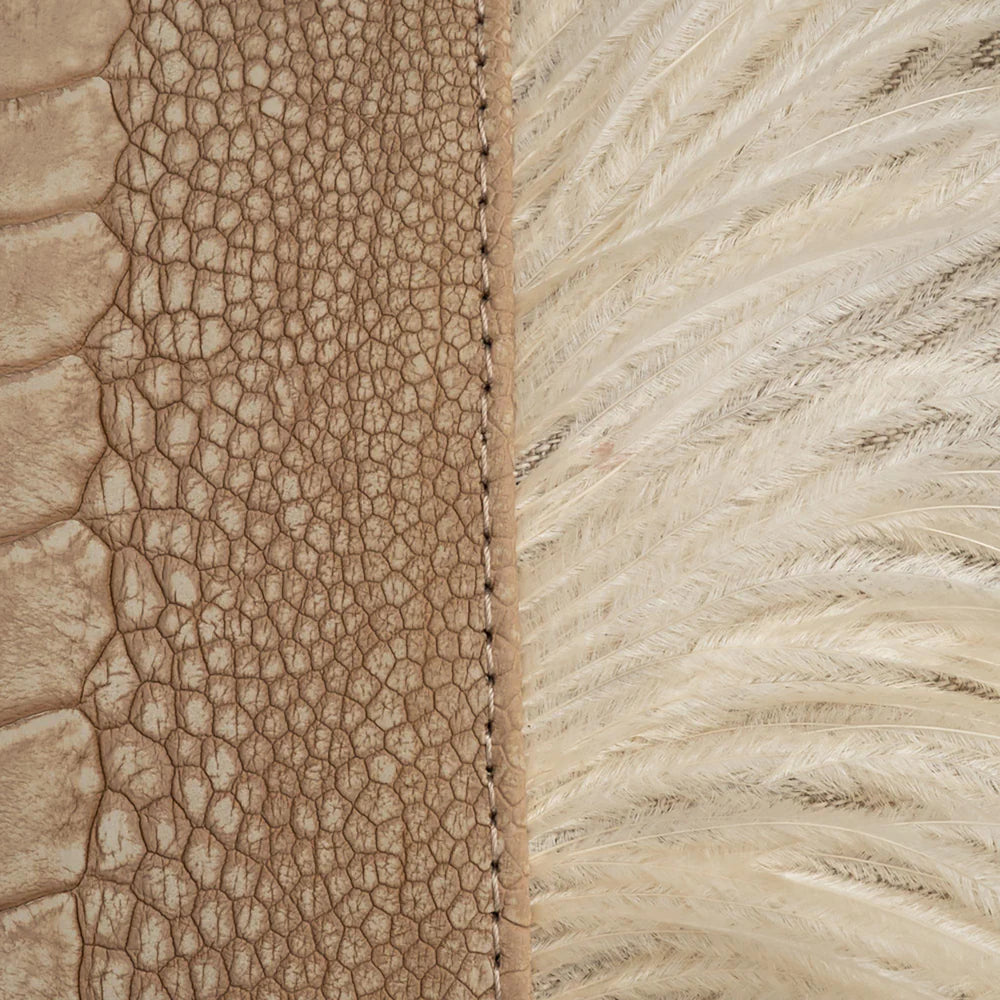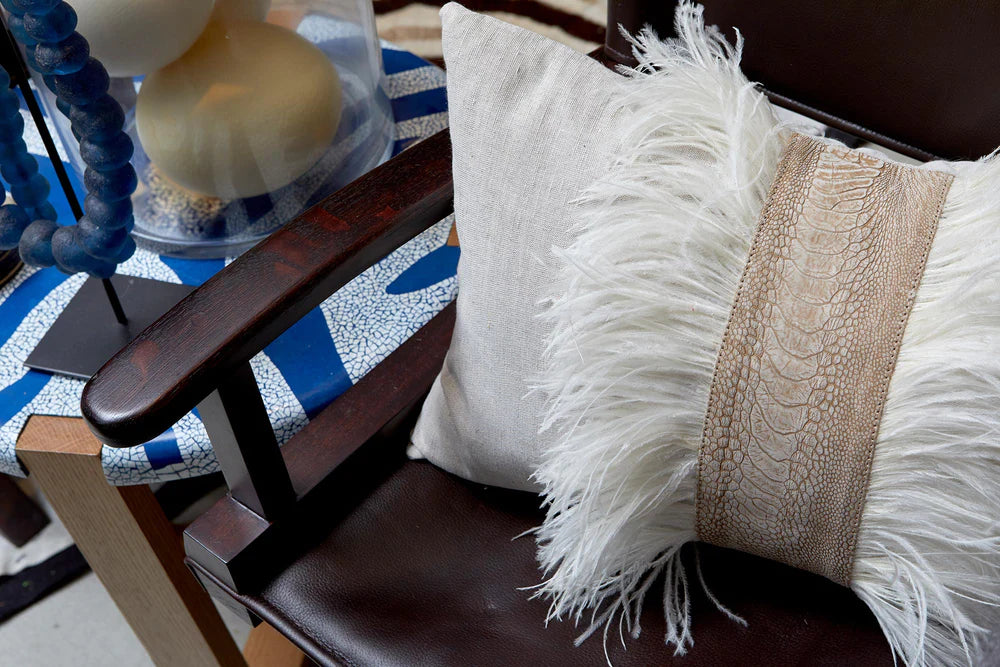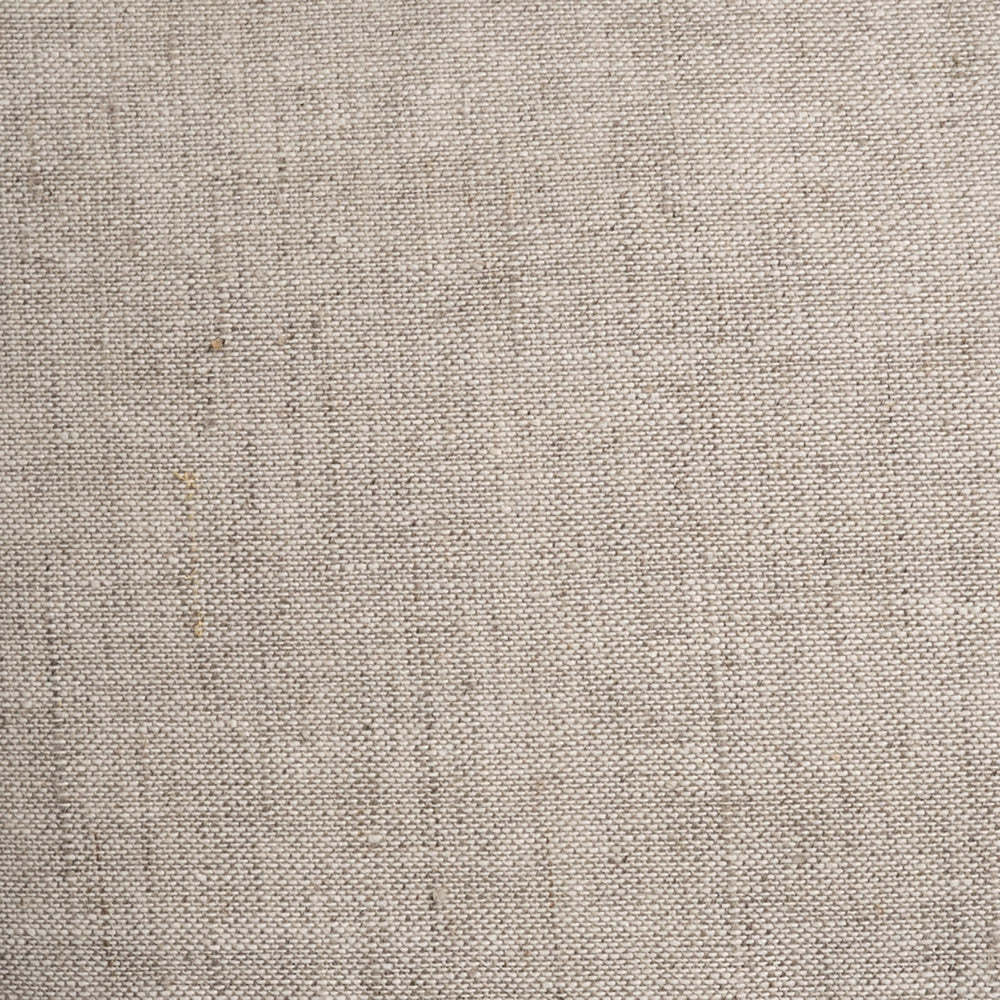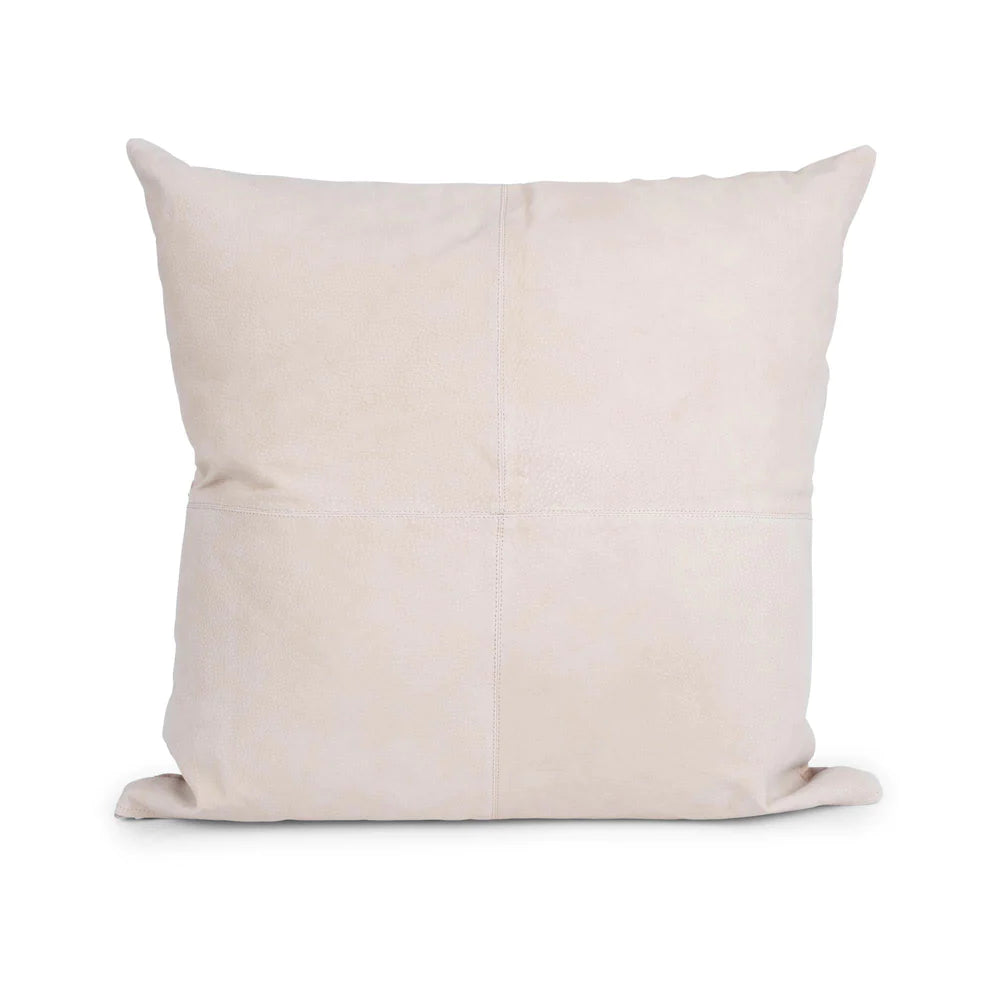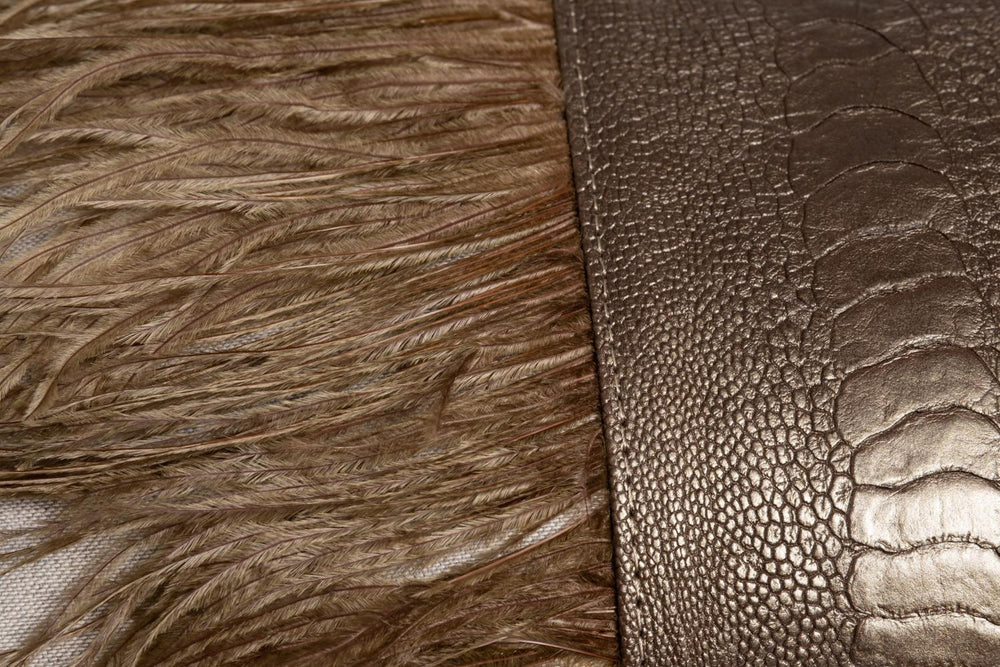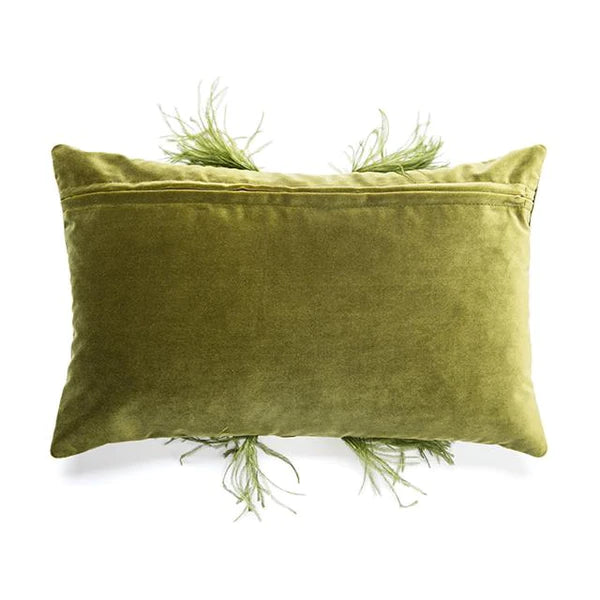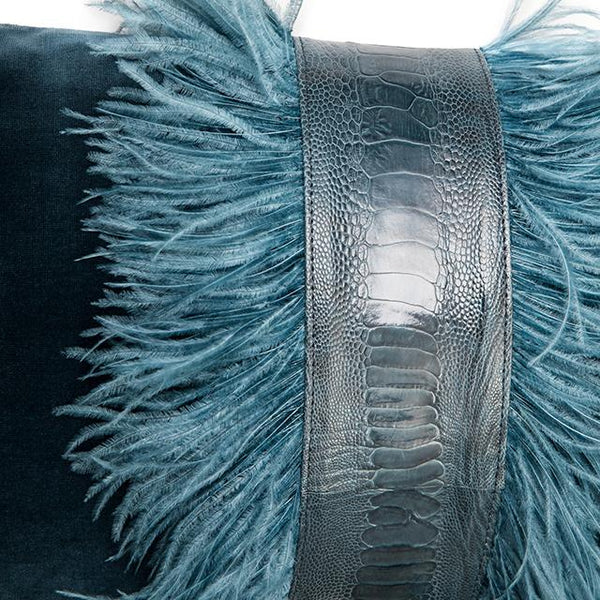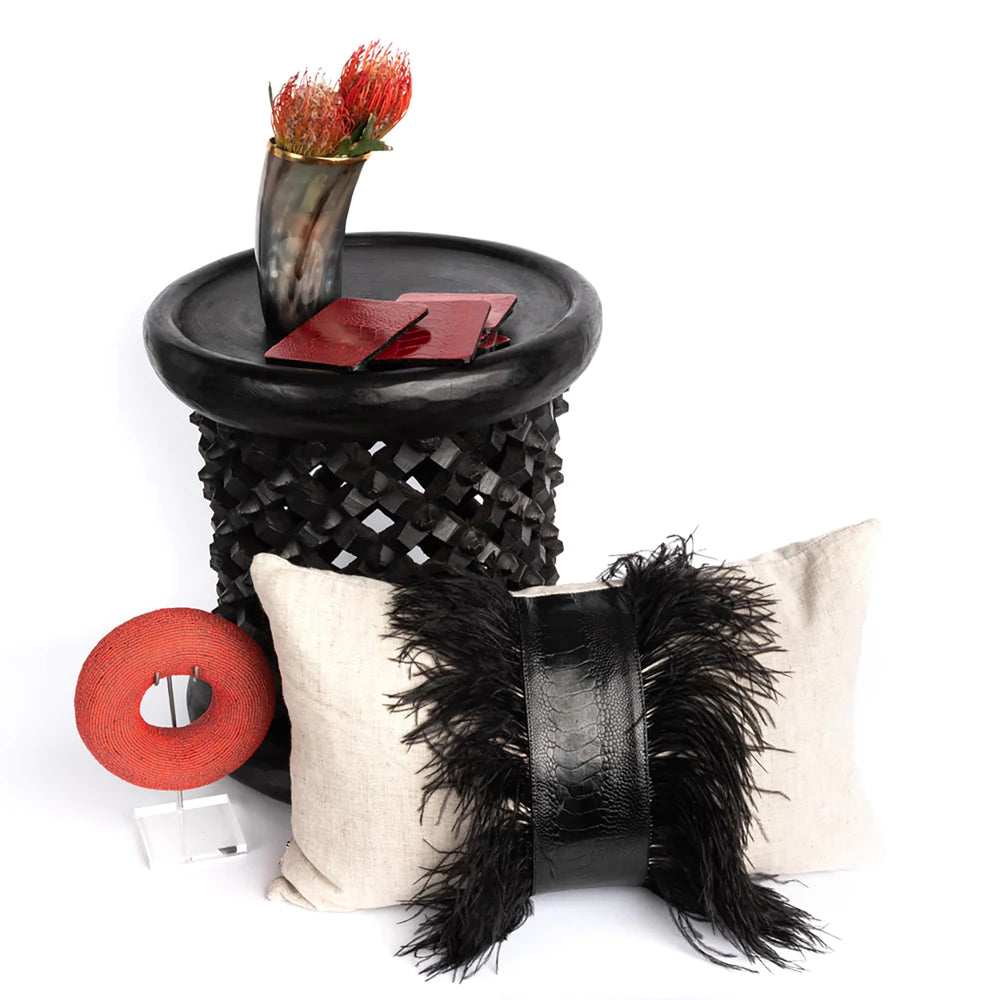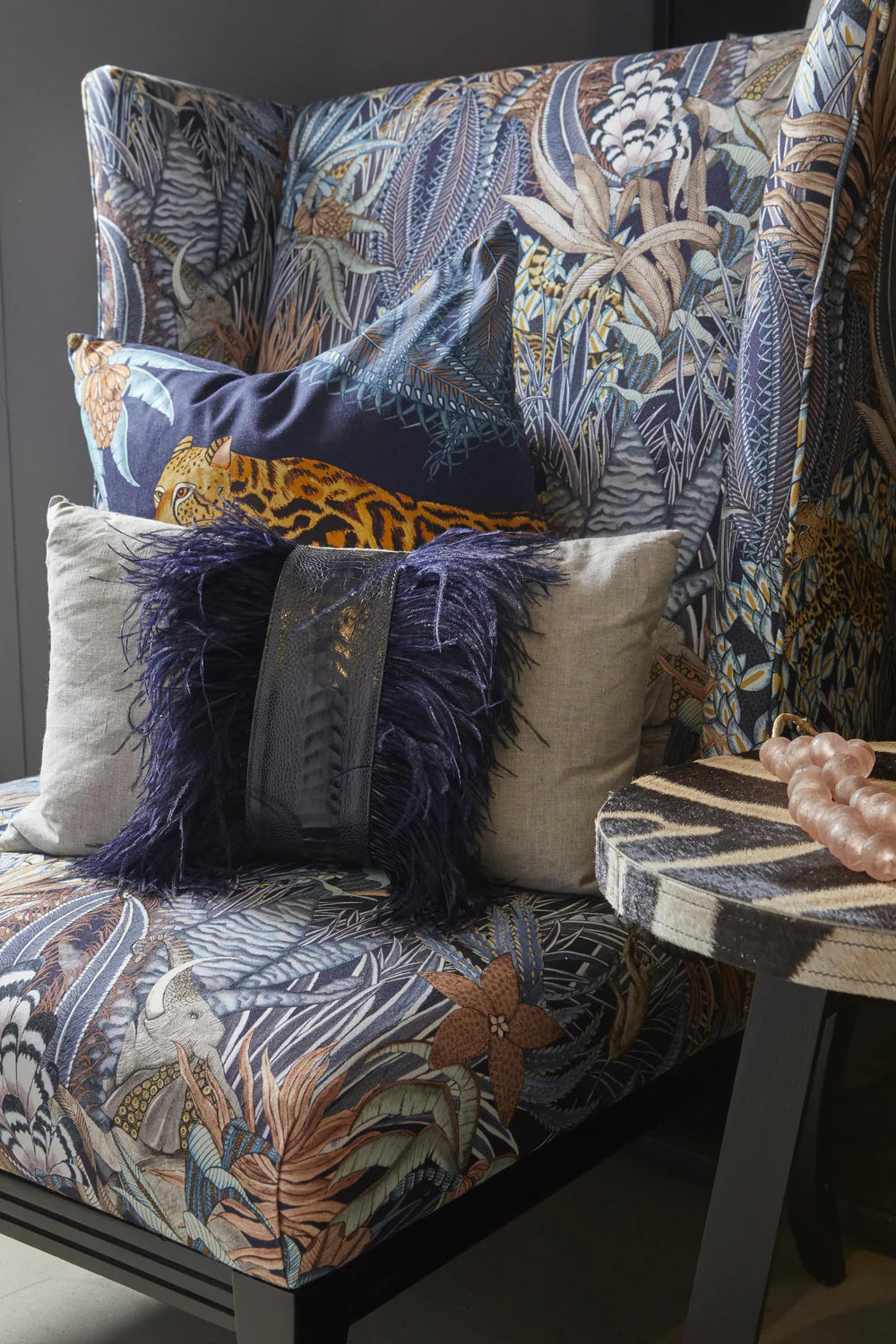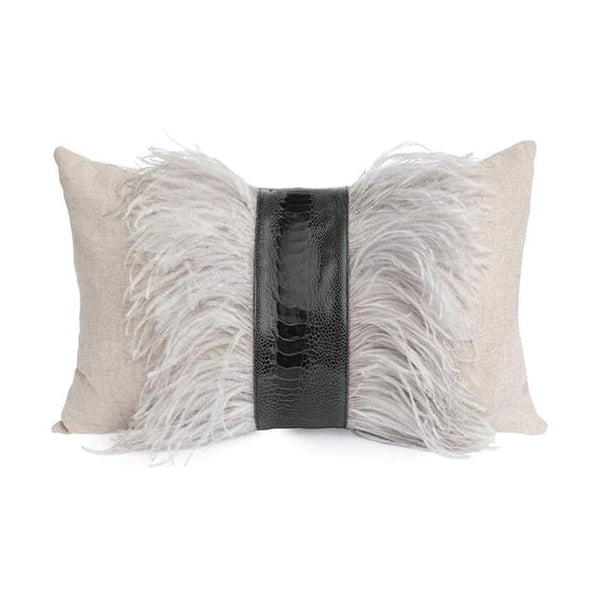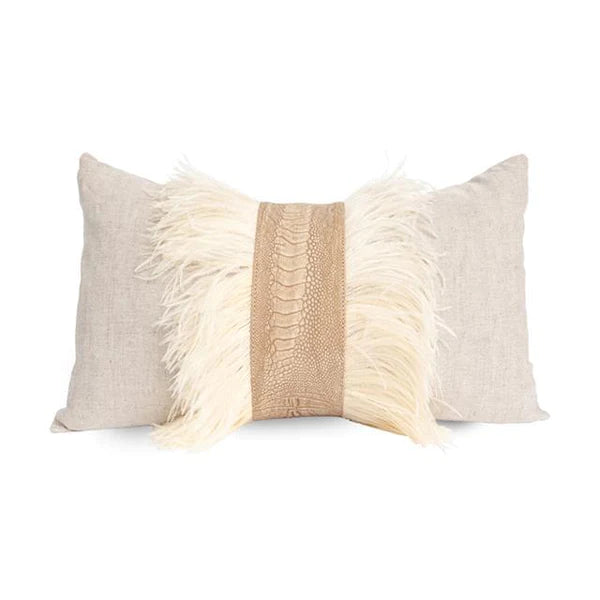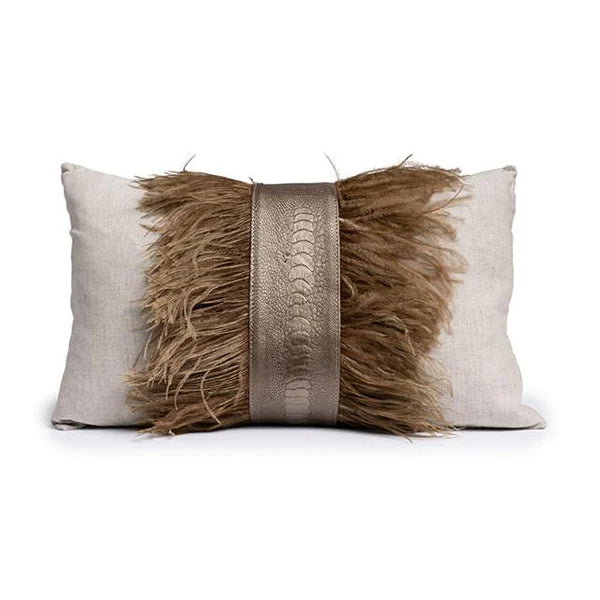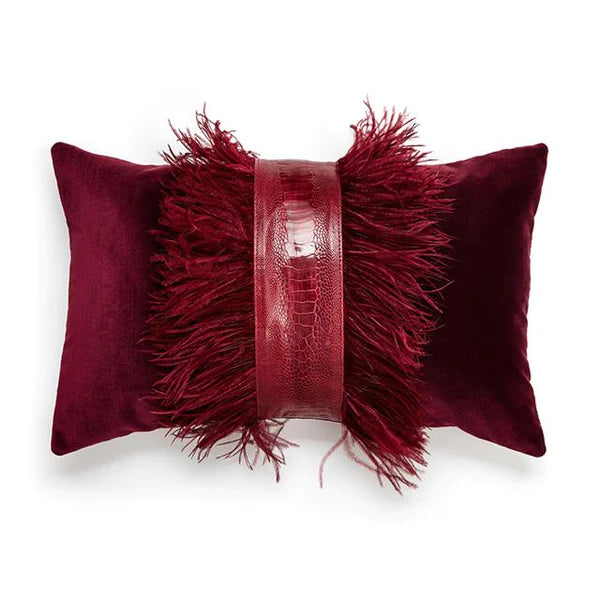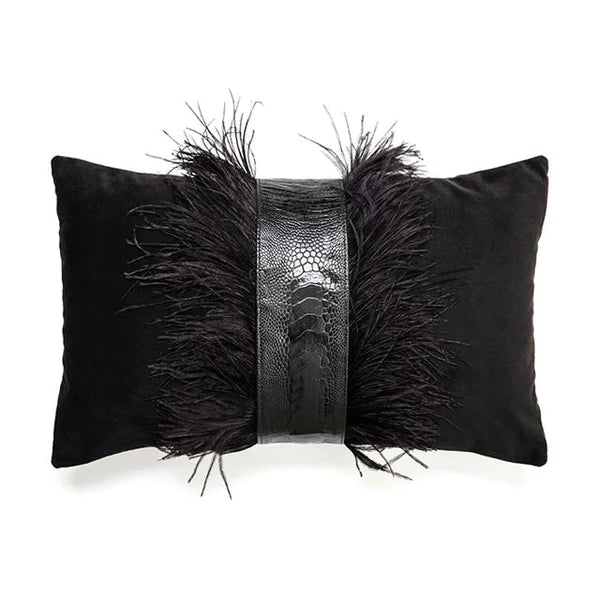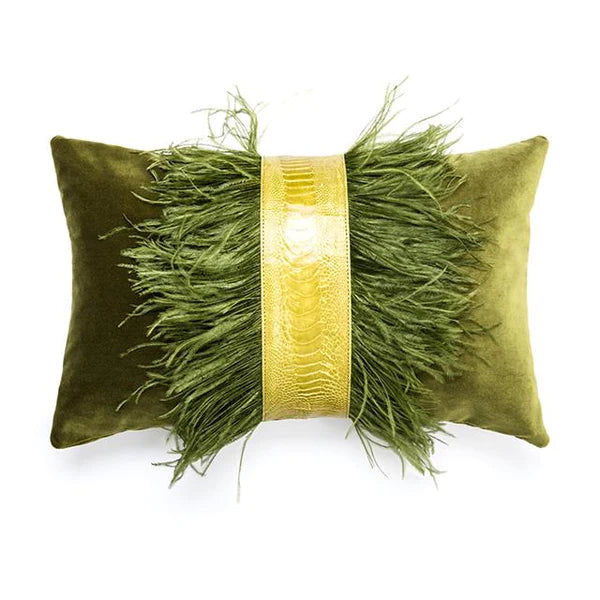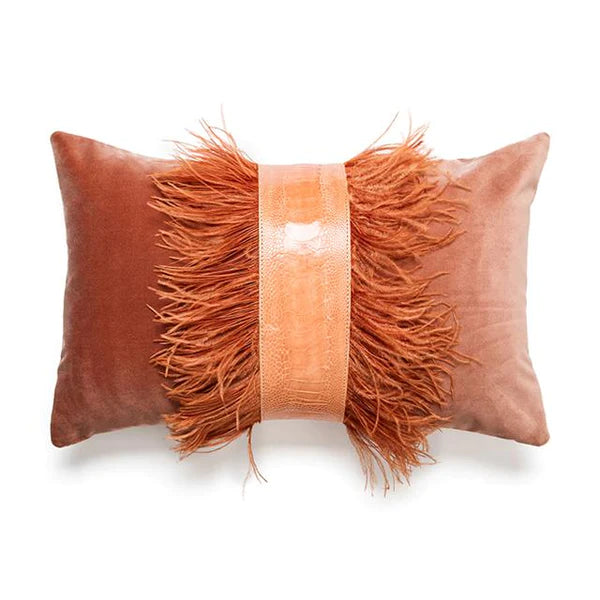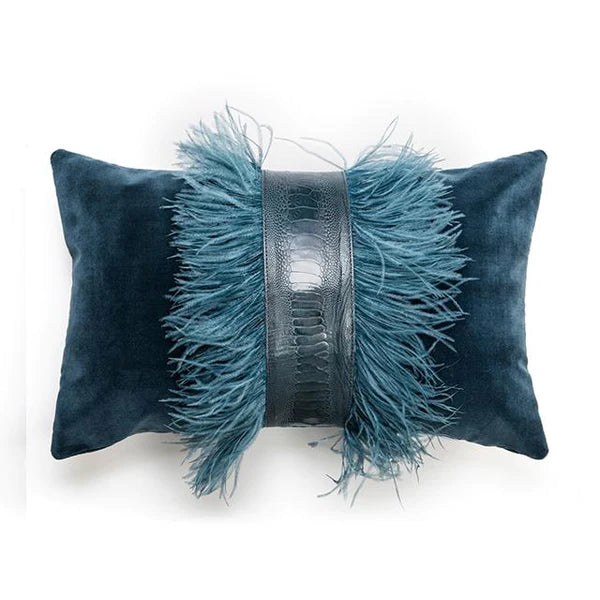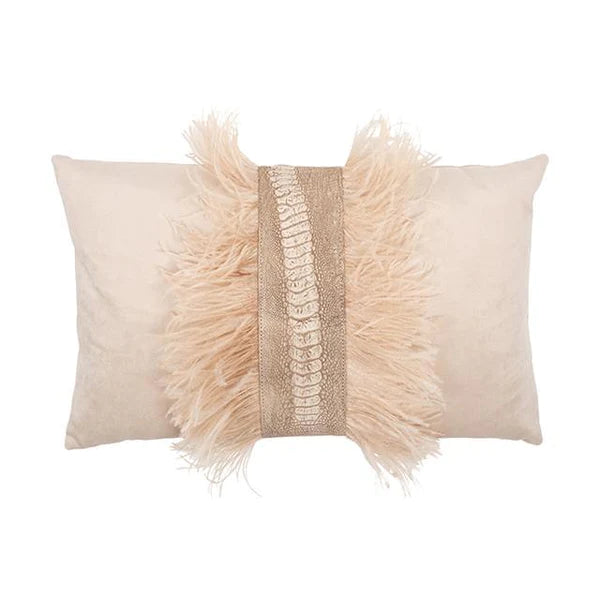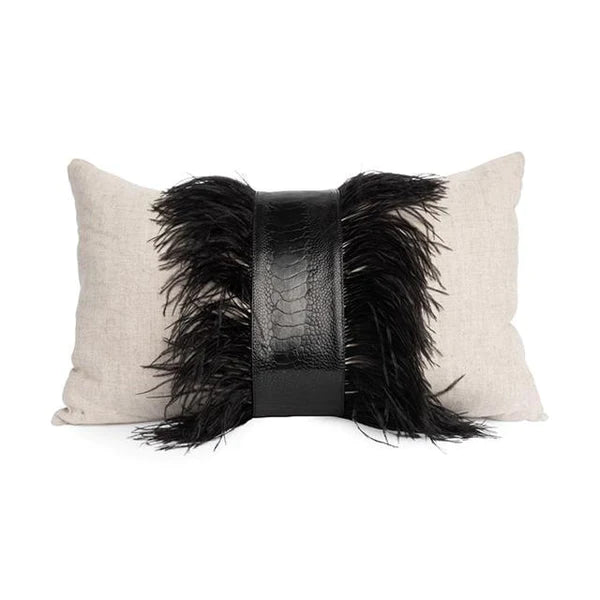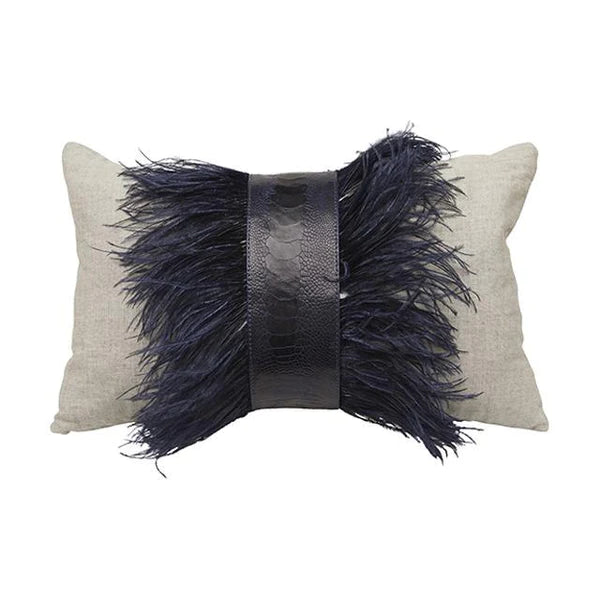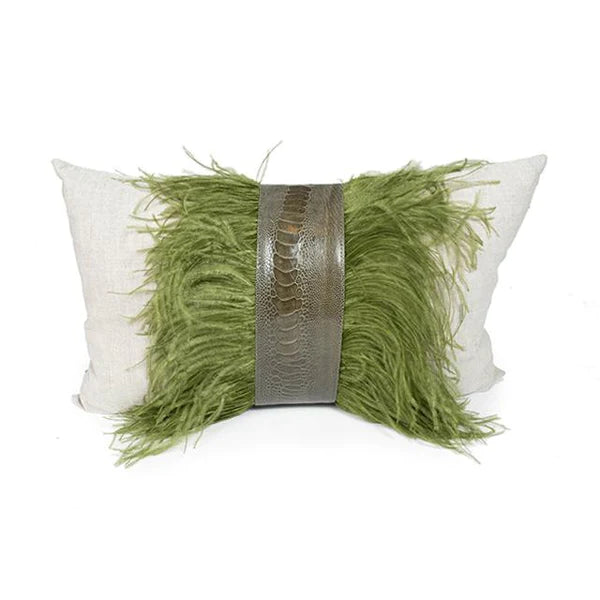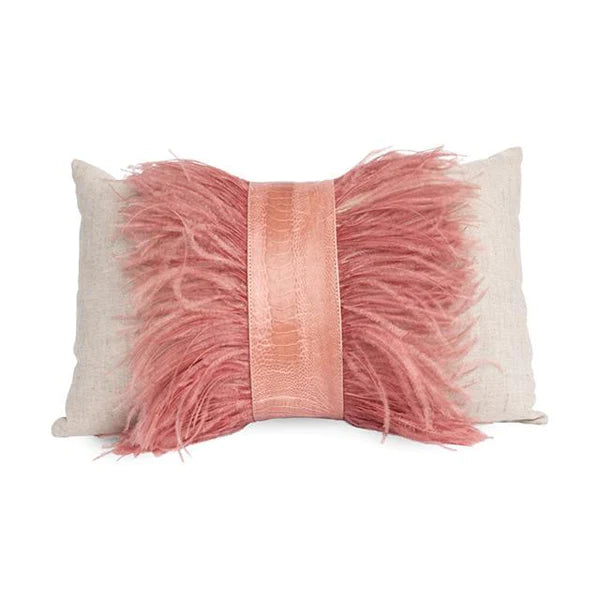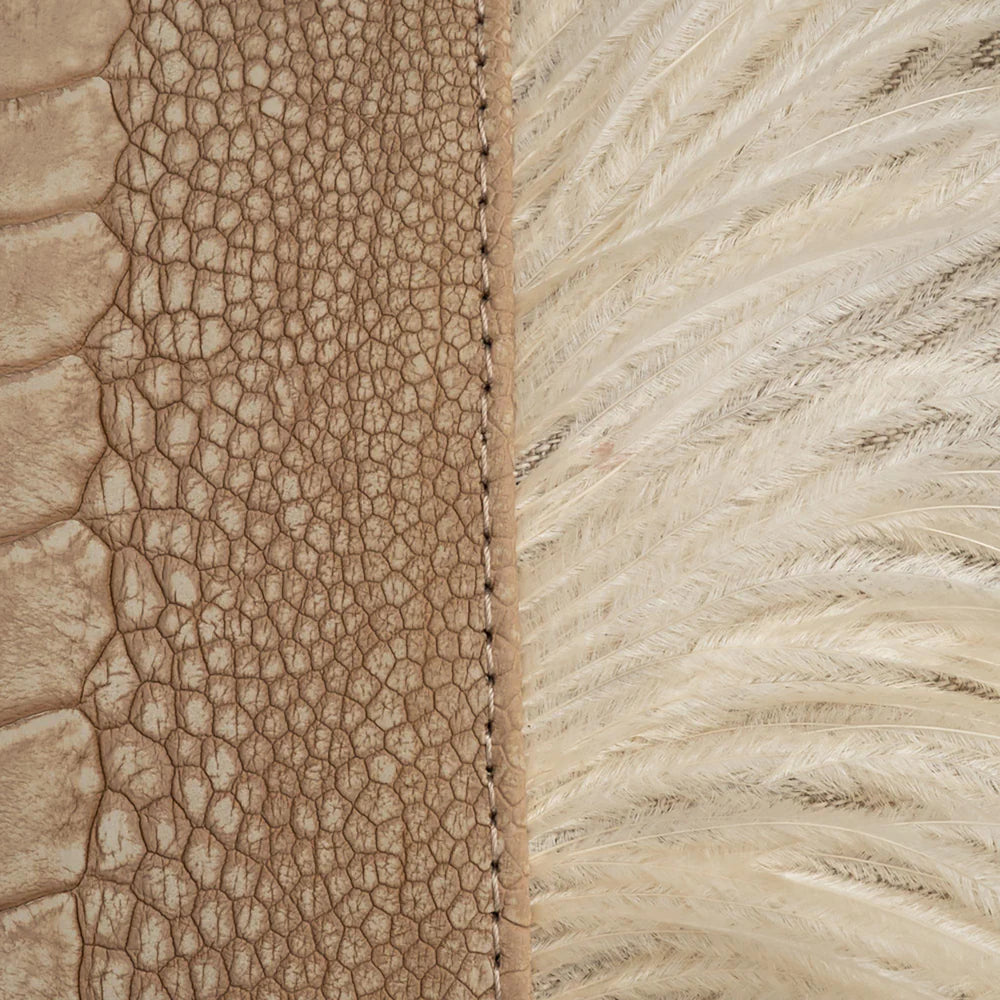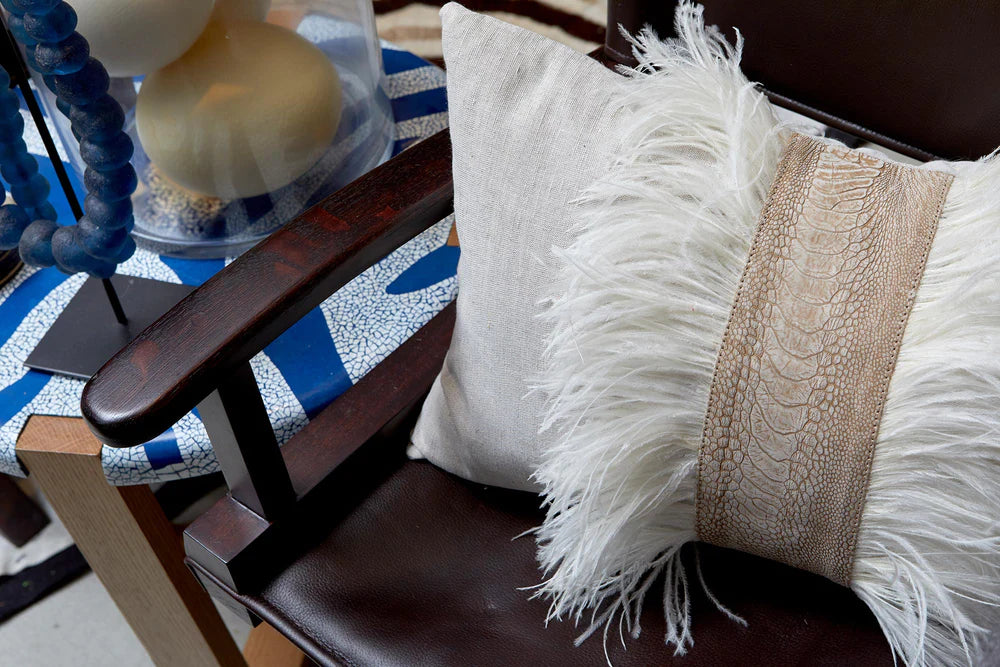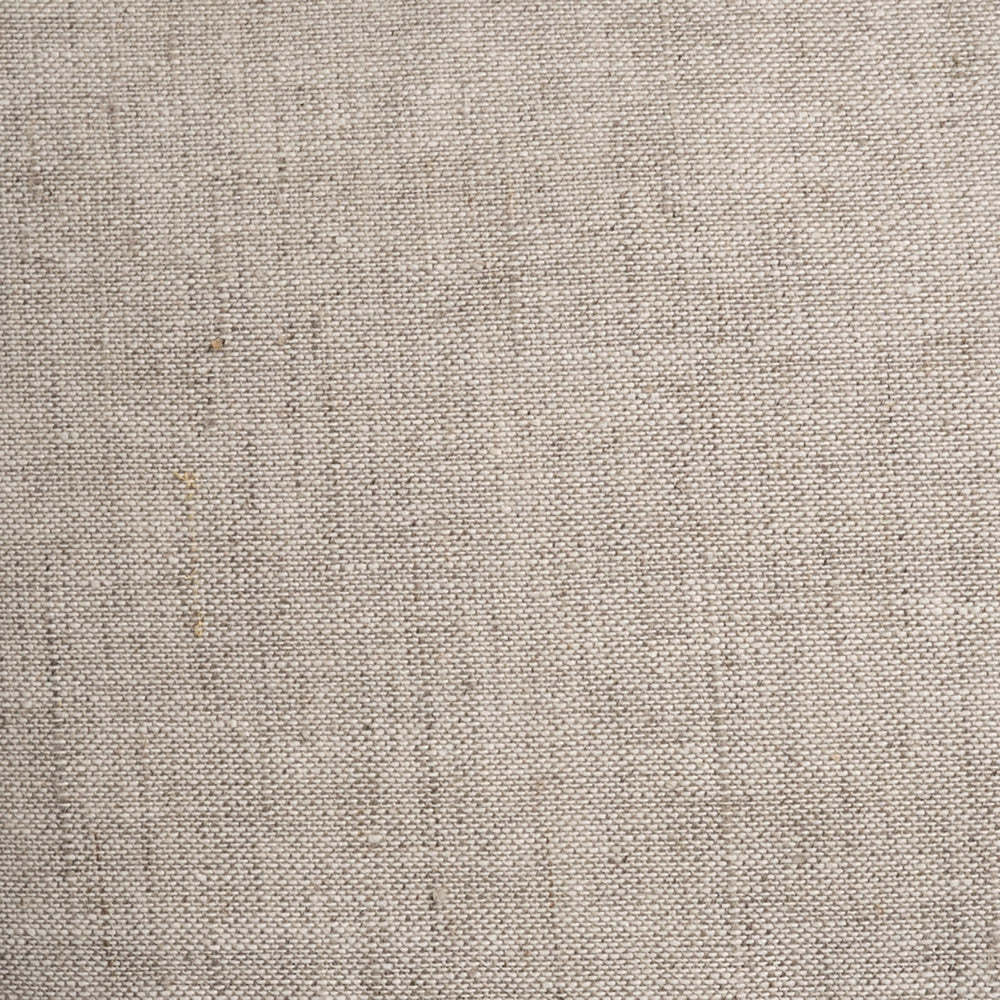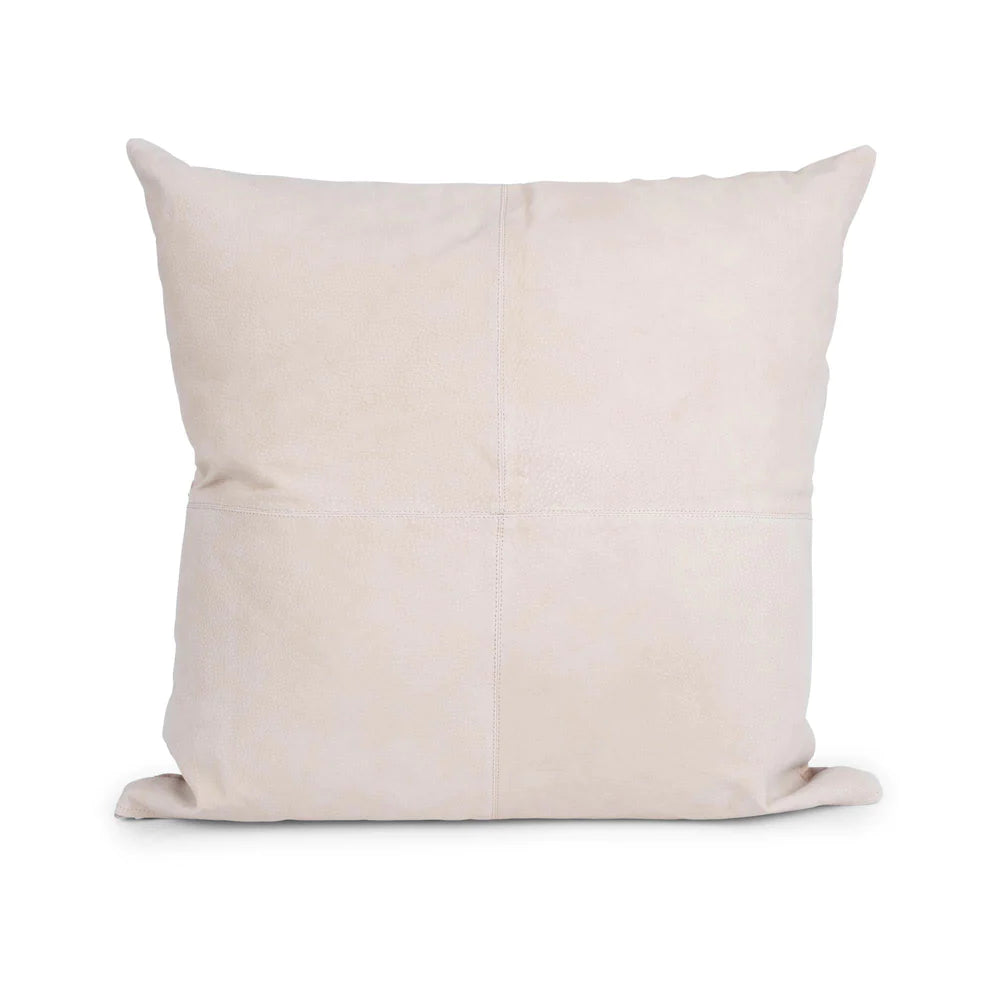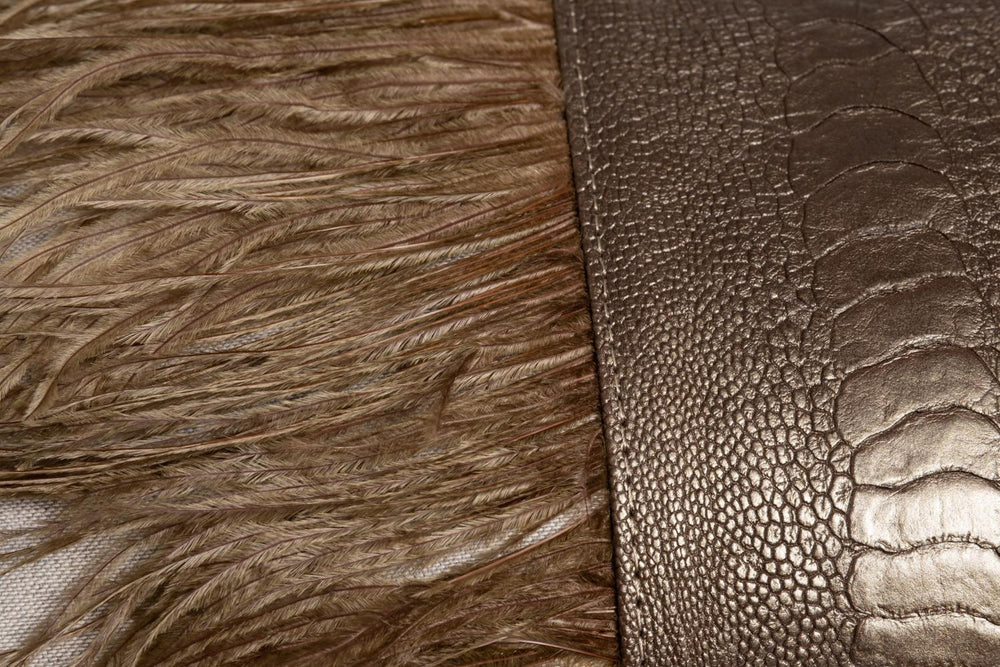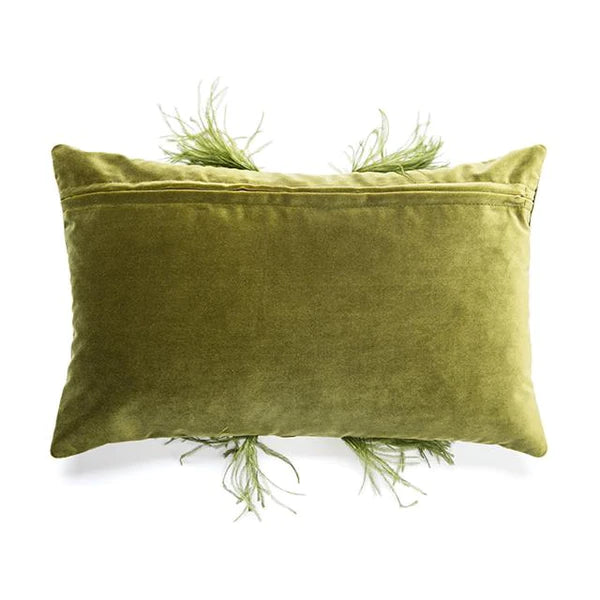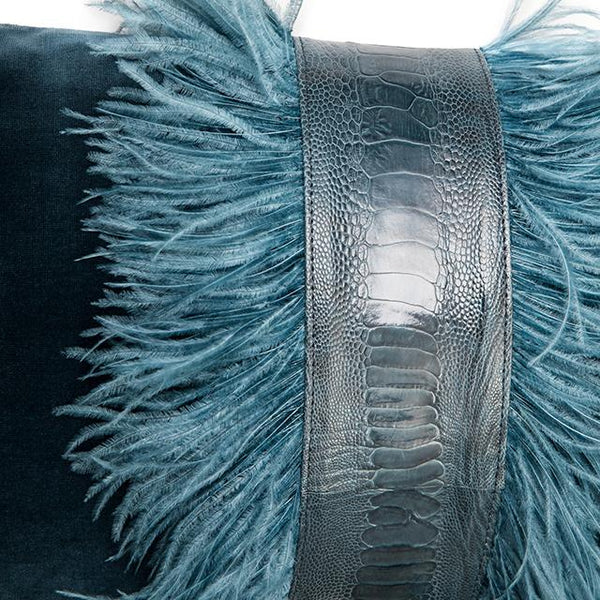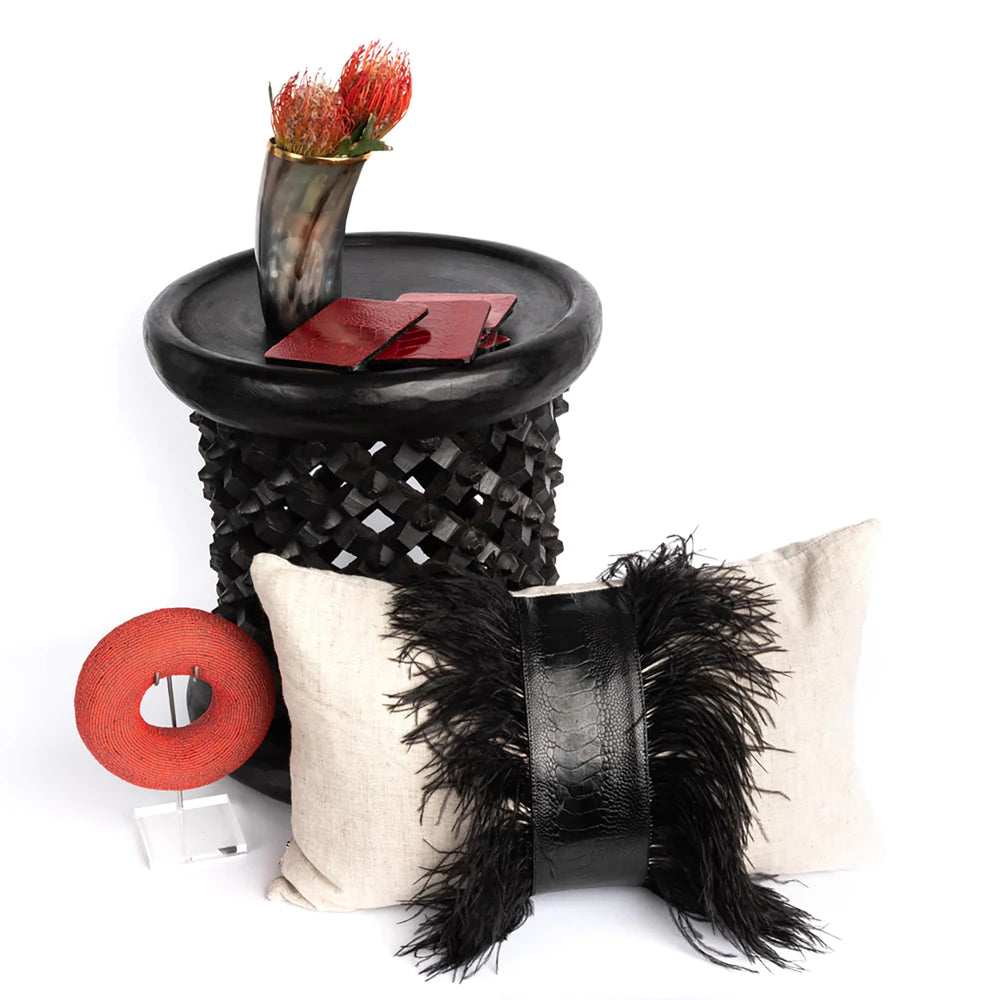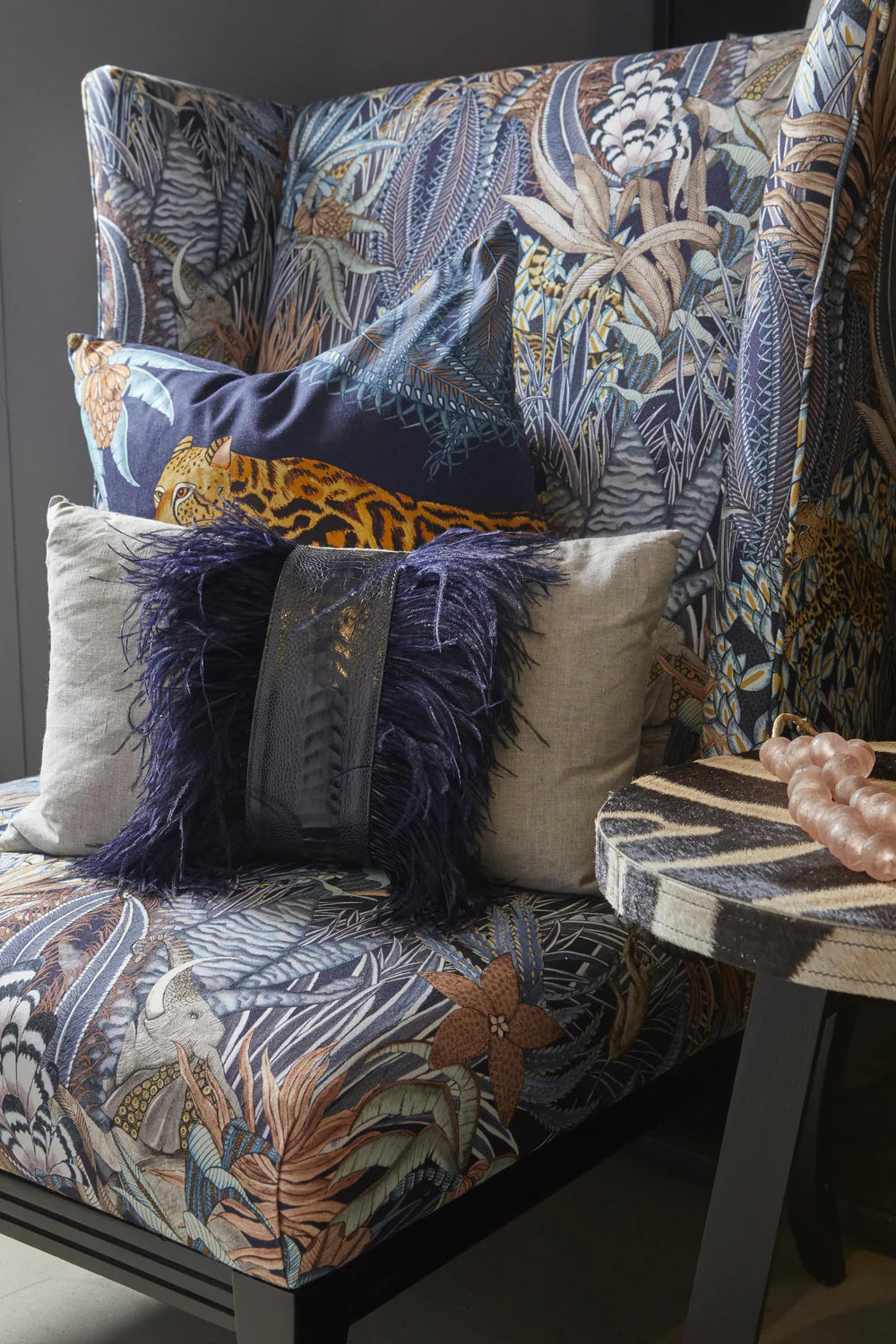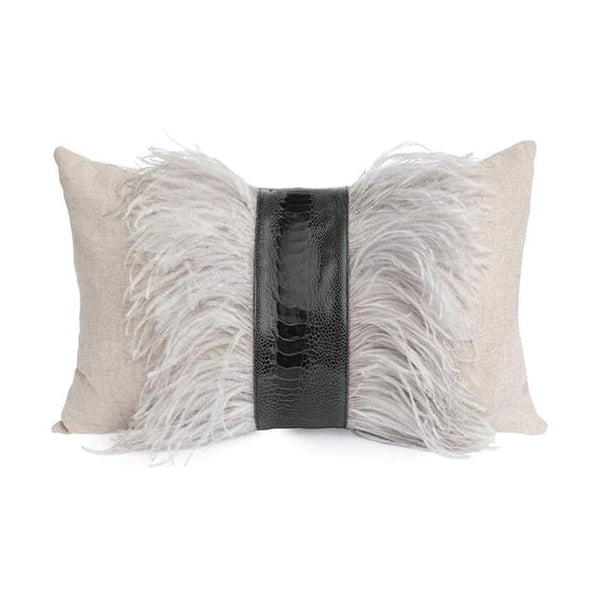 Ngala Trading Co
Ostrich Trim Pillow
DIMENSIONS
MATERIAL
FINISH
Immerse yourself in the harmonious blend of textures and natural materials with our hand-stitched linen lumbar pillow, a true masterpiece that fuses style with ethical sourcing. This exquisite pillow features a band of ethically and sustainably-sourced ostrich shin leather adorned with plush ostrich feathers. Here are the key details:
Material:
The pillow's front showcases hand-stitched linen embellished with a band of ostrich shin leather, known for its exquisite texture and elegance. Plush ostrich feathers add a touch of luxury to the design.
Ethical Sourcing:
The ostrich leather is ethically and sustainably sourced from regulated suppliers of the finest African ostrich leather in South Africa, ensuring the highest standards of responsible production.
Comfort:
A feather-and-down insert is included, promising long-lasting comfort, making this pillow not only visually striking but also a joy to relax against.
Unique Variations:
Each pillow is a unique creation, thanks to the use of natural materials. Expect slight variations, making your pillow distinct and one-of-a-kind.
Dimensions:
Pillow Size: 22 inches in width and 14 inches in height.
Origin:
Crafted in Cape Town, South Africa, a region celebrated for its rich heritage of artisanal excellence.
Fun Fact:
Did you know? The ostrich, found across Africa's hot savannahs and open woodland, is the world's largest bird. It can reach towering heights of up to 9 feet and weigh as much as 350 lbs.
Enhance your living space with this exceptional linen lumbar pillow, a symbol of style, comfort, and environmentally responsible choices. More than just a pillow, it's a conversation piece and a reflection of your admiration for impeccable craftsmanship and the preservation of our natural world.