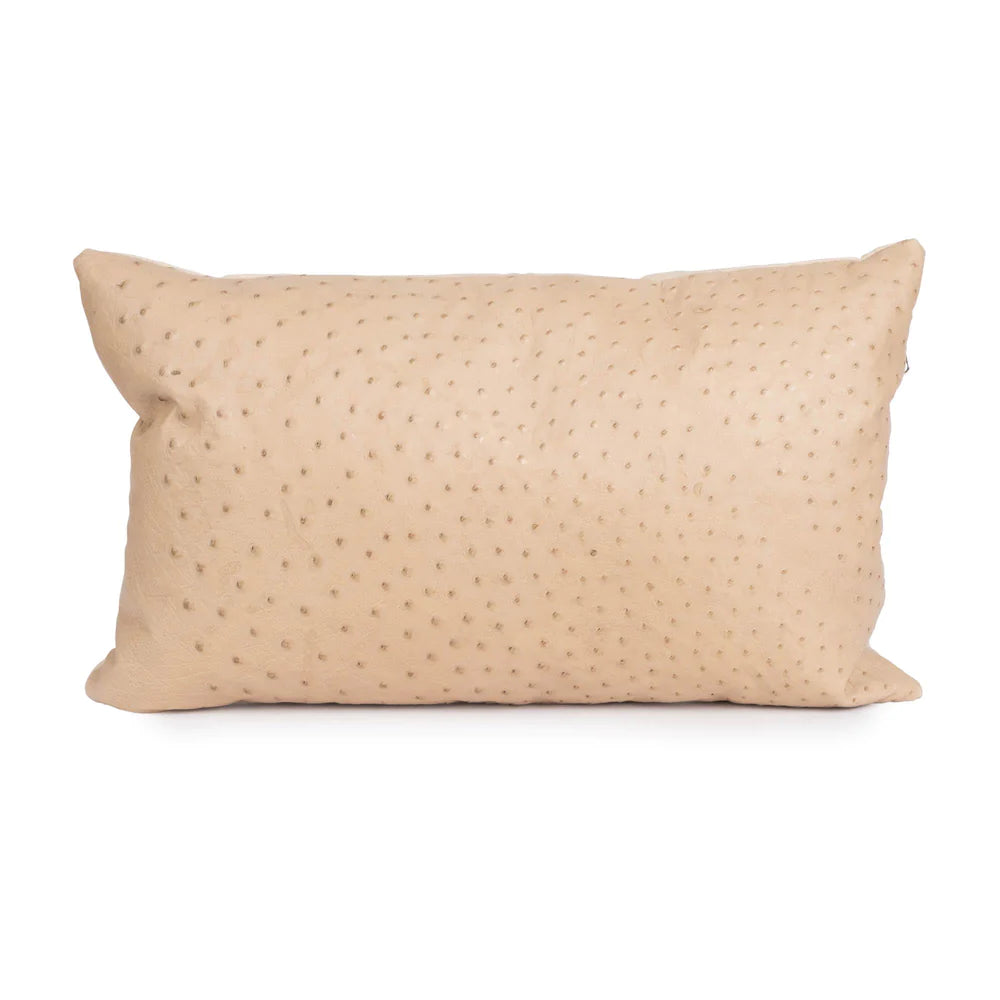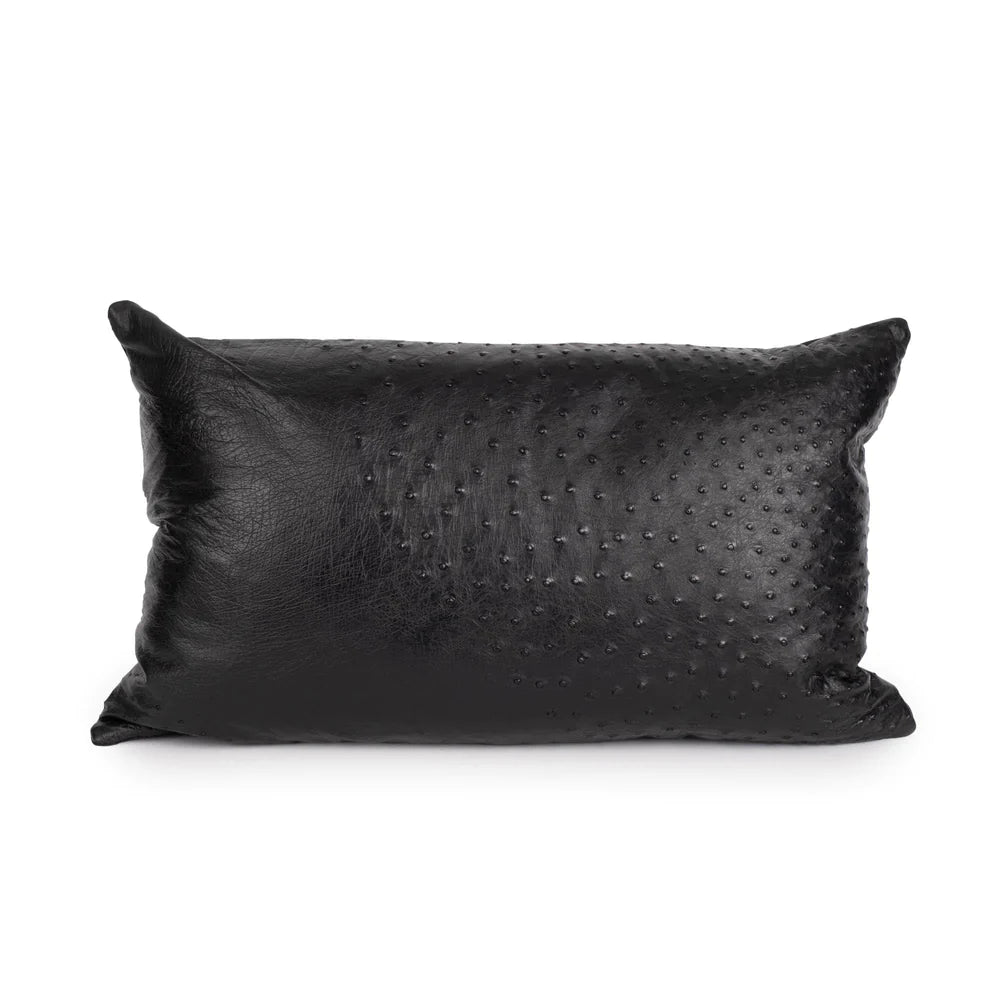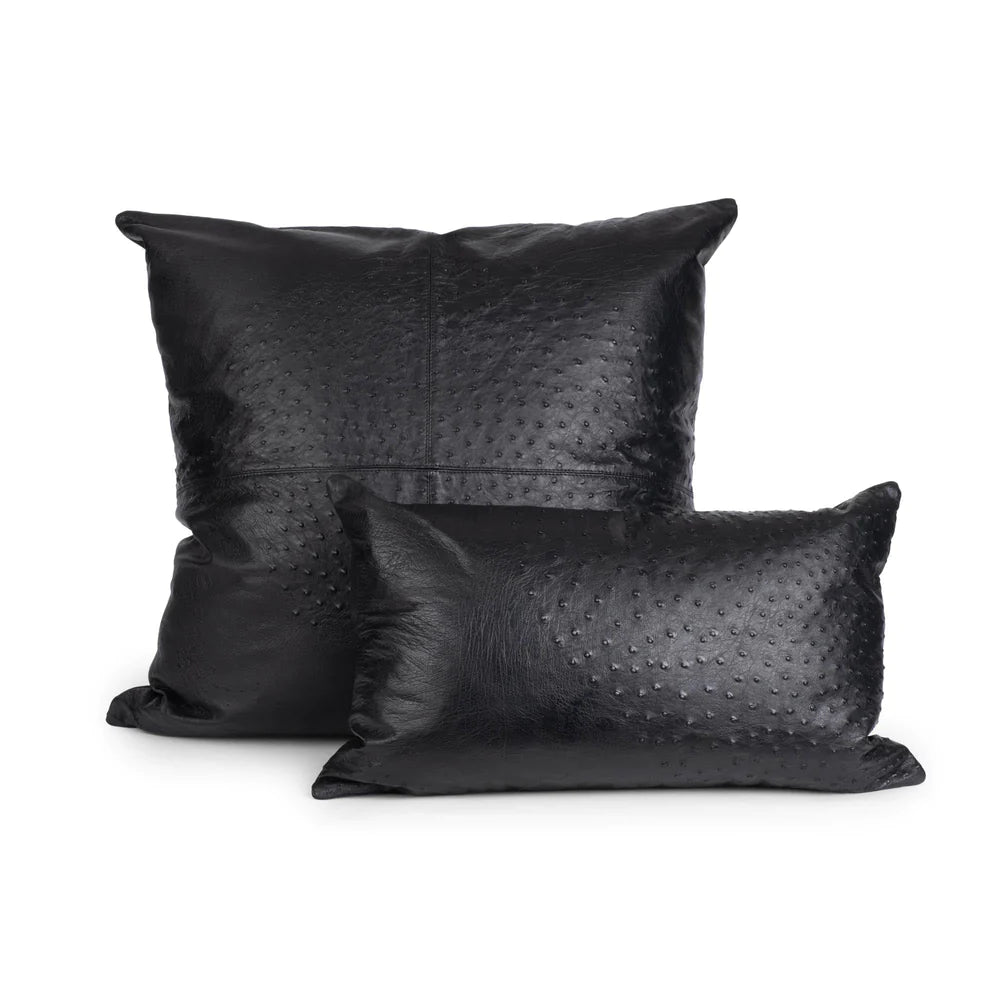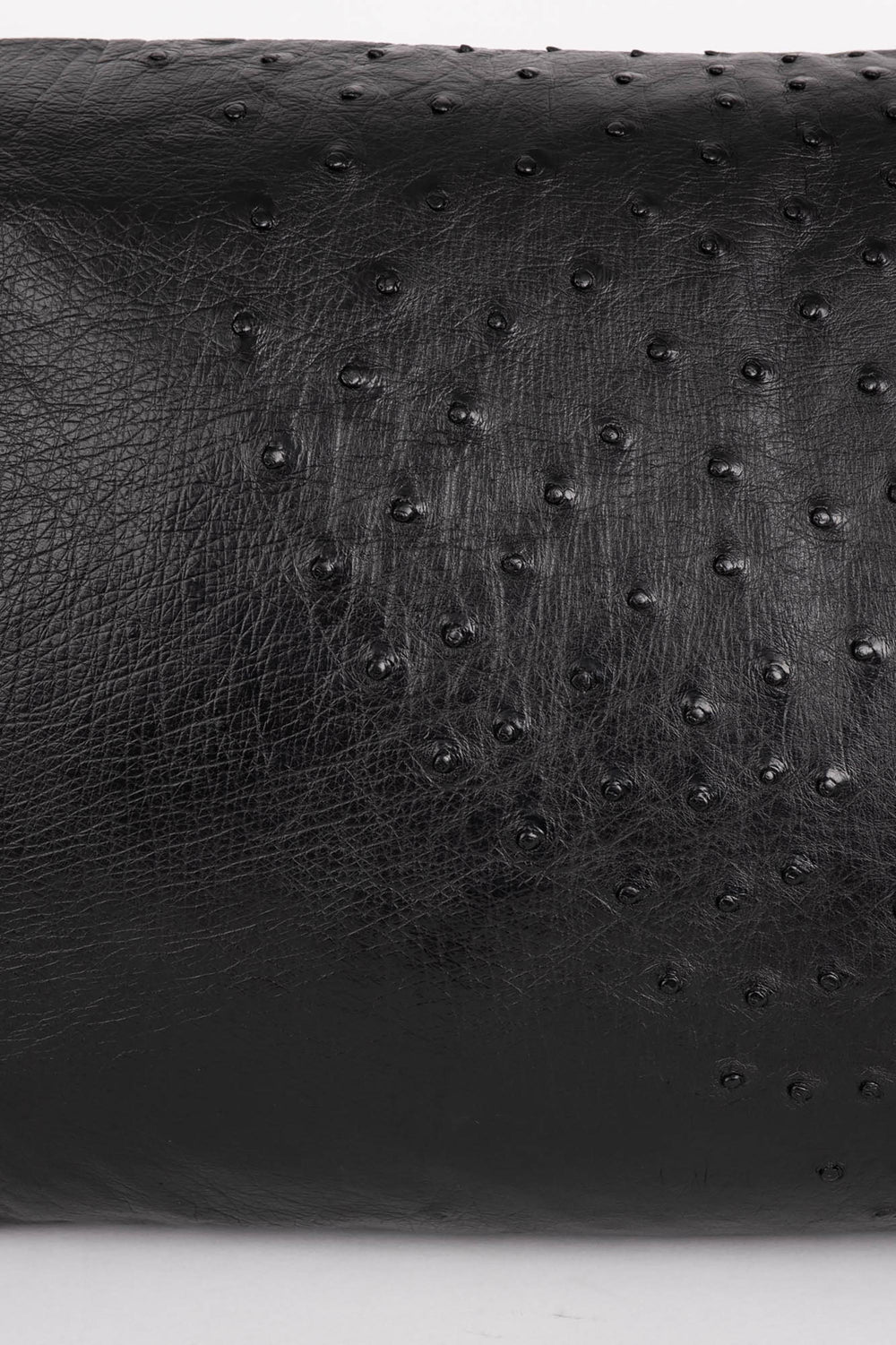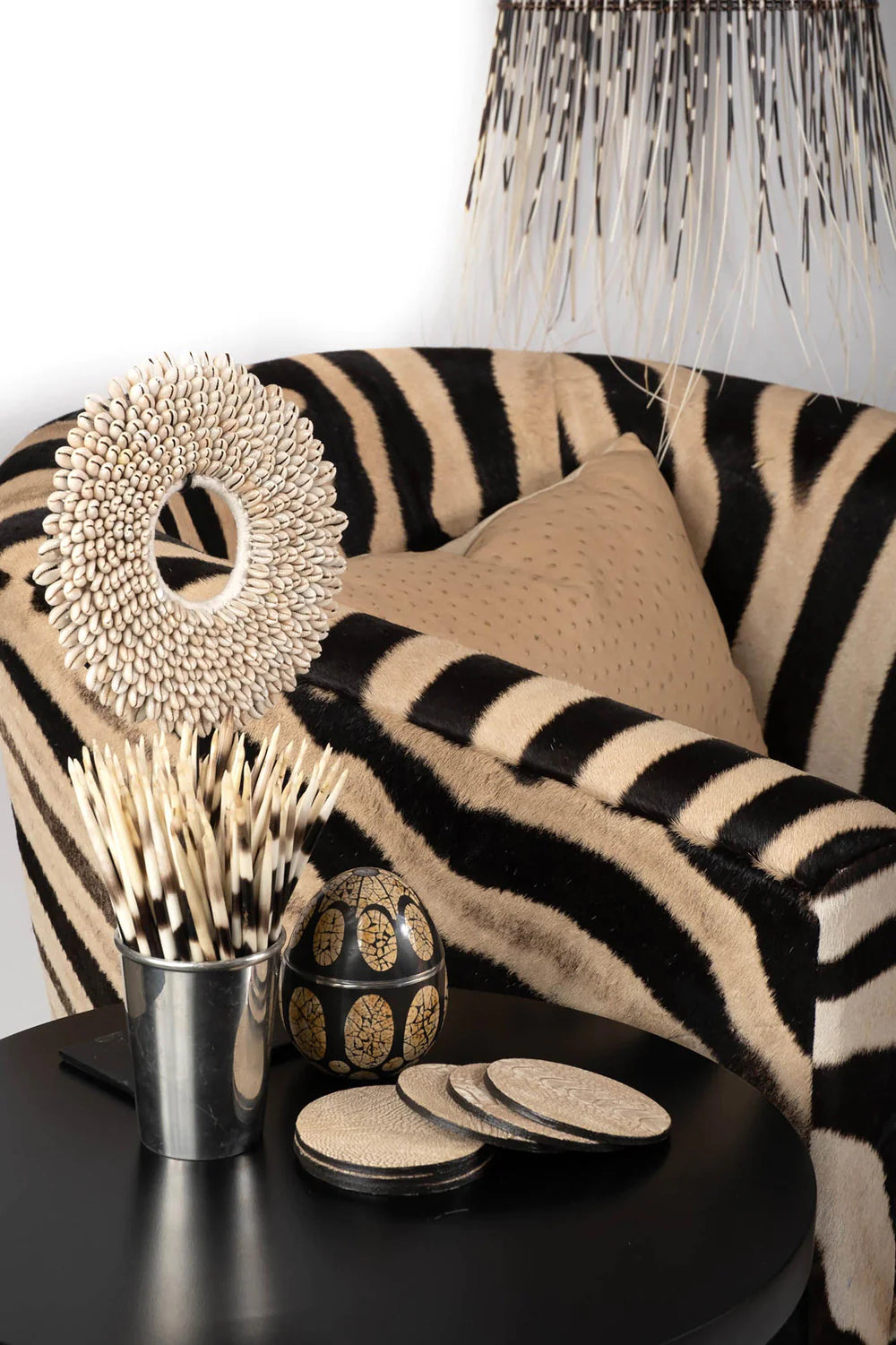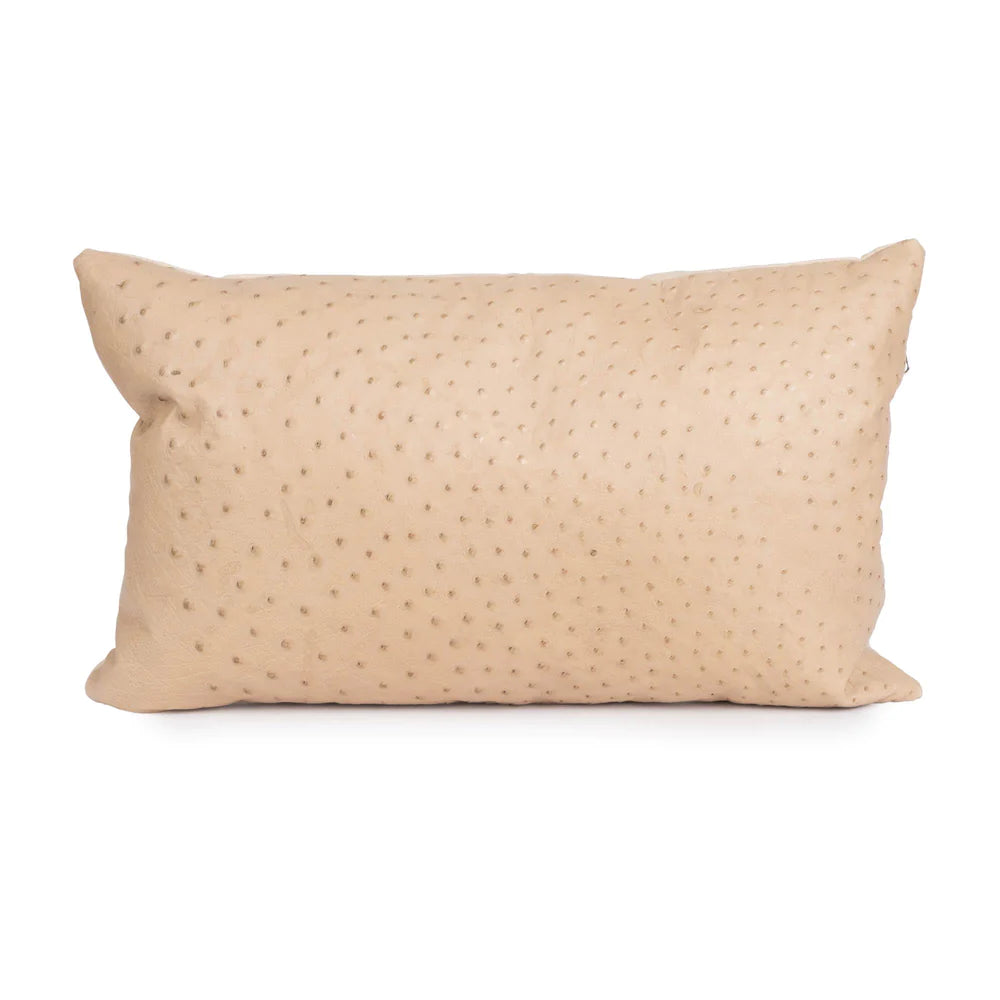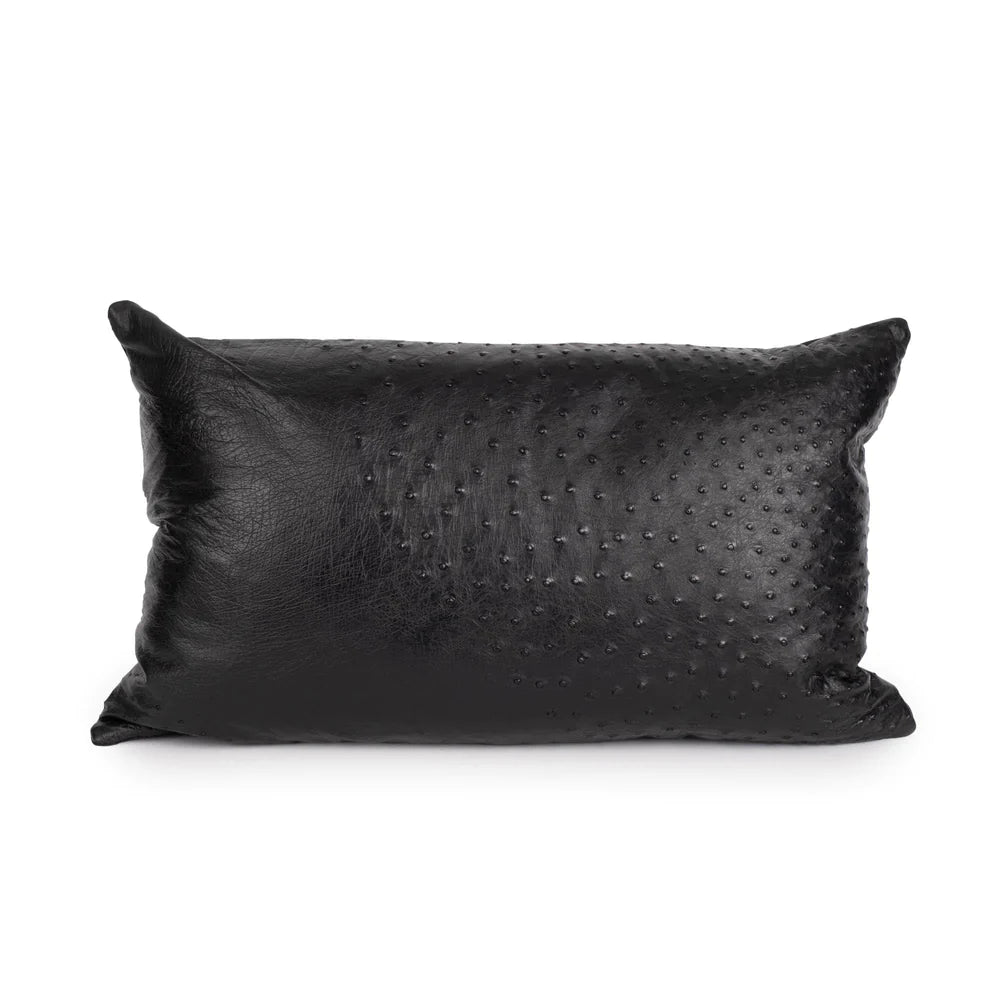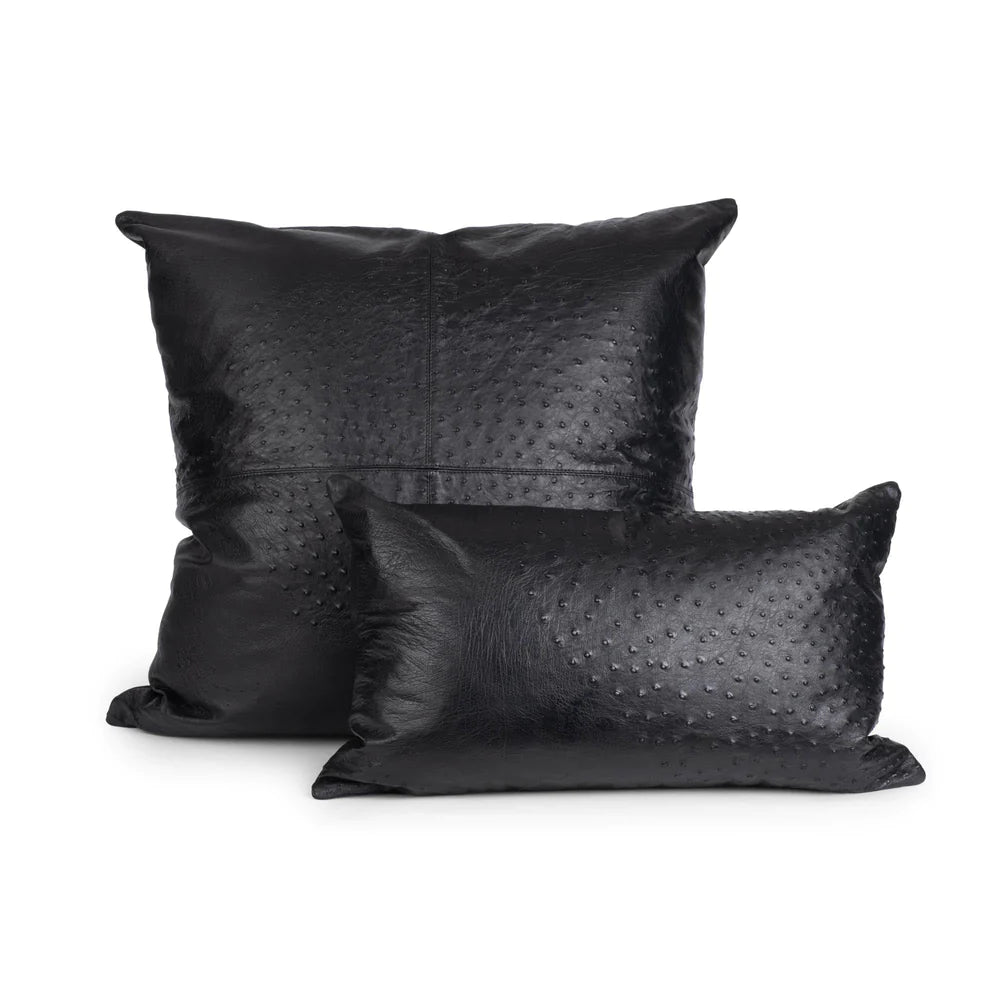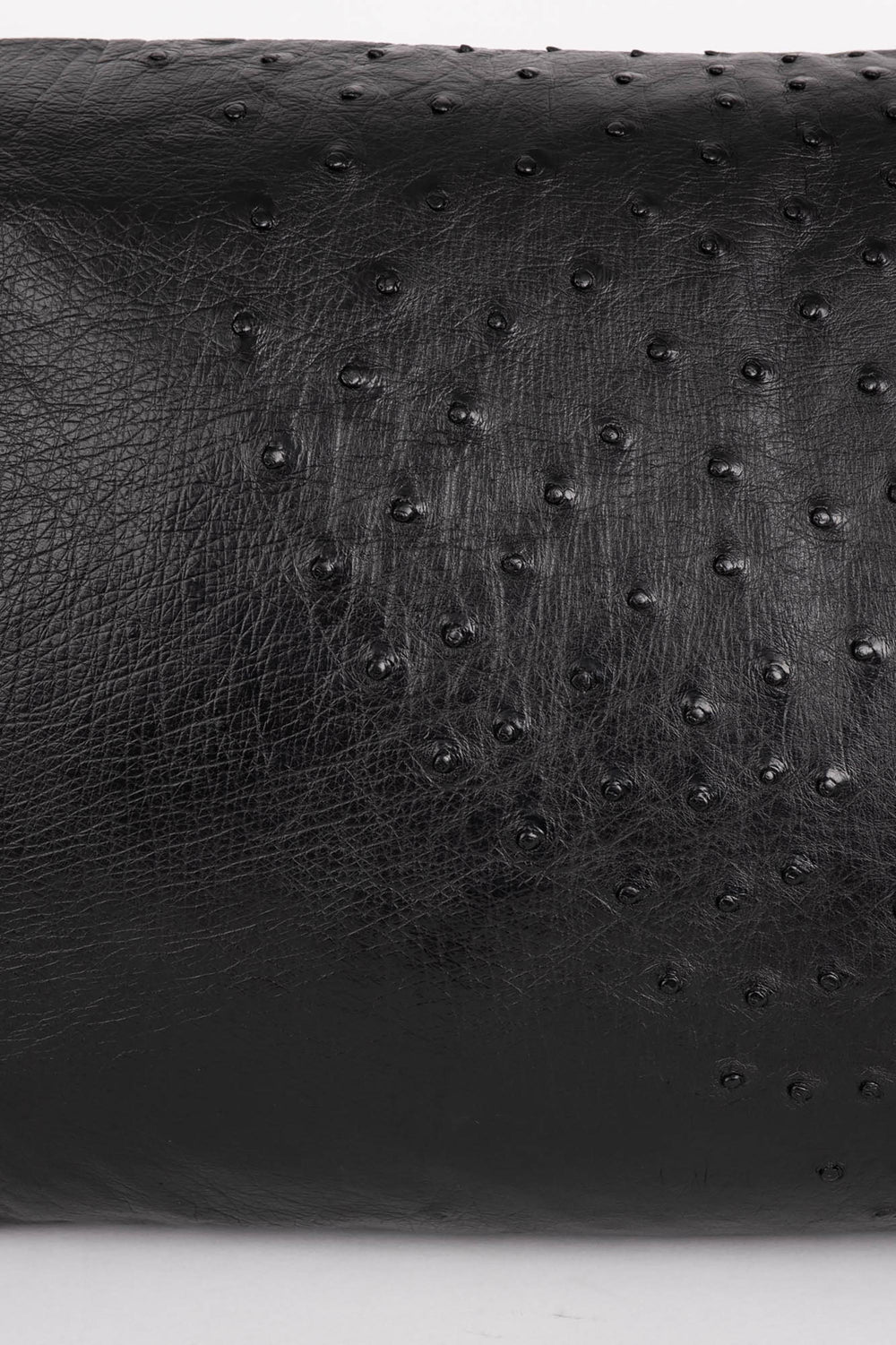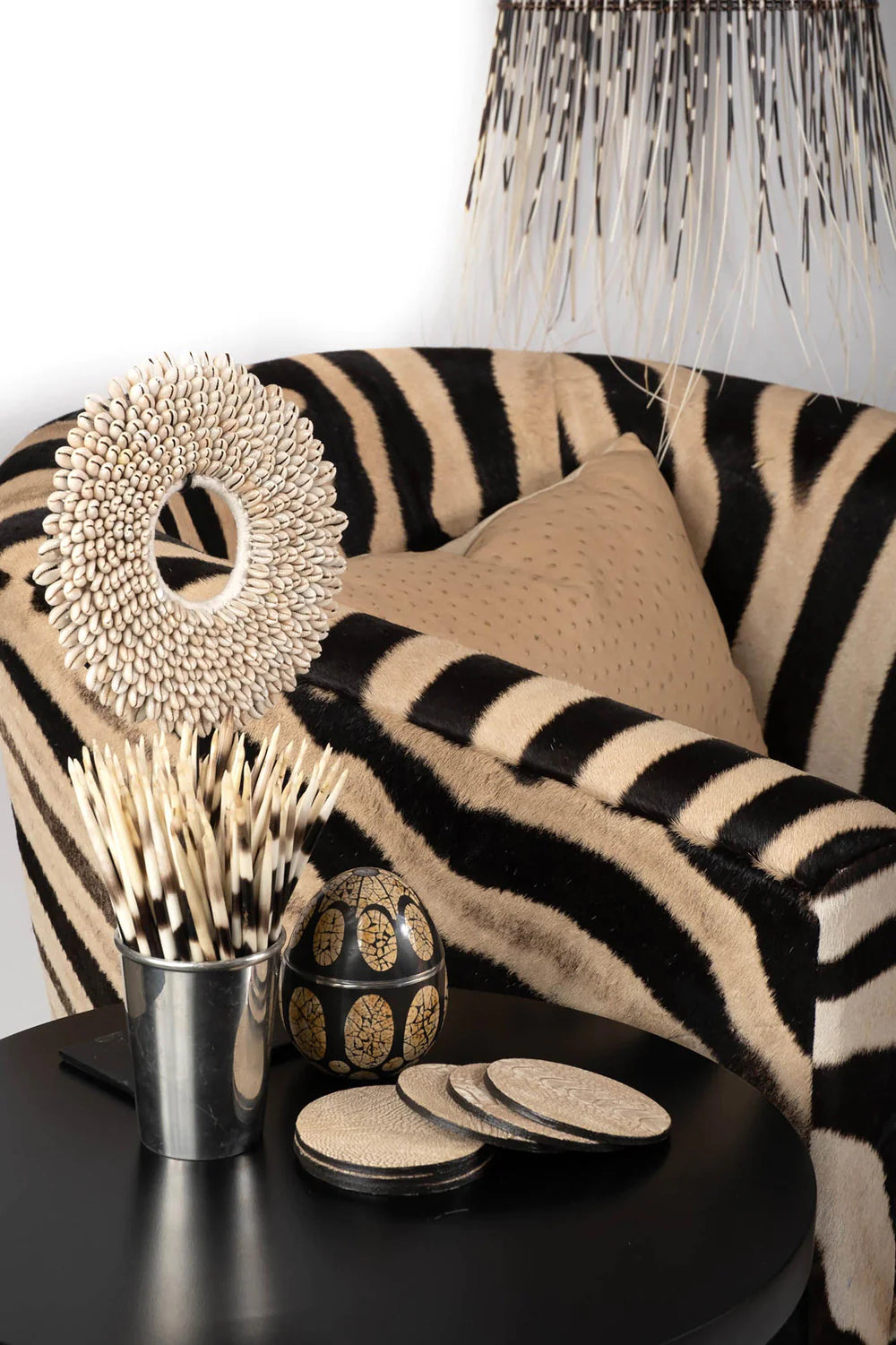 Ngala Trading Co
Ostrich Leather Lumbar Pillow
DIMENSIONS
MATERIAL
FINISH
Indulge in the seamless fusion of textures and natural materials with our handcrafted lumbar pillow. Crafted from ethically and sustainably sourced African ostrich leather on one side and luxurious suede on the reverse, this pillow is a true testament to both style and ecological responsibility. Here are the key details:
Material:
The front features ethically sourced African ostrich leather, known for its exquisite texture and durability. On the reverse, you'll find solid suede, adding a touch of luxury to the design.
Comfort:
A feather-and-down insert ensures long-lasting comfort, making this pillow not only visually striking but also a pleasure to relax against.
Unique Variations:
Embrace the individuality of each pillow, as natural materials contribute to unique variations. Your pillow may vary slightly from the image shown, making it truly one-of-a-kind.
Dimensions:
Pillow Size: 22 inches in length and 14 inches in width.
Color:
Classic and versatile black, making it a sophisticated addition to any decor.
Origin:
Crafted in Cape Town, South Africa, a place celebrated for its rich heritage of craftsmanship.
Fun Fact:
Did you know? Ostrich leather is renowned for its tactile strength. It ranks among the toughest leathers available, thanks to the natural oils within the leather that enhance its durability. It resists cracking, even under extreme temperatures and sun exposure.
Elevate your living space with this exquisite ostrich leather and suede lumbar pillow, an embodiment of style, comfort, and eco-consciousness. It's more than just a pillow; it's a conversation piece and a testament to your appreciation for exceptional craftsmanship and responsible sourcing.