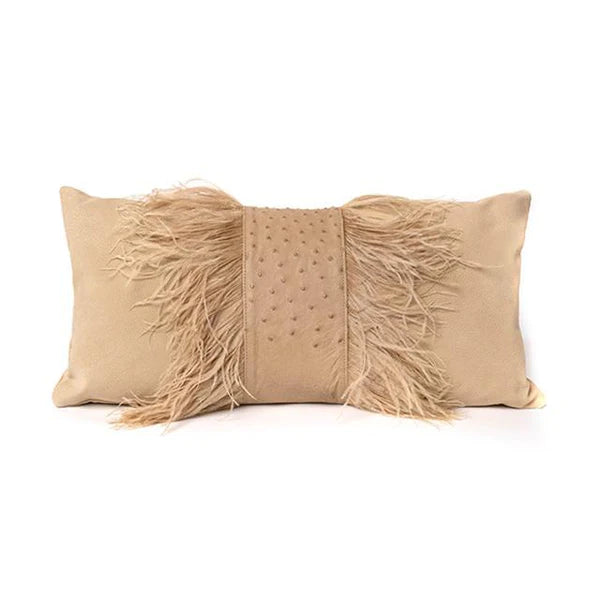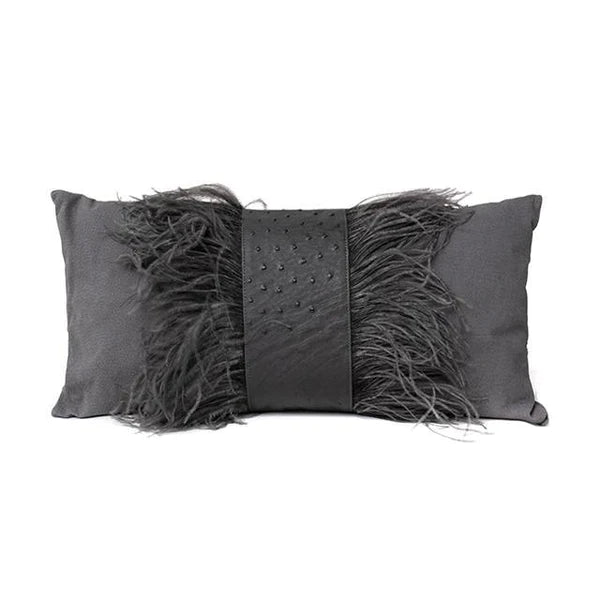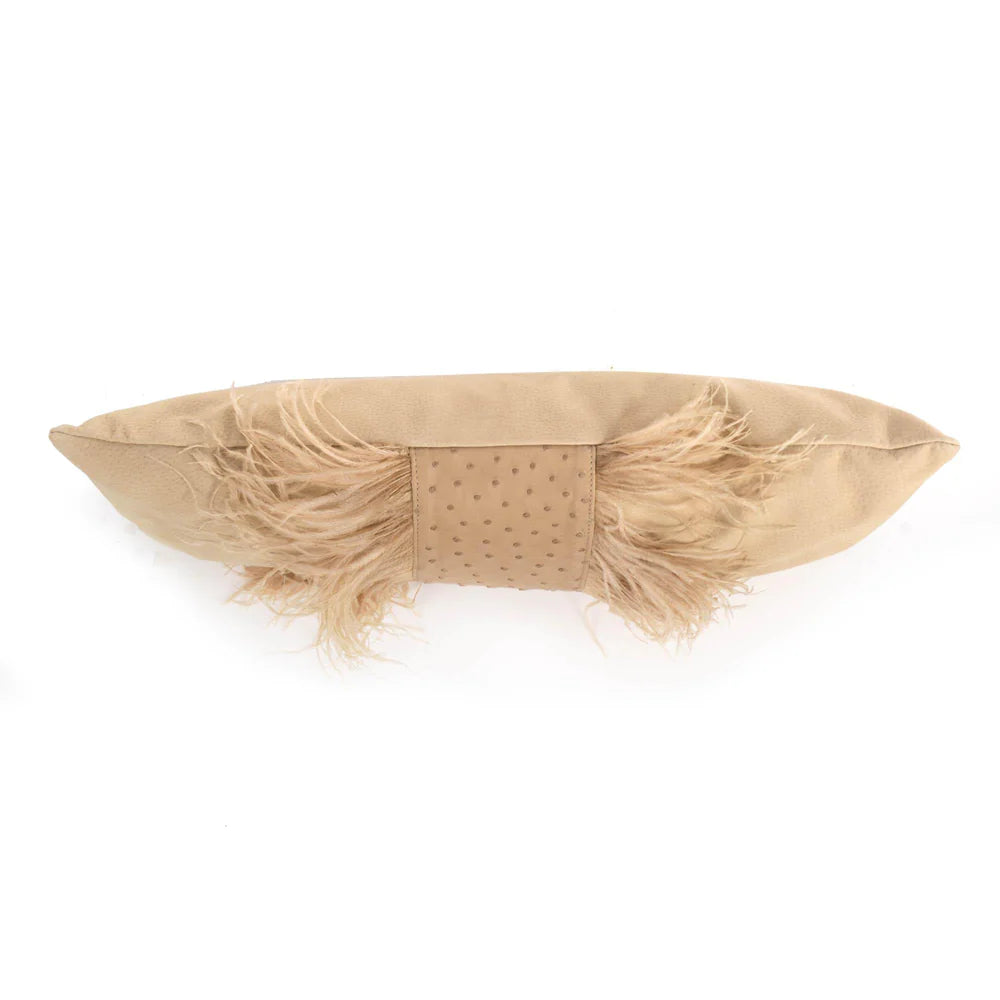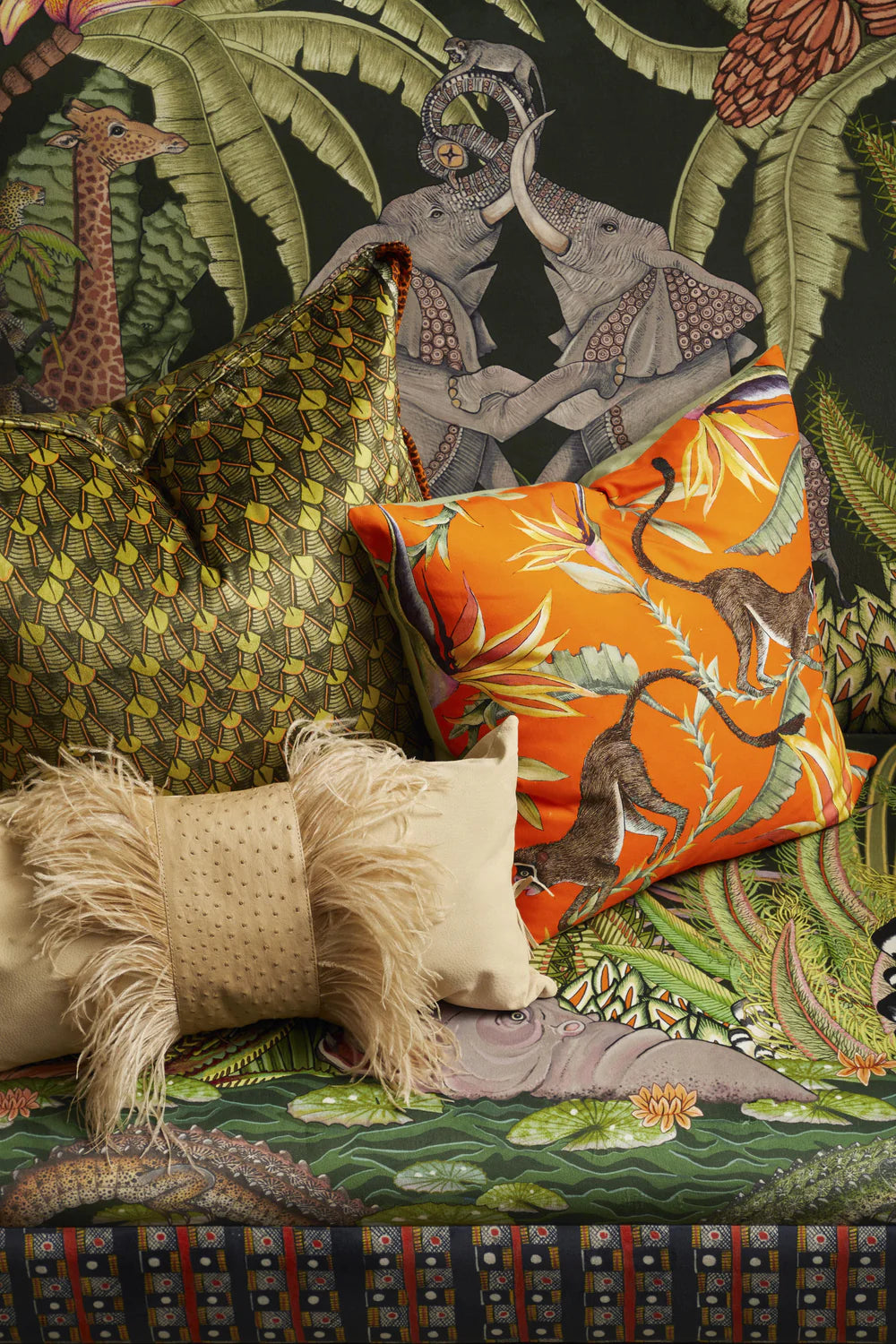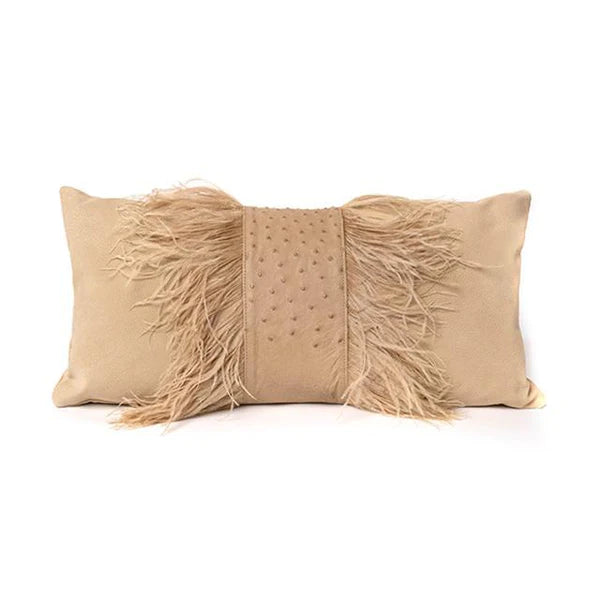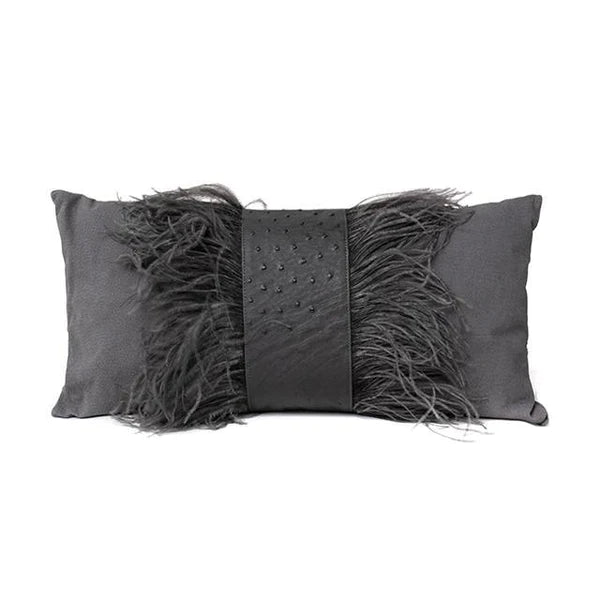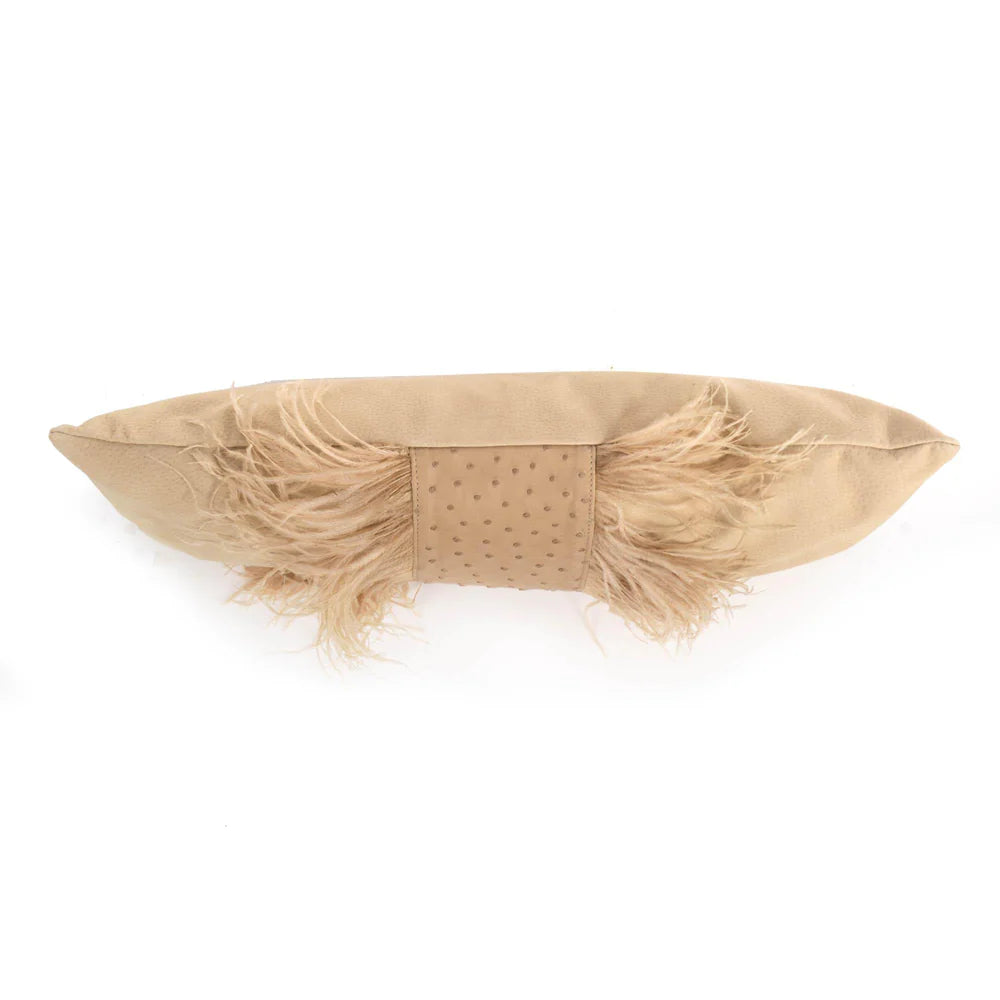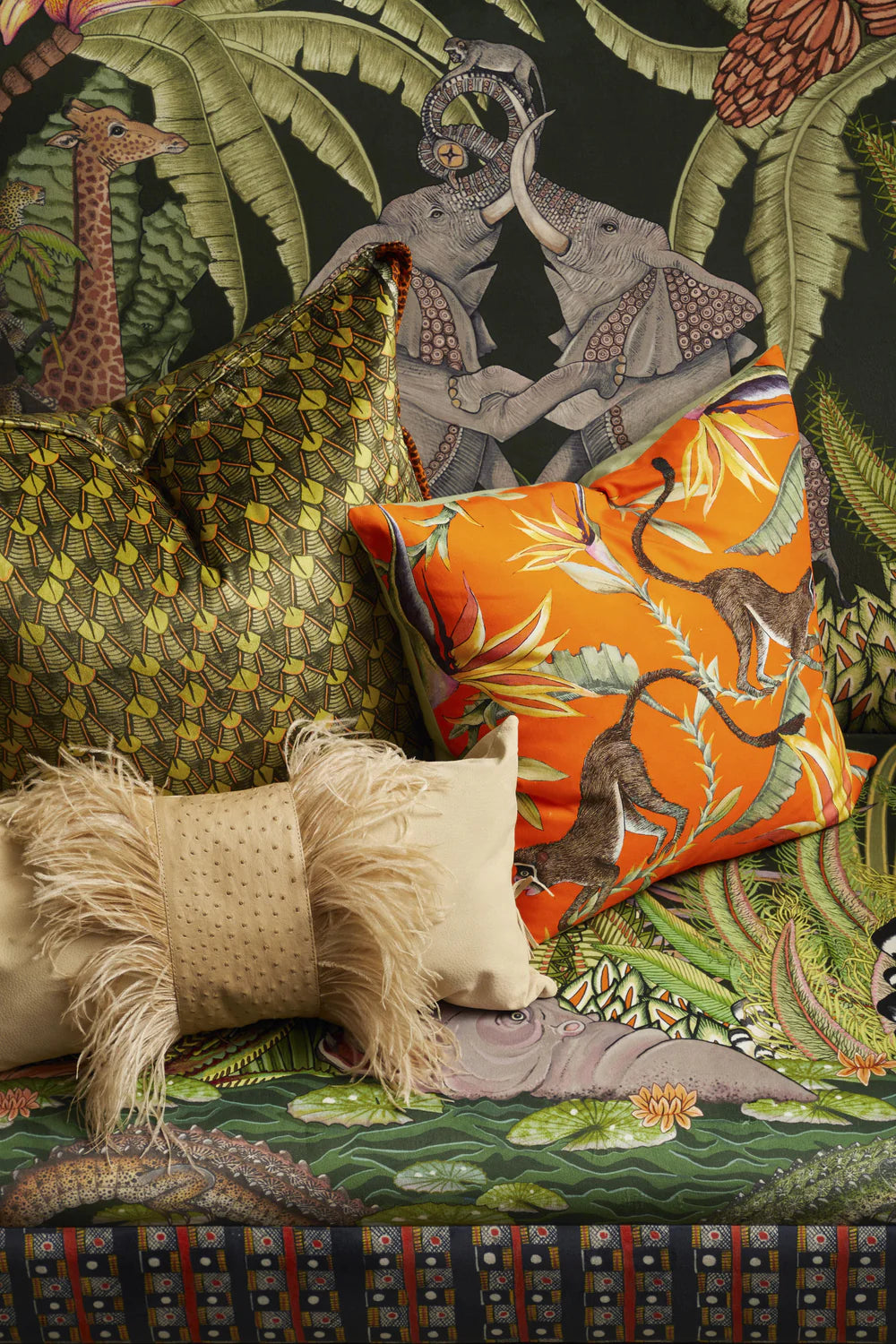 Ngala Trading Co
Ostrich Leather Inset Pillow with Feather Trim on Suede
DIMENSIONS
MATERIAL
FINISH
Introducing our hand-stitched suede lumbar pillow – a testament to both craftsmanship and conscious sourcing. This luxurious home decor item offers a unique blend of elegance and ethical practices, making it a distinctive and comfortable addition to your living space. Here are some key features and details:
Material:
Crafted with sumptuous suede, this pillow exudes a rich and inviting texture that elevates the overall aesthetic of your home.
Sourcing:
We are committed to ethical sourcing practices, ensuring that every material used in this pillow meets the highest standards of responsible production.
Design:
The thoughtfully designed lumbar shape of this pillow not only adds style to your decor but also provides comfortable support for your back, making it a functional and fashionable addition to your home.
Luxurious Touch:
The exquisite hand-stitched detailing adds a touch of luxury to your living space, making this pillow a standout feature in any room.
This hand-stitched suede lumbar pillow is more than just a home accessory; it's a statement of your appreciation for quality, craftsmanship, and ethical practices. Whether it graces your sofa, armchair, or bed, it's bound to be a conversation piece and a source of comfort and pride in your home decor.