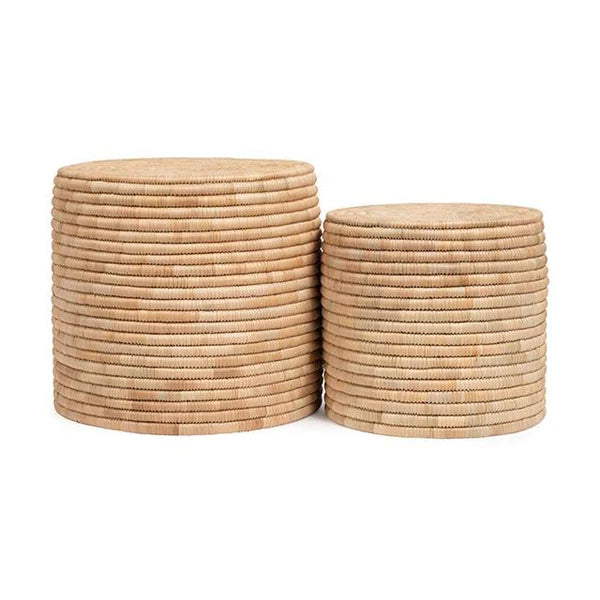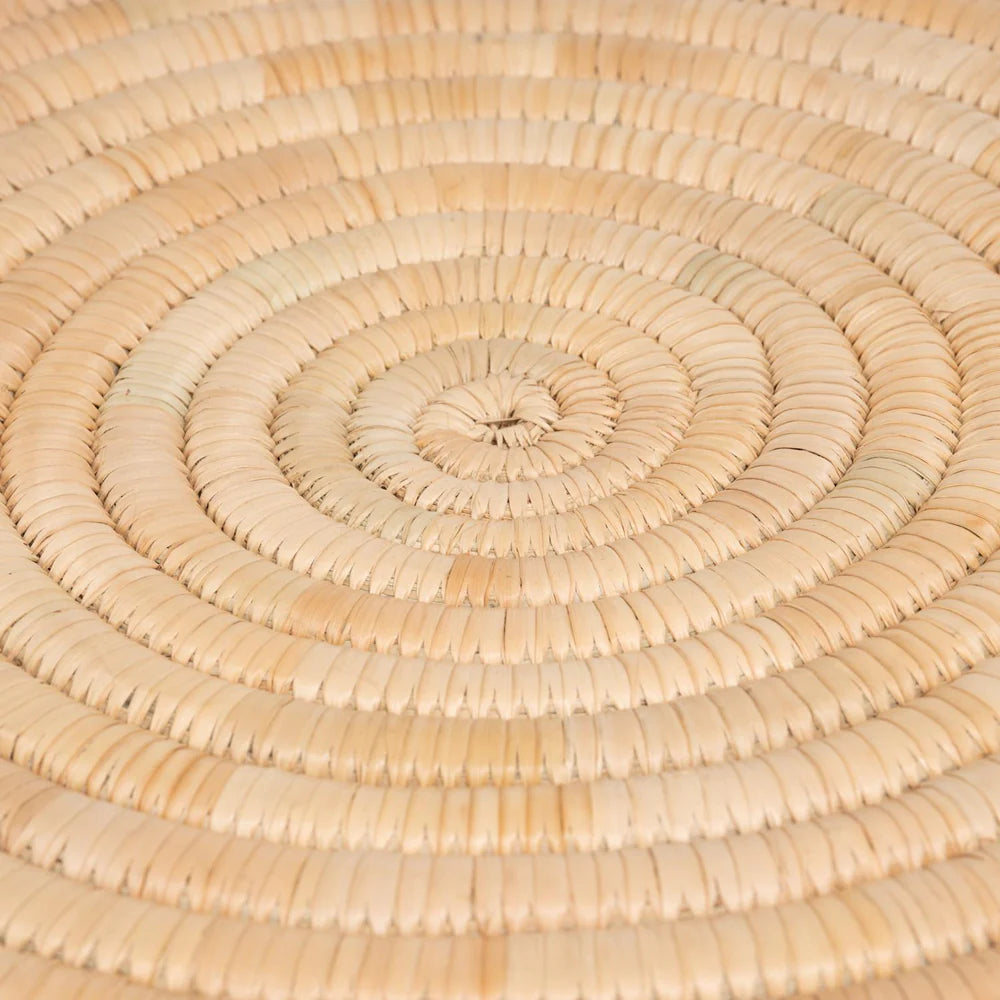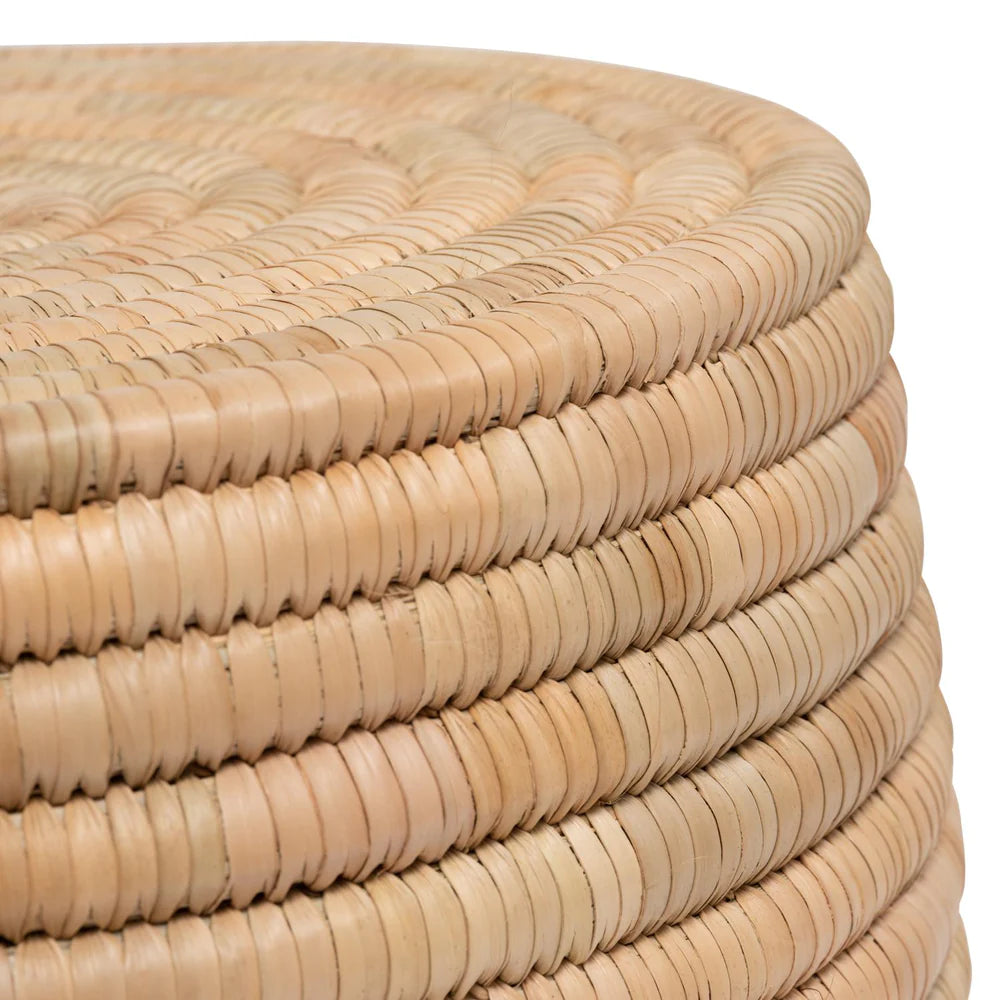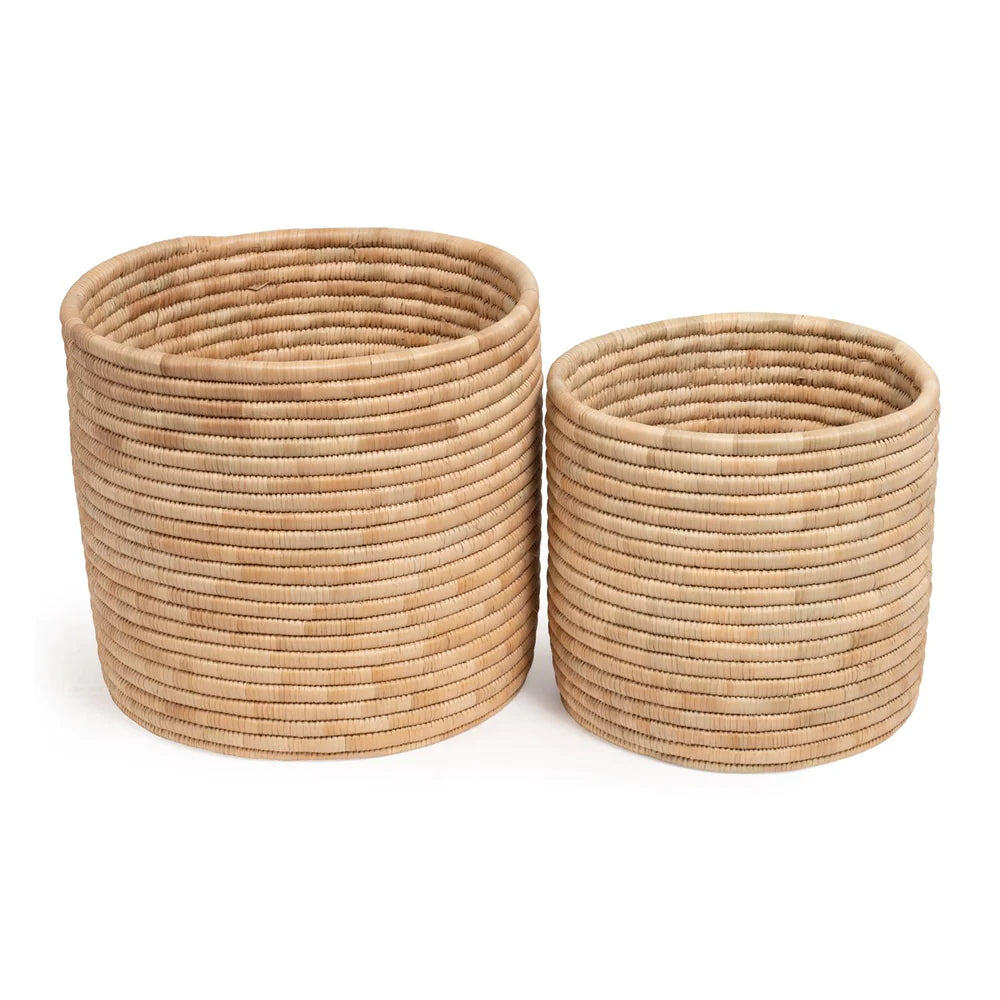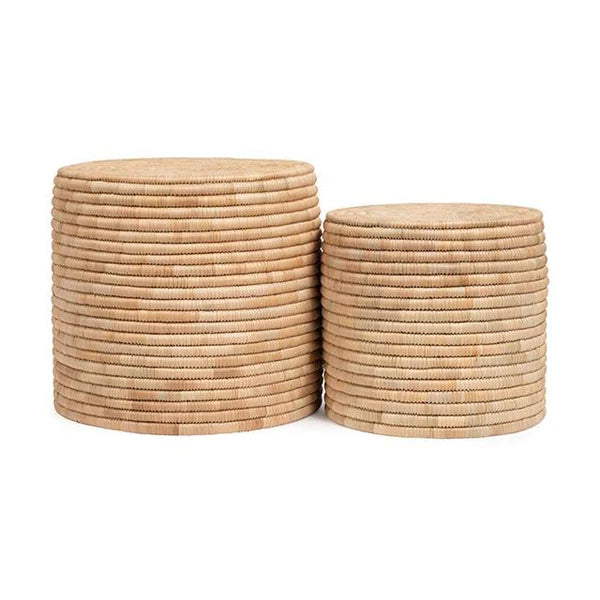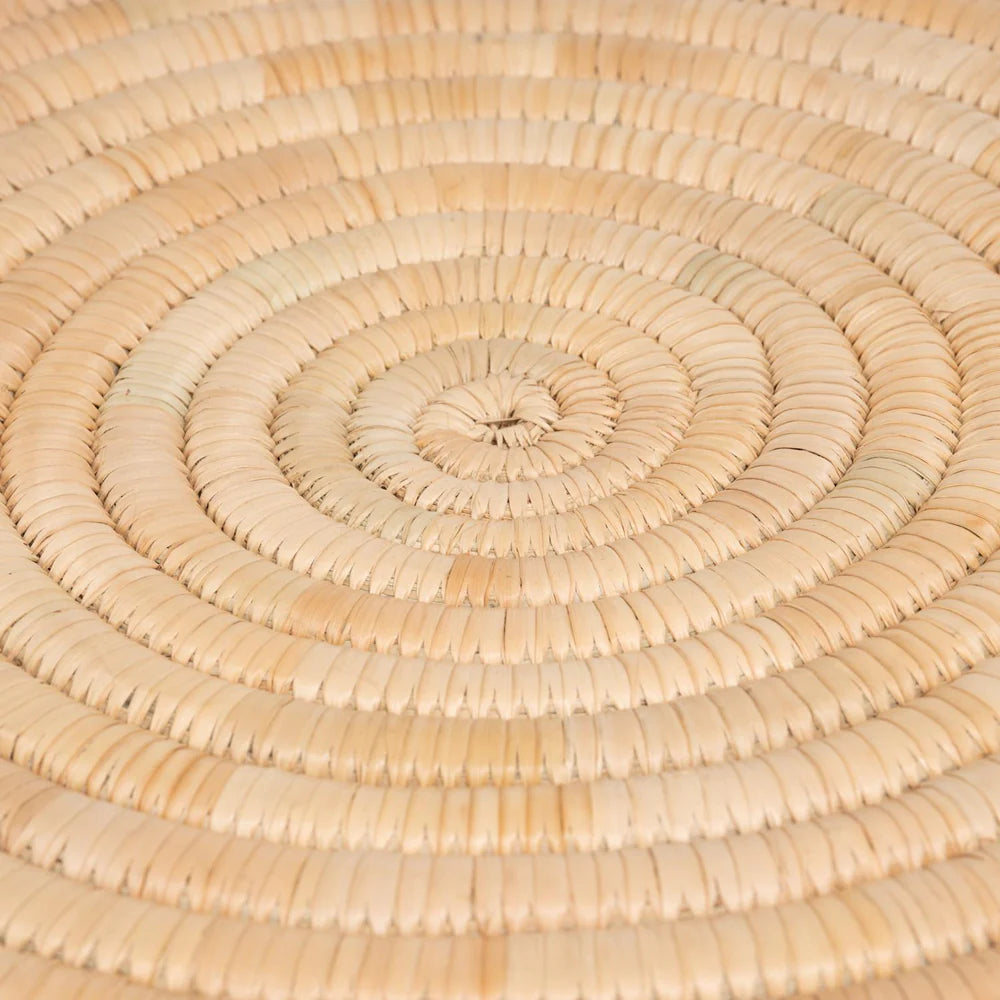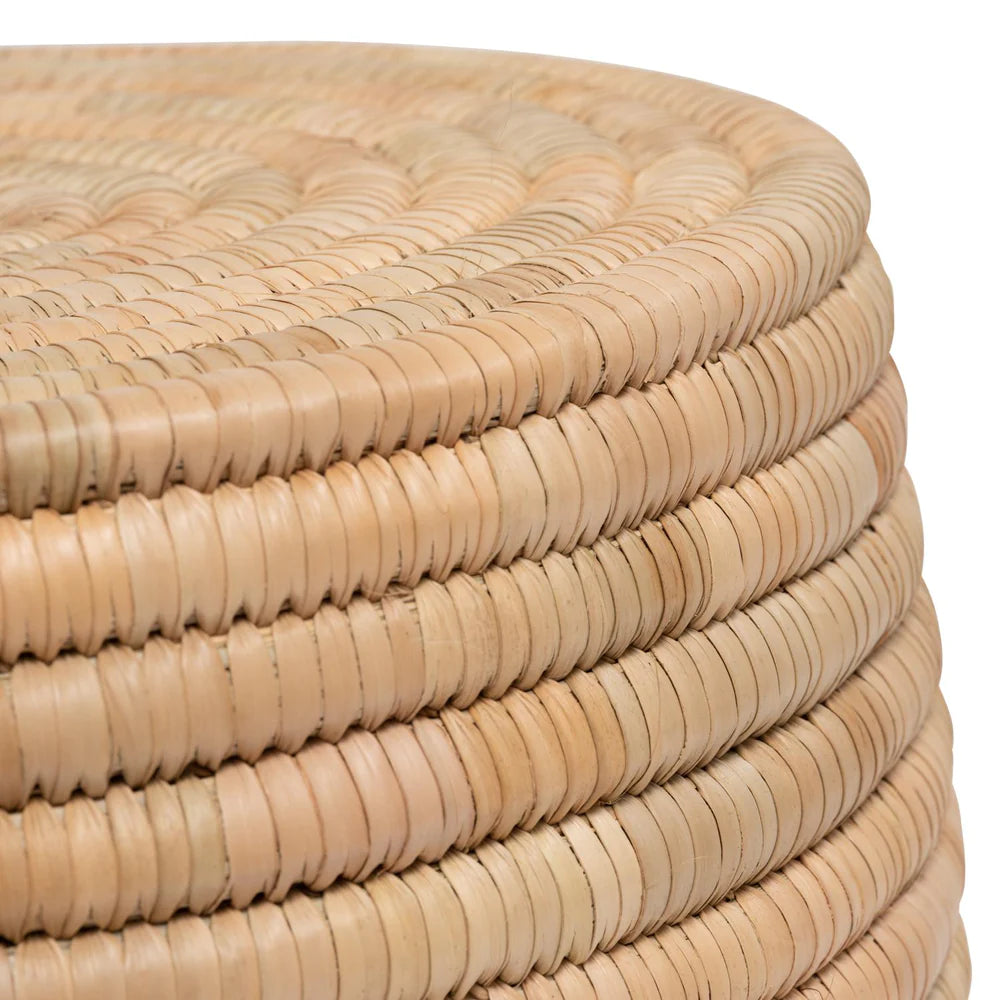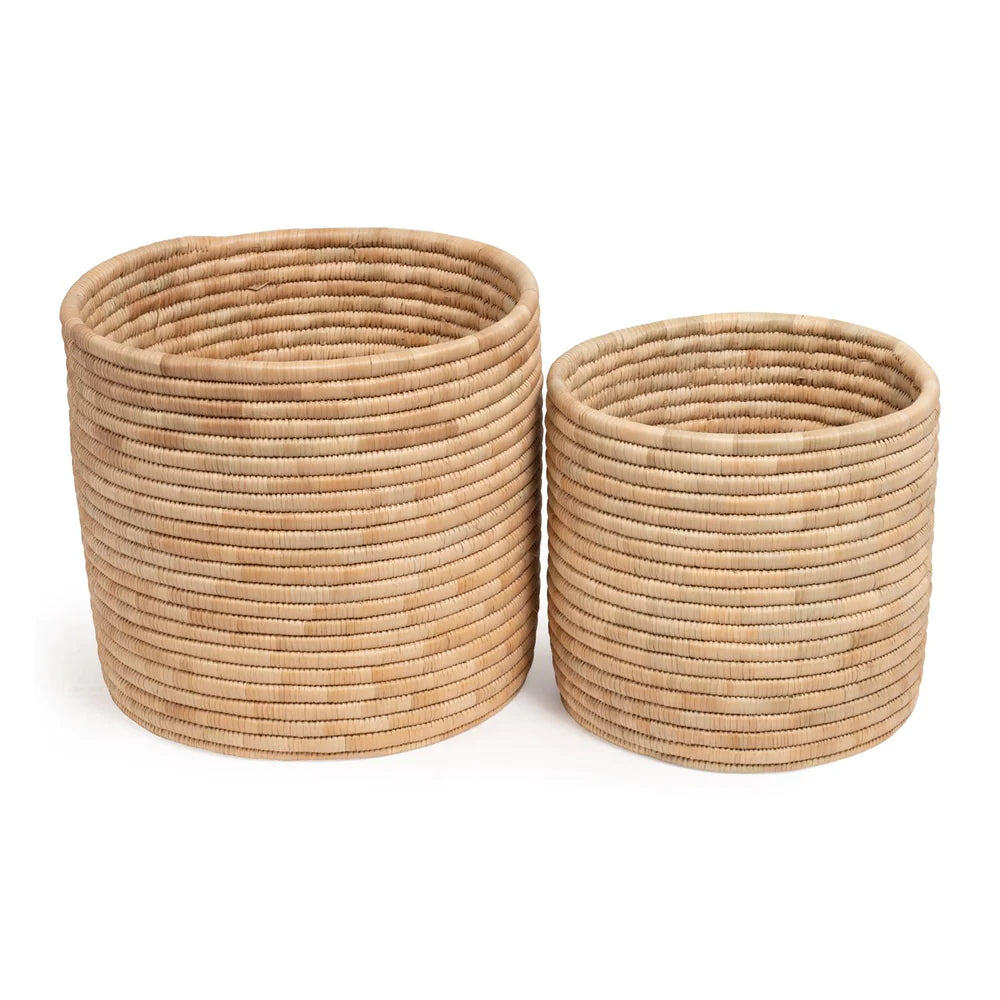 Ngala Trading Co
Malawian Palm Side Table Natural Pair
DIMENSIONS
MATERIAL
FINISH
These handcrafted side tables from Malawi are not only a beautiful addition to your decor but also a testament to traditional craftsmanship and sustainability. Here are the details for this pair of Ilala Palm side tables:
Handmade in Malawi: These side tables are crafted by skilled artisans in Malawi, using traditional weaving techniques that have been passed down through generations. The artistry and craftsmanship in creating these tables make them unique and culturally significant.

Material: The tables are made of Ilala Palm, which is sourced locally from palm trees growing in the coastal regions of Lake Malawi. This sustainable sourcing method ensures that the environment is not harmed, and the palm leaves are used efficiently.

Sustainability: Every part of the palm fronds, from the tip to the stem, is used in the production of these tables. This sustainable approach is not only environmentally friendly but also respects the resource's natural lifecycle.

Versatility: These side tables are designed to be versatile. They are hollow, which means they can serve as both tables and baskets. When turned upside down, they can also be used as planters. This adaptability allows you to use them in different ways to suit your needs and preferences.

Dimensions: The set consists of two tables, with the following approximate dimensions:

Large Table: 20 inches in diameter and 19 inches in height
Small Table: 16 inches in diameter and 15 inches in height

Color: The tables are presented in a natural color, which complements various interior design styles and color schemes.

Origin: These tables are proudly made in Malawi, showcasing the rich craft traditions of the region.

Care: To maintain these tables, it's important to keep them dry to prevent misshaping. In the event of minor stains, gently blot with lukewarm water and a soft cloth to clean them.

Natural Variations: Due to the nature of production methods and the use of natural materials, each product may vary slightly in both dimensions and coloring. These natural variations are considered part of the charm and authenticity of each item, adding character to your decor.
These Ilala Palm side tables are not just functional pieces of furniture; they also tell a story of sustainable craftsmanship and tradition. Their dual-purpose design makes them adaptable to your needs, whether you're using them as tables, baskets, or planters. The tables' natural variations and unique character make them one-of-a-kind additions to your home decor. Their creation supports local artisans in Malawi and promotes the use of sustainable materials, making them a meaningful choice for conscious consumers.