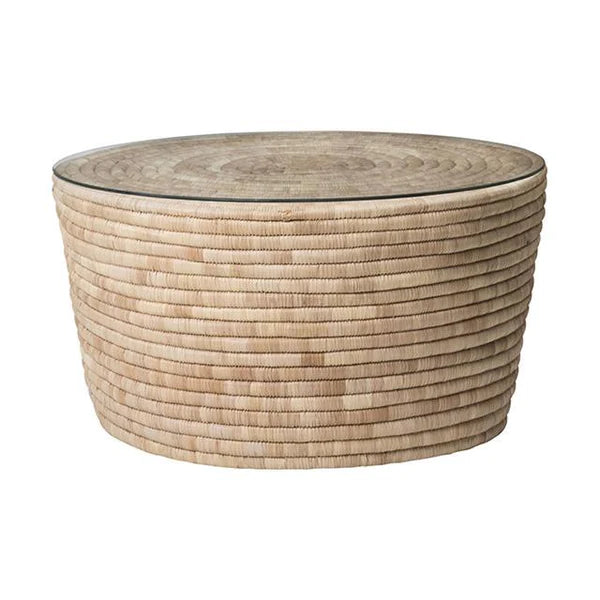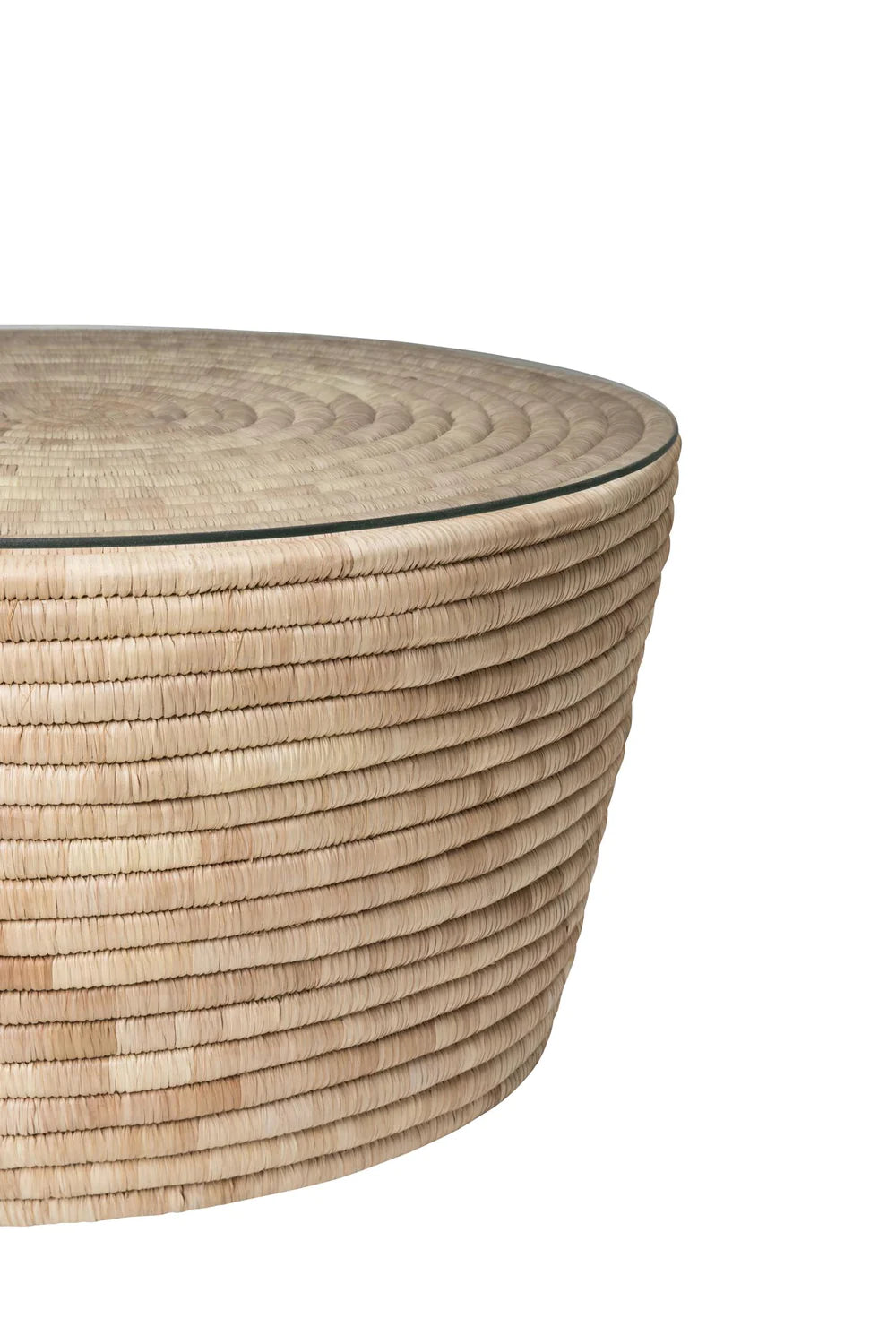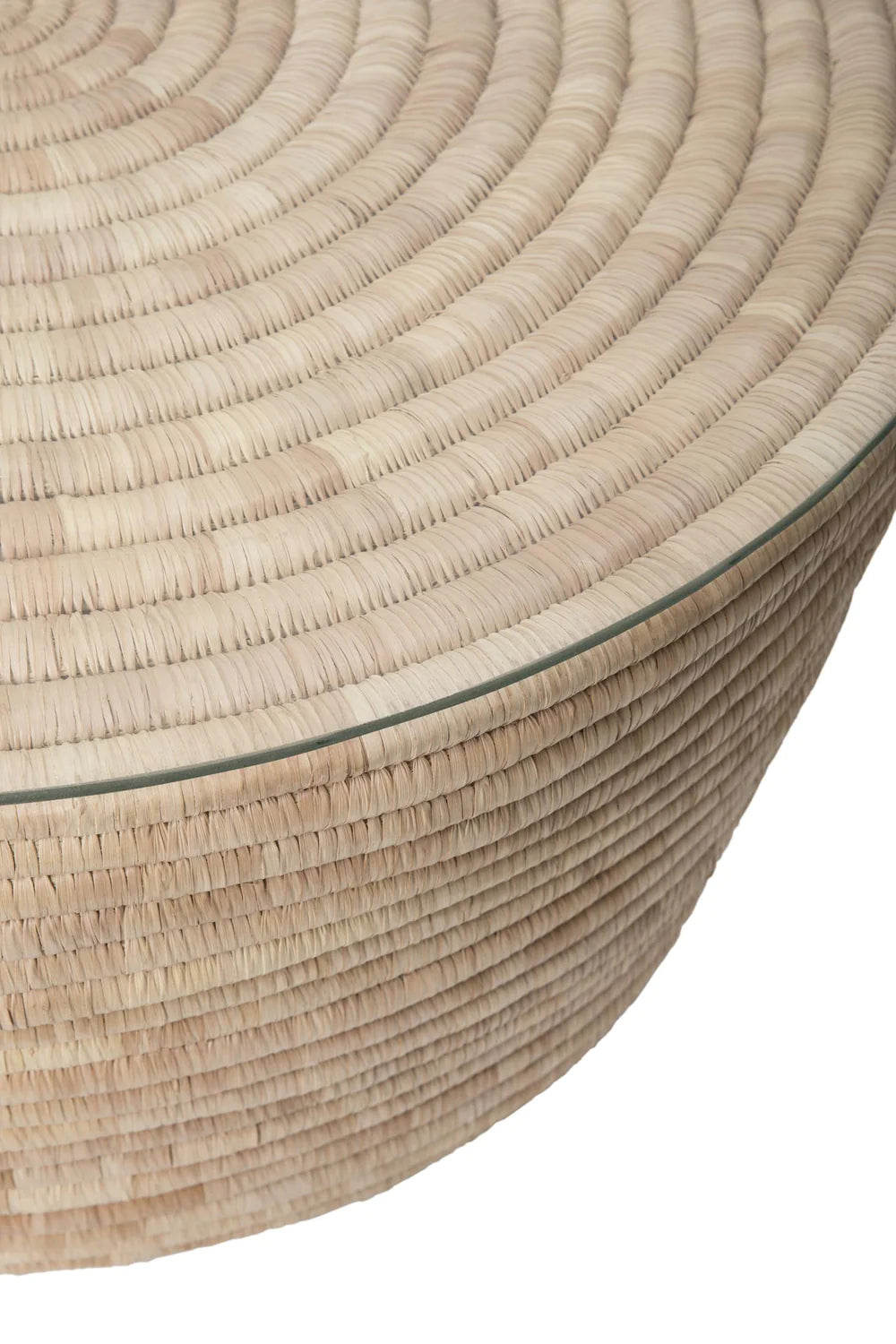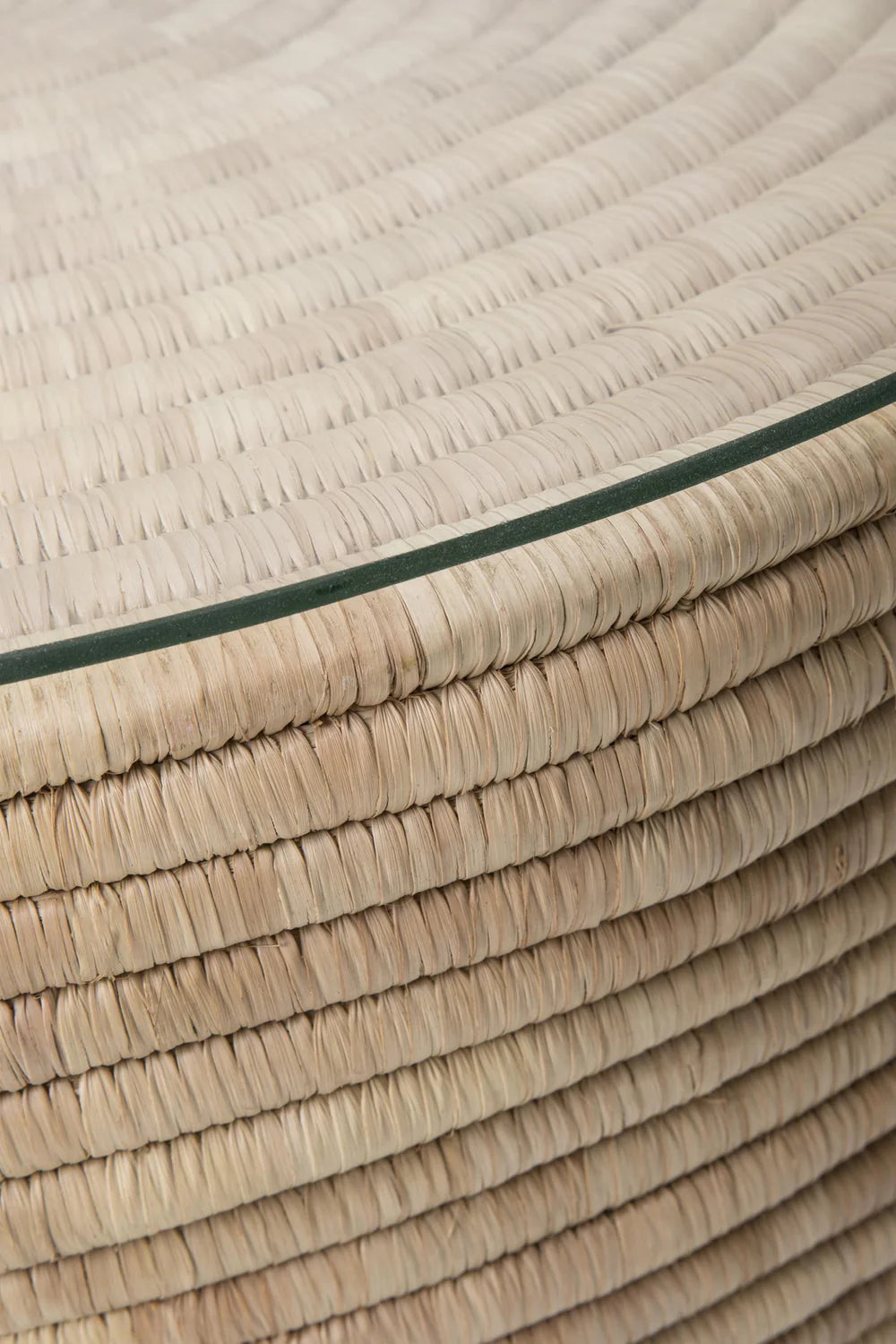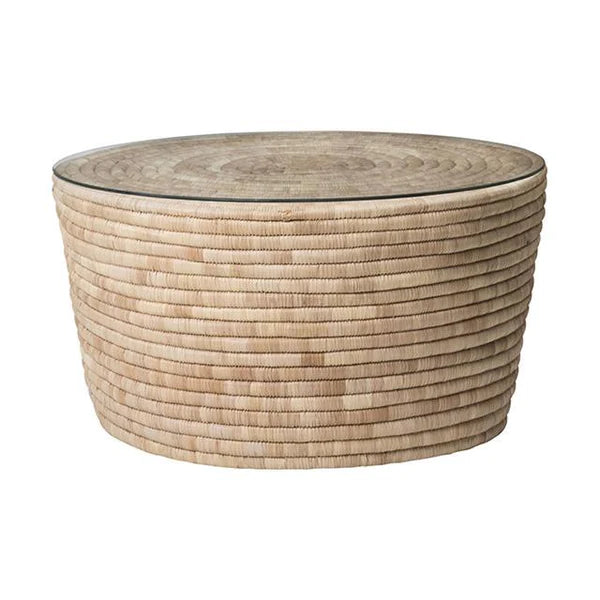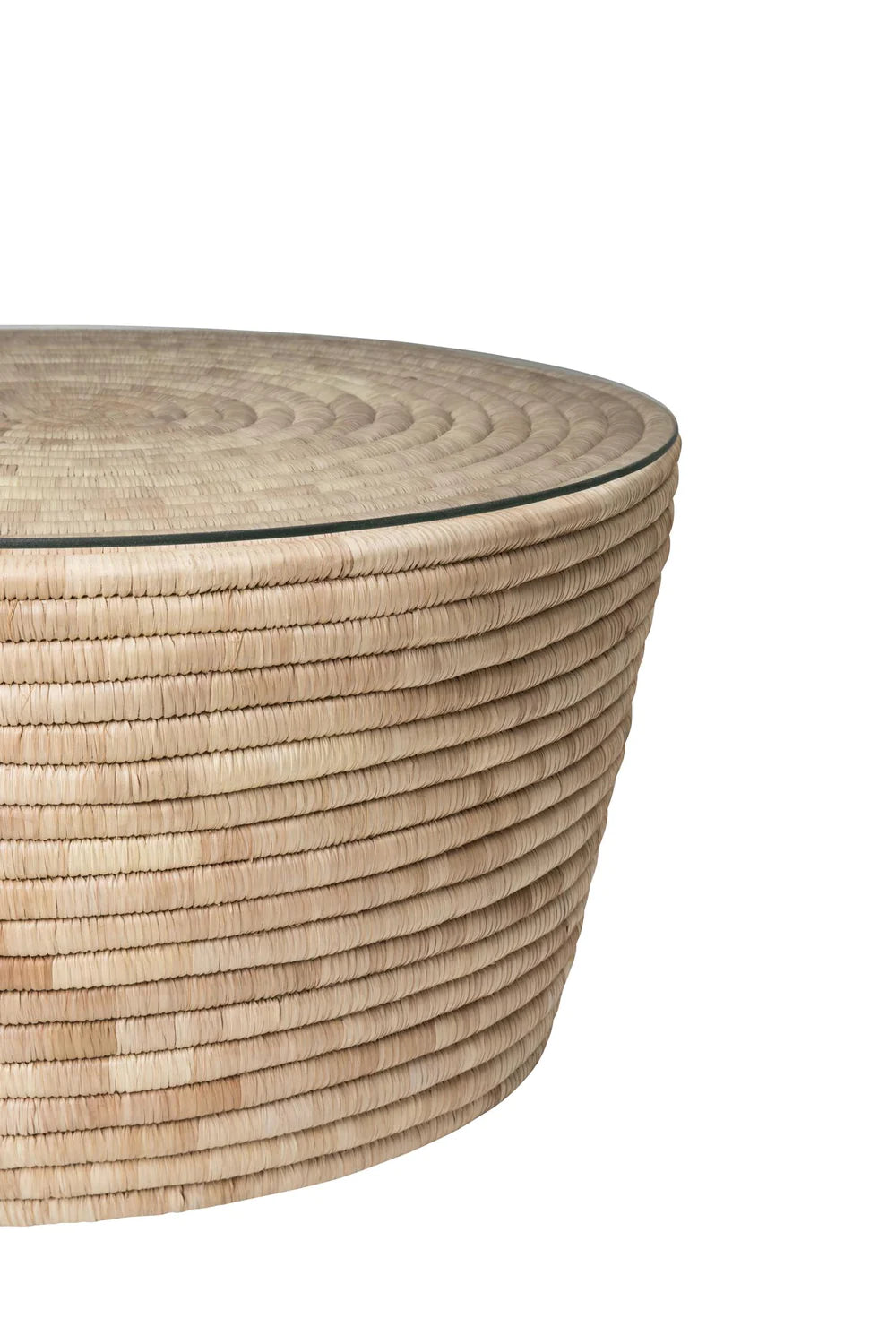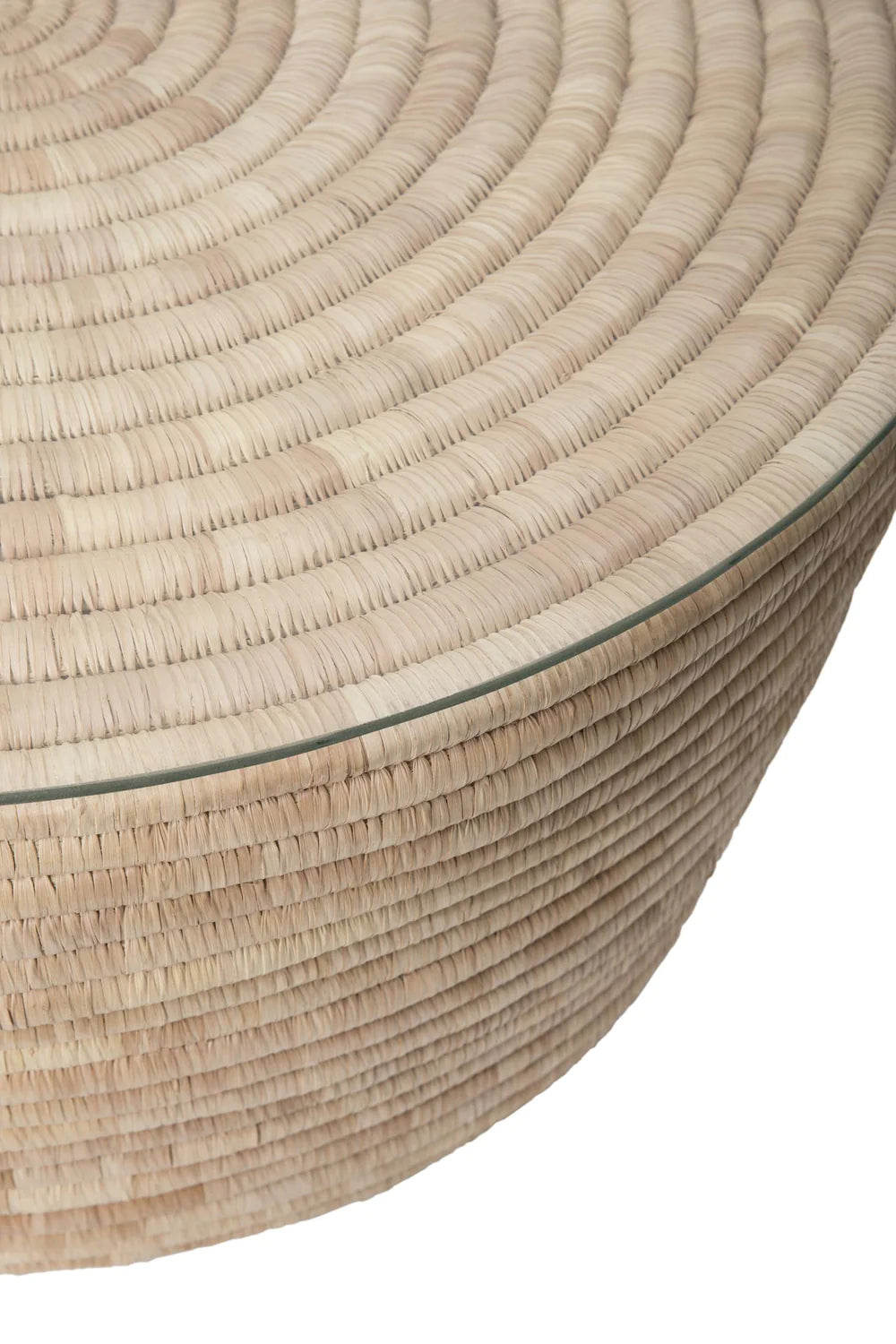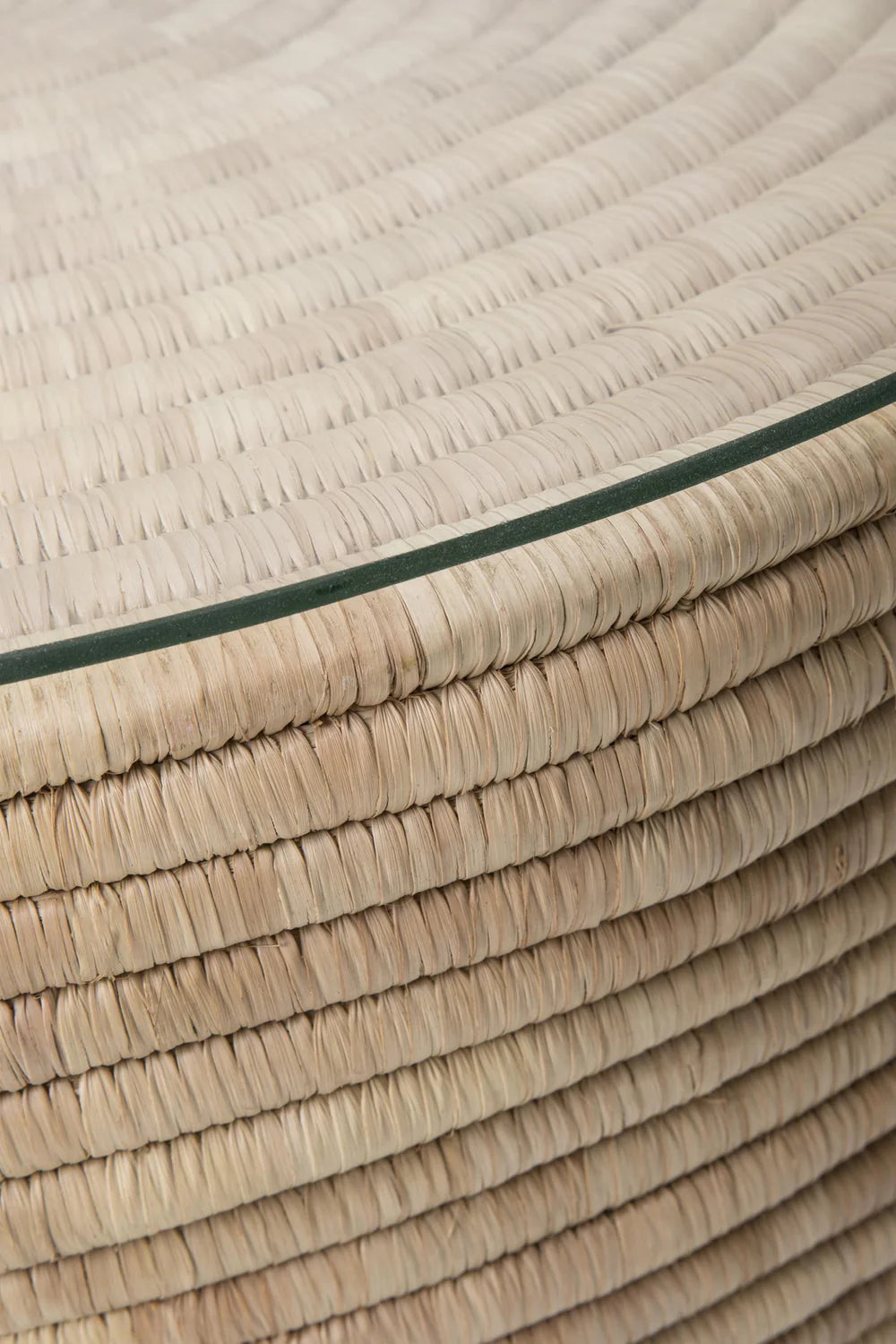 Ngala Trading Co
Malawian Palm Coffee Table Natural
DIMENSIONS
MATERIAL
FINISH
These side tables, handcrafted in Malawi using traditional weaving techniques and sustainable materials, make for an exceptional addition to your home. Here's a detailed overview of this pair of Ilala Palm side tables:
Handmade in Malawi: Crafted by skilled artisans in Malawi, these side tables are a testament to traditional craftsmanship and artistry. The use of traditional weaving techniques ensures that each piece is unique and reflects the cultural heritage of the region.

Material: These tables are made from Ilala Palm, a locally sourced material that is obtained sustainably from palm trees in the coastal regions of Lake Malawi. The sustainable harvesting of palm leaves supports the environment and ensures responsible use of resources.

Complete Resource Utilization: Every part of the palm fronds, from the tip to the stem, is thoughtfully used in the crafting of these tables. This comprehensive utilization of the palm leaves exemplifies a sustainable and eco-friendly approach to production.

Glass Top: The inclusion of a glass top provides a flat and stable surface for everyday use. This ensures that the tables are not only beautiful but also functional.

Dimensions: The pair of side tables has approximate dimensions of 29.5 inches in diameter and 23.5 inches in diameter, with a height of 15 inches.

Color: The tables are presented in a natural color, which complements a wide range of interior design styles and color schemes.

Origin: These tables are proudly made in Malawi, celebrating the rich artistic traditions and craftsmanship of the region.

Care: To maintain these tables, it's important to keep them dry to avoid any misshaping. In the event of minor stains, gently blot with lukewarm water and a soft cloth to clean them.

Natural Variations: Due to the nature of production methods and the use of natural materials, each product may vary slightly in both dimensions and coloring. These natural variations are considered an enhancement to the authenticity of each item, showcasing the uniqueness and character of the tables.

Oversize Shipping: Please note that this item incurs additional oversize shipping charges. It is advisable to contact the seller for shipping options and to obtain a shipping quote.
These Ilala Palm side tables are a fusion of craftsmanship, sustainability, and artistry. They serve both functional and aesthetic purposes in your living space. The glass tops provide a level surface for everyday use, making them practical additions to your home. Their unique and eco-friendly construction, along with their natural variations, adds character and authenticity to your decor. By purchasing these tables, you support local artisans in Malawi and embrace a sustainable and environmentally responsible choice for your home furnishings.