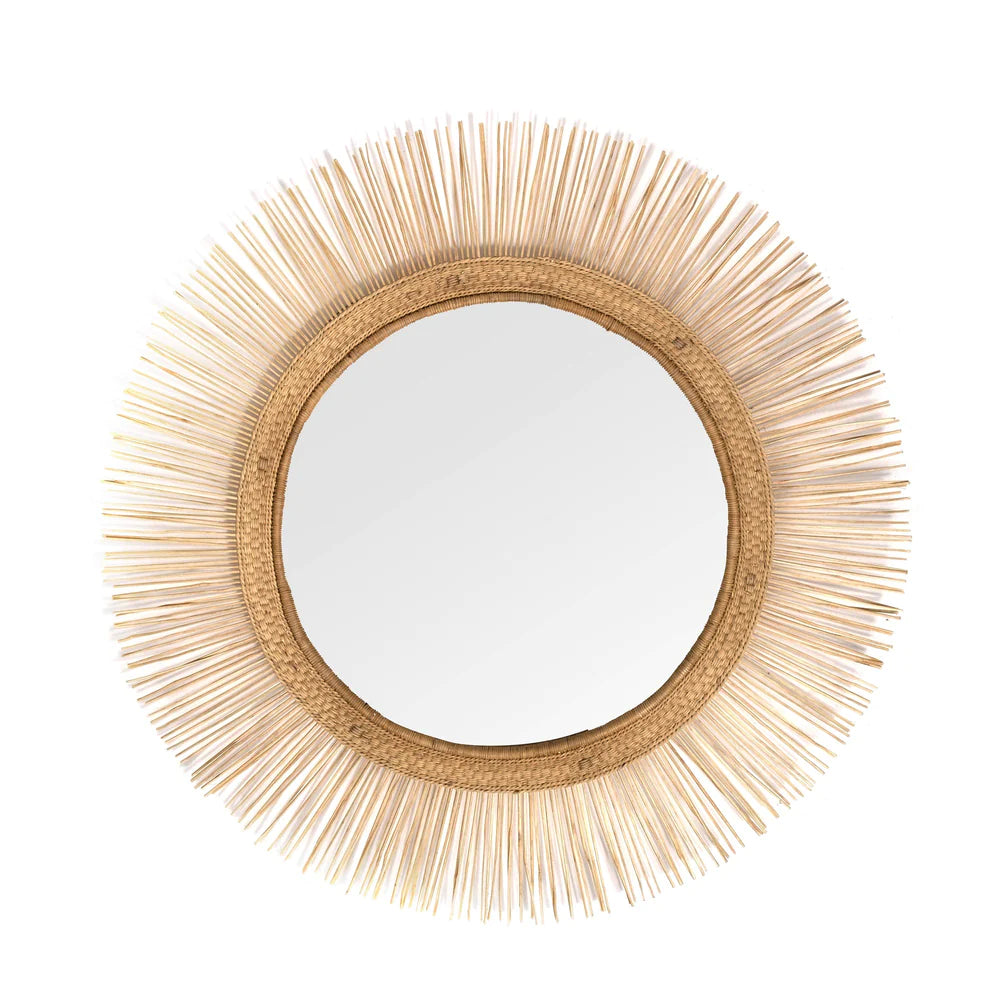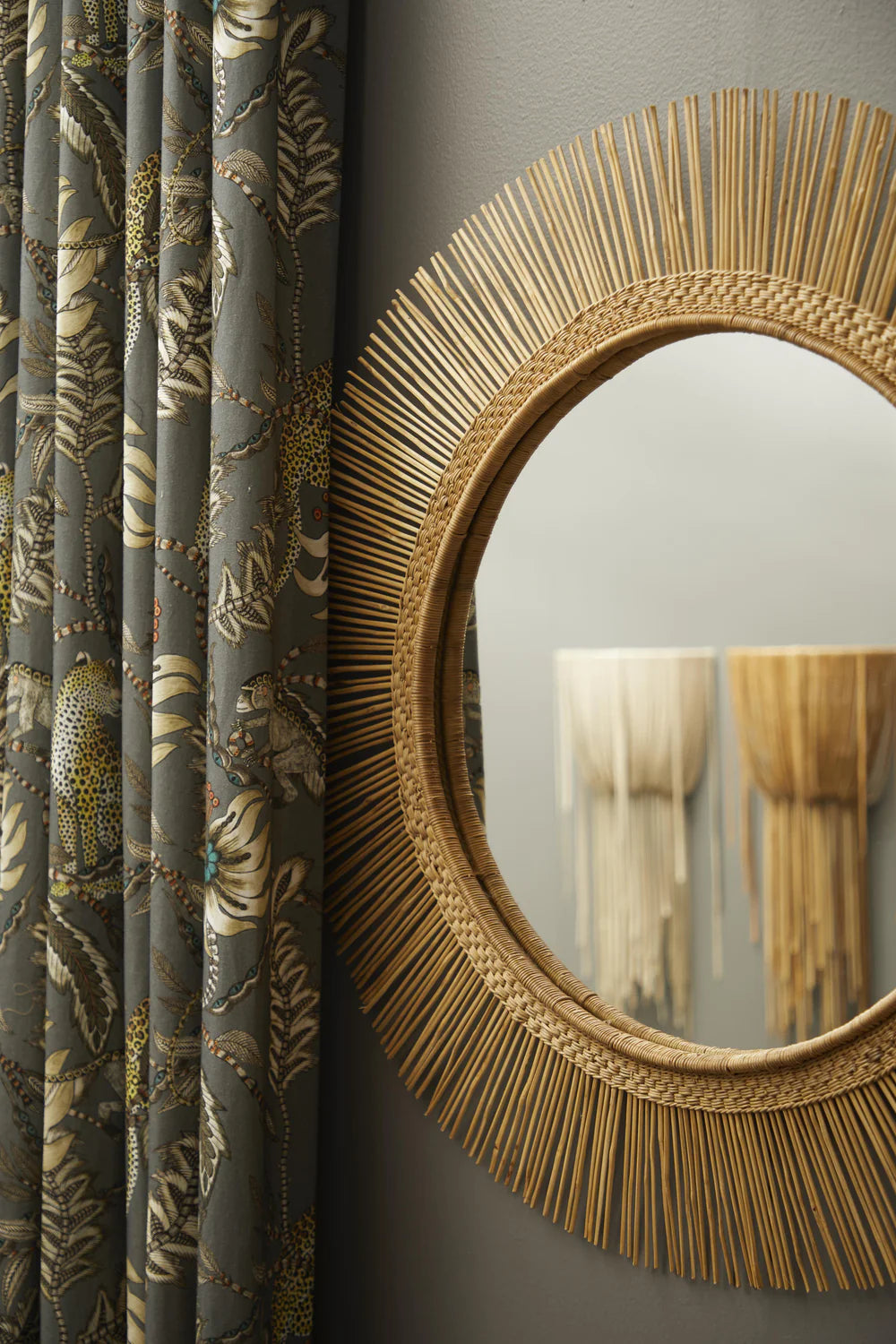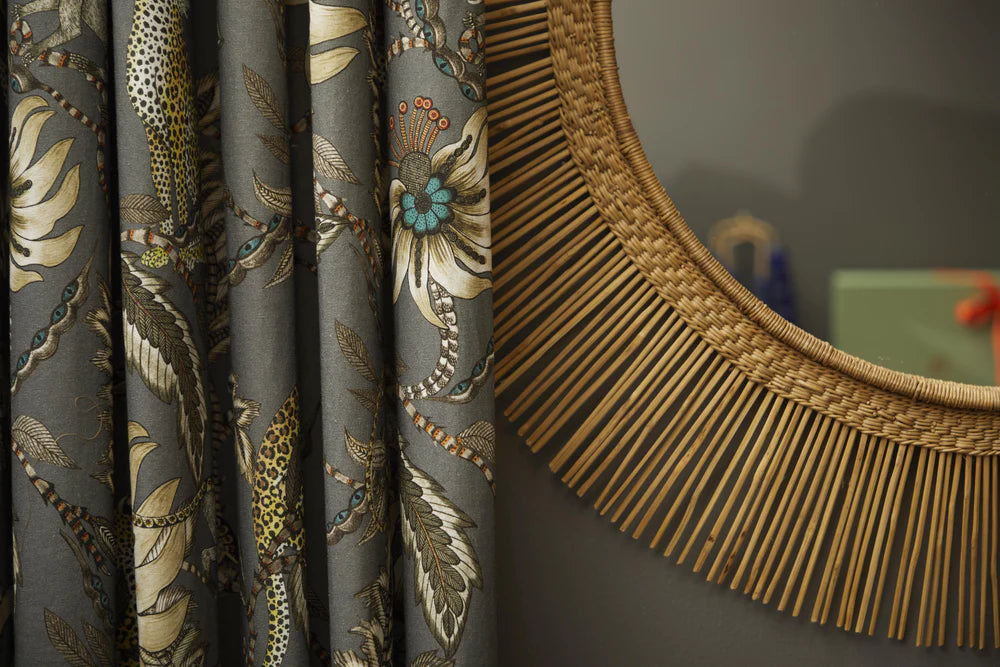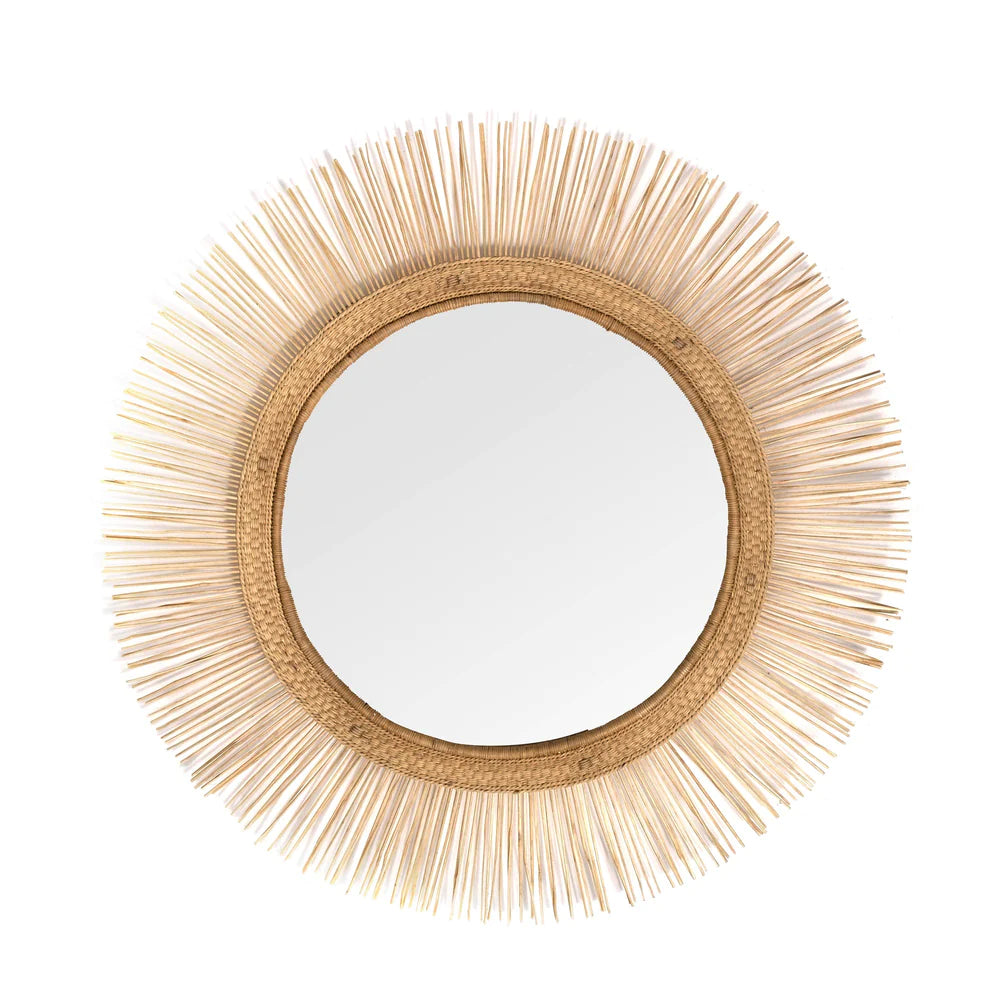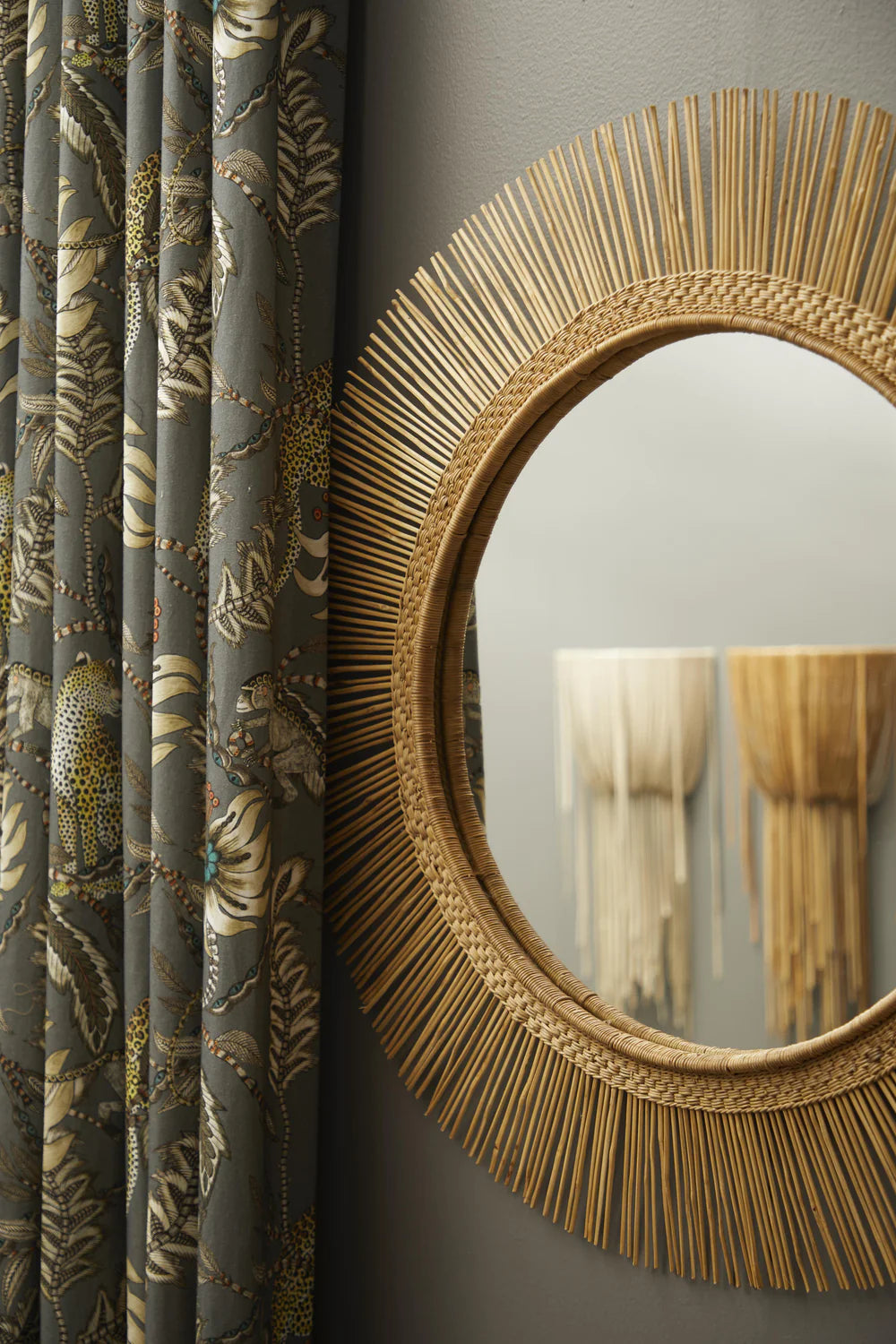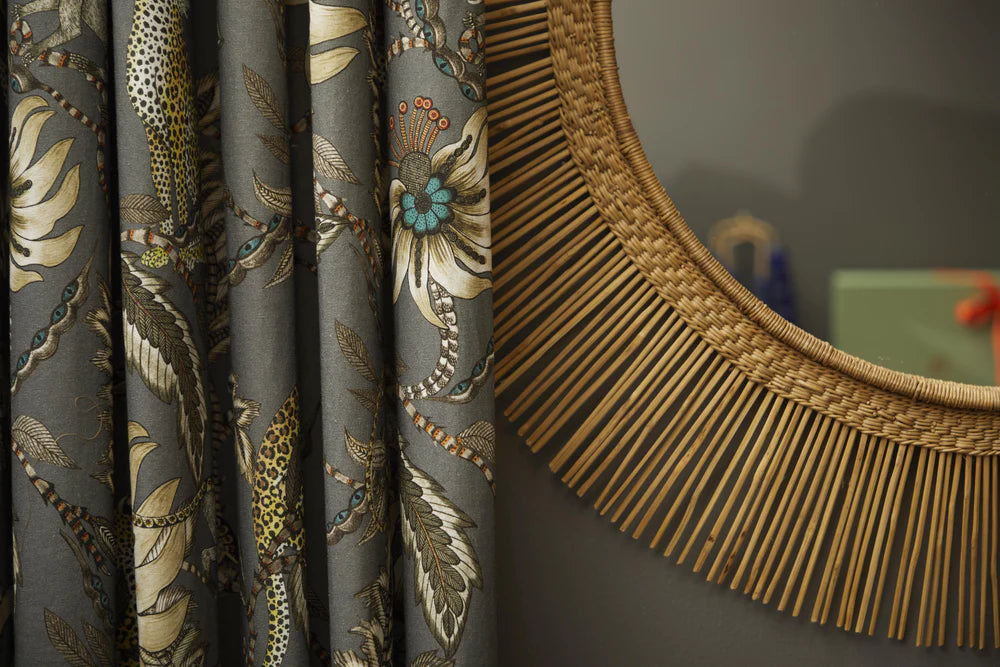 Ngala Trading Co
Malawi Sunburst Rattan Mirror Natural
DIMENSIONS
MATERIAL
FINISH
Discover the timeless beauty of our Rattan Sunburst Mirror, meticulously handcrafted in the heart of Malawi. This organic interpretation of the classic sunburst design offers a striking blend of texture and warmth, making it a captivating addition to your decor. Here are the key details:
Description:
This organic interpretation of the classic sunburst mirror features a frame crafted from rattan spokes that radiate gracefully from a woven base, adding a touch of nature's charm to your space.
Dimensions:
Mirror Diameter: Approximately 23 inches.
Total Diameter: Approximately 38 inches.
Materials:
Meticulously crafted from Rattan and Mirror, seamlessly combining natural elements for an exceptional aesthetic.
Origin:
Proudly made in Malawi, a land renowned for its skilled artisans and rich tradition of craftsmanship.
Unique Variations:
As a testament to the artistry and use of natural materials, each Rattan Sunburst Mirror is a unique creation. Expect slight variations in both dimensions and coloring, but rest assured, these nuances enhance the authenticity and individuality of each piece.
Elevate your interior with this stunning Rattan Sunburst Mirror, a masterpiece that not only reflects your image but also exudes the rustic elegance of Malawi's artisanal traditions. Whether adorning an entryway, a hallway, or any other space in your home, it's the perfect way to infuse character and a touch of the natural world into your decor. Embrace the uniqueness of each mirror, knowing that you own a one-of-a-kind work of art.