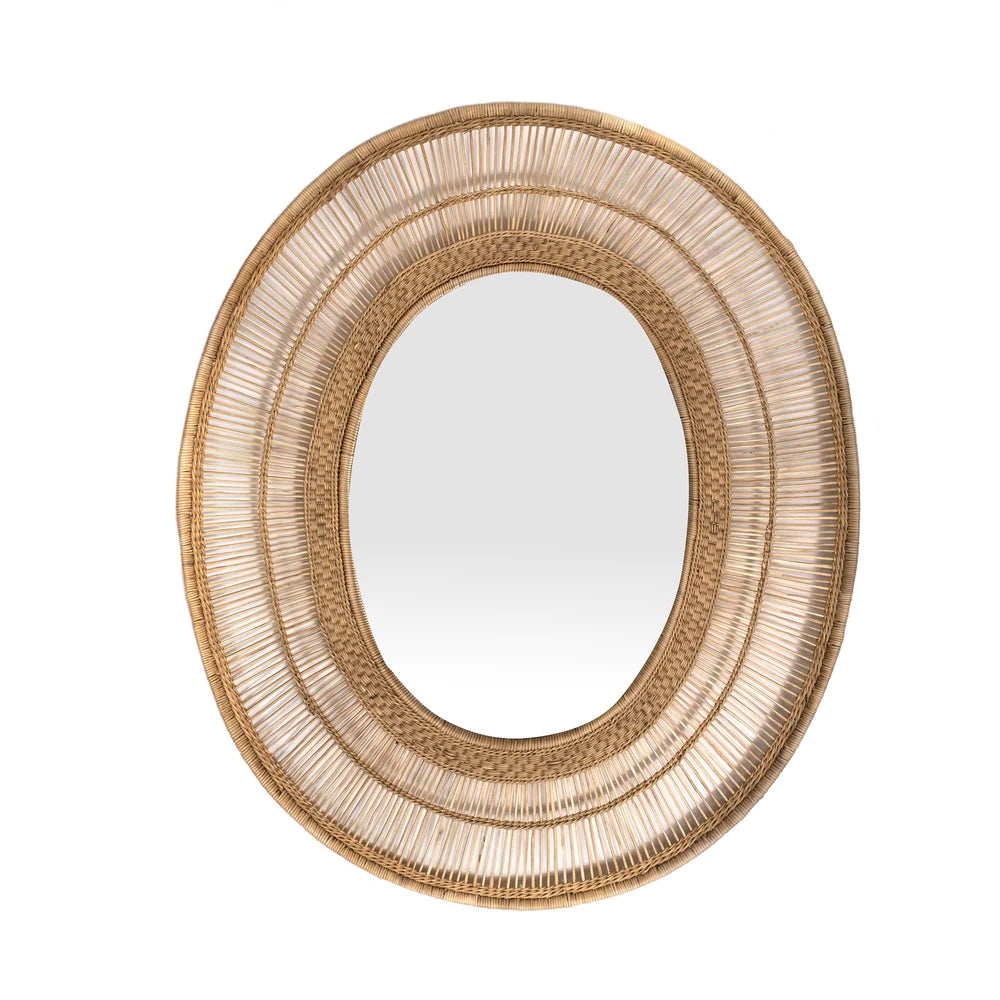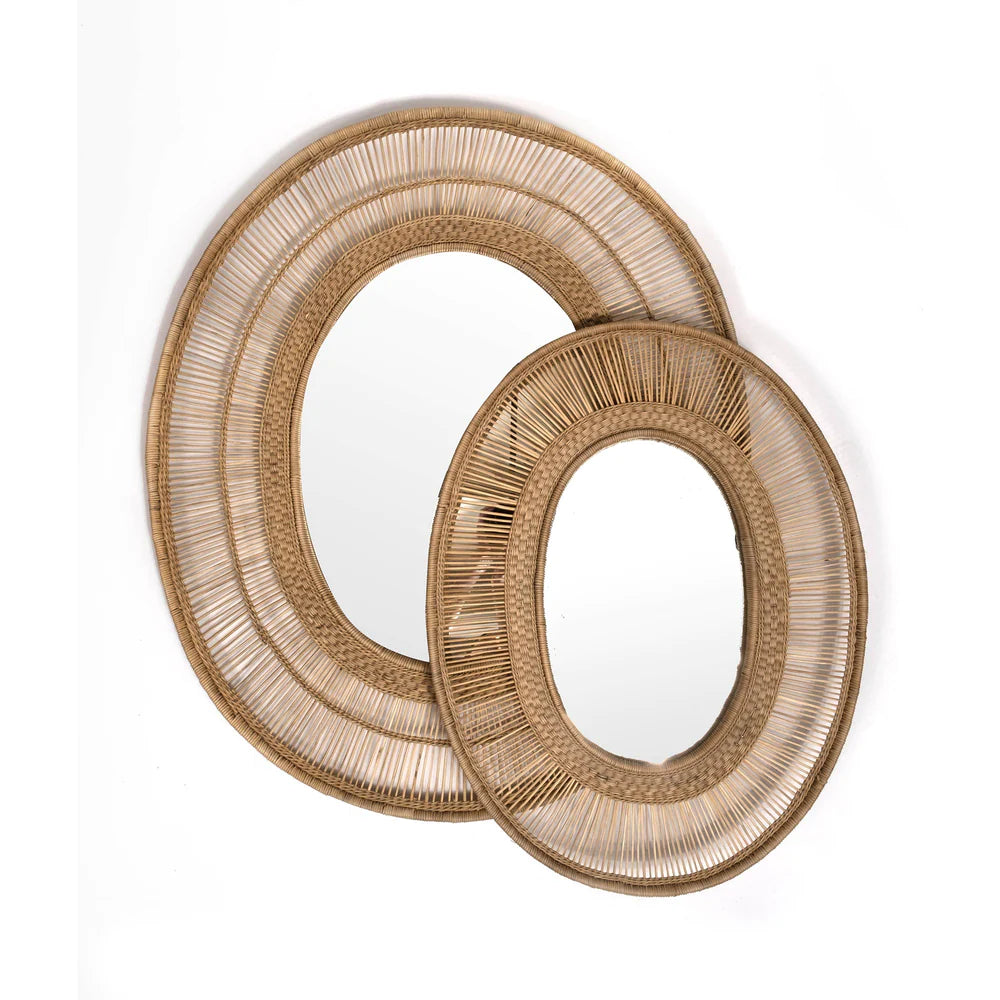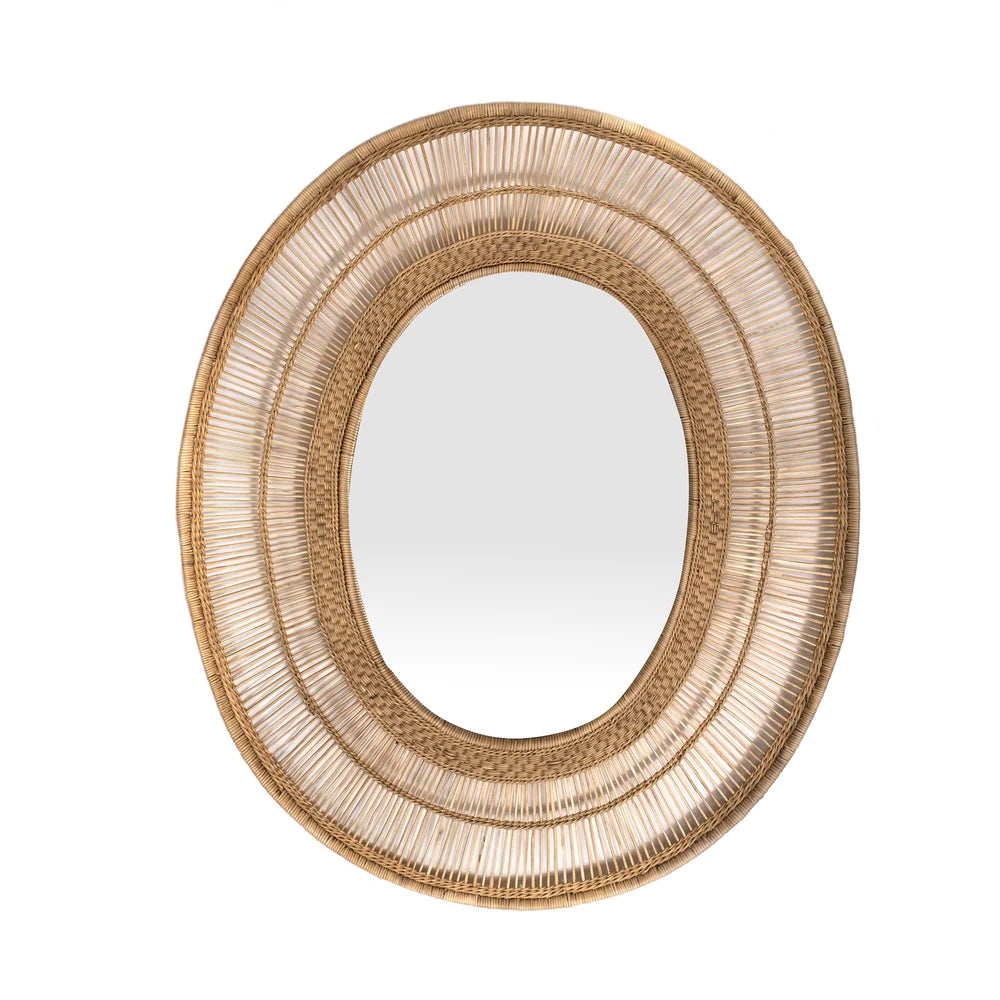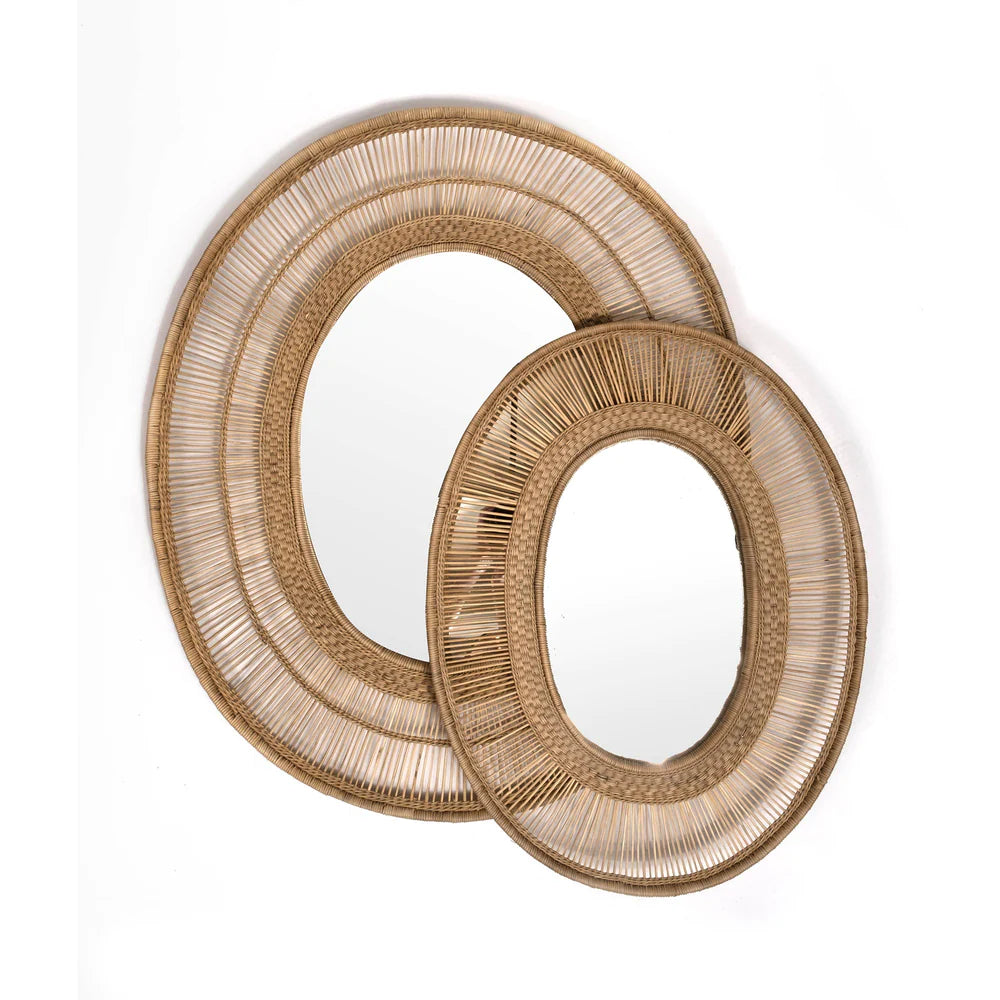 Ngala Trading Co
Malawi Rattan Mirror Natural Large
DIMENSIONS
MATERIAL
FINISH
These rattan mirrors from Malawi are not just functional but also carry cultural significance and exhibit expert craftsmanship. Here's a detailed description of these mirrors:

Dimensions: The approximate overall dimensions of these mirrors are 31.5 inches in width and 38.5 inches in height. The reflection area, where you can view yourself, measures 15.5 inches in width and 23.5 inches in height. These dimensions provide a clear reflection area while also offering an attractive frame.

Material: These mirrors are made of rattan, a natural material known for its strength and flexibility. The use of rattan adds a unique texture and visual appeal to the mirrors. Rattan is derived from palm plants and is widely used in furniture and crafts.

Origin: These mirrors are crafted in Malawi, a country in southeastern Africa. Malawi has a rich tradition of weaving and craftsmanship, and these mirrors are a testament to the skills and traditions passed down through generations.

Natural Variations: Like many handcrafted products made from natural materials, these mirrors may exhibit slight variations in both dimensions and coloring. These variations are embraced as they contribute to the authenticity and individuality of each mirror, reflecting the handcrafting process and the unique qualities of the materials used.

These rattan mirrors not only serve a functional purpose but also serve as decorative pieces with cultural and artisanal significance. The woven rattan frame adds a touch of organic and traditional craftsmanship to your living space, and the natural variations make each mirror a one-of-a-kind work of art. Additionally, owning these mirrors supports the livelihoods of artisans in Malawi and helps preserve their traditional weaving techniques.