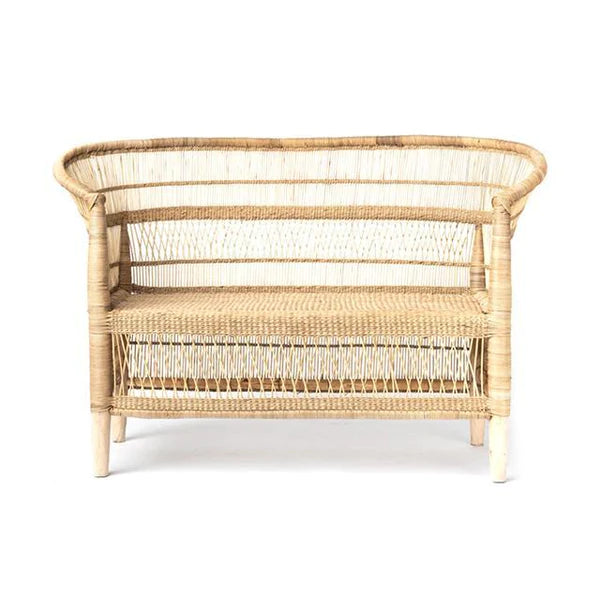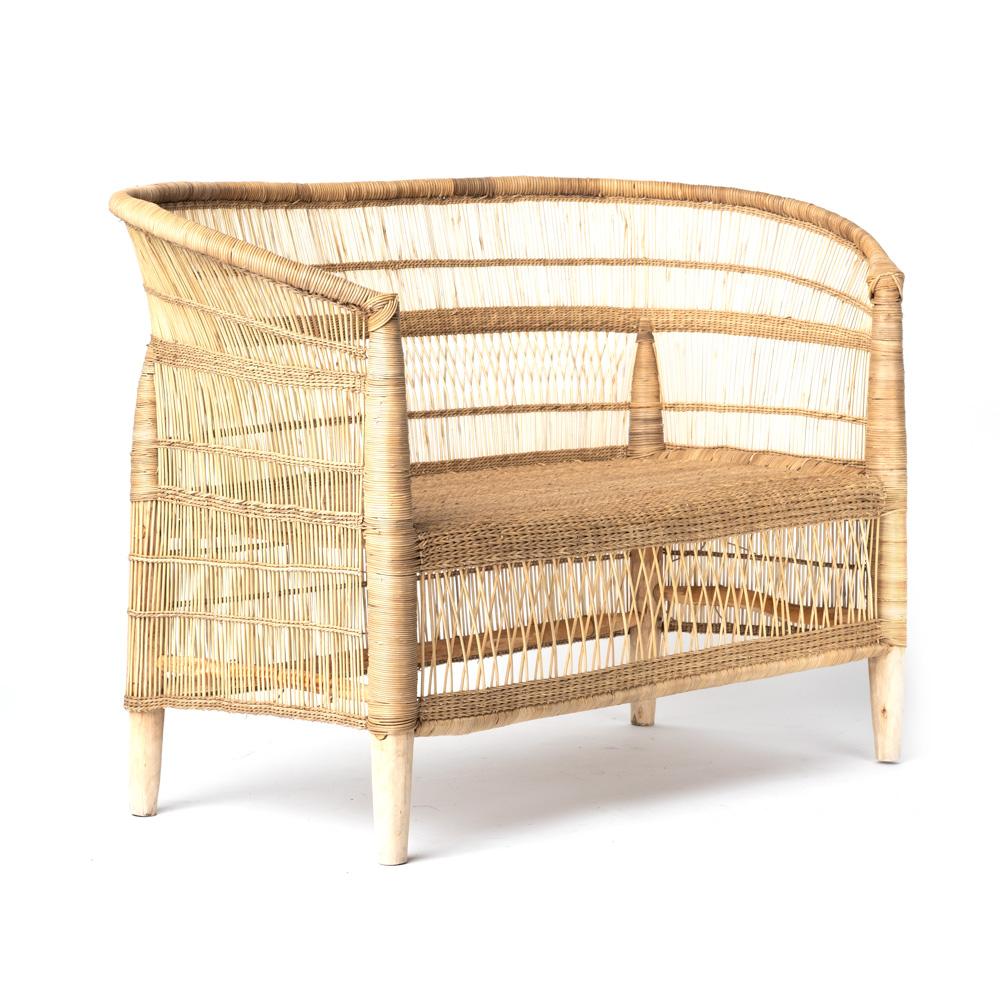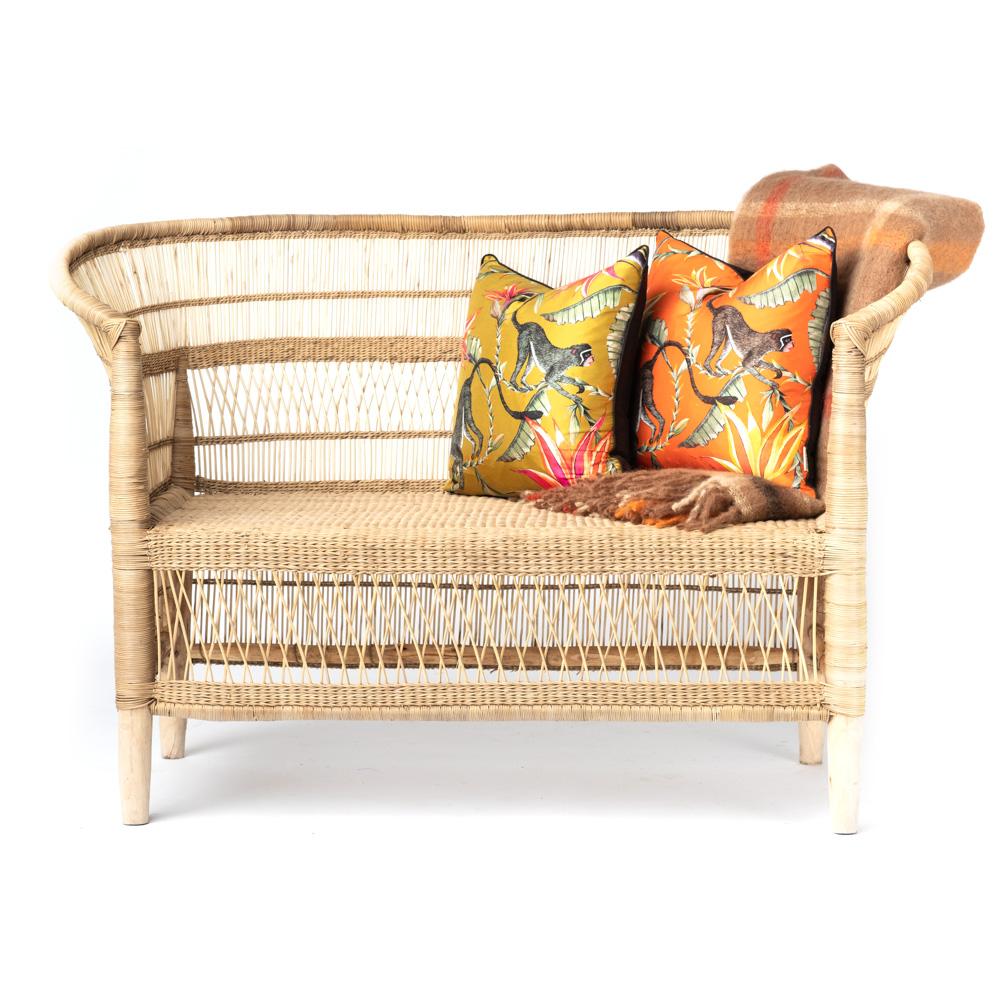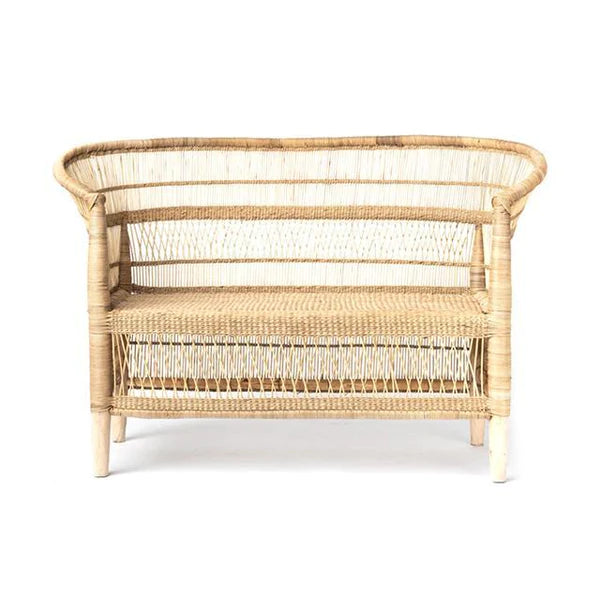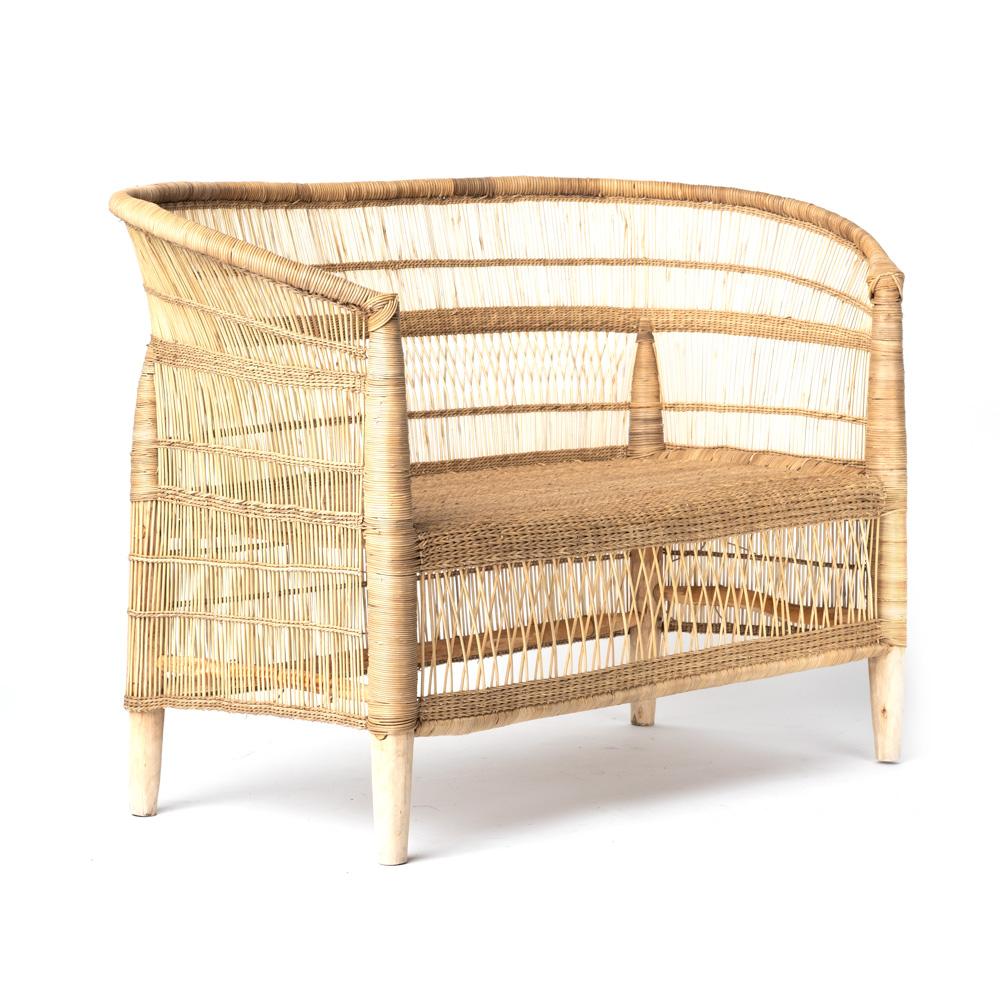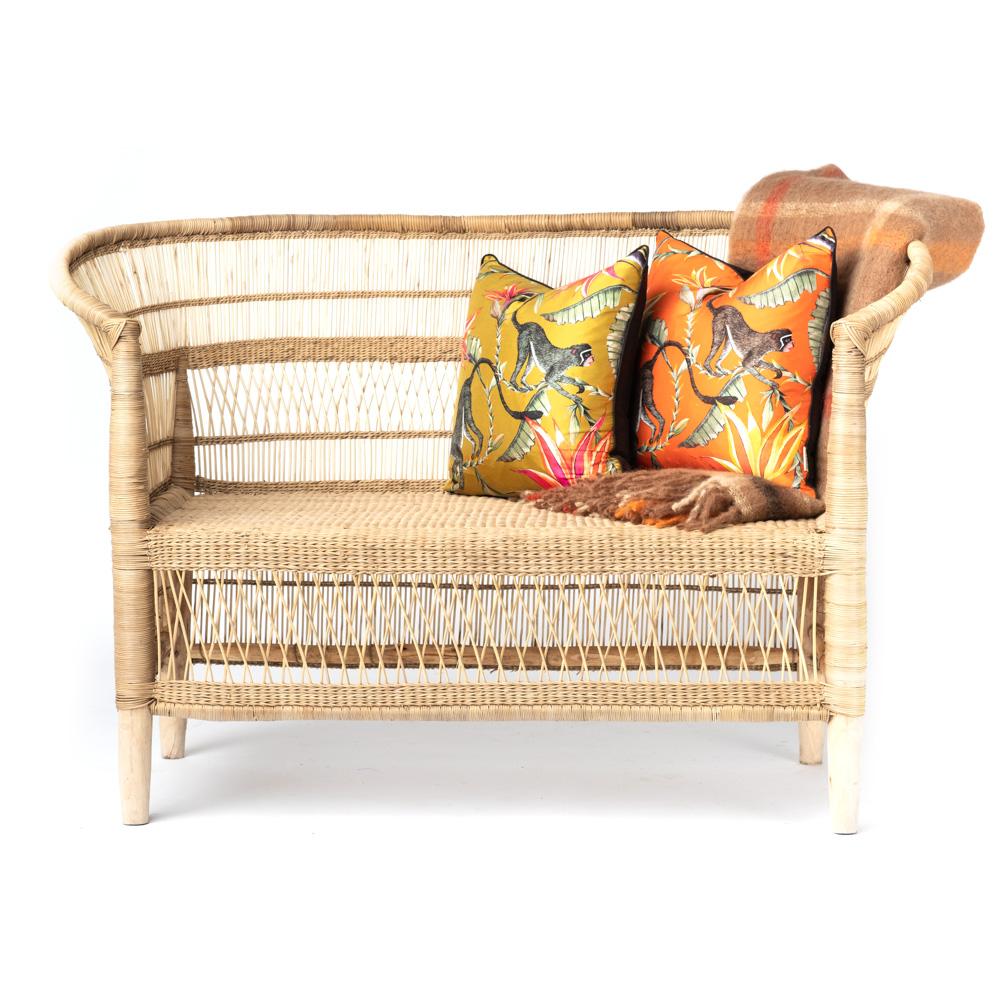 Ngala Trading Co
Malawi Loveseat Natural Chair
DIMENSIONS
MATERIAL
FINISH
These handcrafted Malawi chairs, made entirely by hand in rural Malawi, are the embodiment of exceptional weaving craftsmanship passed down through generations. Here's a detailed description of these unique chairs:
Artisanal Craftsmanship: These chairs are the result of dedicated craftsmanship, showcasing a tradition of weaving that has been nurtured and perfected over the course of generations. Every chair is meticulously handcrafted, reflecting the commitment and skill of the artisans.

Time-Intensive Creation: Crafting each of these chairs is a labor-intensive process that demands great attention to detail. It takes three to four days to create a single chair, underscoring the dedication to producing high-quality handcrafted furniture.

Rattan Construction: These chairs are constructed using rattan strips, which are skillfully woven into intricate patterns along the sides and seat. What distinguishes these chairs is the method of securing these rattan strips. Instead of using glue, artisans employ special knots to secure the strips, ensuring the chairs' durability while adding to their visual appeal.

Curved Barrel Back: To achieve the distinctive curved barrel back that characterizes these chairs, artisans temporarily insert spare parts from cars and bicycles into the structure. These parts serve as guides during the crafting process, allowing artisans to shape the chairs into their unique and eye-catching form.

Dimensions: The approximate dimensions of these chairs are 43 inches in width, 24 inches in depth, and 33 inches in height.

Natural Finish: These chairs are finished in a natural color, emphasizing the beauty of the rattan and highlighting the organic, handmade nature of the chairs.

Origin: These chairs are handmade in Malawi, making them a representation of the cultural heritage and artistic traditions of the region.

Care Instructions: These chairs are designed for indoor use. To maintain their condition, it's advisable to keep them indoors, away from exposure to outdoor elements.

Natural Variations: Given the traditional production methods and the use of natural materials, each chair may exhibit slight variations in both dimensions and coloring. These natural differences contribute to the authenticity and uniqueness of each chair, reflecting the artistry and craftsmanship of the makers.
These Malawi chairs are more than just pieces of furniture; they are testaments to the artistry, tradition, and culture of the Malawian artisans who create them. The intricate rattan weaving, traditional knotting technique, and the distinctive curved barrel back make them visually striking additions to any living space. Owning these chairs not only adds a touch of unique and beautiful craftsmanship to your home but also supports the preservation of a rich weaving tradition and the livelihoods of artisans in Malawi.