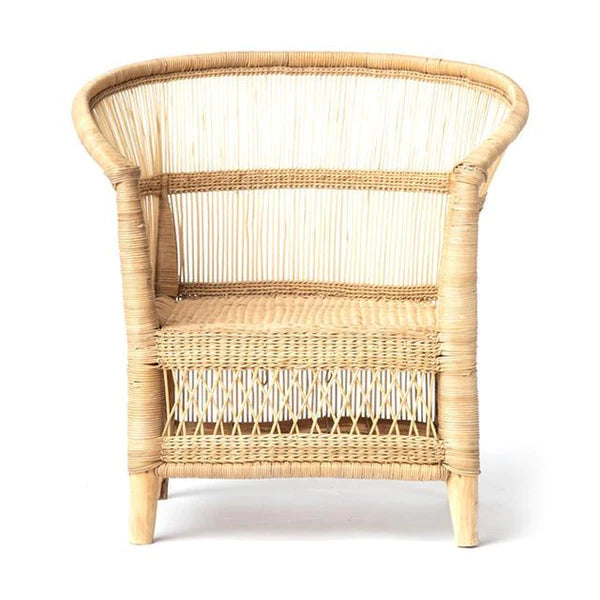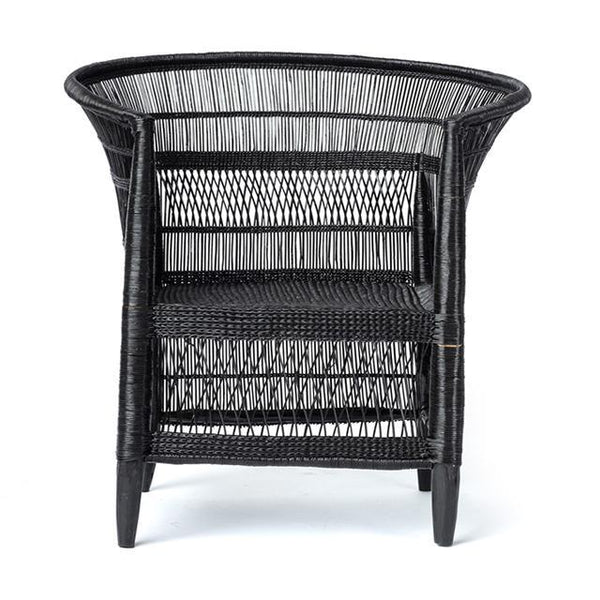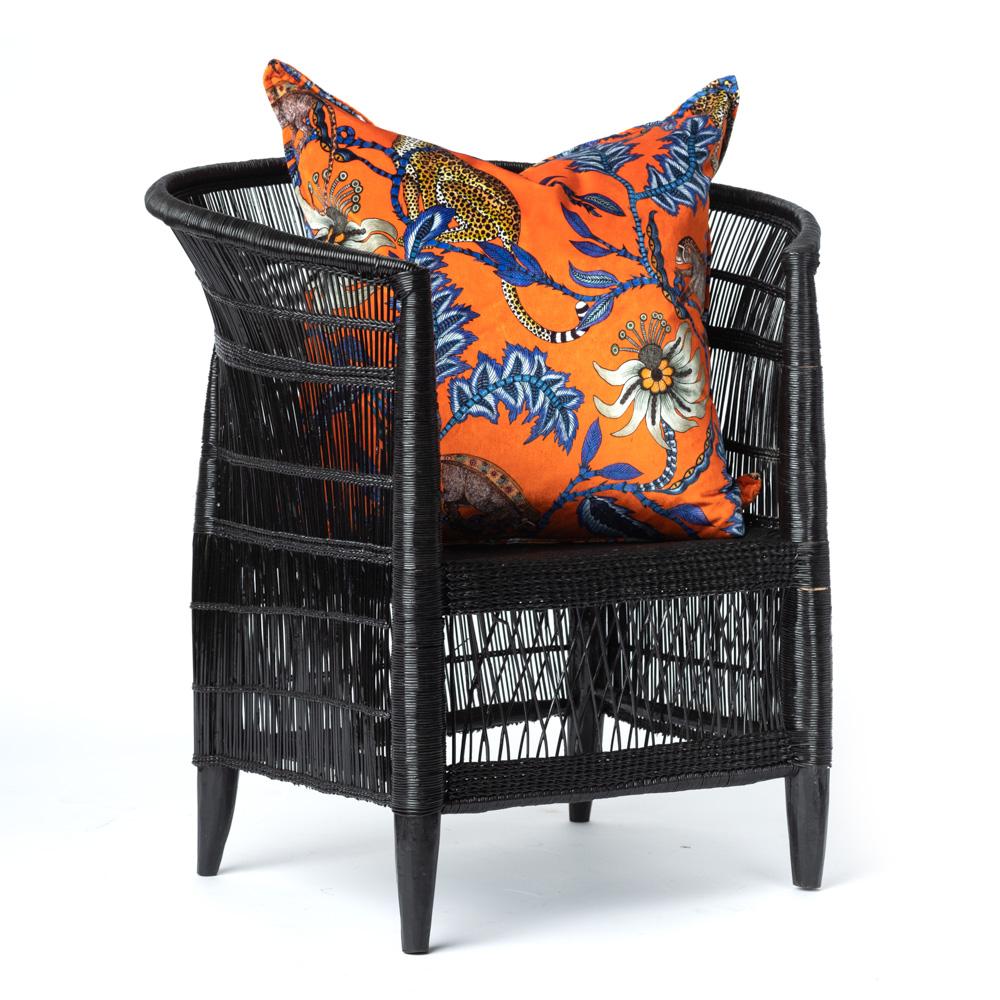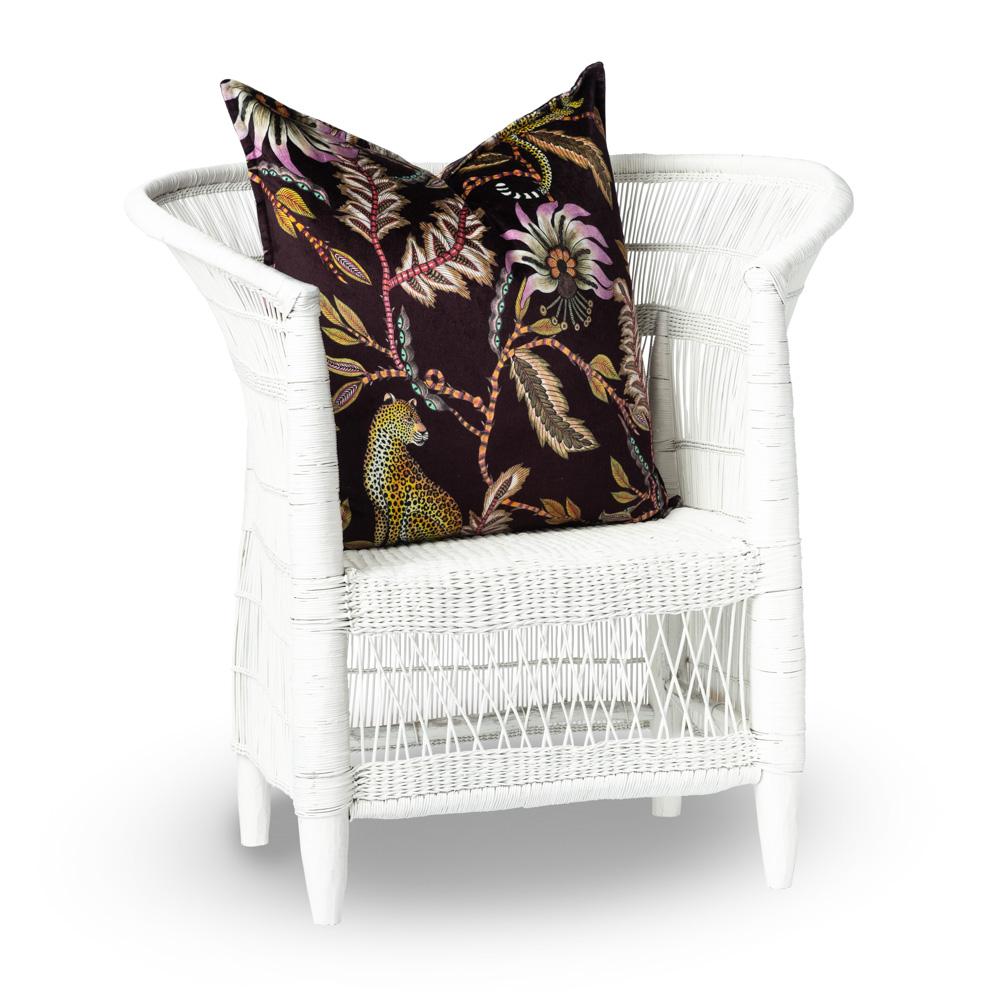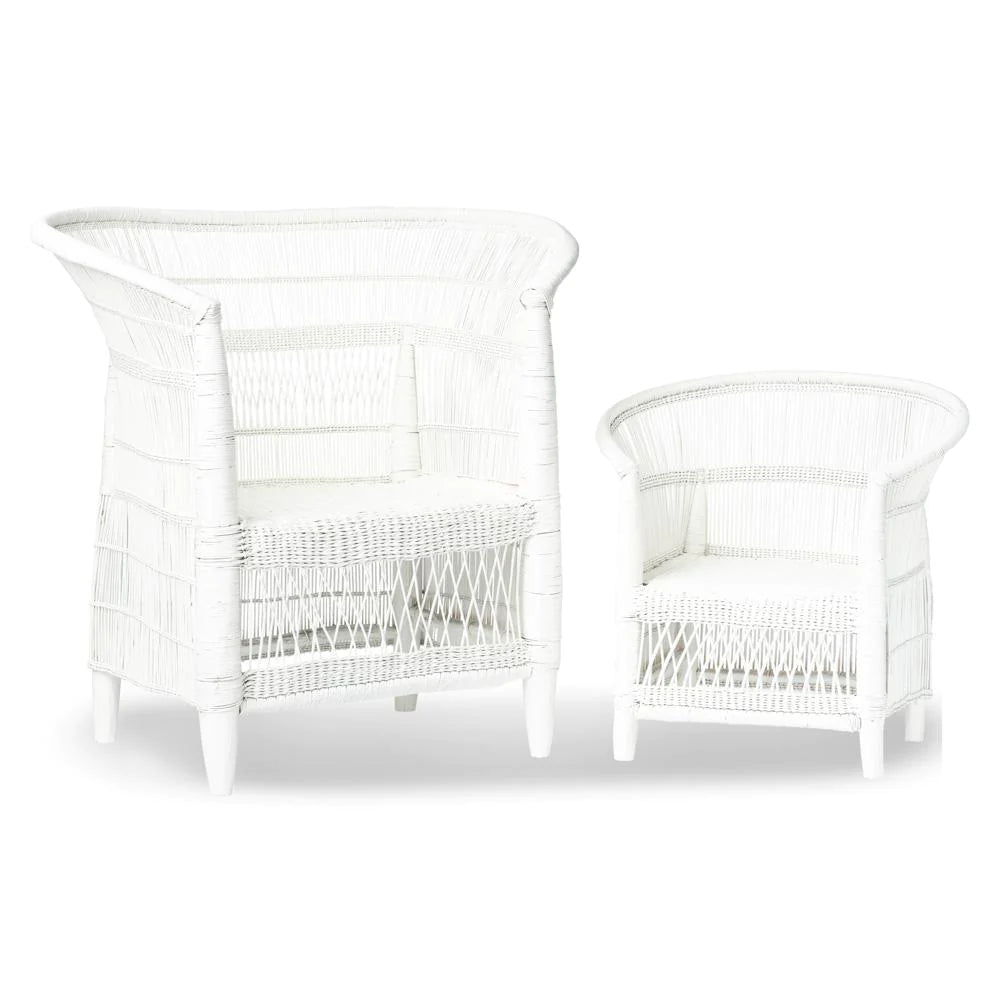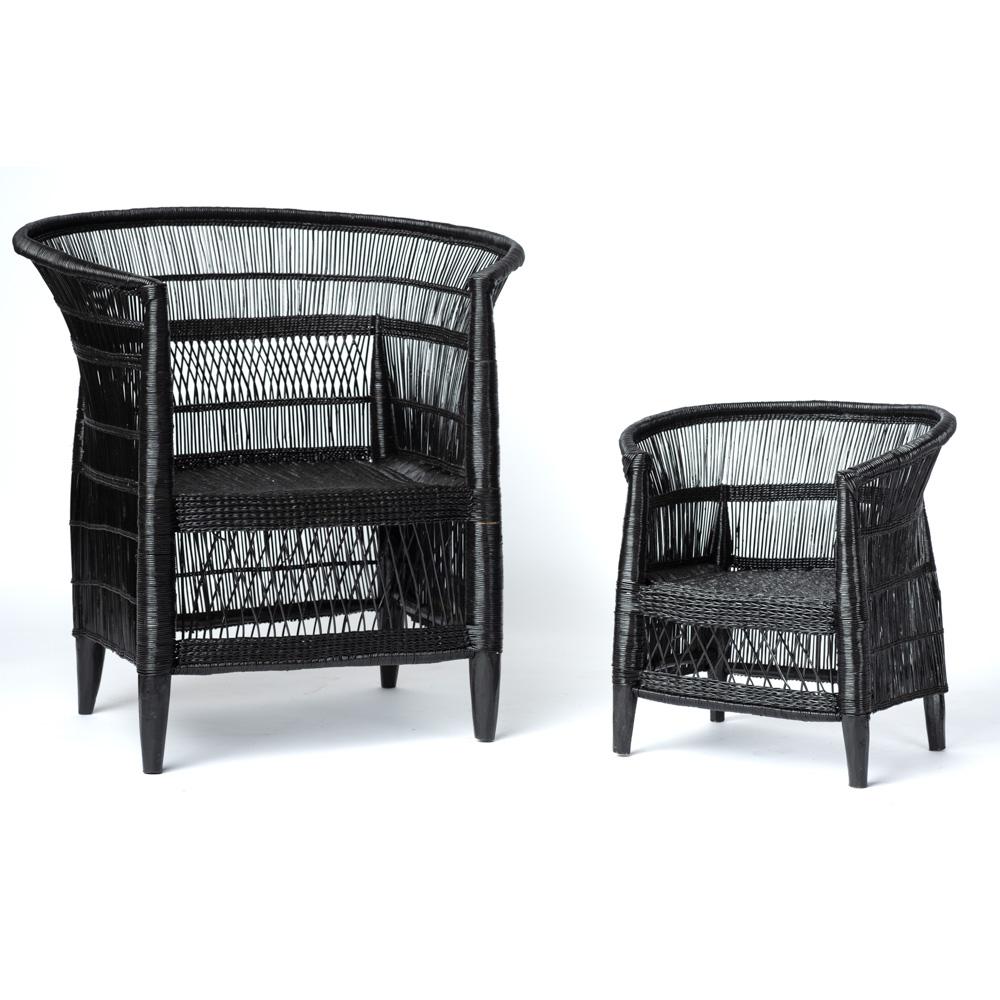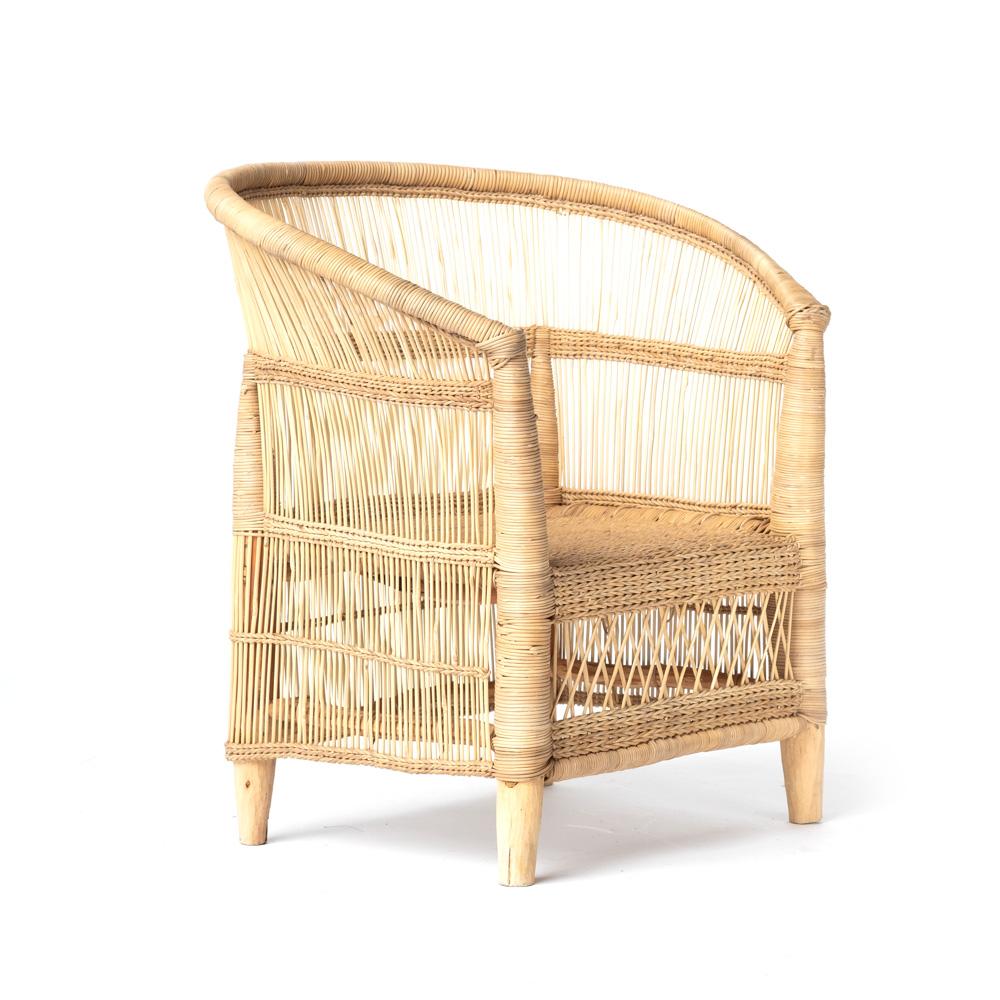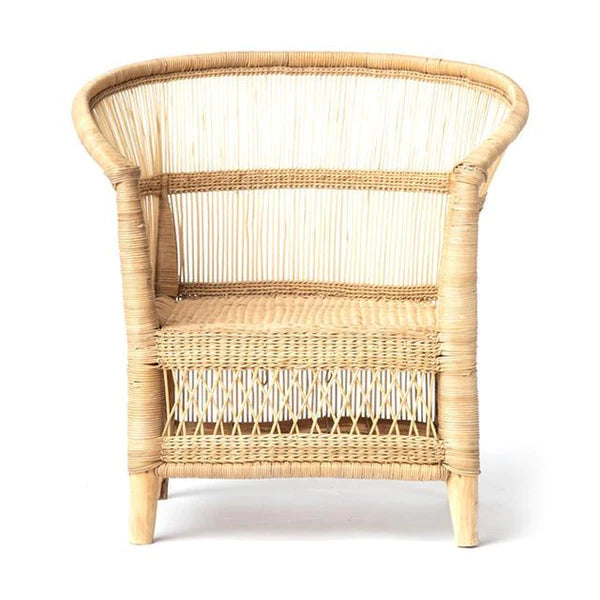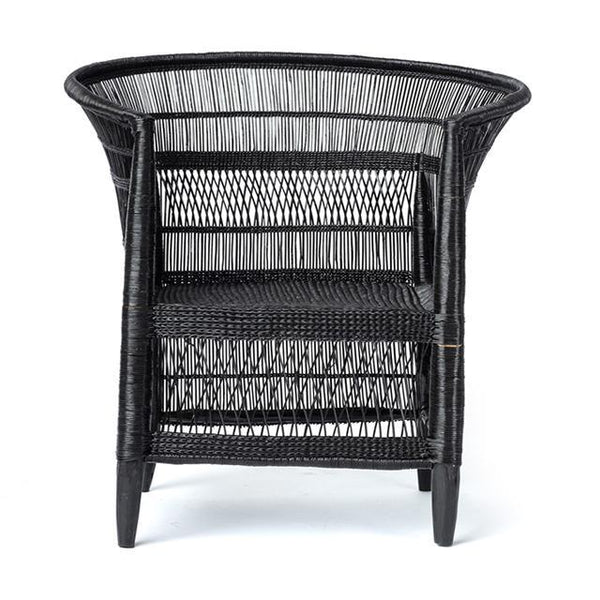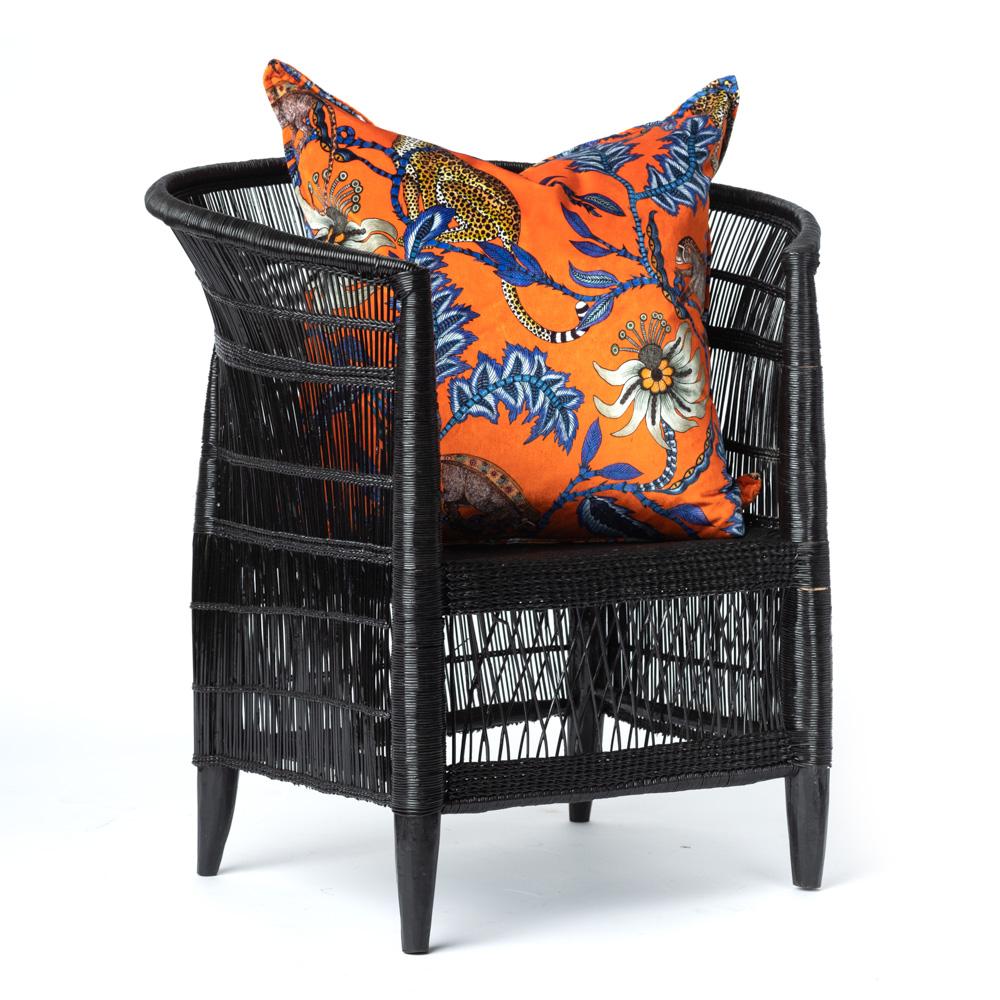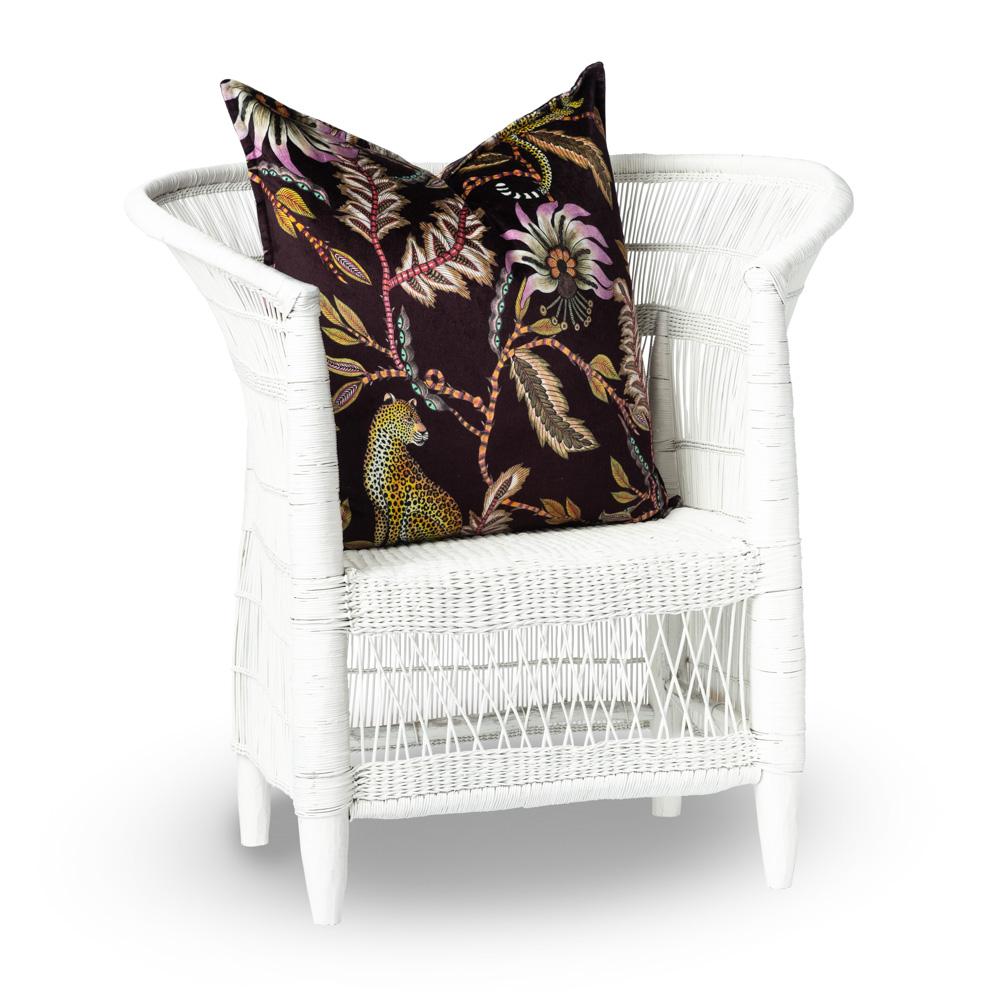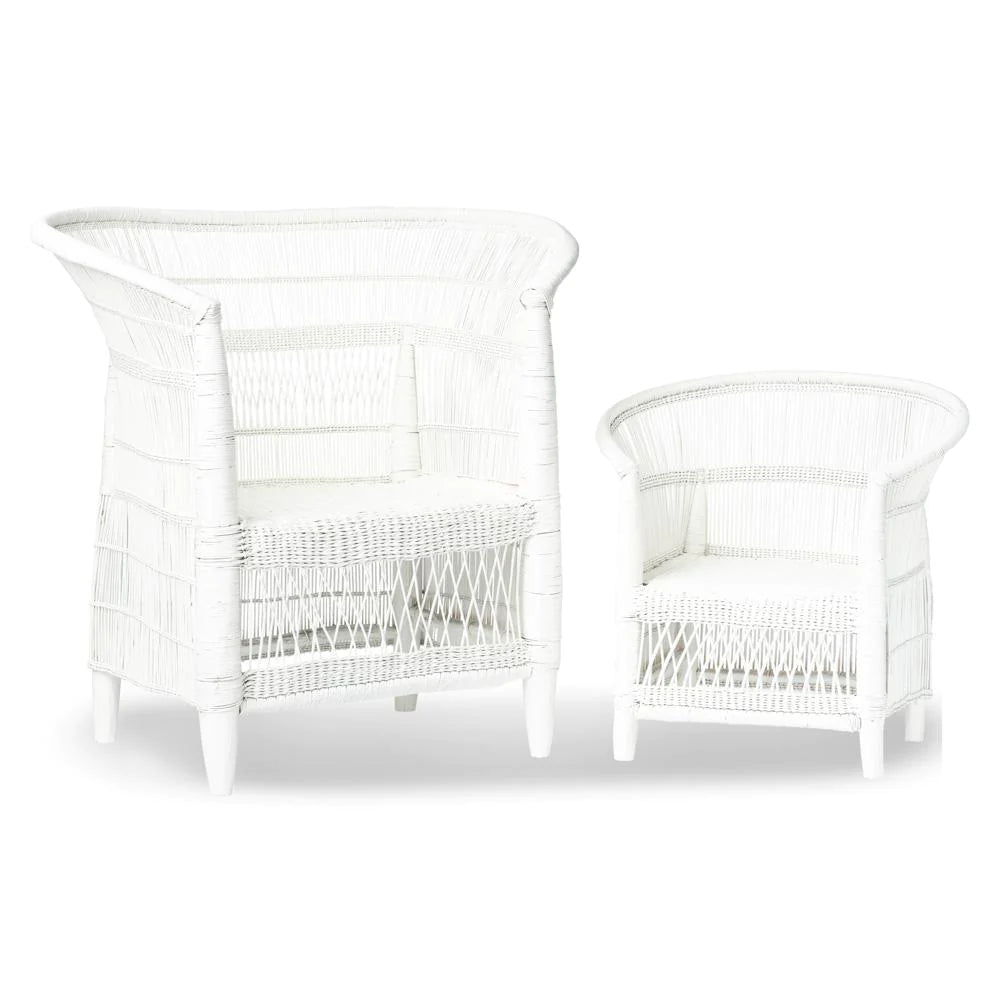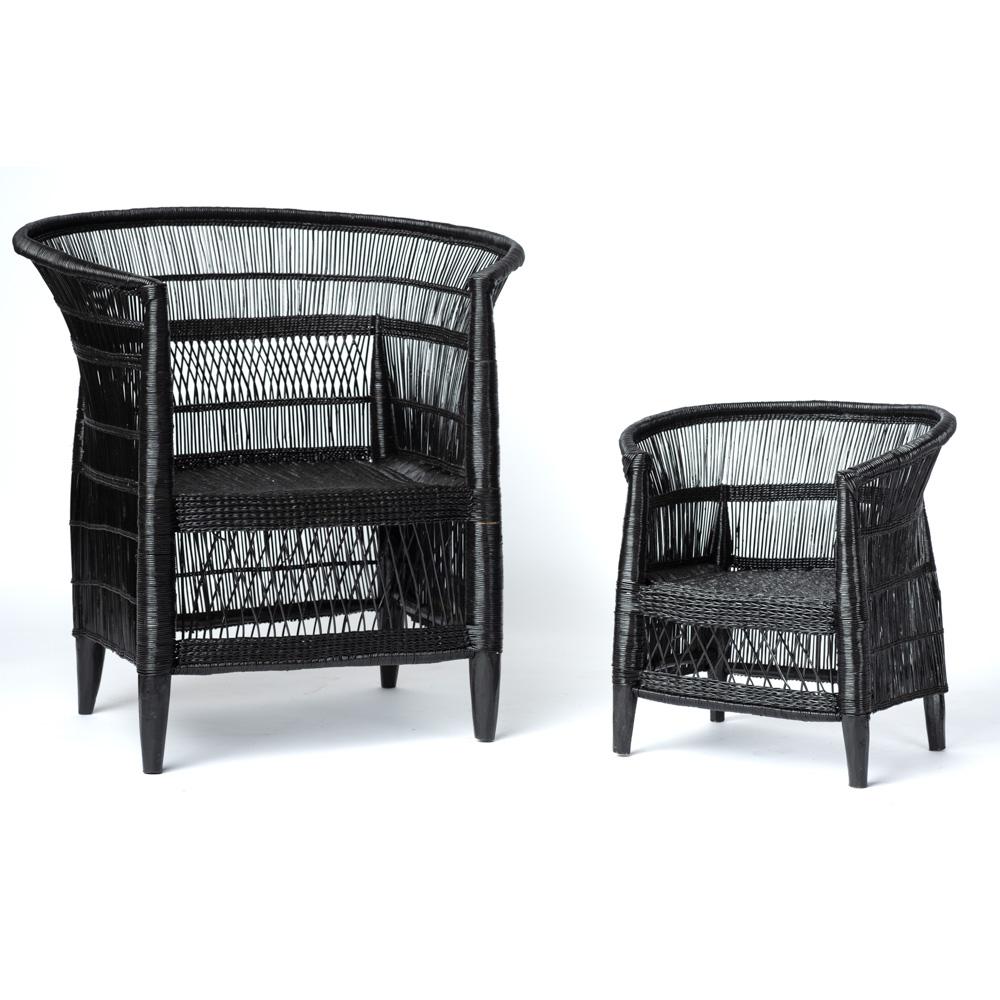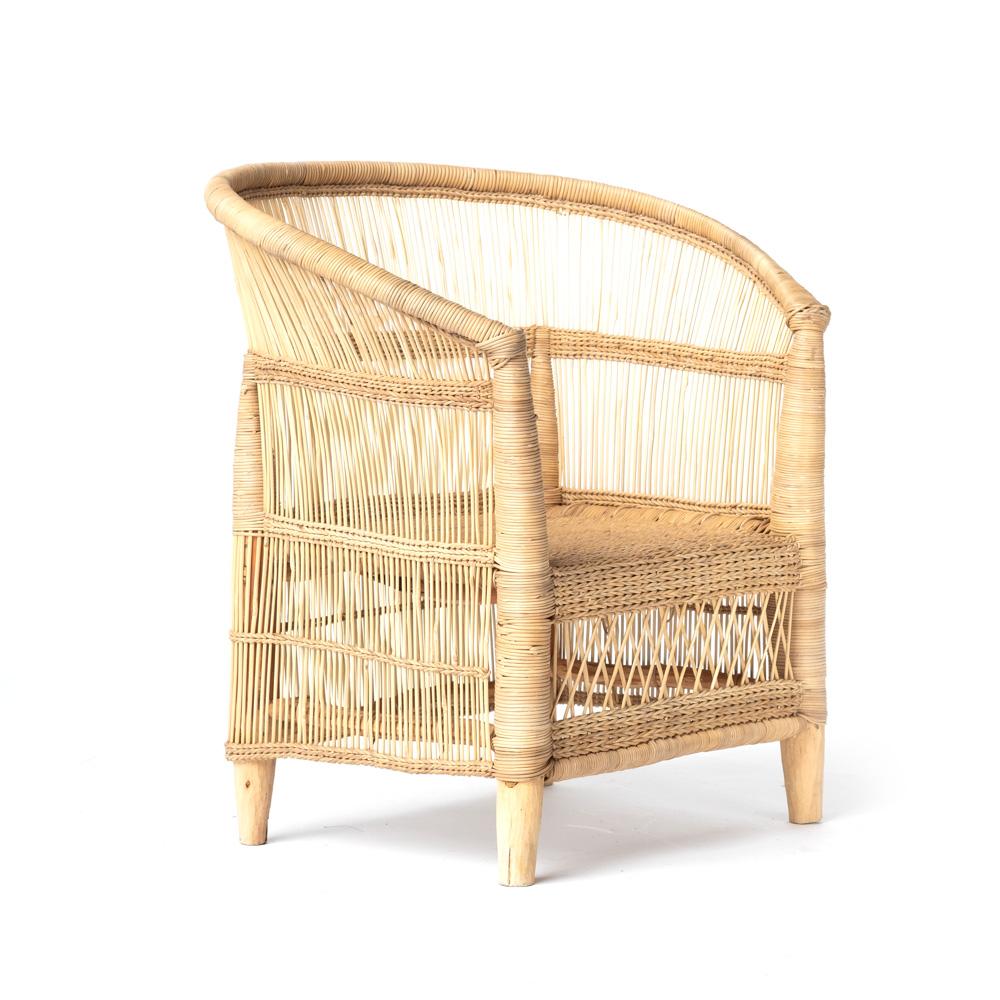 Ngala Trading Co
Malawi Rattan Strips Chair
DIMENSIONS
MATERIAL
FINISH
These handcrafted Malawi chairs are an African decorating staple, embodying tradition, artistry, and generations of weaving craftsmanship. Here's a detailed overview of these unique chairs:
Traditional Craftsmanship: Each of these beautiful chairs is painstakingly crafted by hand in rural Malawi, Africa, and they represent a rich tradition of weaving craftsmanship that has been passed down from generation to generation. The creation of each chair is a labor-intensive process that requires a high level of skill and dedication.

Artisanal Work: It takes three to four days to create a single chair, highlighting the artisan's commitment to producing a high-quality, handcrafted piece of furniture. This slow and meticulous approach ensures that each chair is a unique work of art.

Rattan Construction: These chairs are made using rattan strips, which are skillfully woven into intricate patterns along the sides of the chairs and the seat. What sets these chairs apart is the method of securing the rattan strips. Instead of using glue, the makers employ special knots to hold the strips in place. This traditional technique not only ensures the durability of the chairs but also adds to their aesthetic appeal.

Curved Barrel Back: To create the distinct curved barrel back that characterizes these chairs, artisans temporarily insert spare parts from cars and bicycles. These parts guide them as they work, enabling them to achieve the unique and eye-catching shape of the chairs.

Dimensions: The approximate dimensions of these chairs are 29.5 inches in width, 22 inches in depth, and 31 inches in height.

Color Options: The chairs are available in a range of colors, including painted white, black, and natural finishes, providing options to suit different interior design styles and preferences.

Origin: These chairs are made in Malawi, and they reflect the cultural heritage and artistic traditions of the region.

Natural Variations: Due to the nature of production methods and the use of natural materials, each chair may vary slightly in both dimensions and coloring. These natural variations contribute to the authenticity and uniqueness of each chair, showcasing the artistry and craftsmanship of the maker.
These Malawi chairs are more than just furniture; they are pieces of art that embody the spirit of craftsmanship and tradition. Their intricate rattan weaving, traditional knotting technique, and distinctive curved barrel back make them a visually striking addition to any space. By owning these chairs, you not only acquire a beautiful and unique piece of furniture but also support the continuation of a rich weaving tradition and the livelihood of artisans in Malawi.