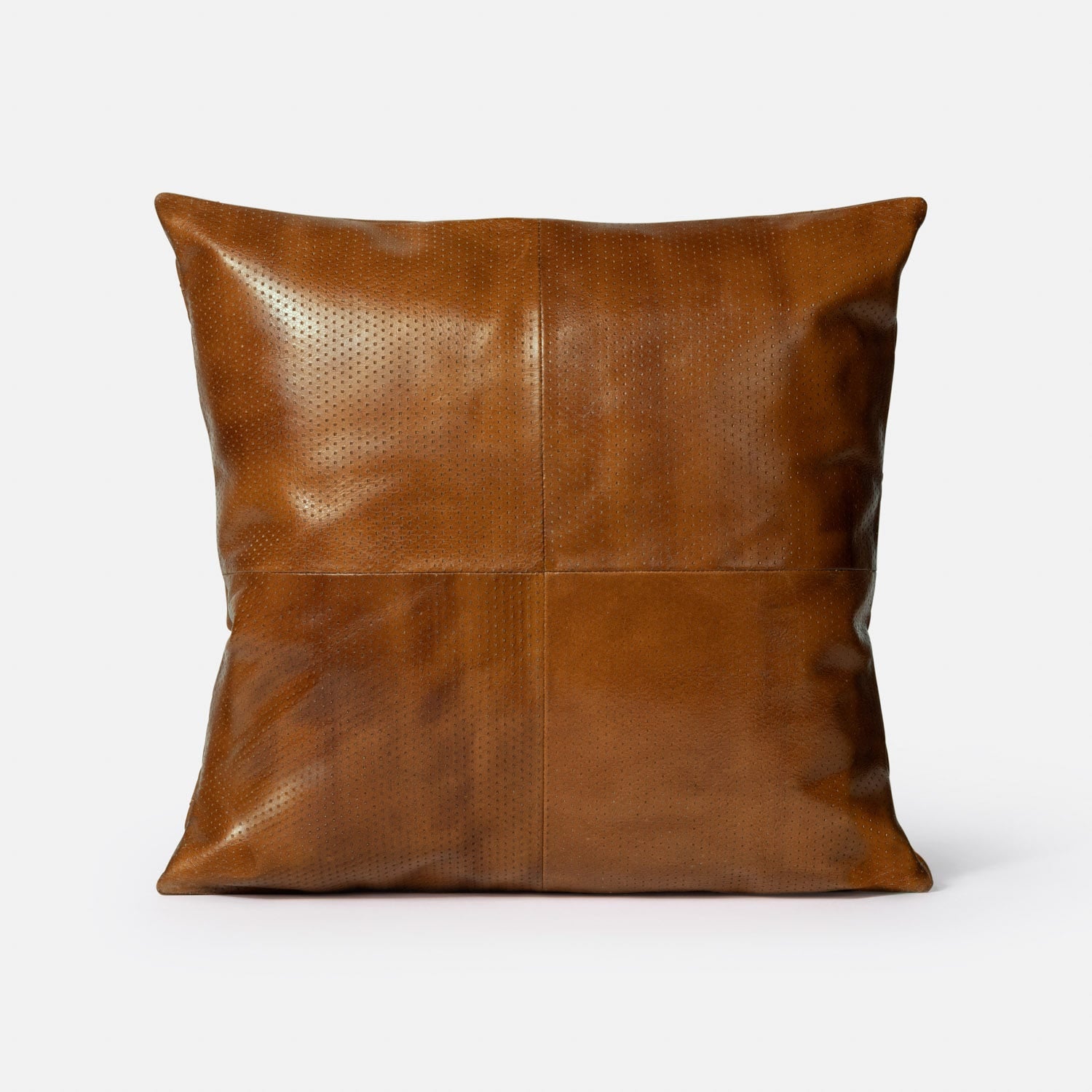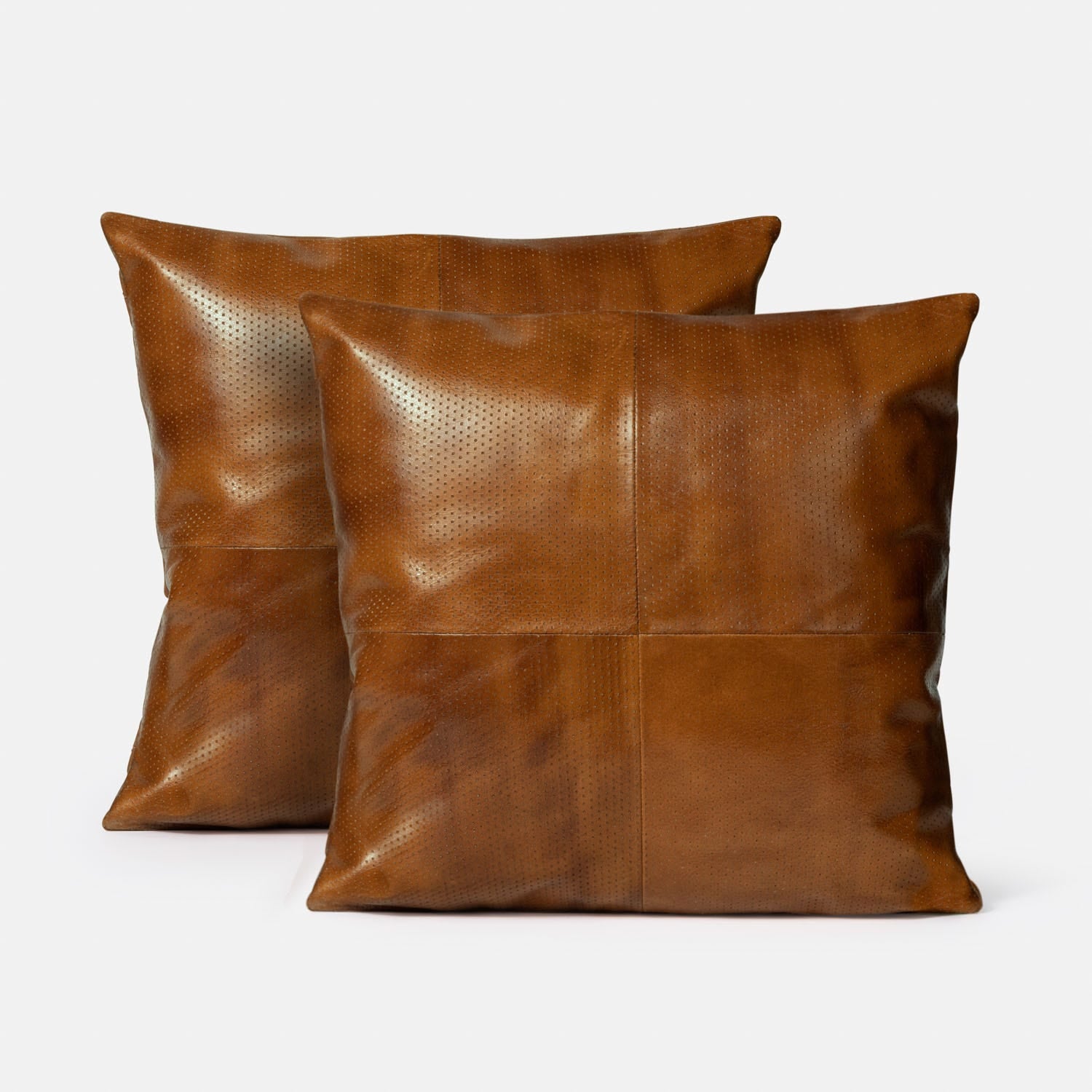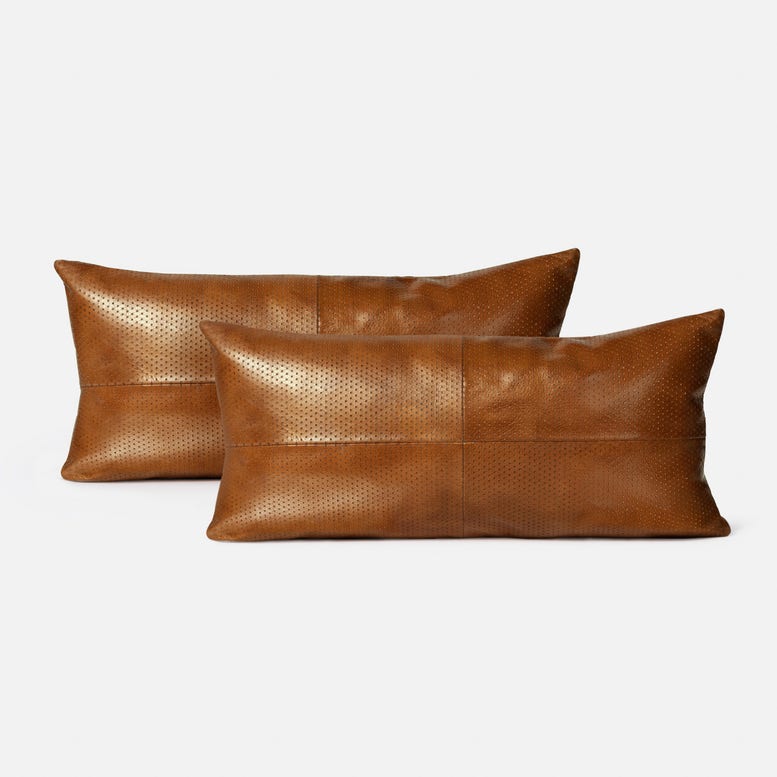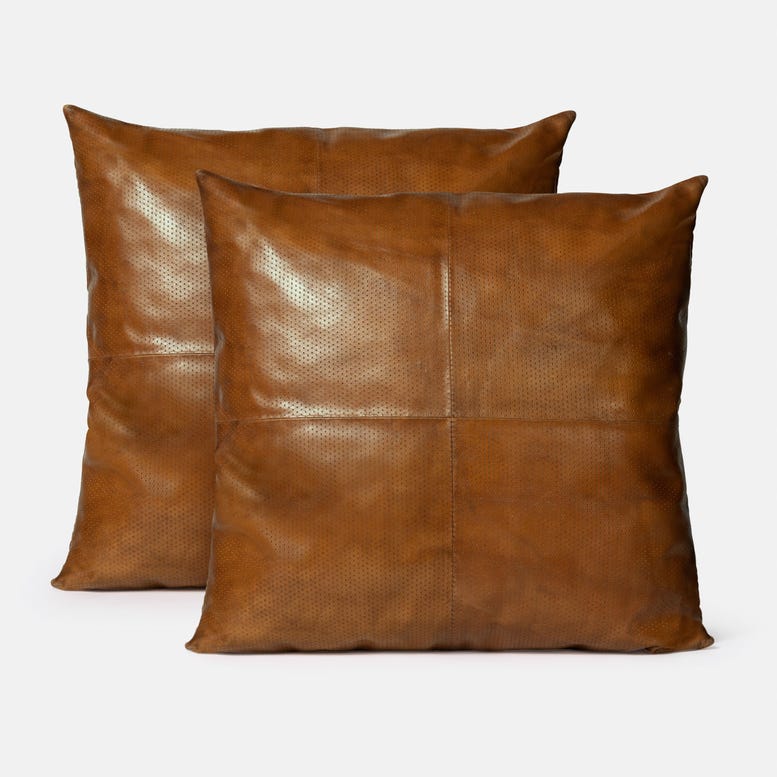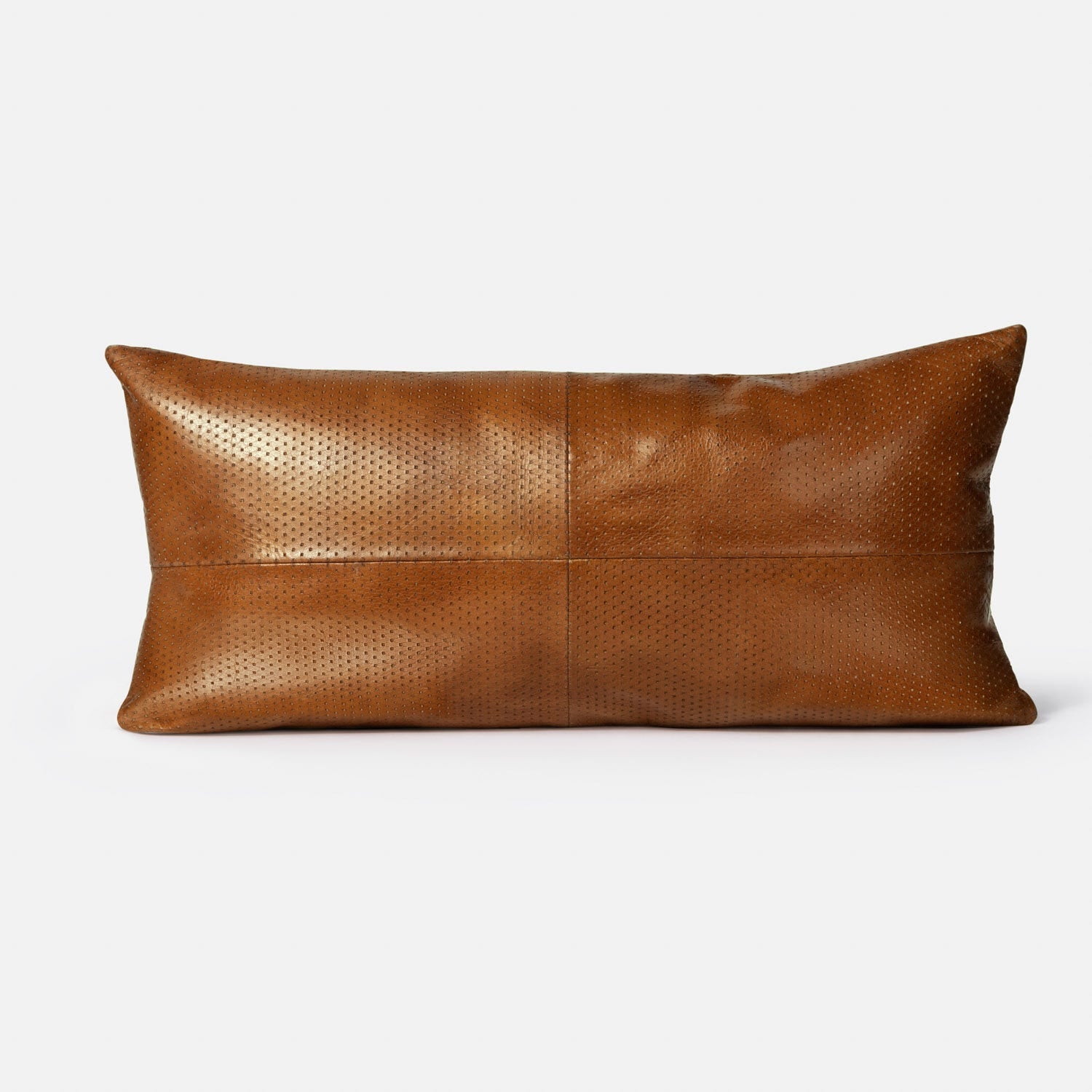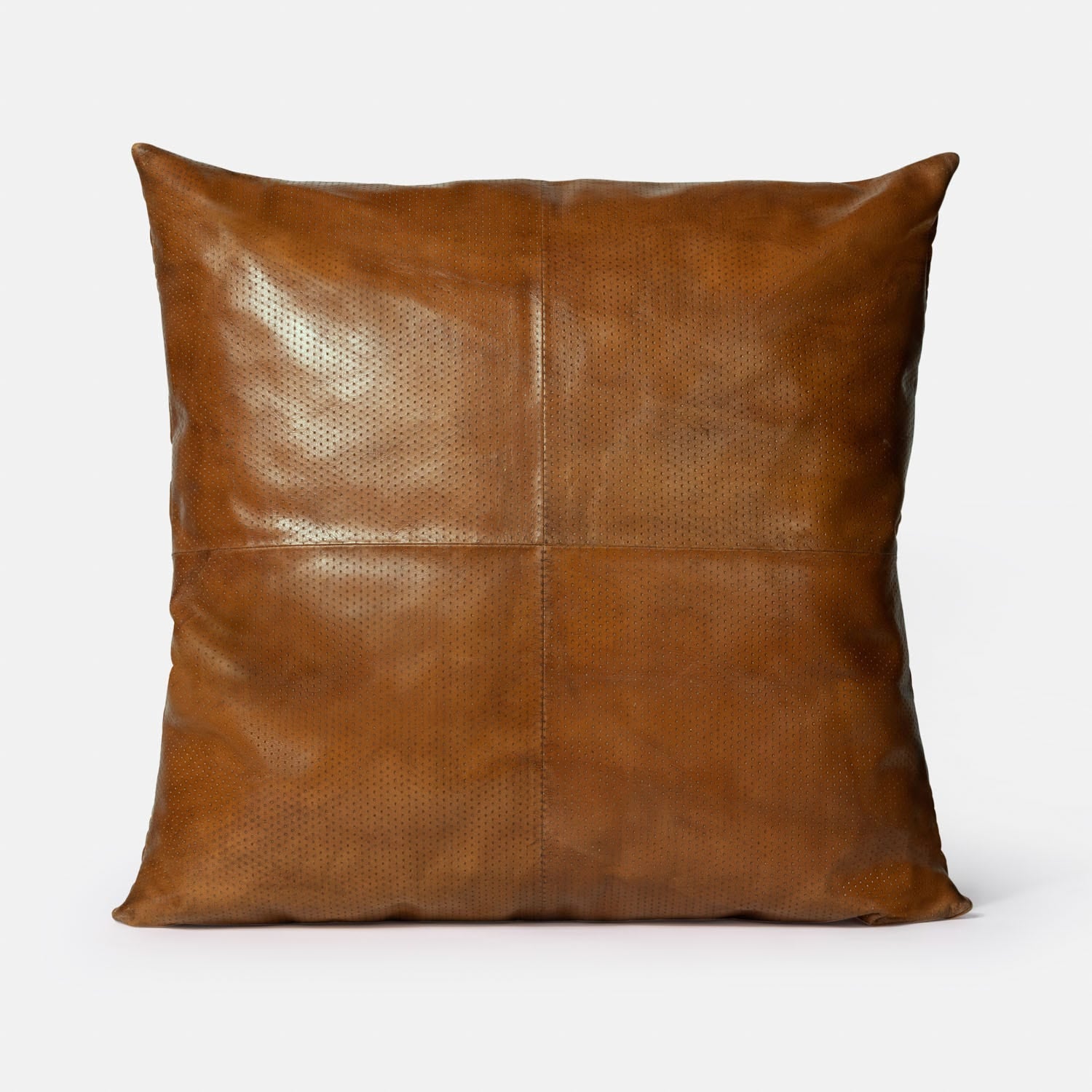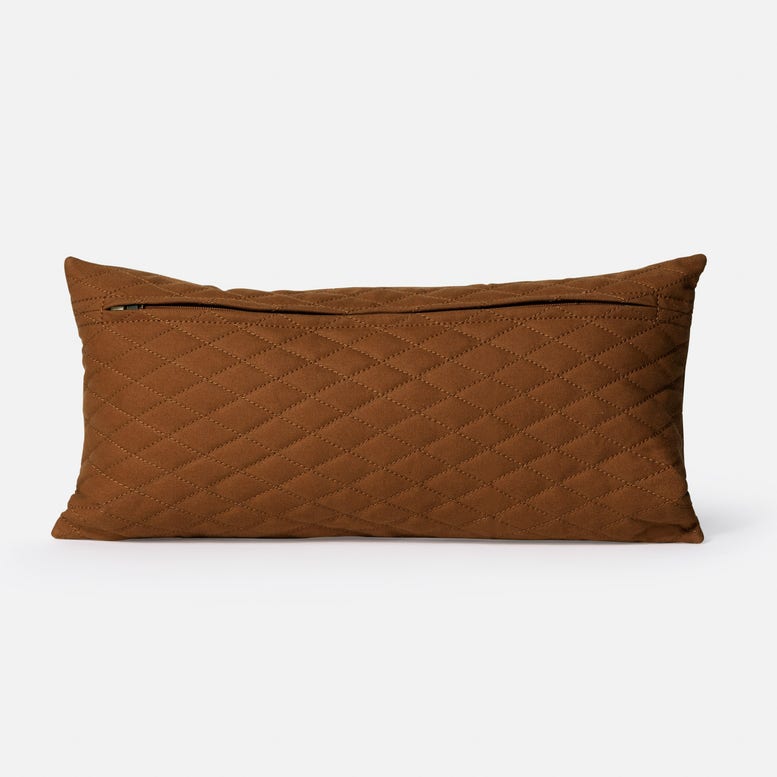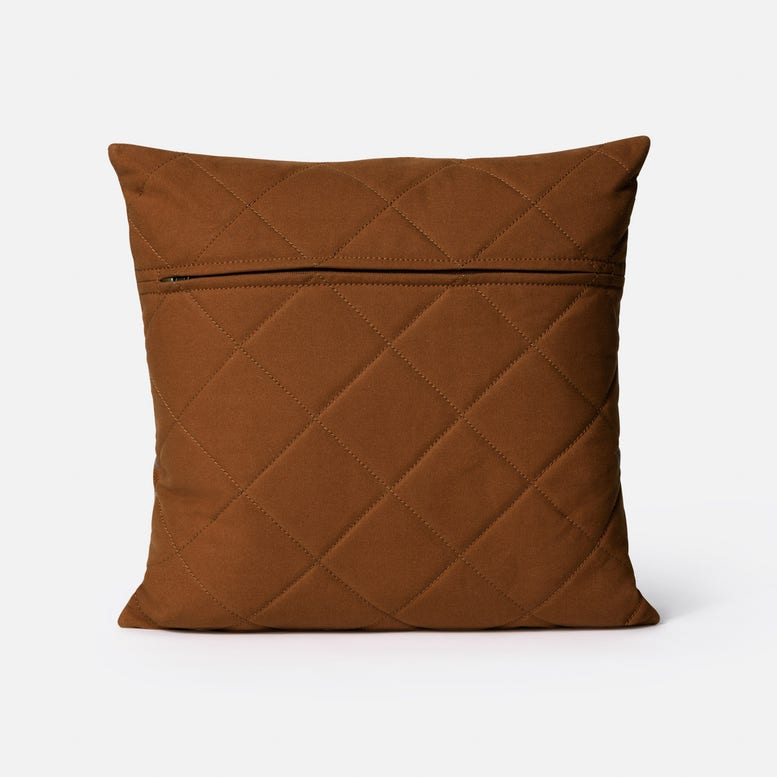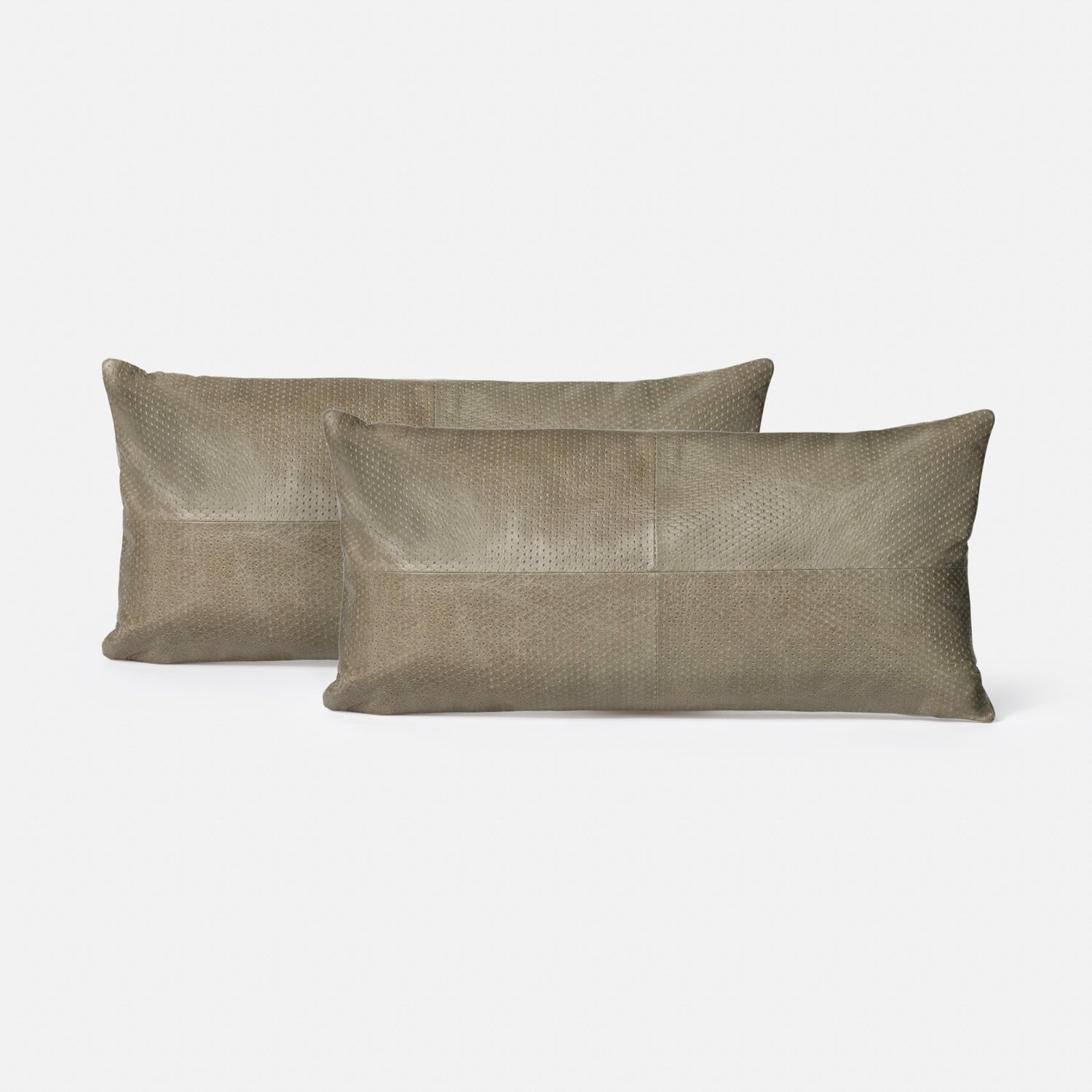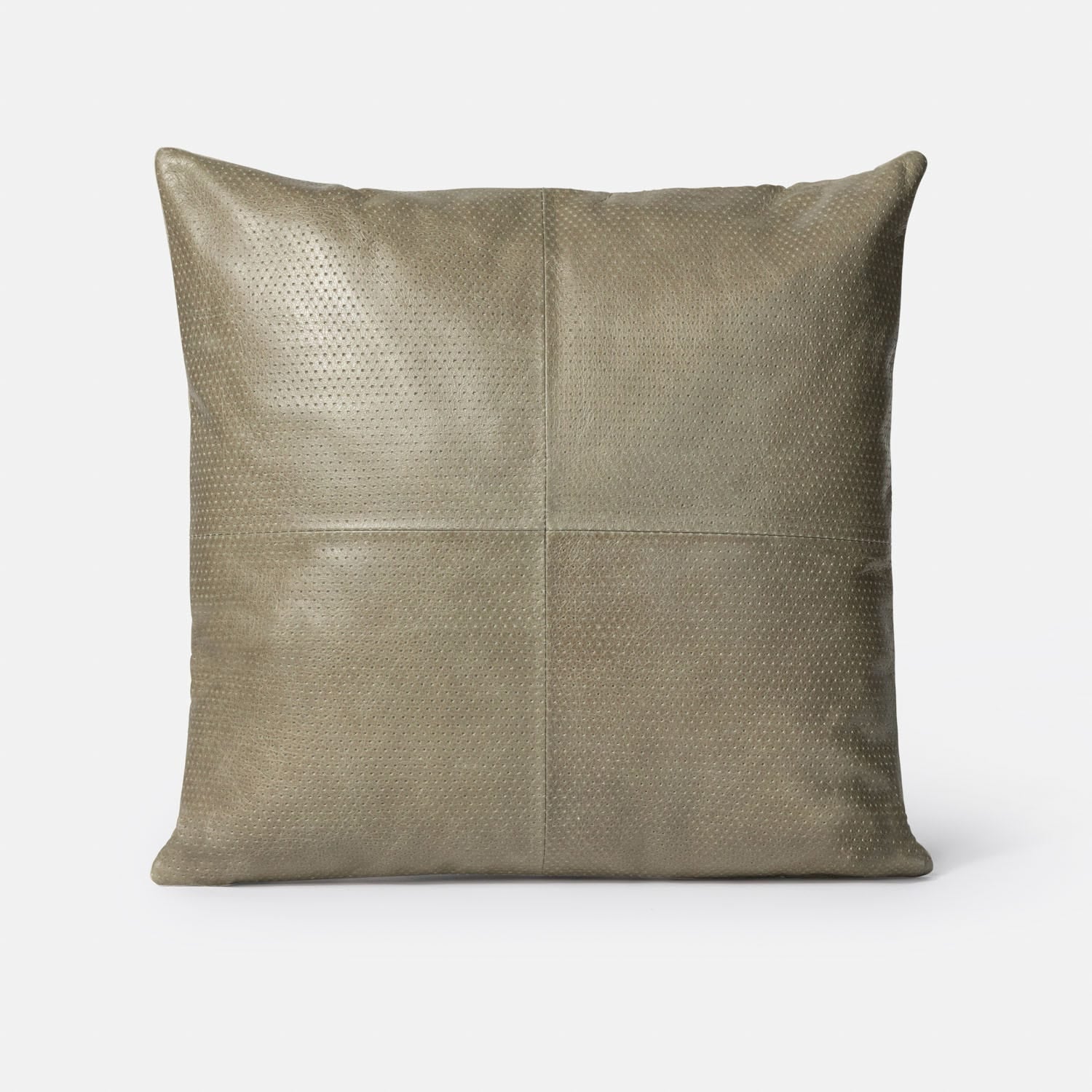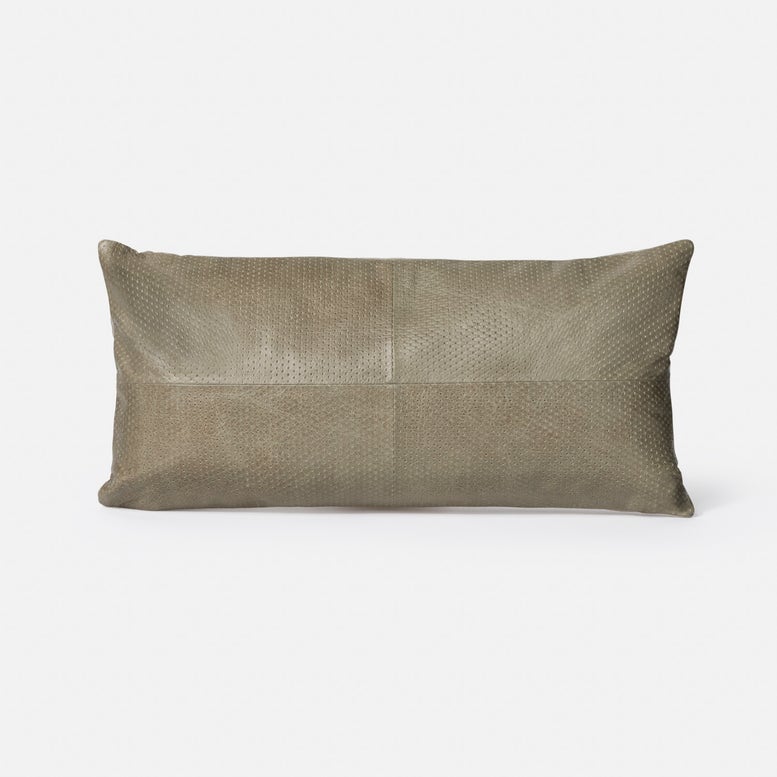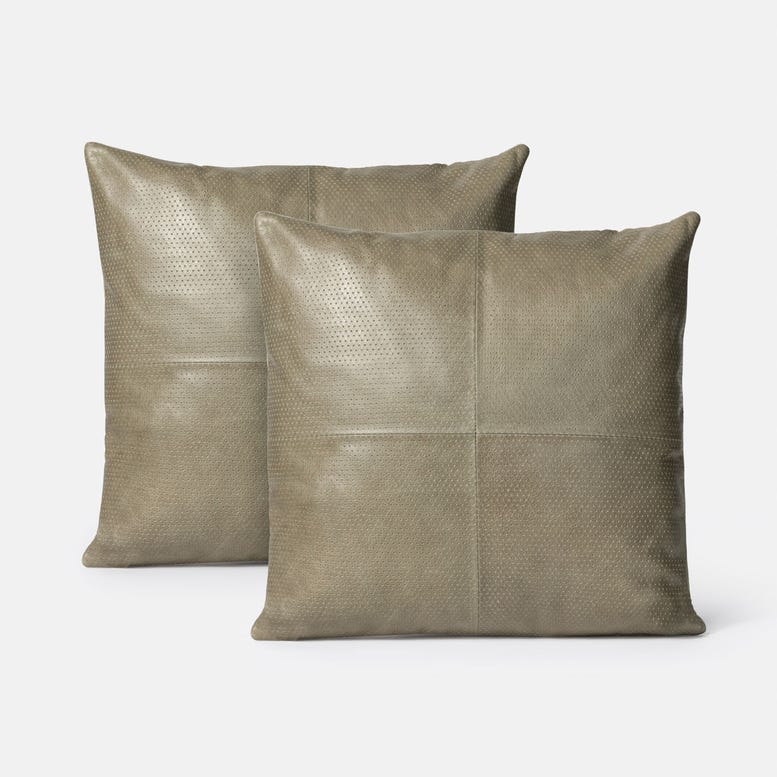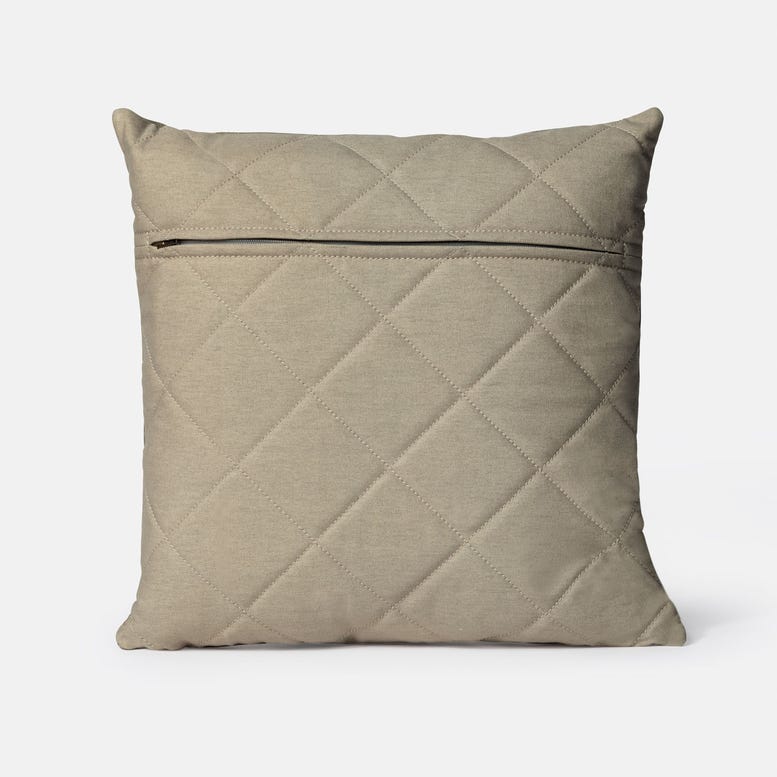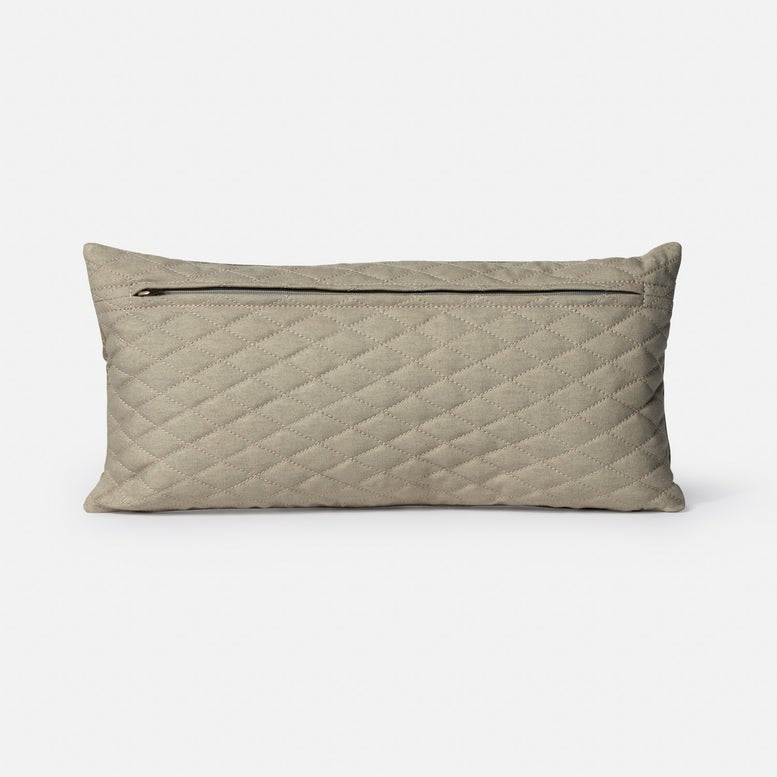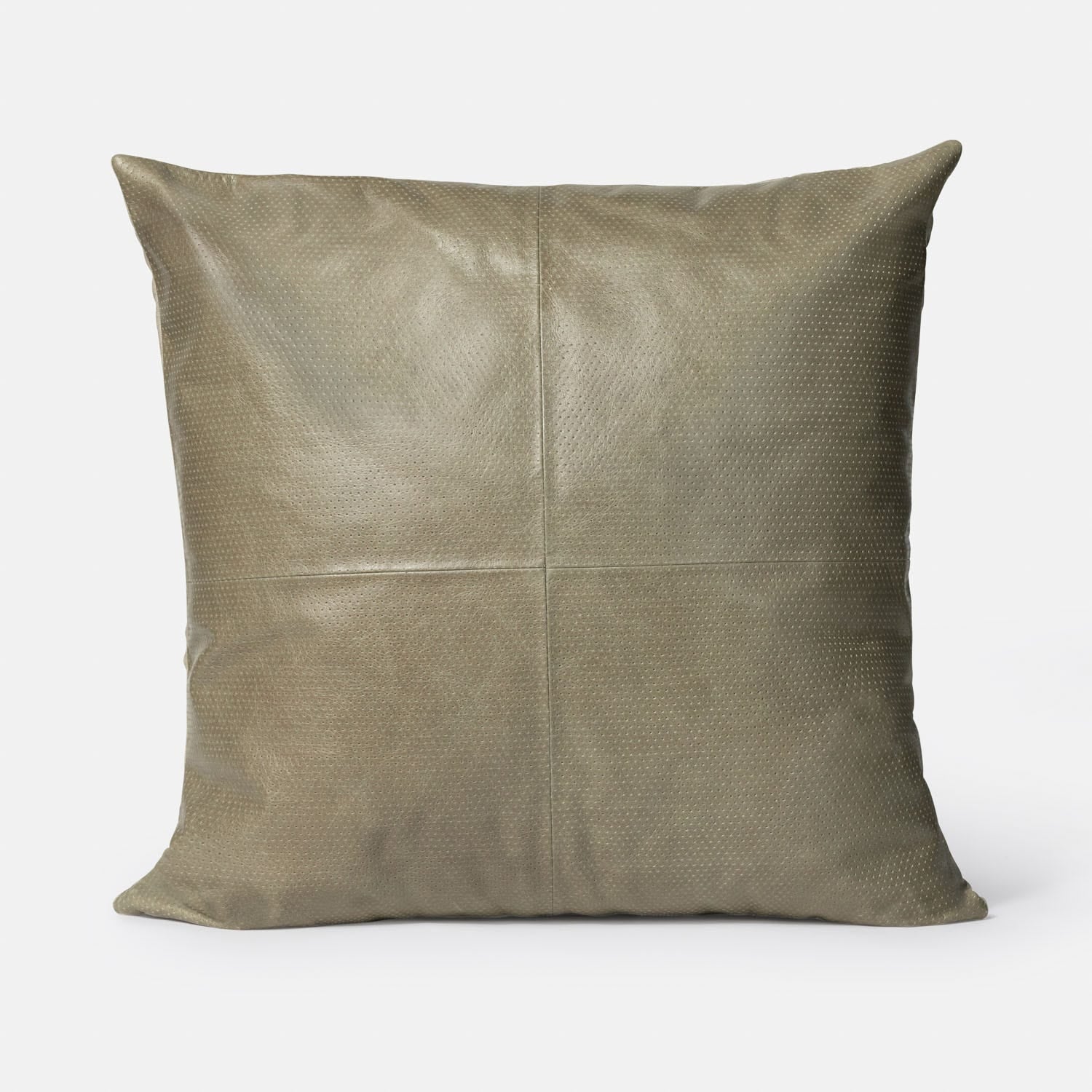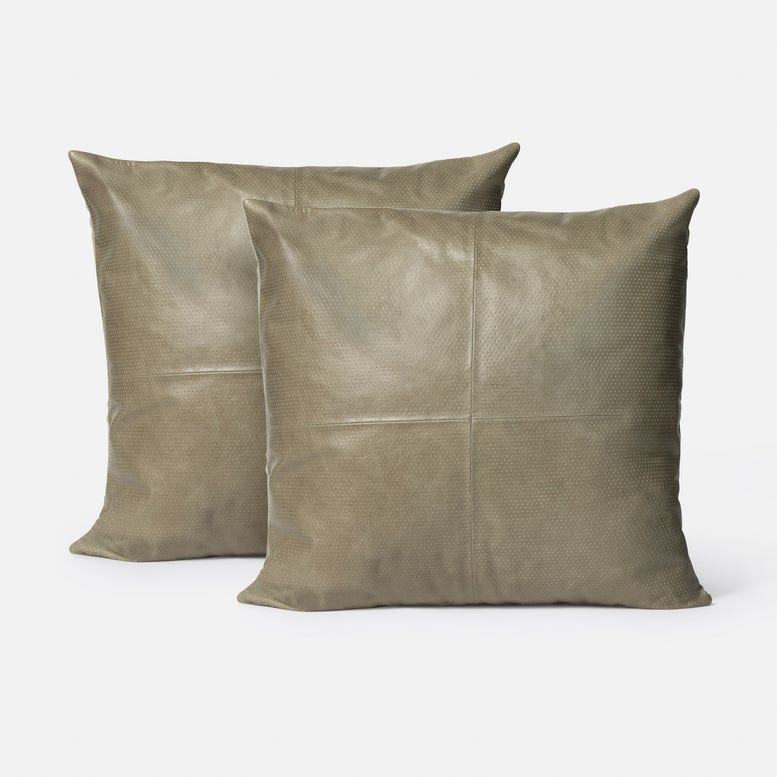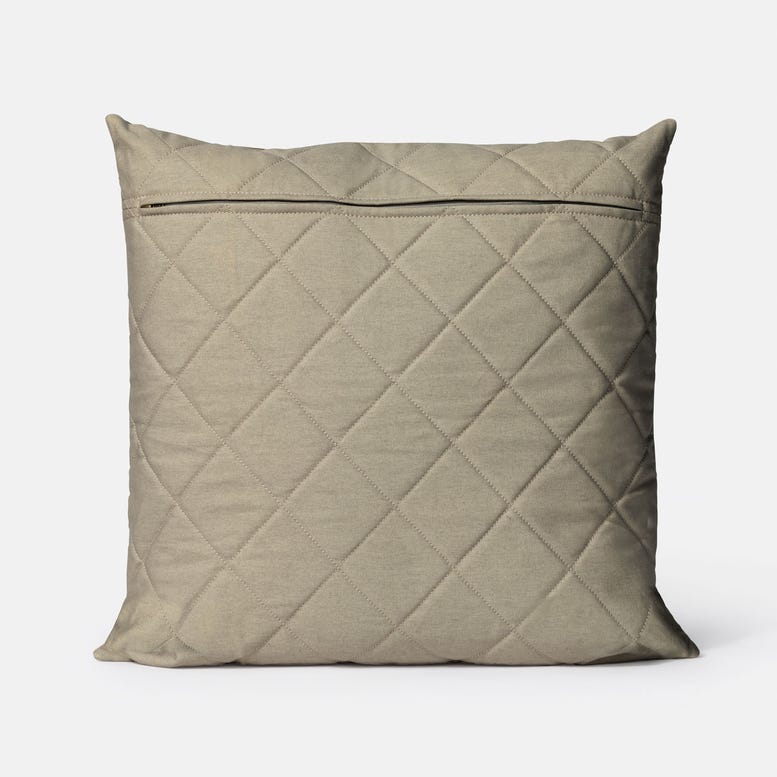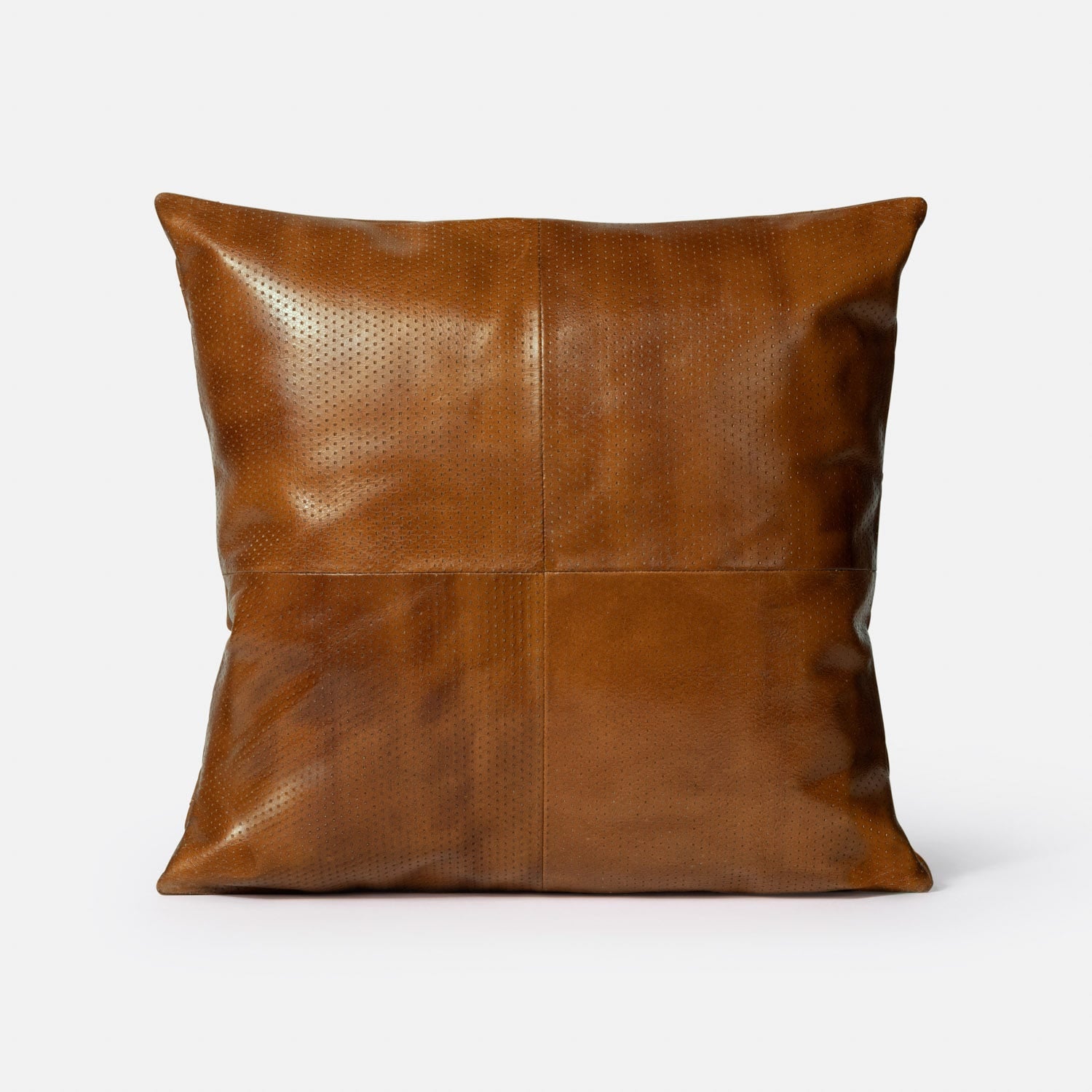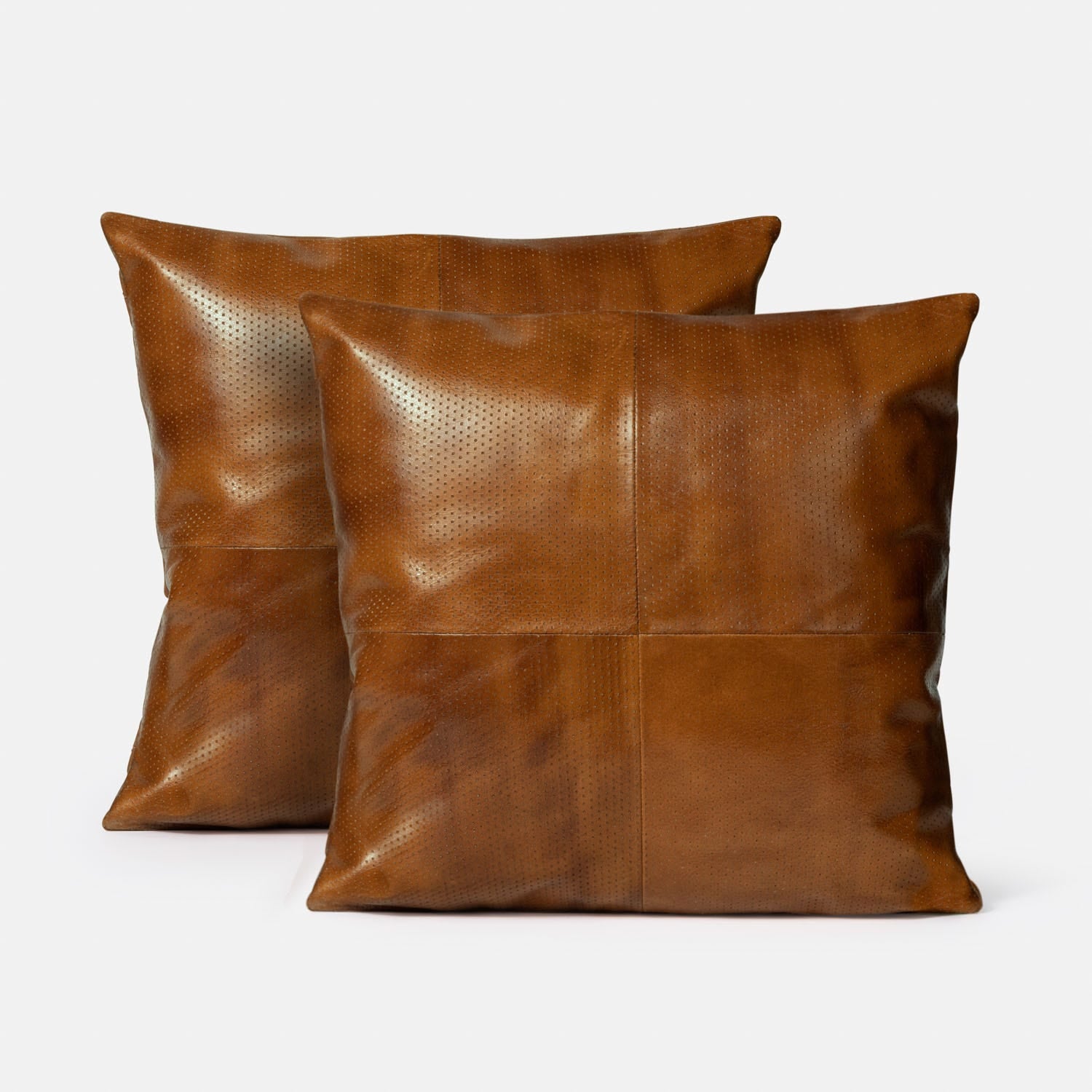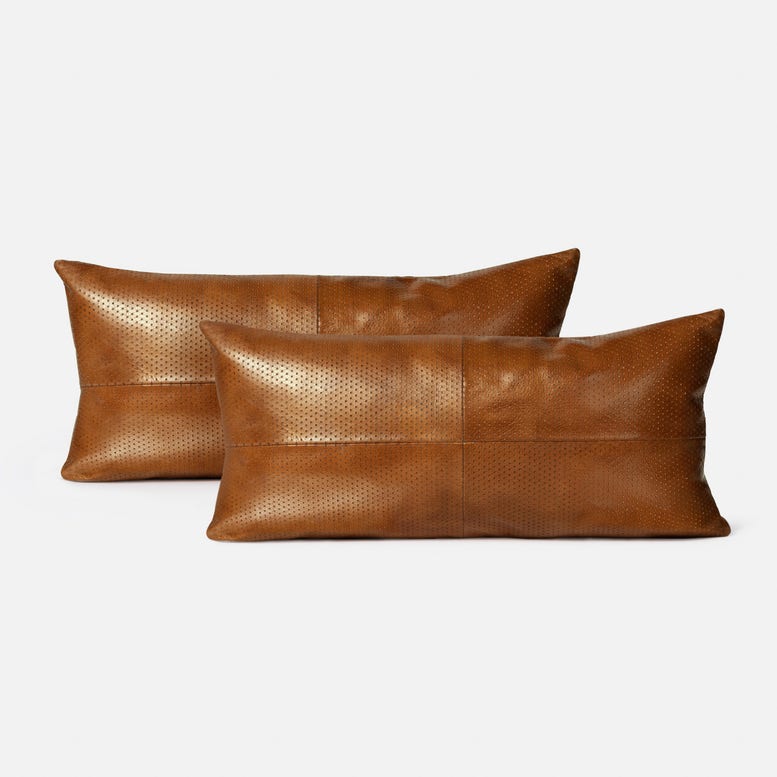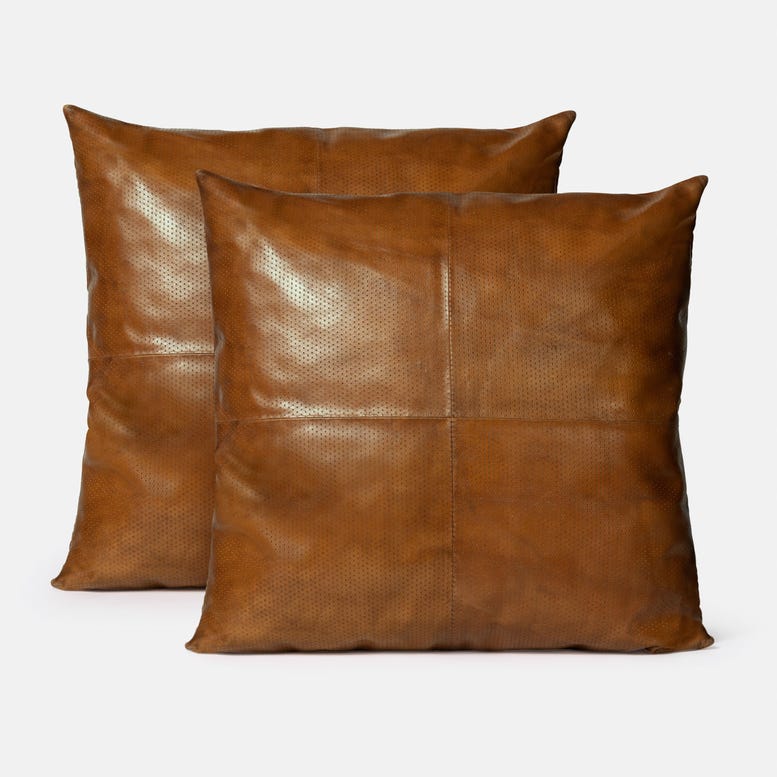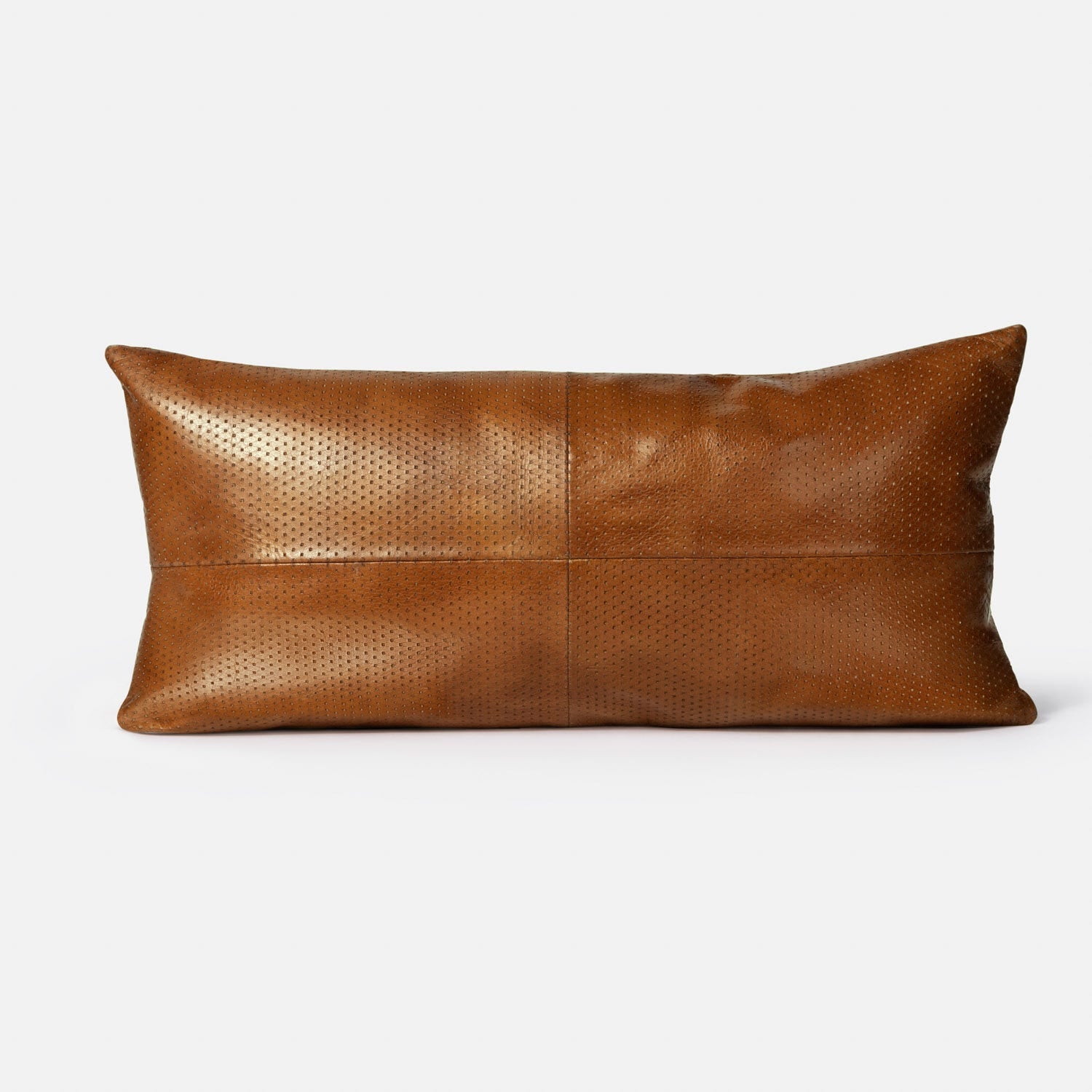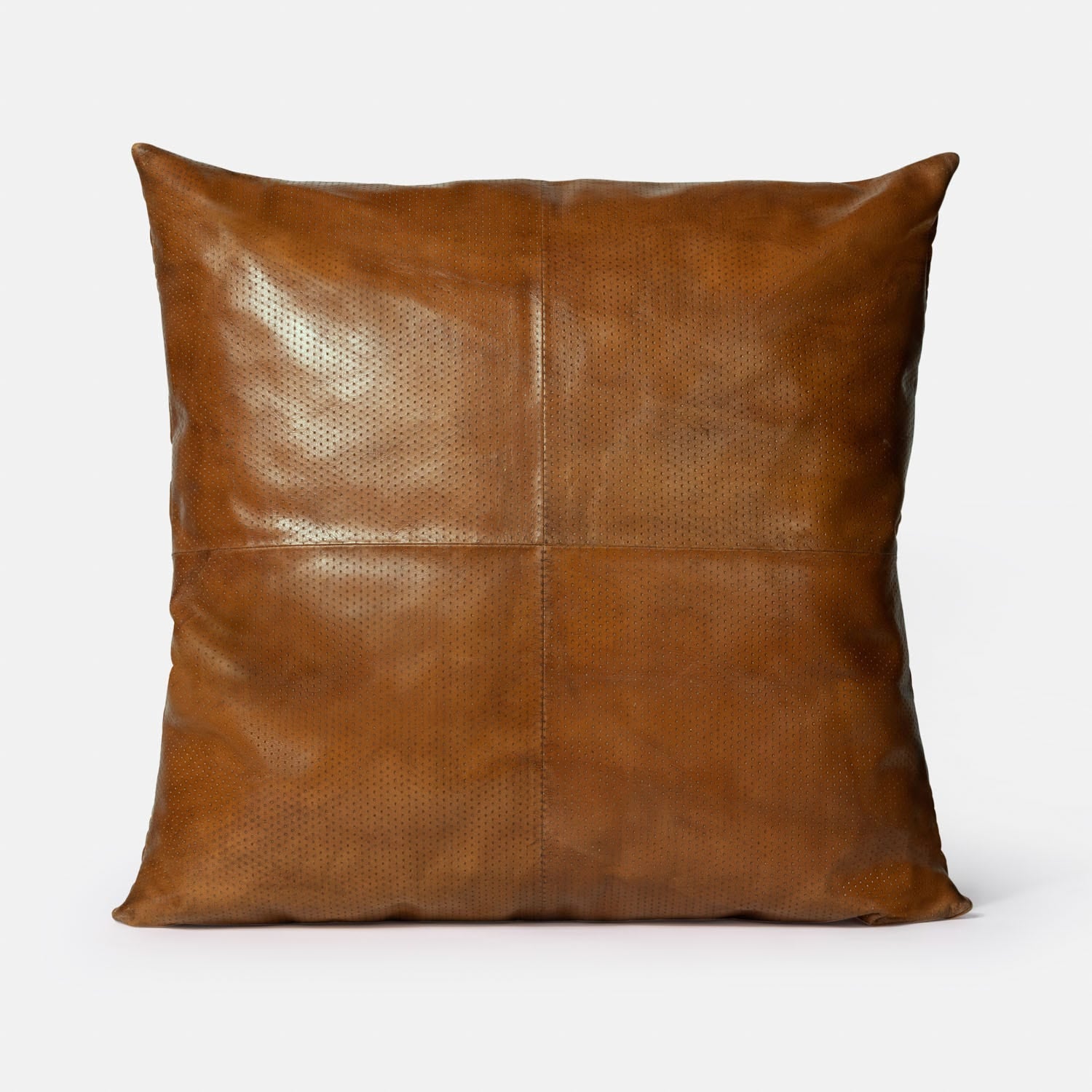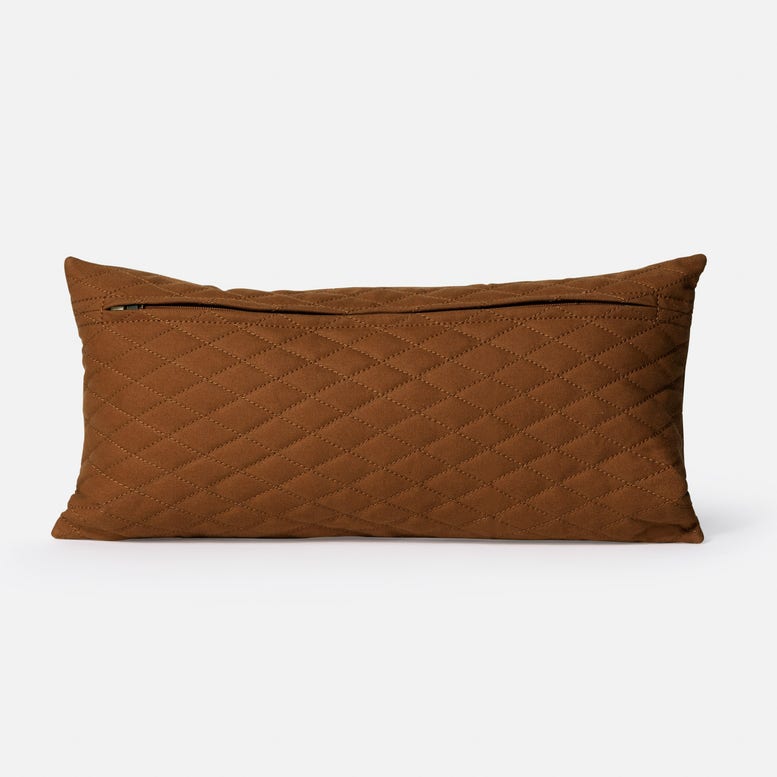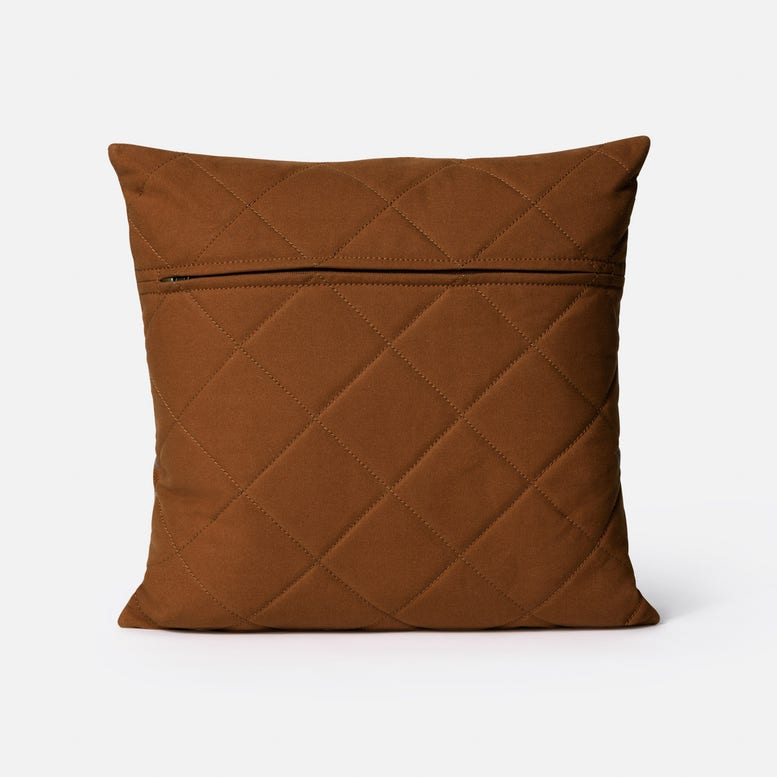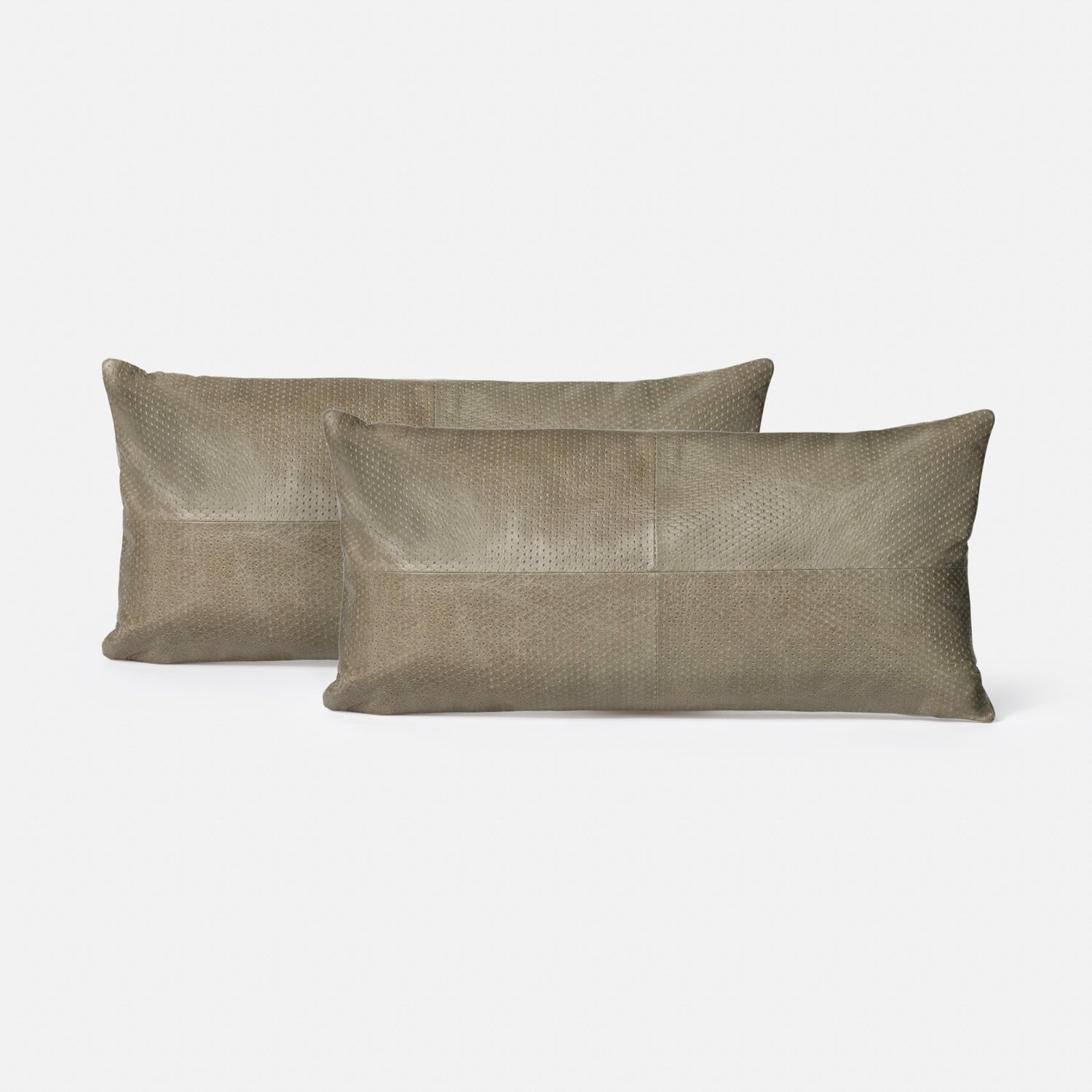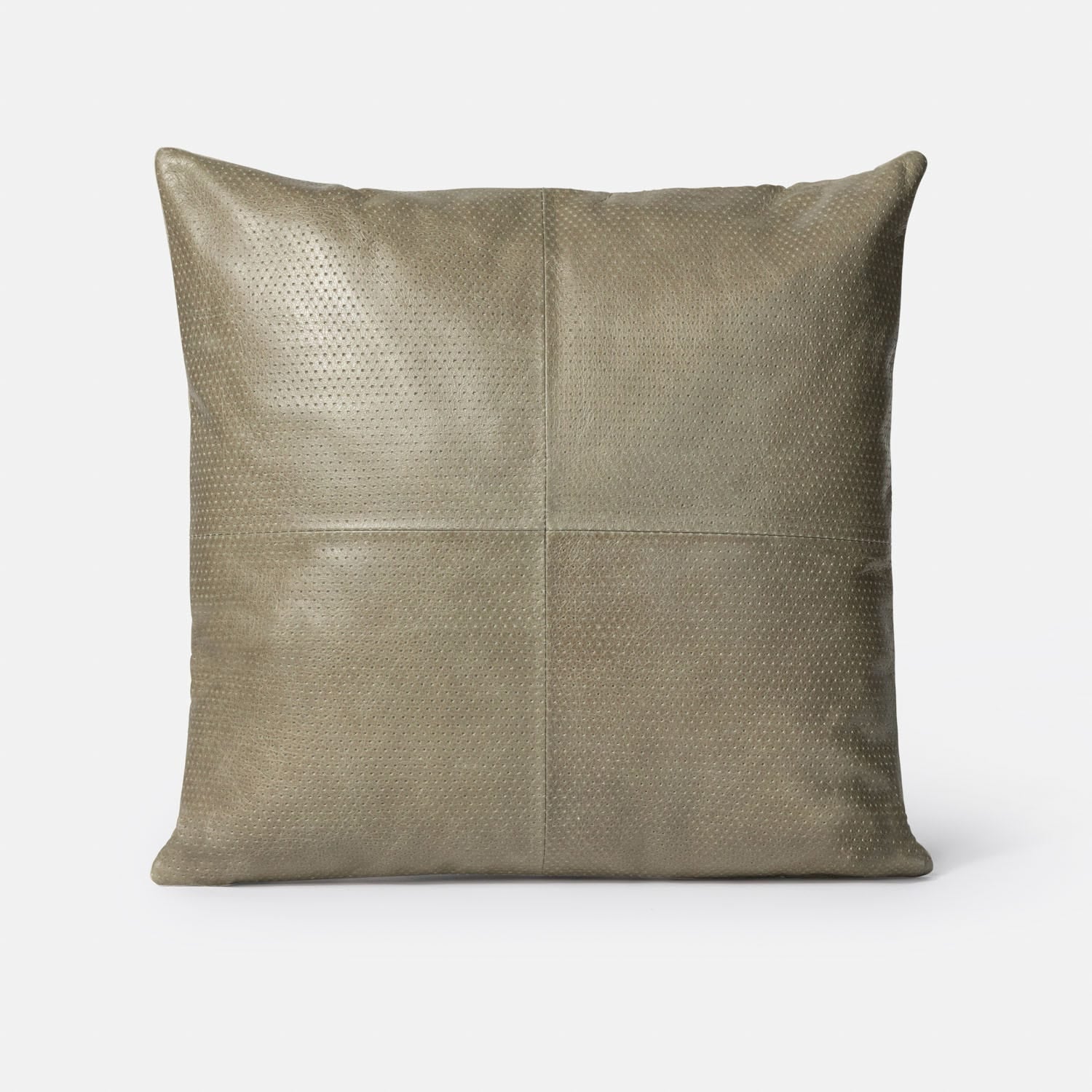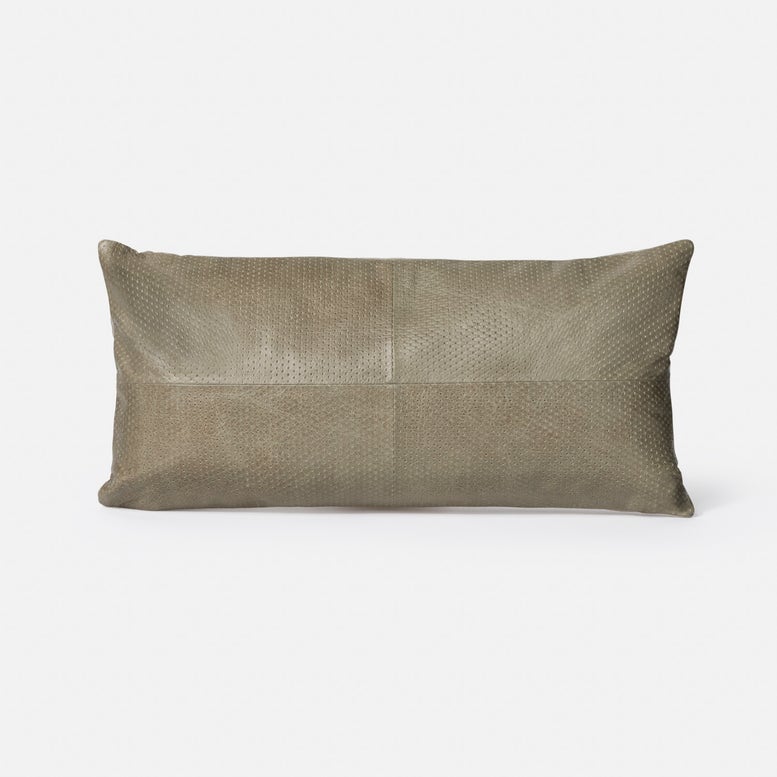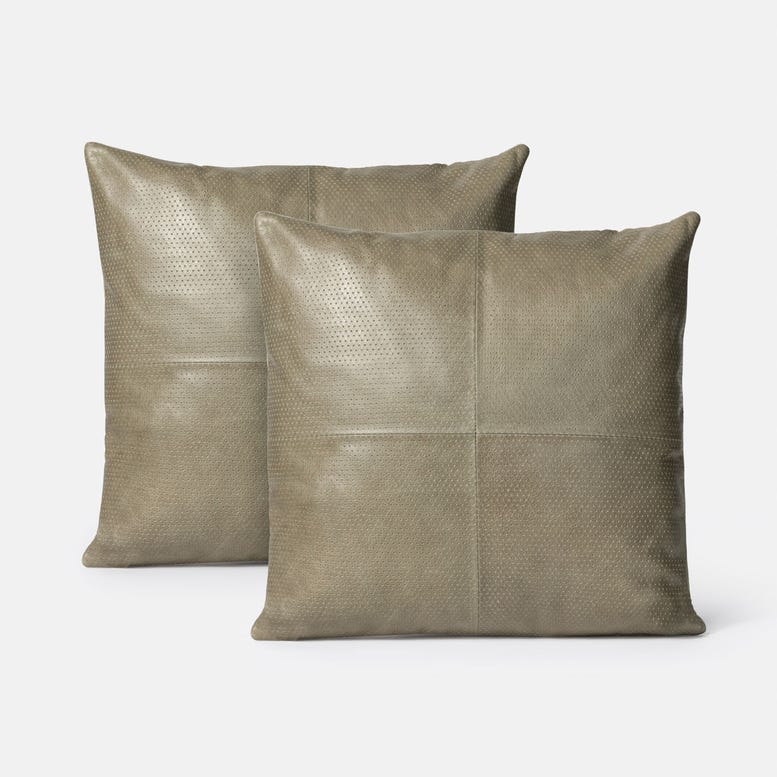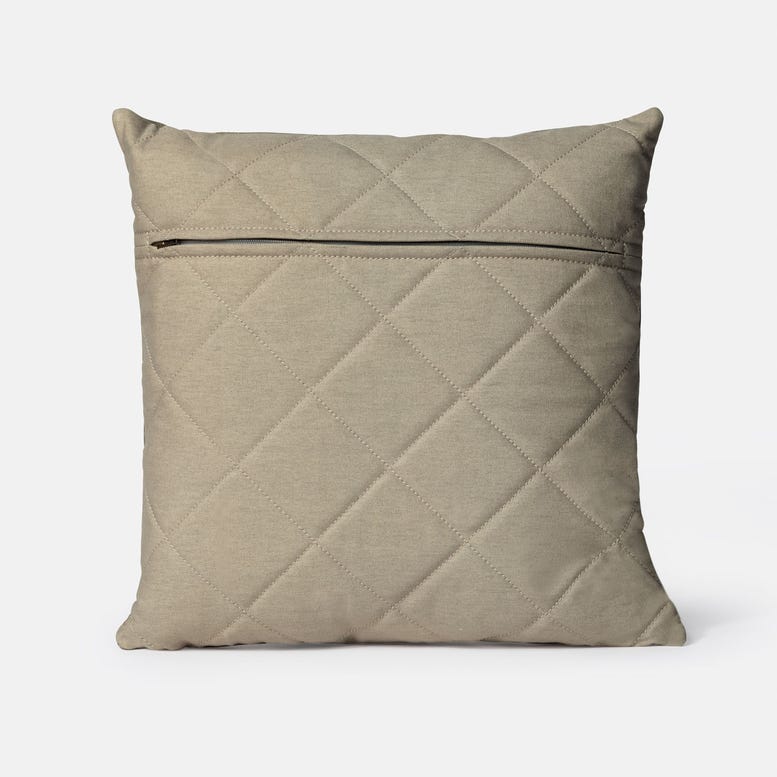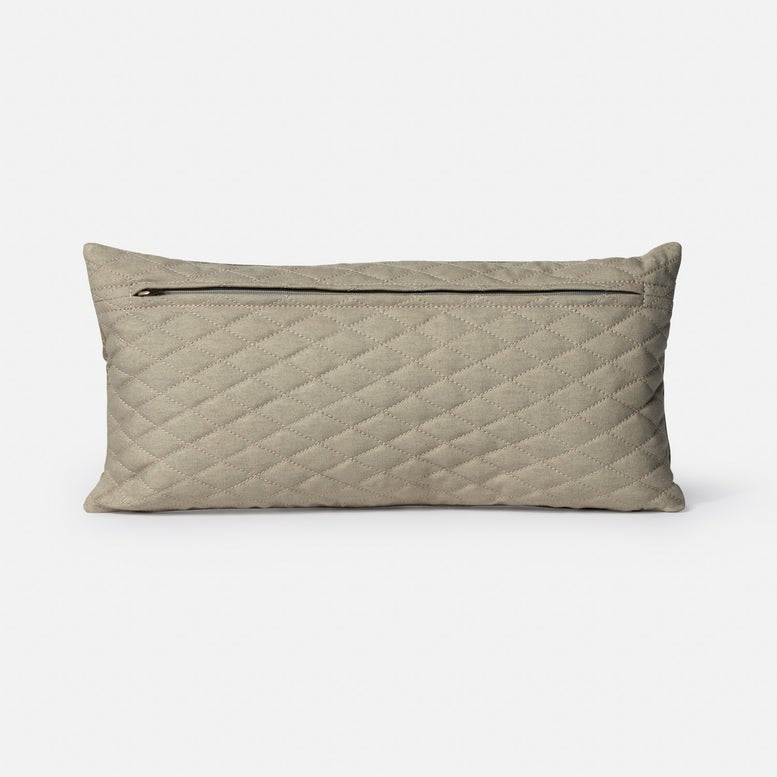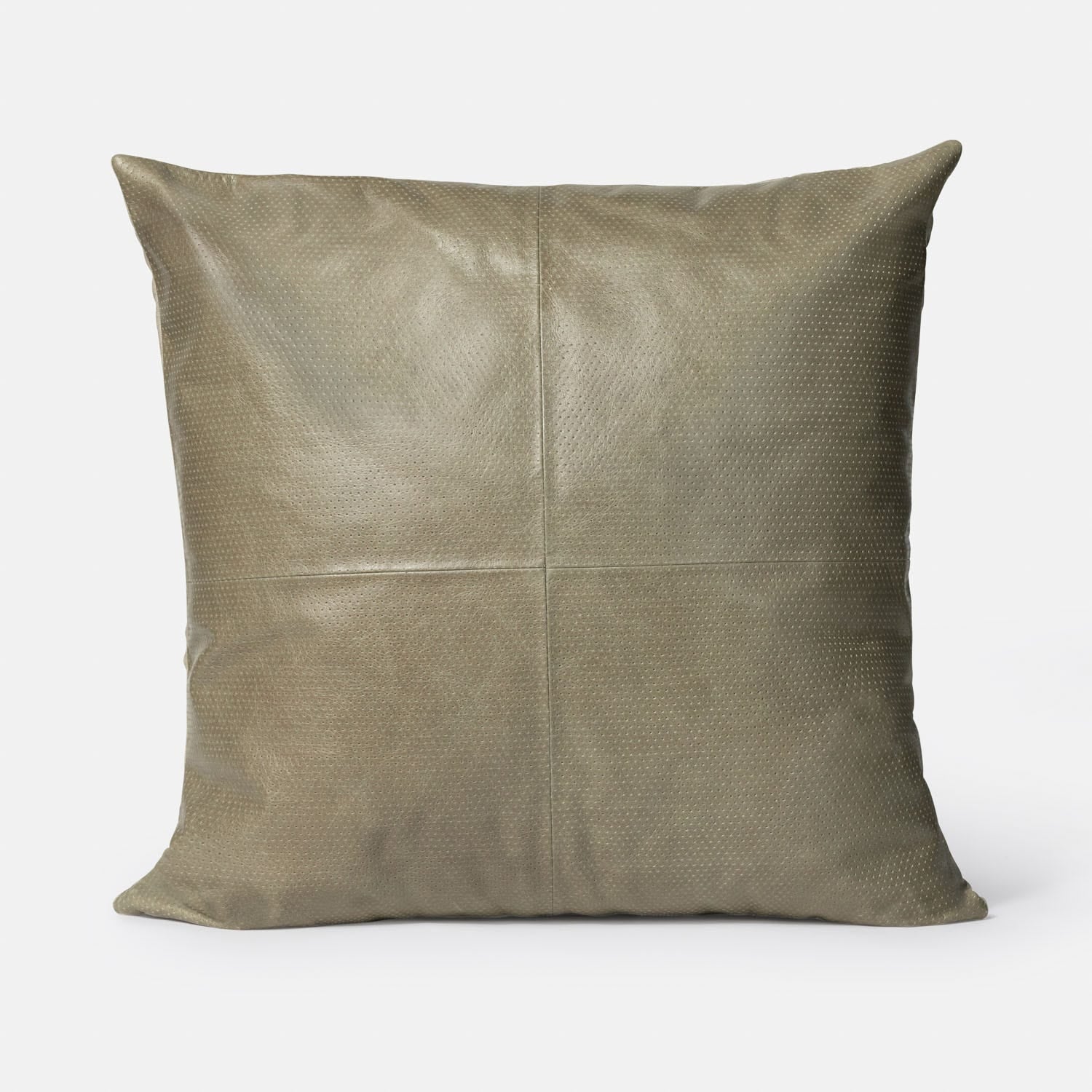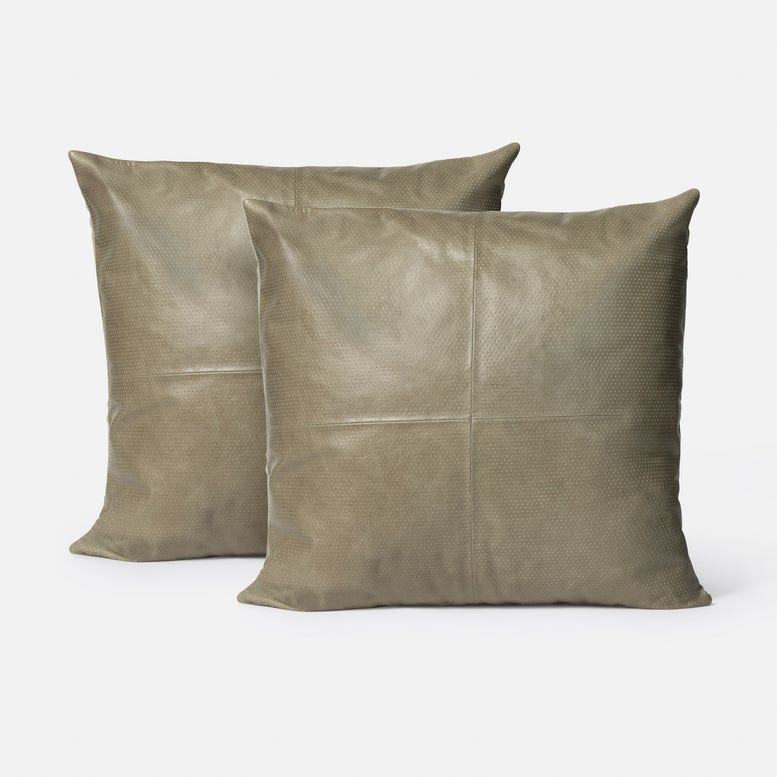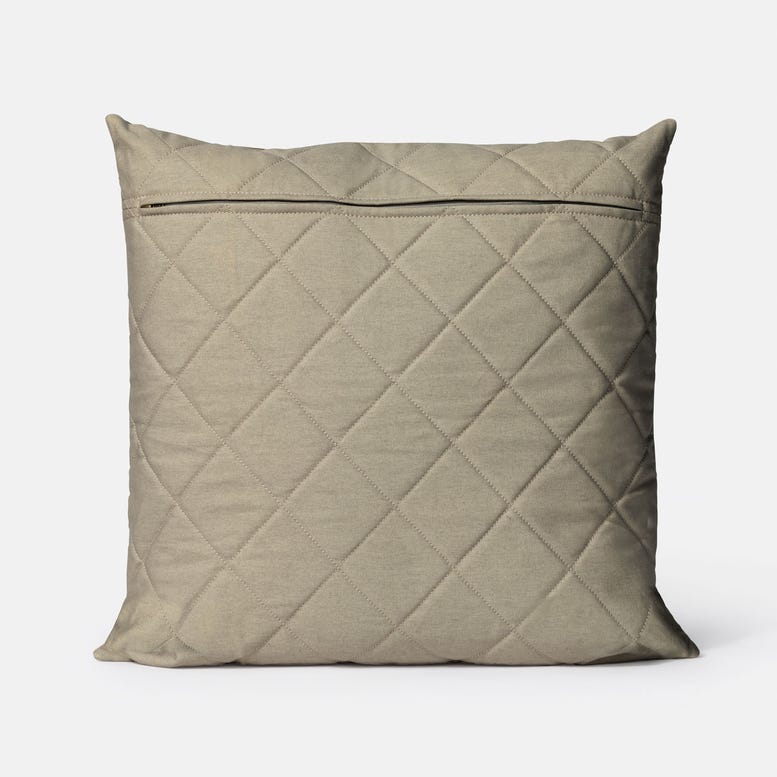 Made Goods
Made Goods Kody Full Grain Leather Pillow
DIMENSIONS
MATERIAL
FINISH
Introducing the Made Goods Kody Pillow, a sophisticated and versatile addition to your home decor. These perforated leather pillows effortlessly transform any sofa or chair, infusing your space with a sense of ease and precision. Embrace the natural variations and character of aged full-grain leather, creating a unique and timeless aesthetic.
Key Features:
Perforated Leather Design: The Kody Pillow features a perforated leather design that adds a touch of modern sophistication to your living spaces. The precision of the perforations creates a stylish and contemporary look, making it an ideal accent for any sofa or chair.

Aged Full-Grain Leather: Crafted from aged full-grain leather, the Kody Pillow showcases natural variations, inherent markings, and a distressed appearance that adds character to each piece. Embrace the unique qualities of this durable, high-quality leather for a timeless and elegant aesthetic.

Variations in Pattern: Slight differences in color and texture are inherent characteristics of the aged full-grain leather used in this collection. These variations contribute to the pillow's distinct charm and make each piece truly one-of-a-kind.

Versatile Sizes: Choose from three versatile sizes to suit your decor preferences. The available sizes include:

18"L X 18"W (Multiples of 2)
20"L X 10"W (Multiples of 2)
24"L X 24"W (Multiples of 2)

Easy Style Upgrade: Elevate the style of your living spaces effortlessly with the Kody Pillow. The perforated leather design and aged full-grain leather make it a standout accent that complements a range of interior styles.
Please Note: Embrace the beauty of perforated aged full-grain leather and add a touch of modern elegance to your home with the Made Goods Kody Pillow. Select the size that best fits your space and enjoy the timeless appeal of this sophisticated accent piece.