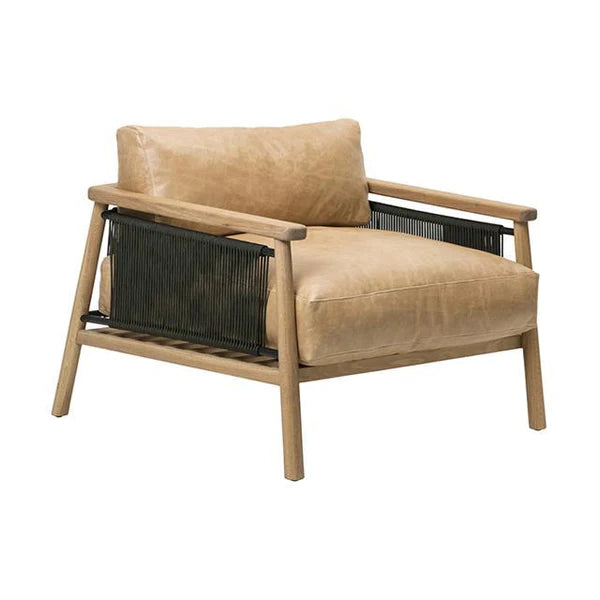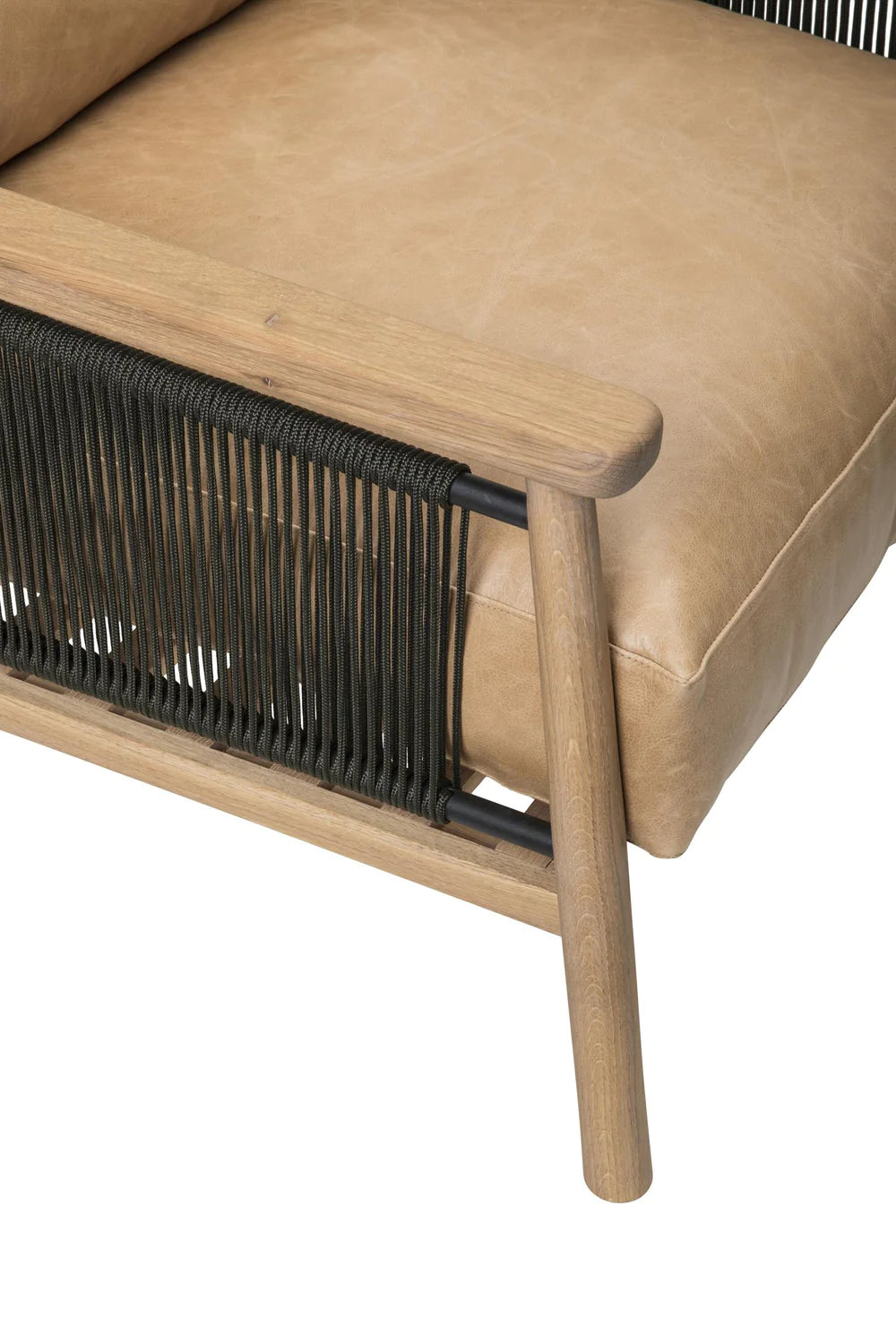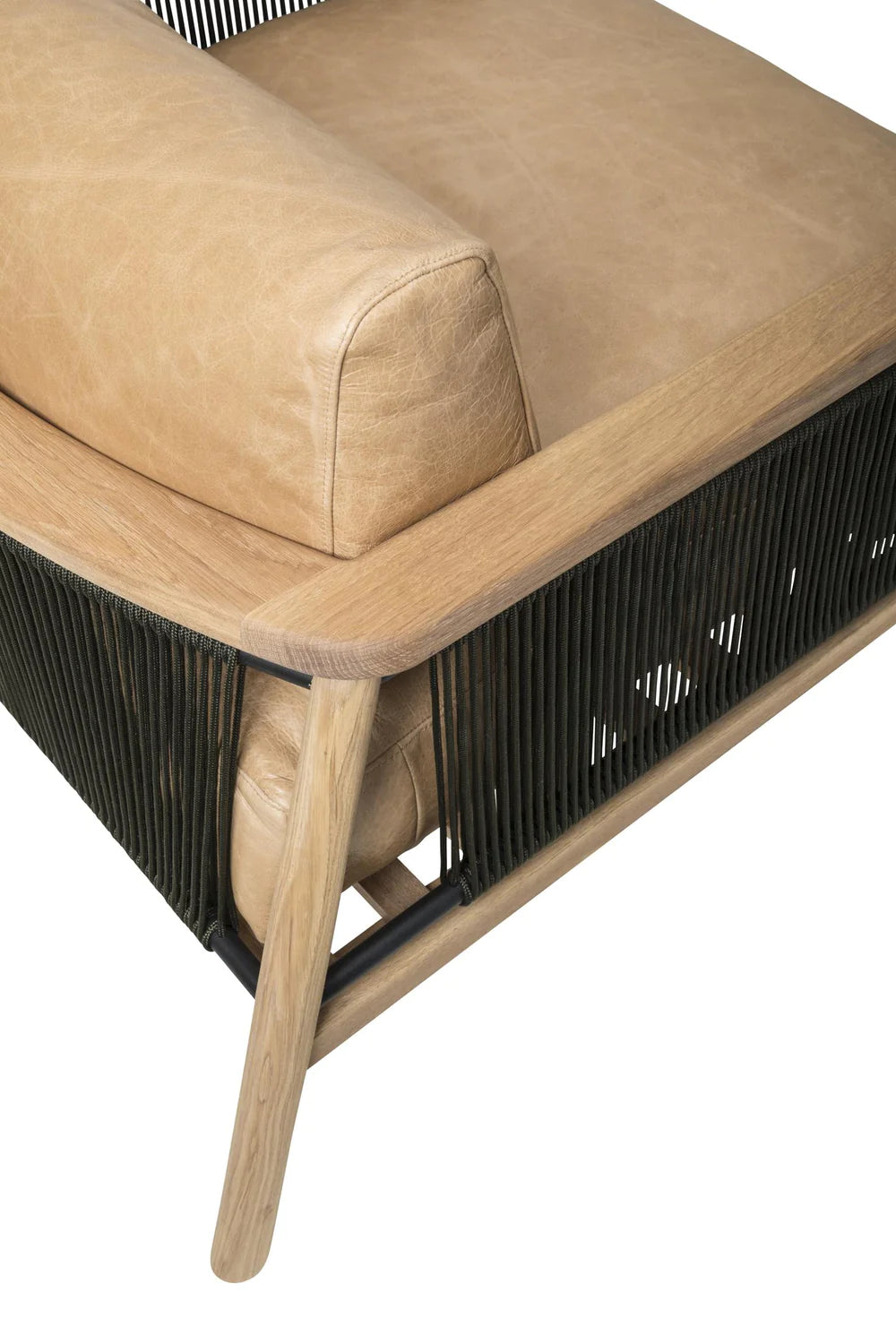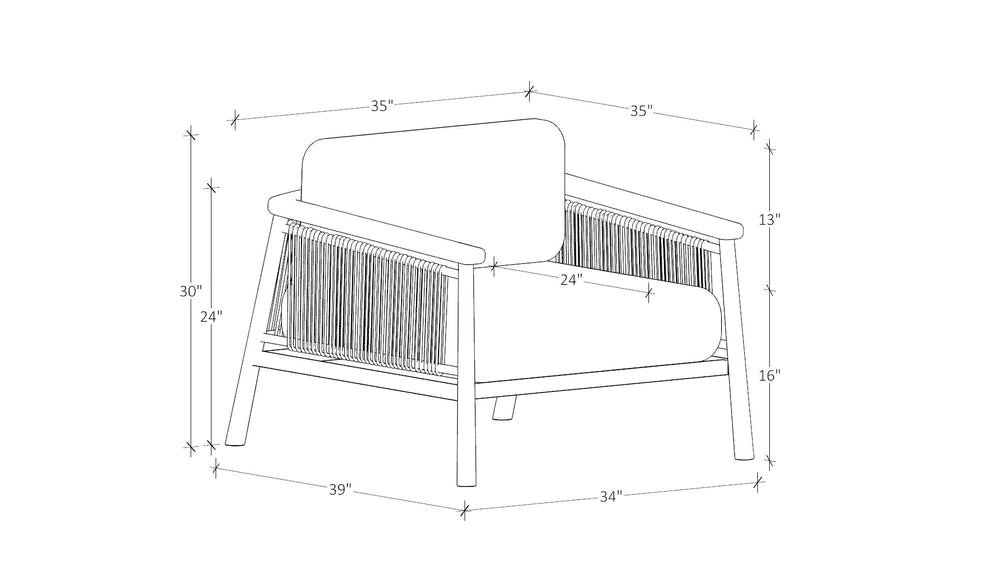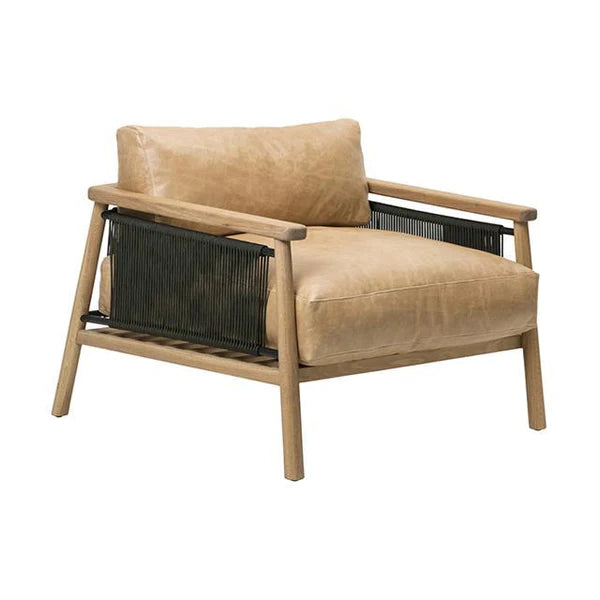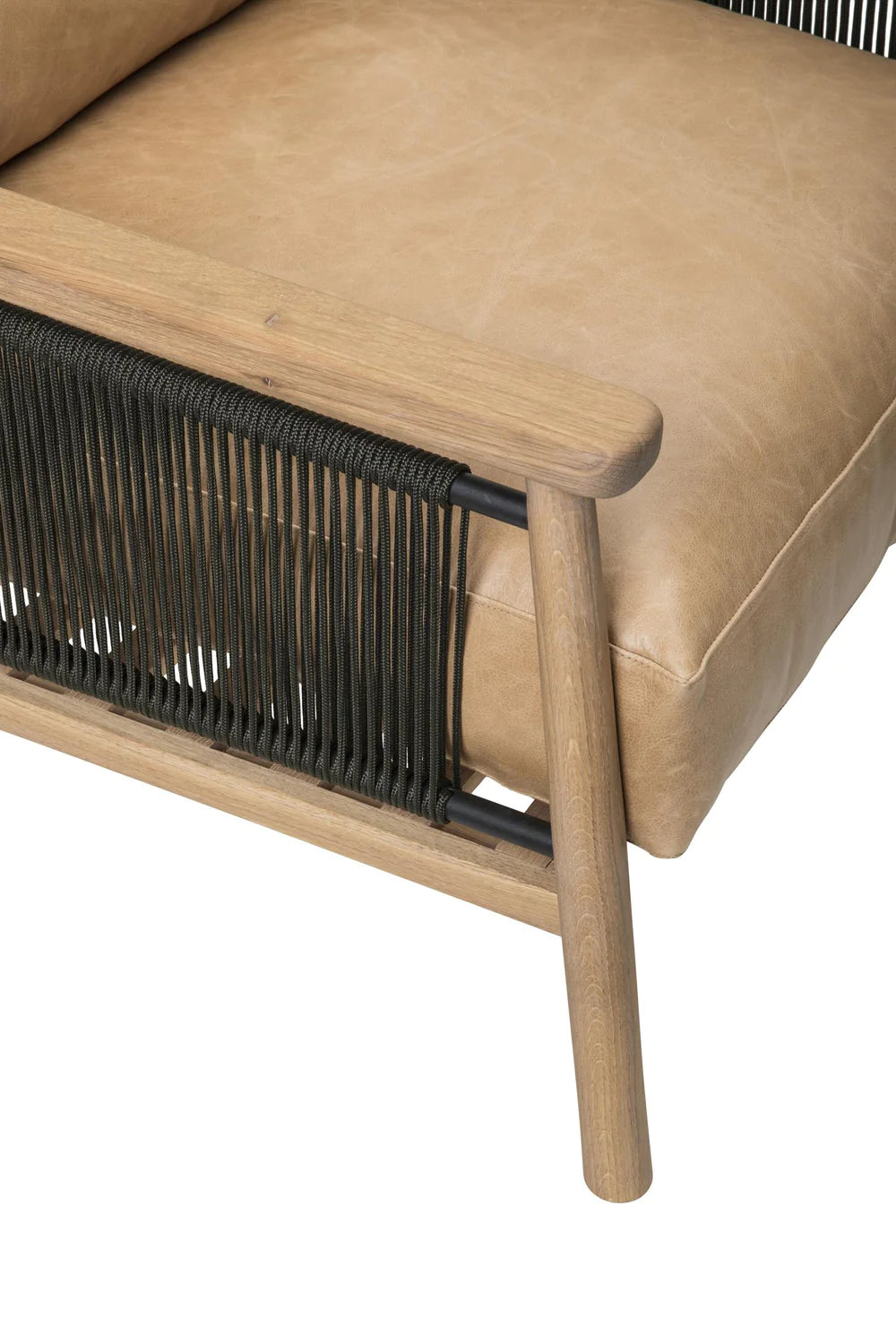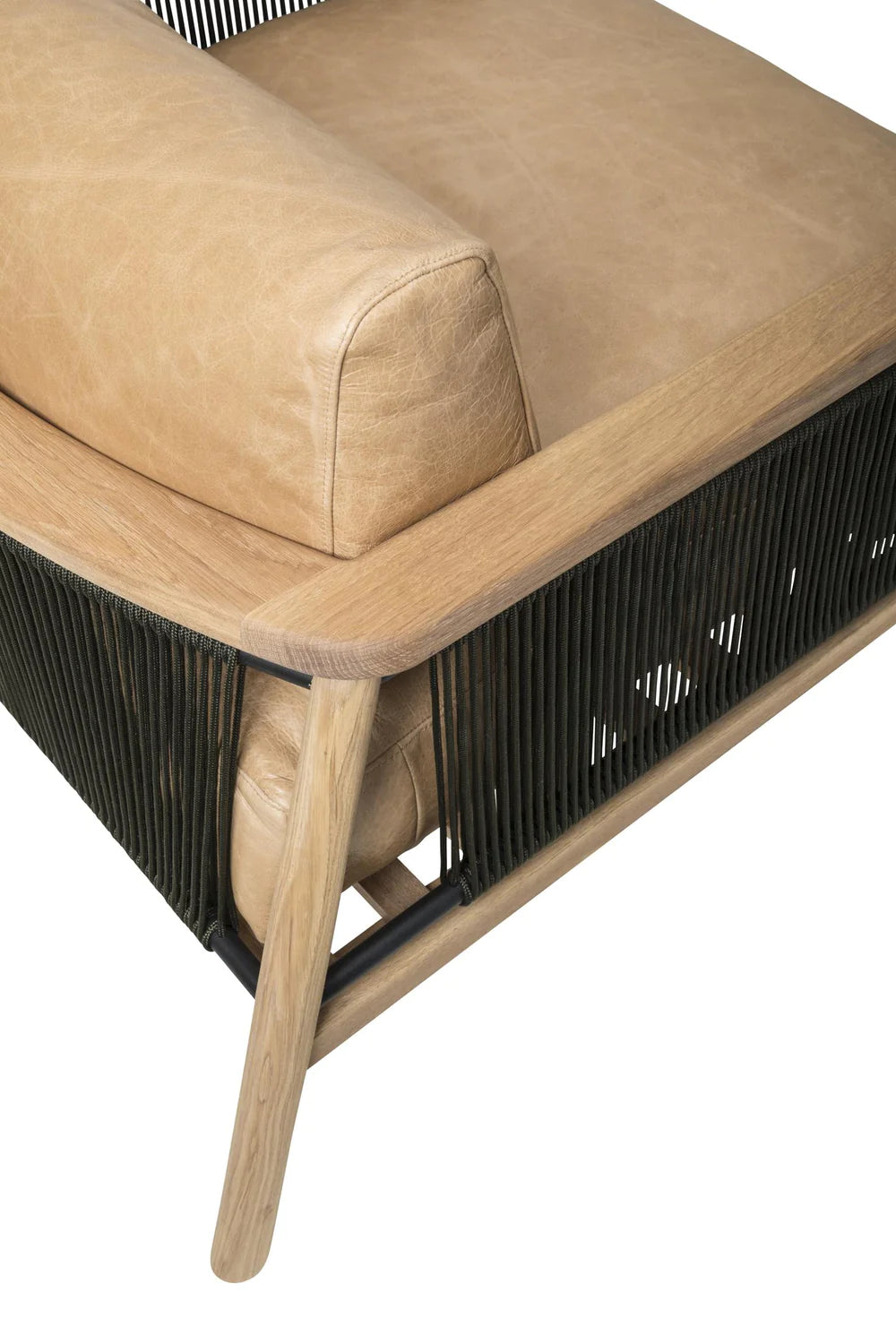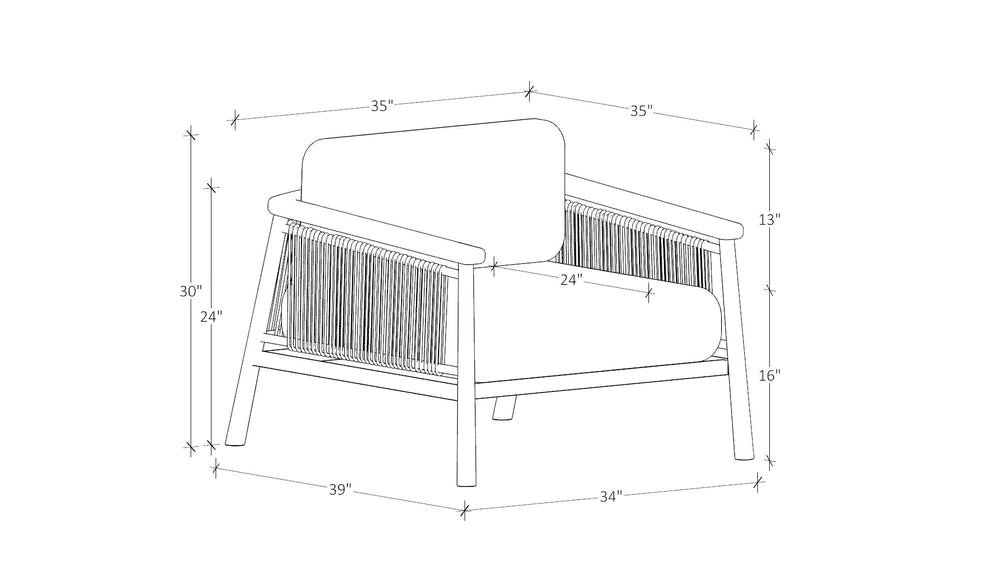 Ngala Trading Co
Imboko Chair Natural Olive Crackle Stone
DIMENSIONS
MATERIAL
FINISH
The Imboko chair is a contemporary piece of furniture that seamlessly blends style, comfort, and a modern safari aesthetic. Here are the details for this stylish and inviting chair:
Style and Comfort: The Imboko chair is designed to provide both style and comfort. Its oversized leather cushions offer a relaxed and comfortable seating experience. The design embraces a casual yet modern safari aesthetic, making it a versatile addition to a variety of interior styles.

Frame: The chair features a solid American Oak timber frame that not only provides a sturdy and durable foundation but also adds a natural and rustic touch to the overall design.

Materials: The chair incorporates a combination of materials to create a unique look. In addition to the American Oak frame and leather cushions, it features polyester cording for added texture and a powder-coated steel element that provides an airy and contemporary accent.

Leather and Cord Sampling: If you're interested in customizing the leather and cord elements to match your interior, leather and cord sampling is available upon request. This allows you to select the materials that best suit your decor.

Dimensions: The chair has a comfortable and accommodating size, measuring 35 inches in width, 39 inches in depth, and 30 inches in height. Its generous dimensions make it an inviting piece for relaxation.

Manufacturer: The Imboko chair is crafted by Umdabu, a reputable manufacturer known for its commitment to quality craftsmanship and innovative designs.

Origin: This stylish chair is proudly made in Johannesburg, South Africa, reflecting the manufacturer's dedication to producing high-quality and distinctive furniture.

Made-to-Order: The Imboko chair is made-to-order, ensuring that it is customized to your specific preferences and requirements. Please allow 12-14 weeks for the manufacturing process to be completed.

Natural Materials - Leather: The chair features leather as one of its primary materials, contributing to its natural and warm aesthetic. Leather is a material known for its durability and timeless appeal, making it an excellent choice for both style and longevity.
The Imboko chair is a statement piece that brings a touch of modern safari elegance to your living space. With its oversized leather cushions, solid American Oak frame, and unique combination of materials, it creates an inviting and sophisticated atmosphere. Whether it's placed in a living room, study, or any other area, this chair offers both style and comfort, making it a focal point that adds character to your home decor. The option to customize the leather and cord elements ensures that the chair can be tailored to match your individual design preferences, resulting in a truly personalized and stunning piece of furniture.