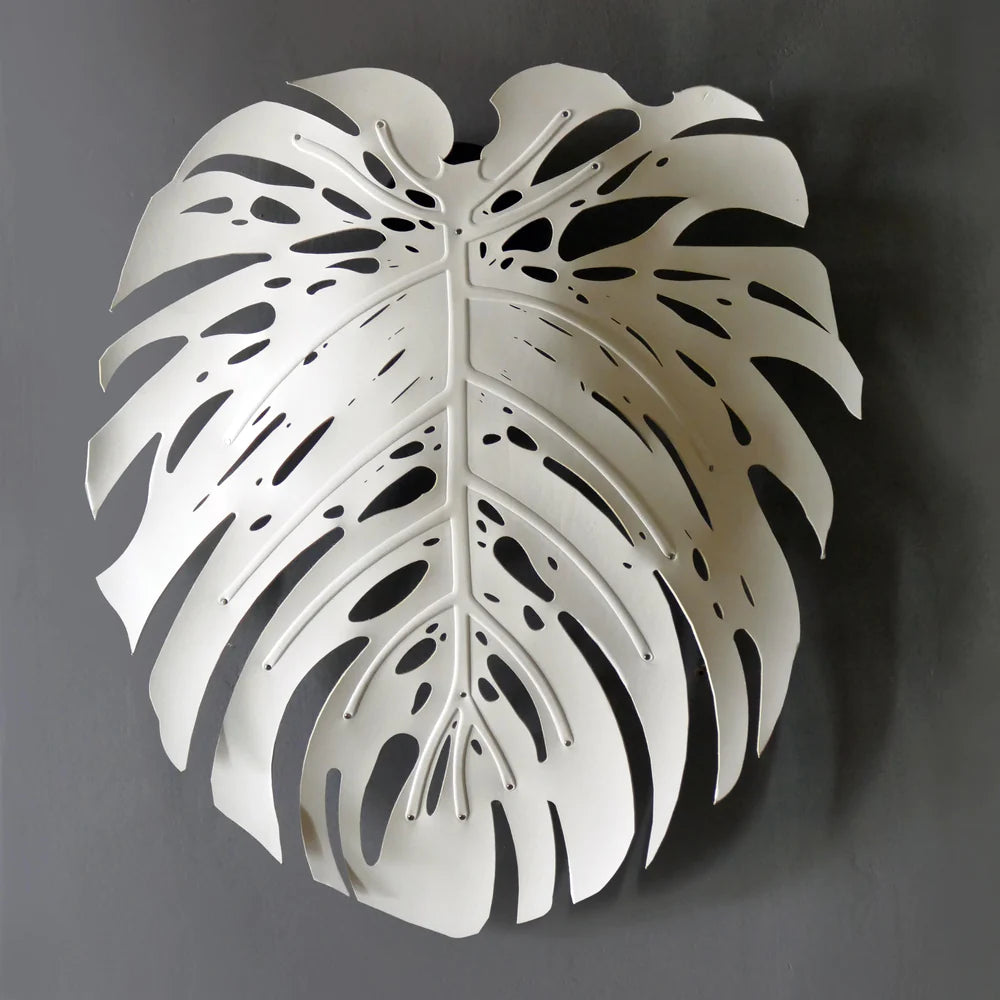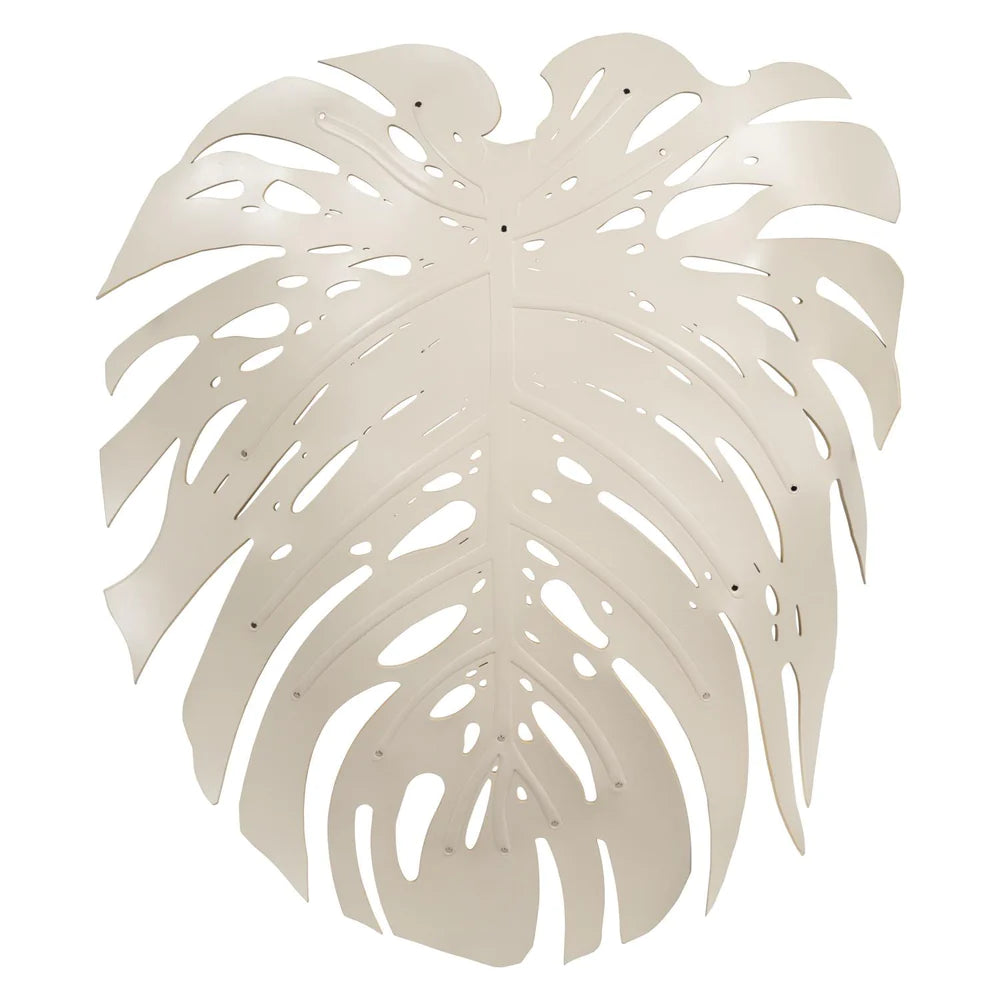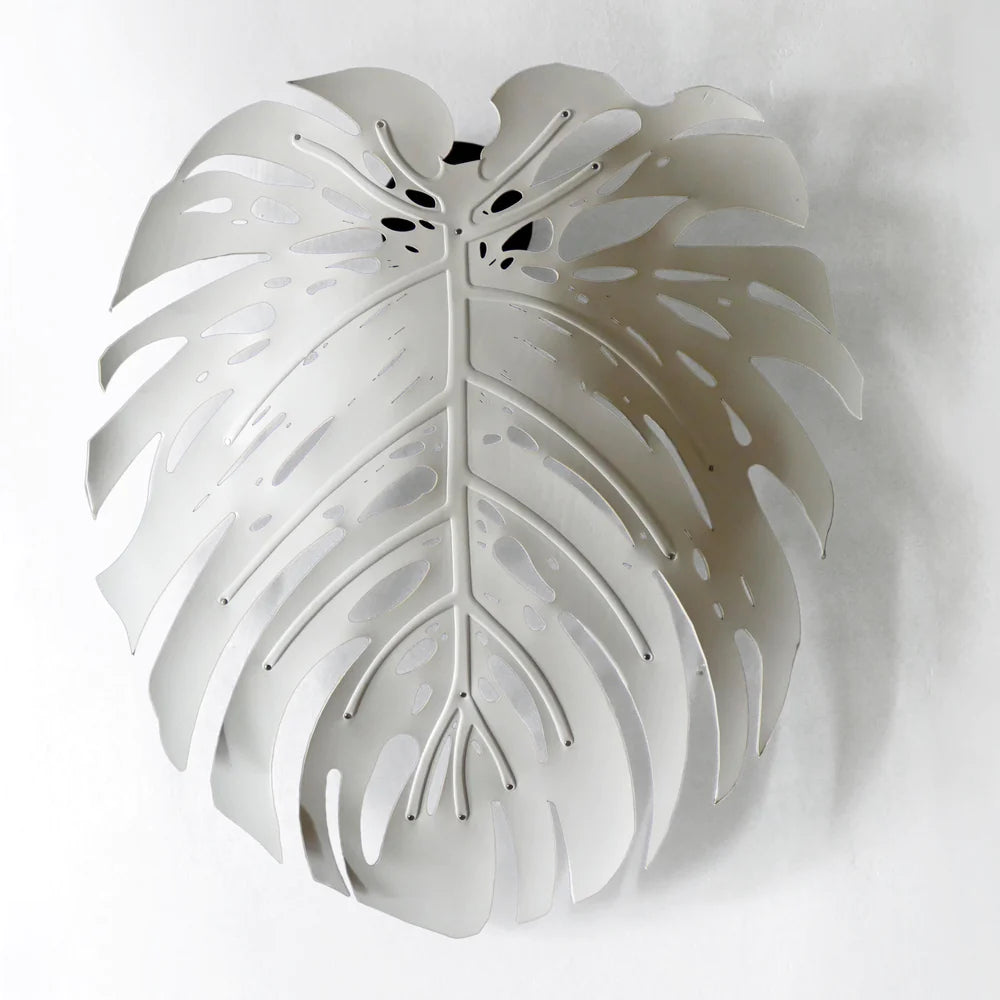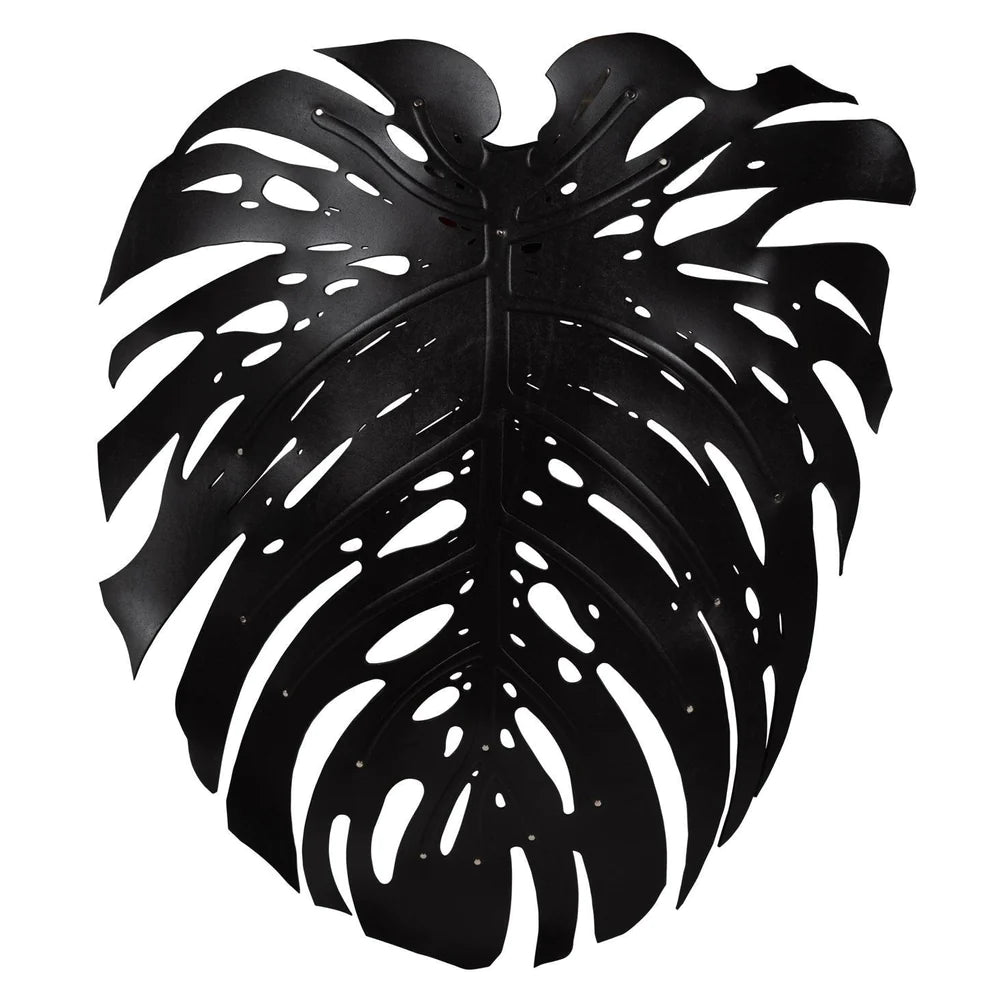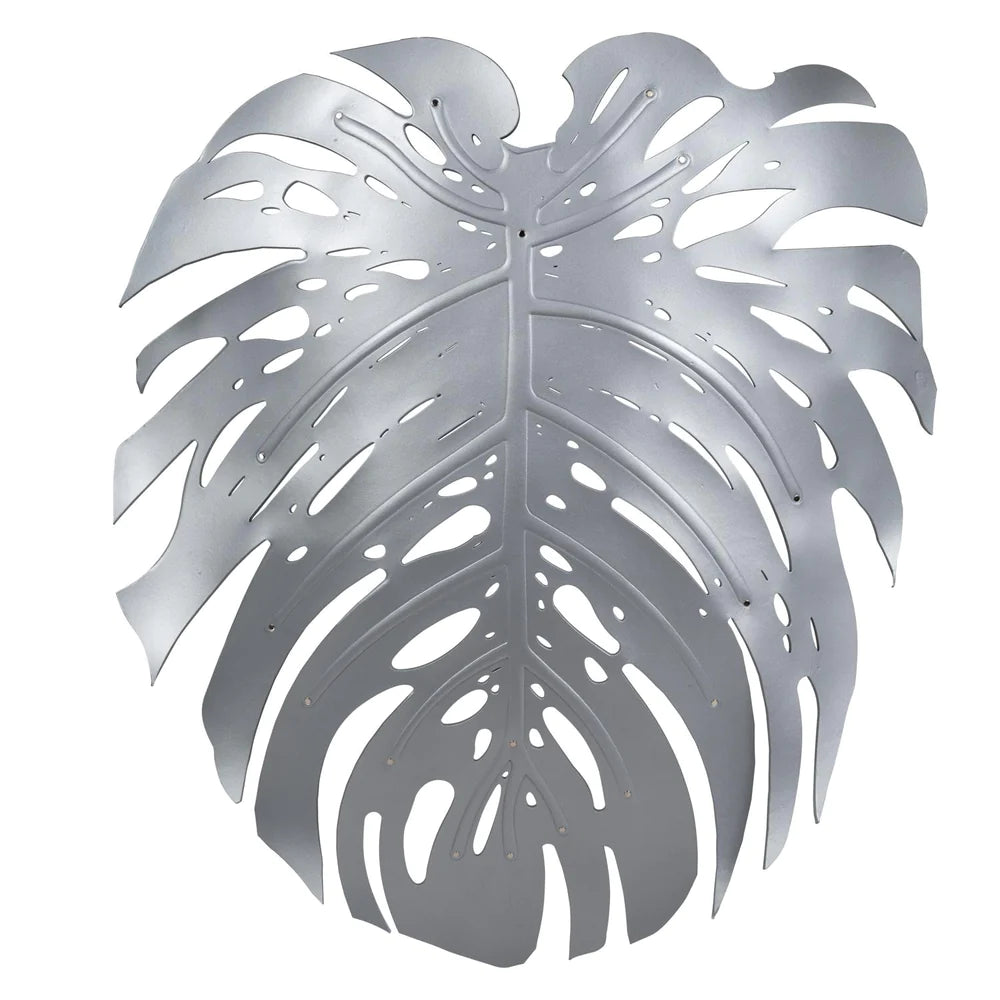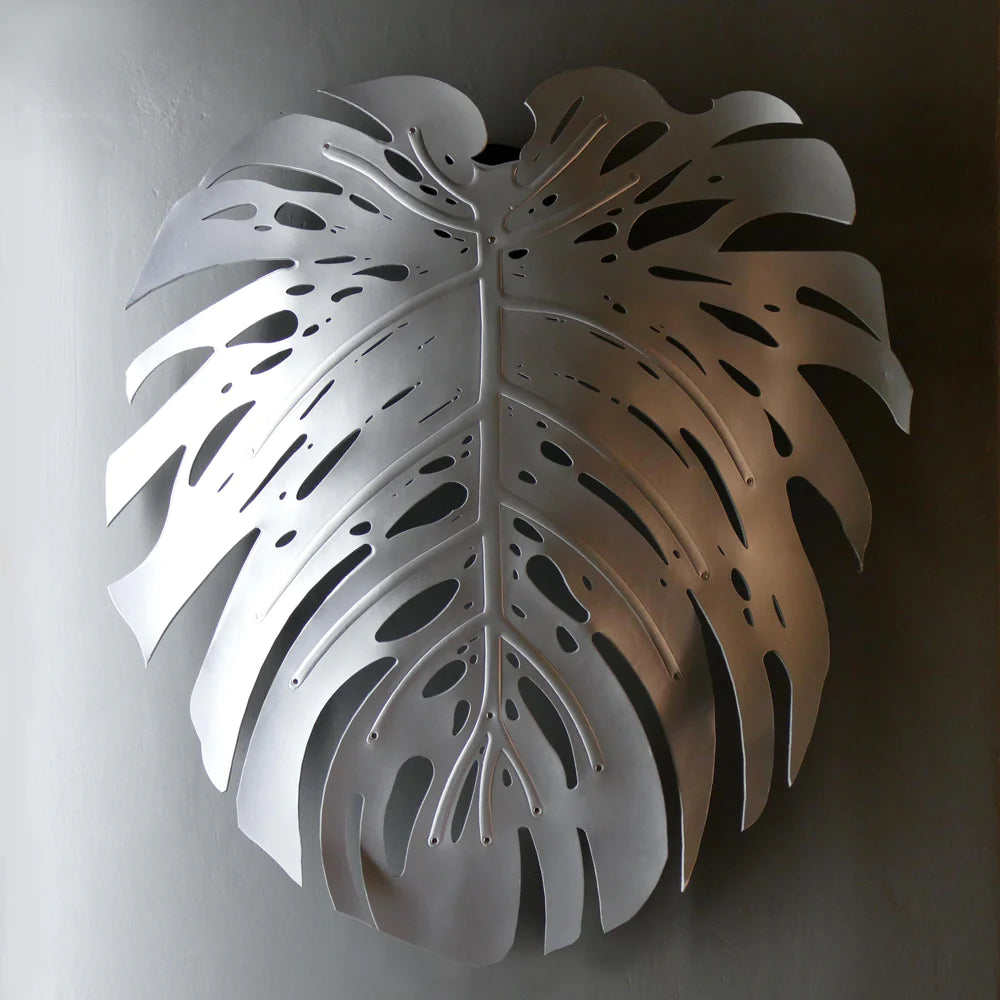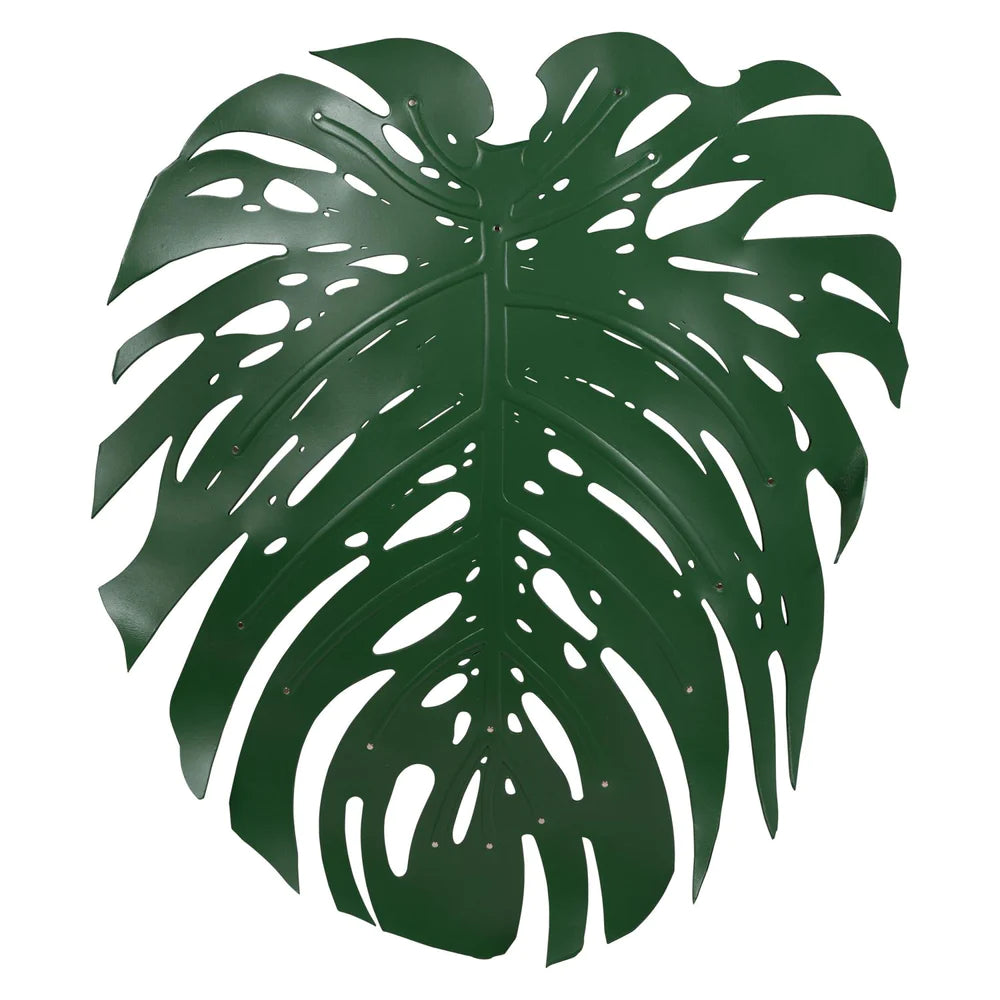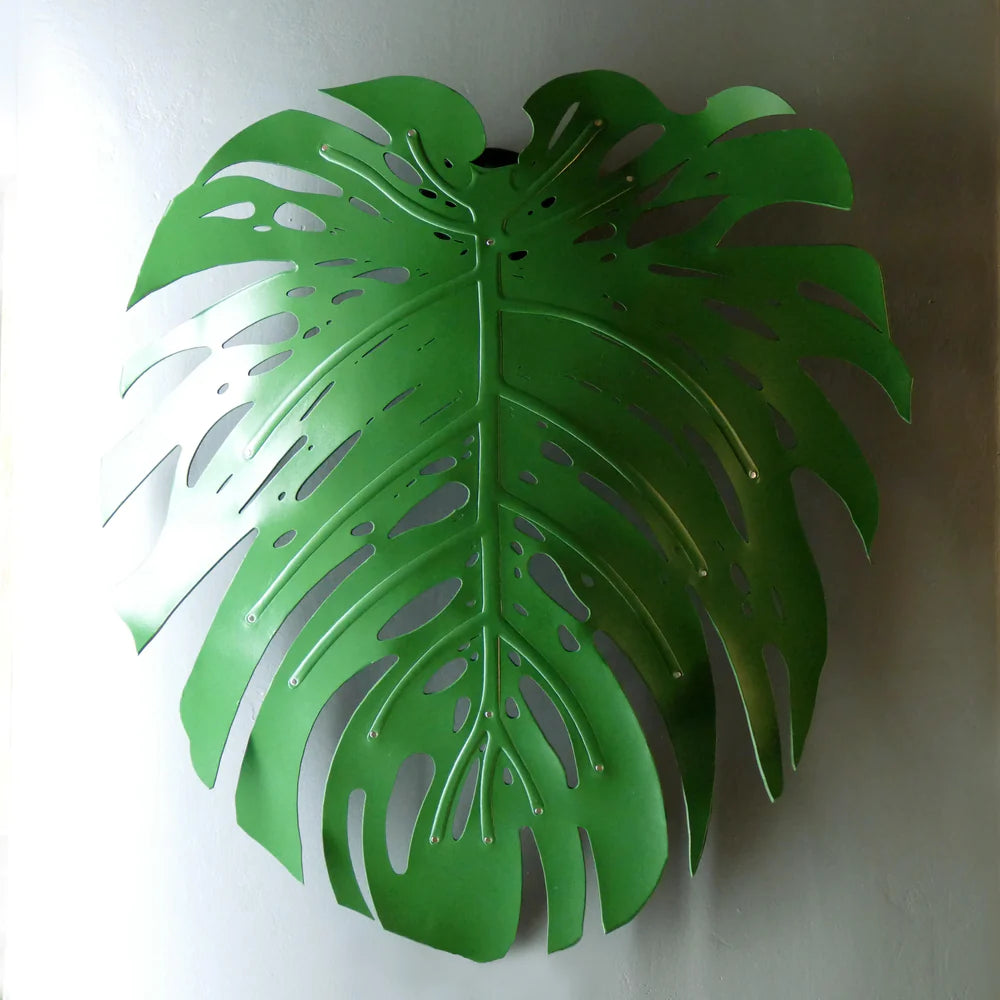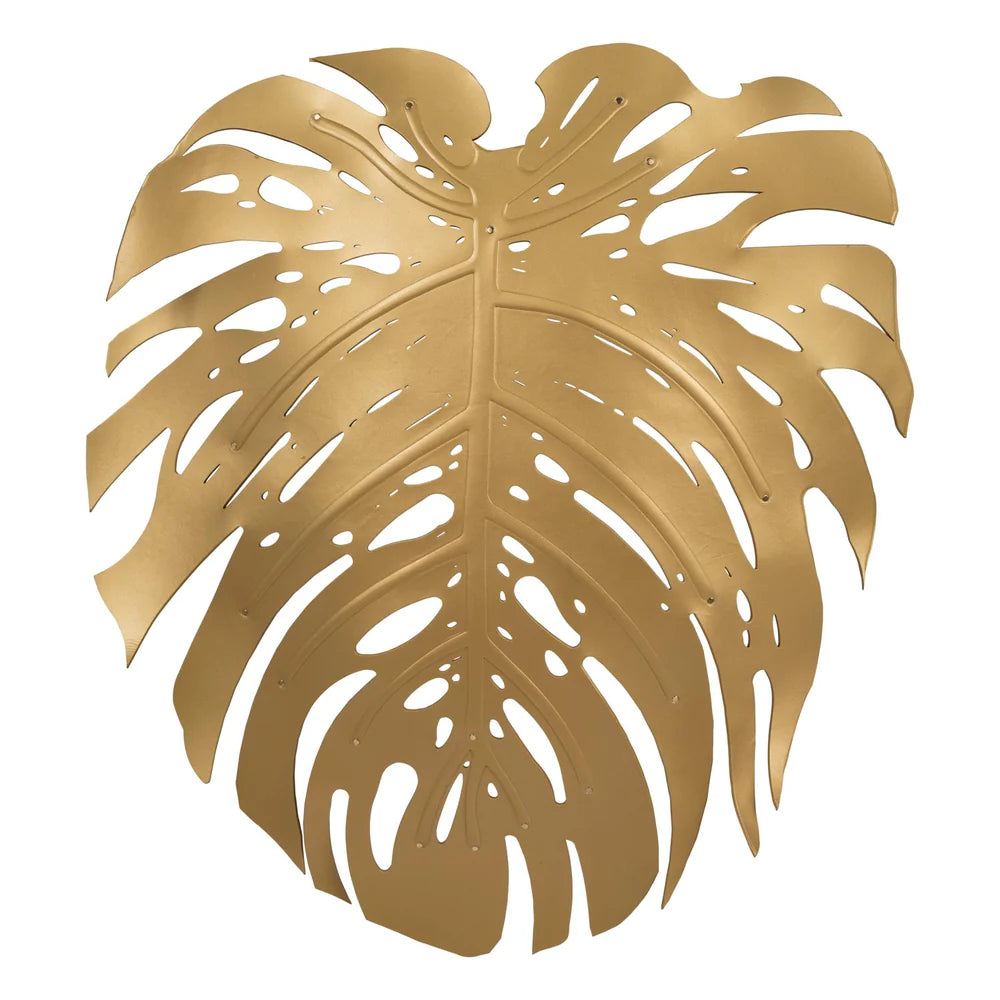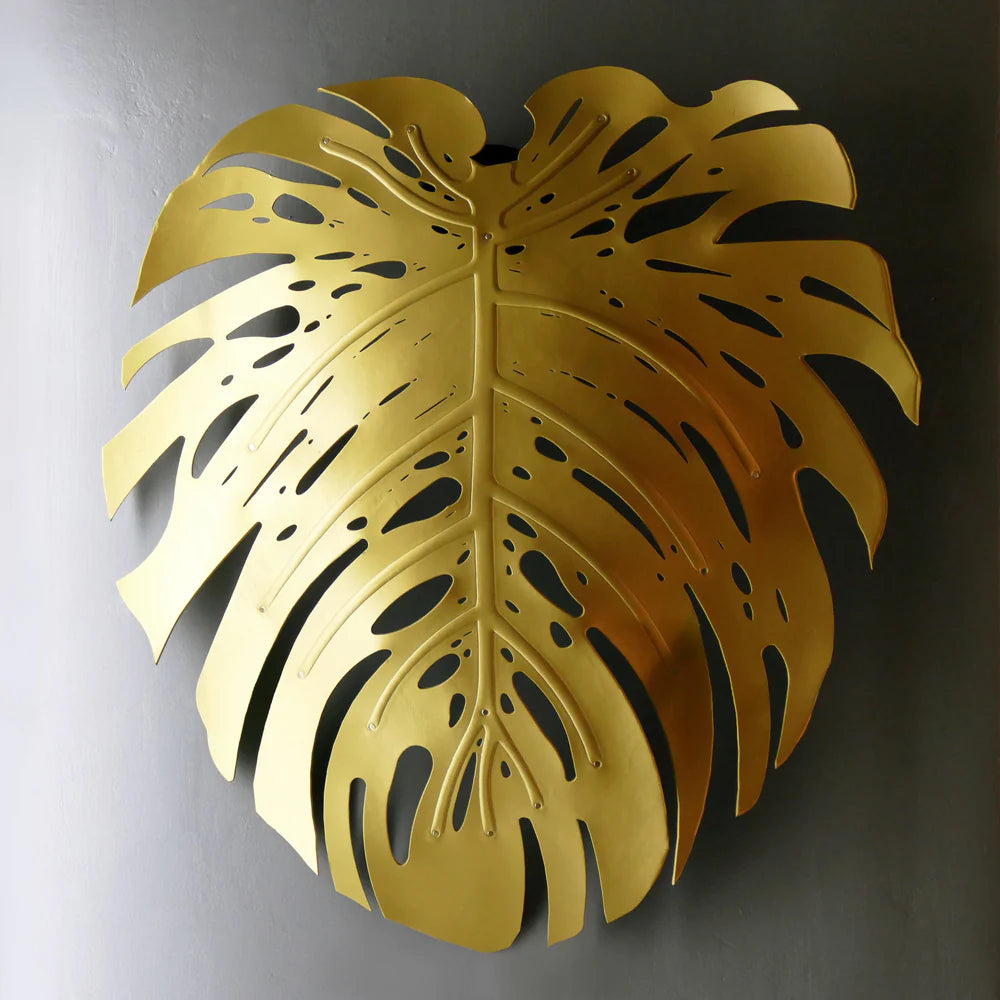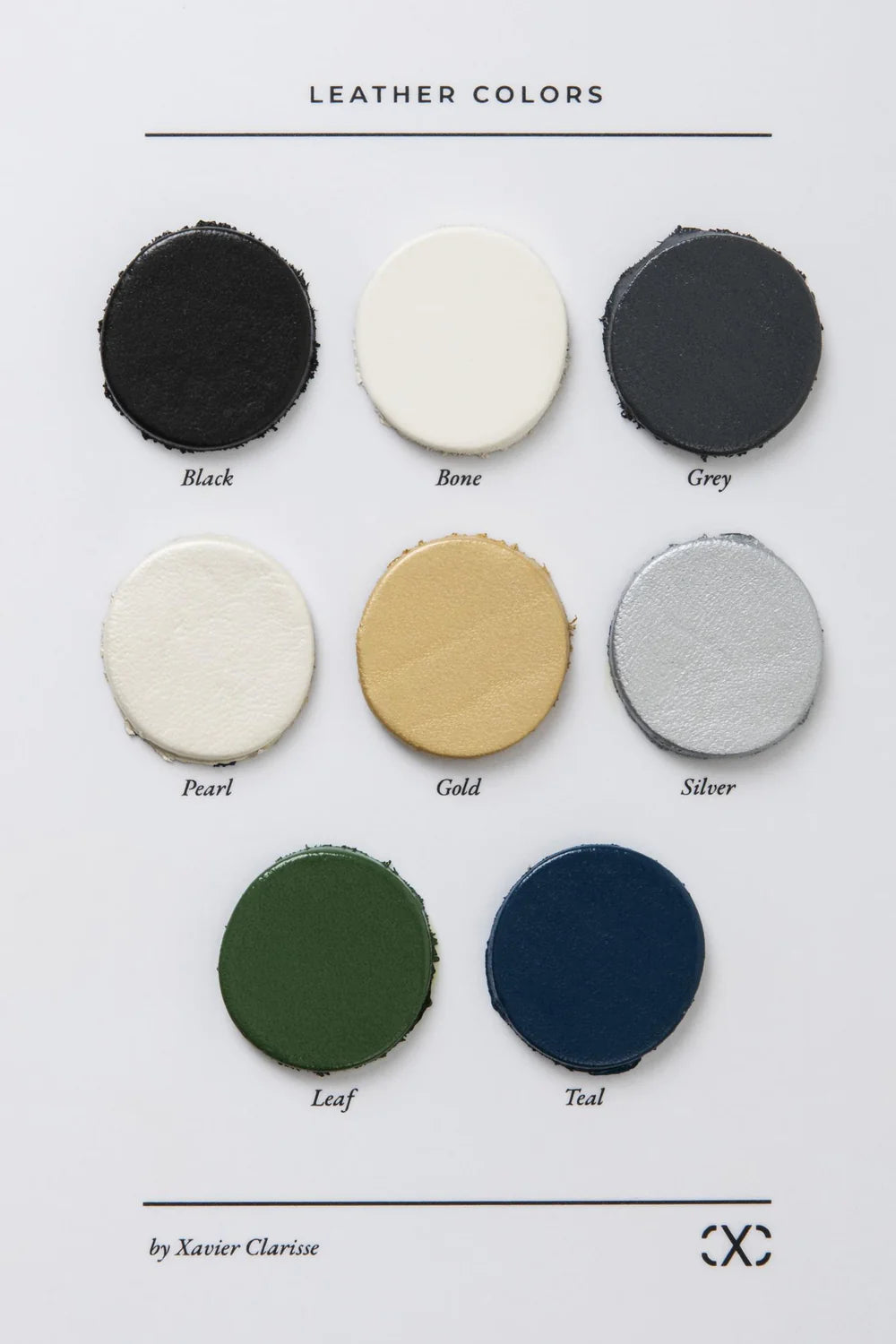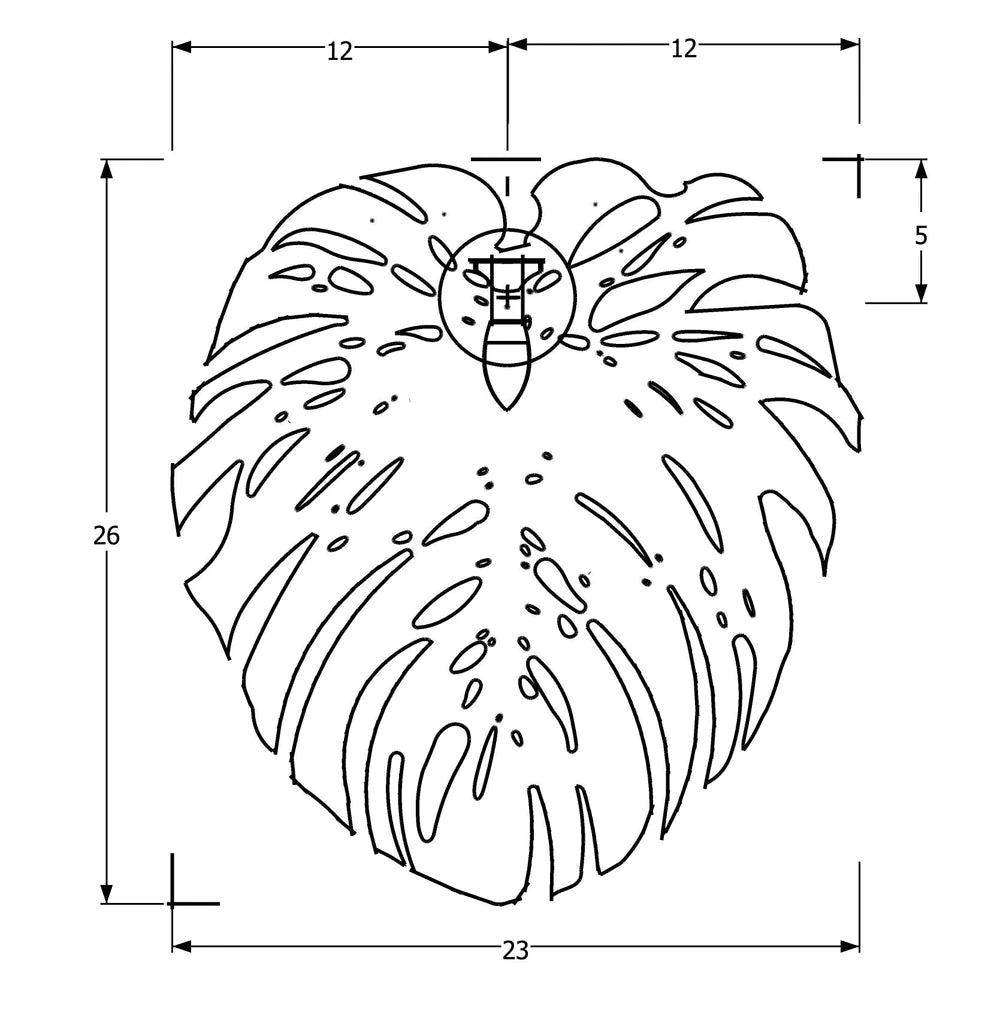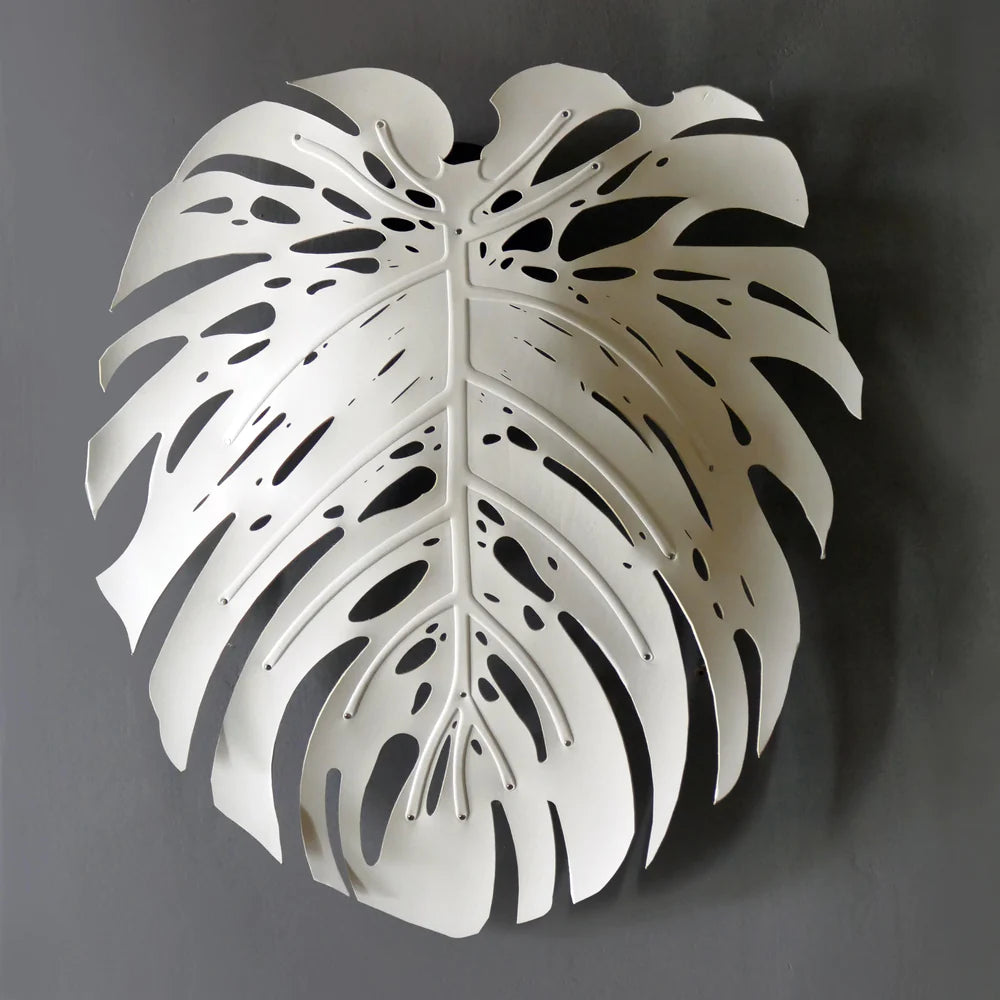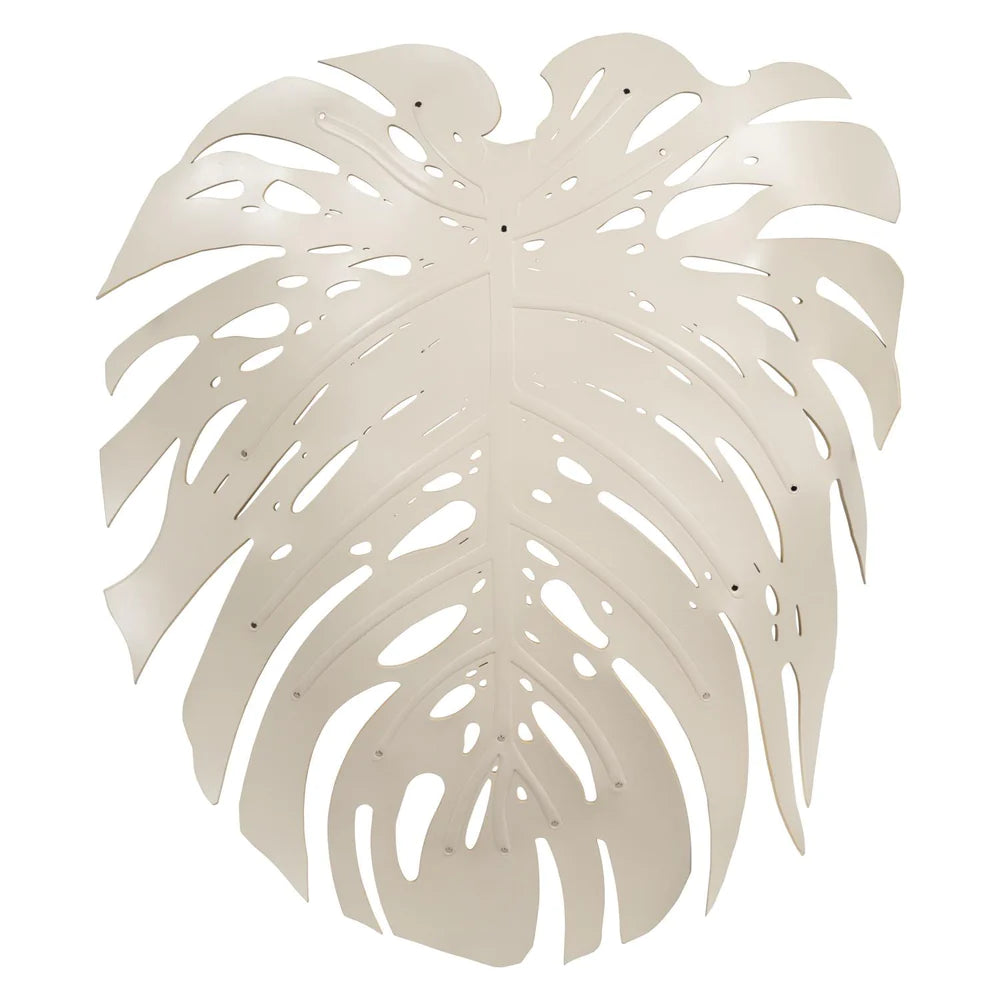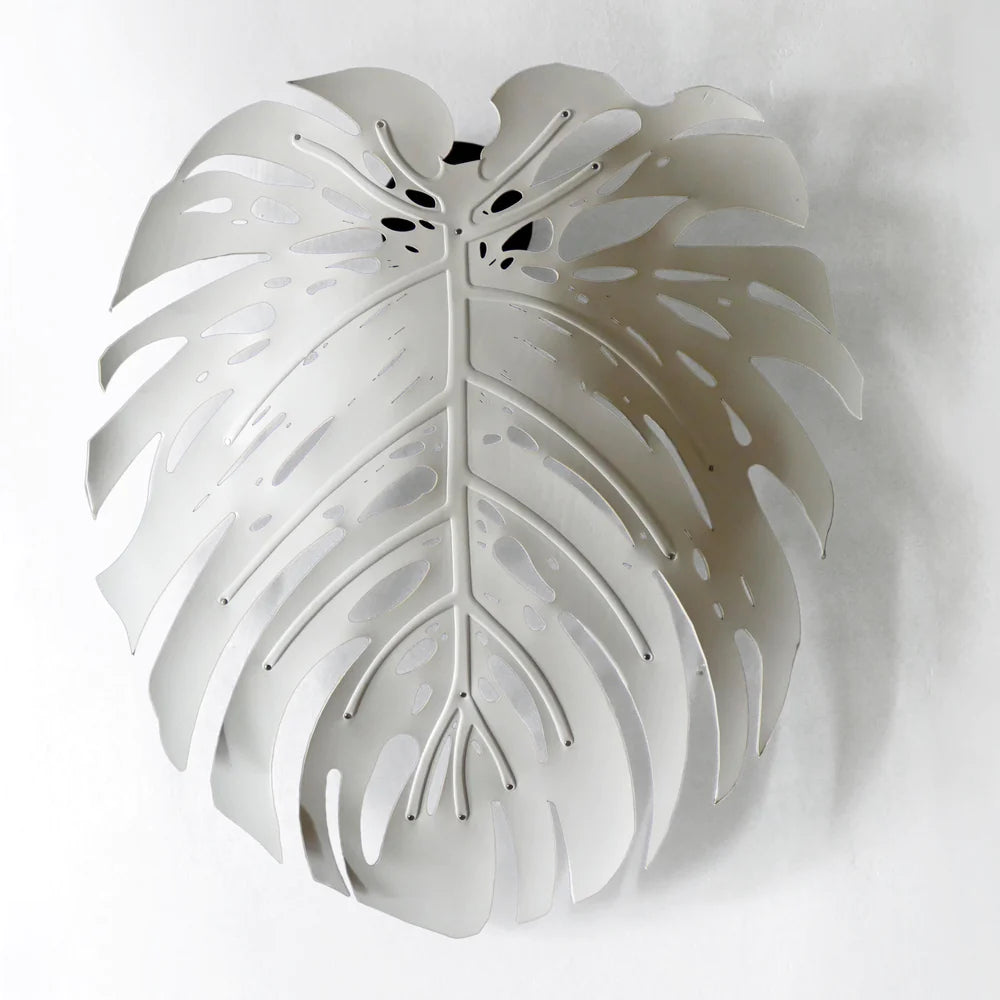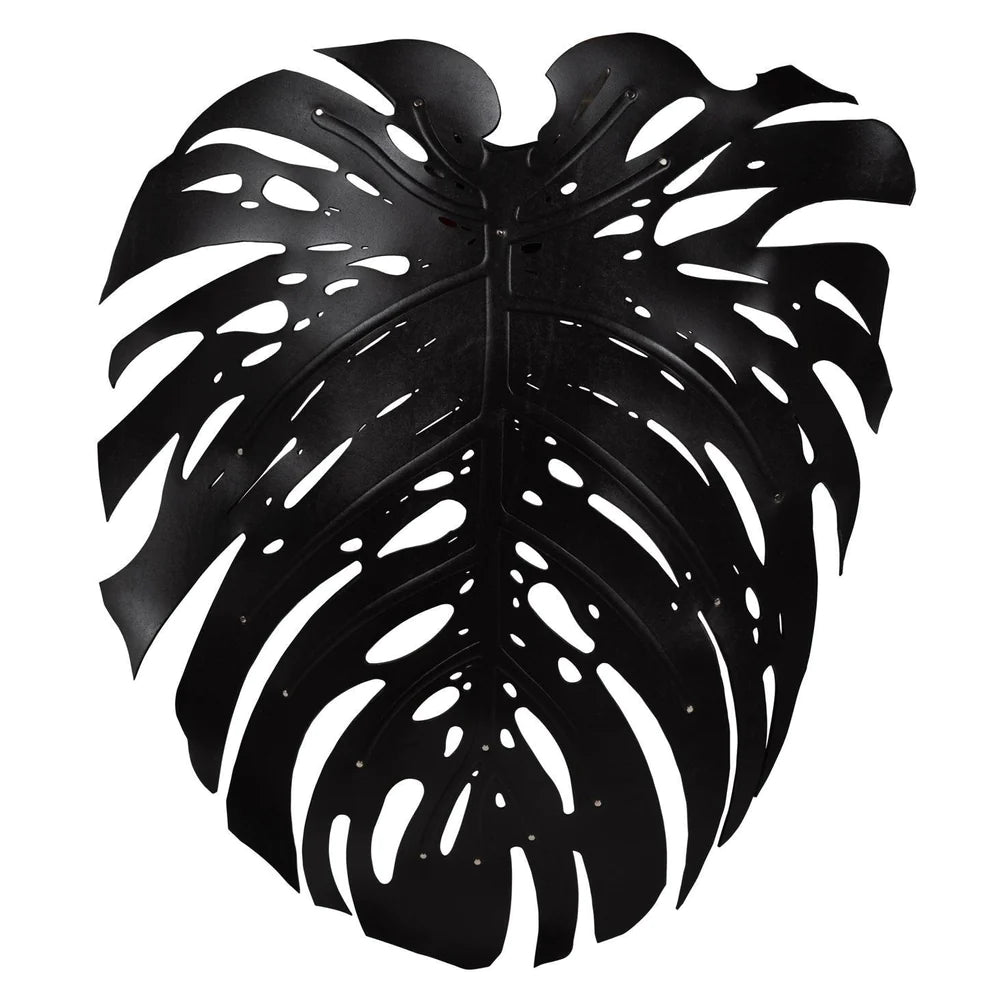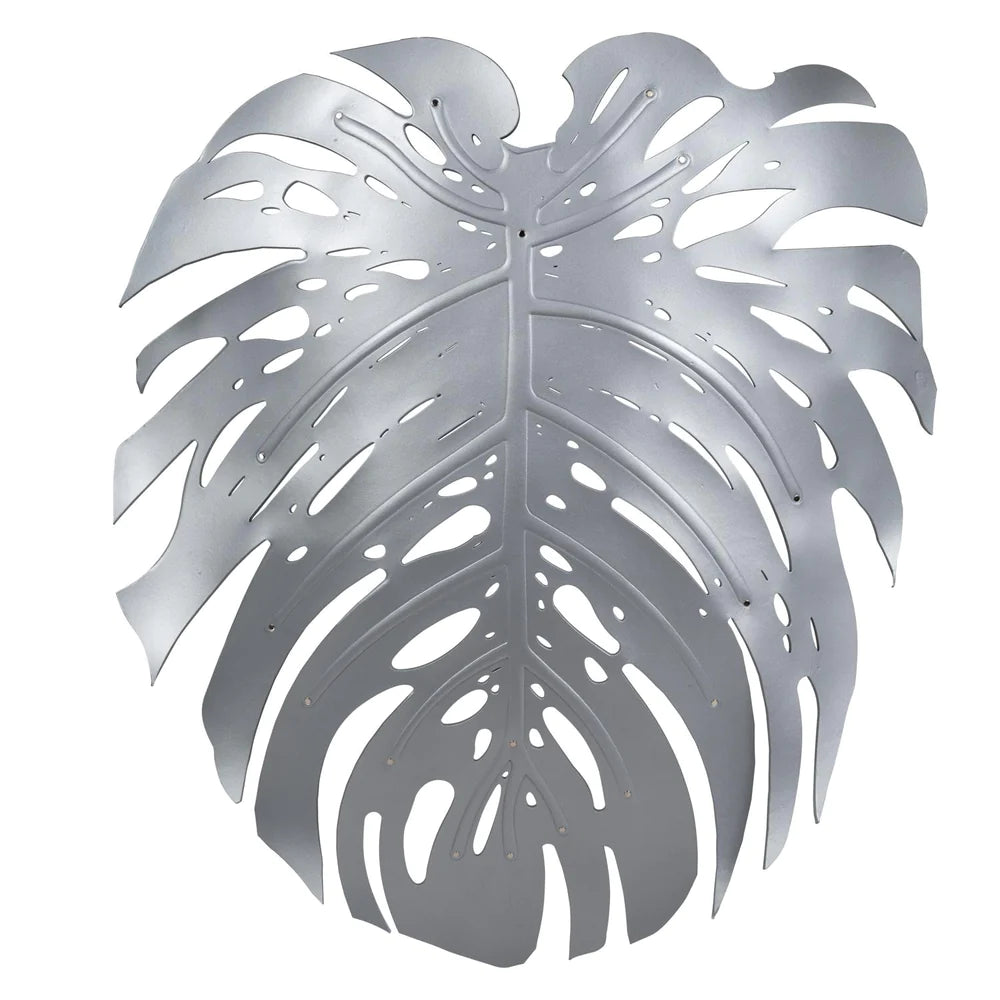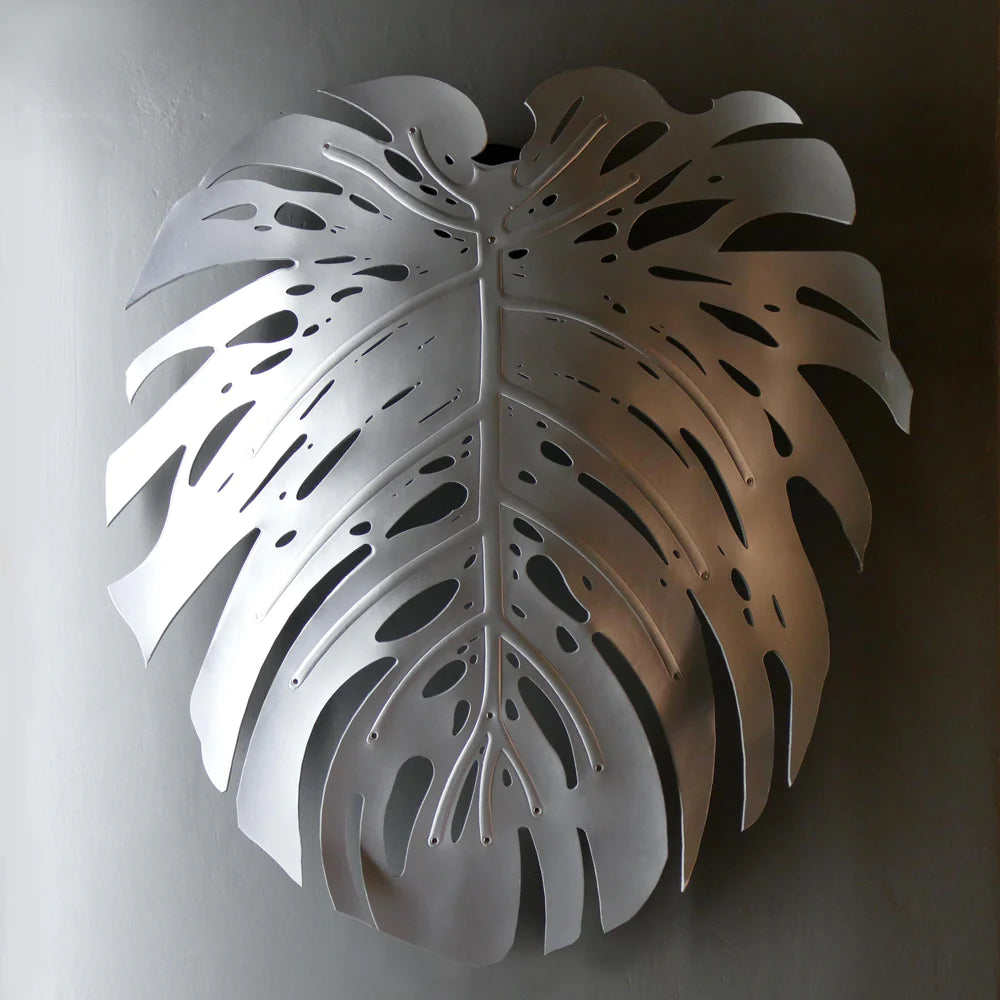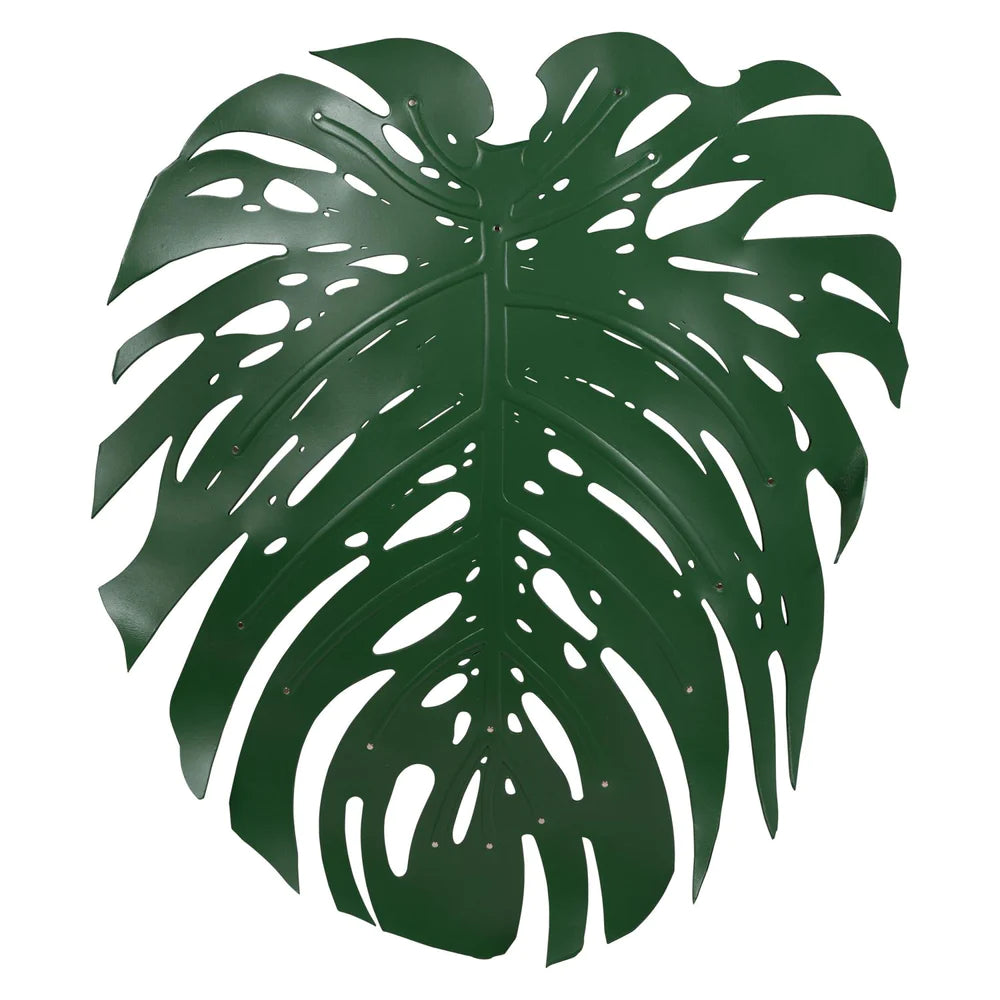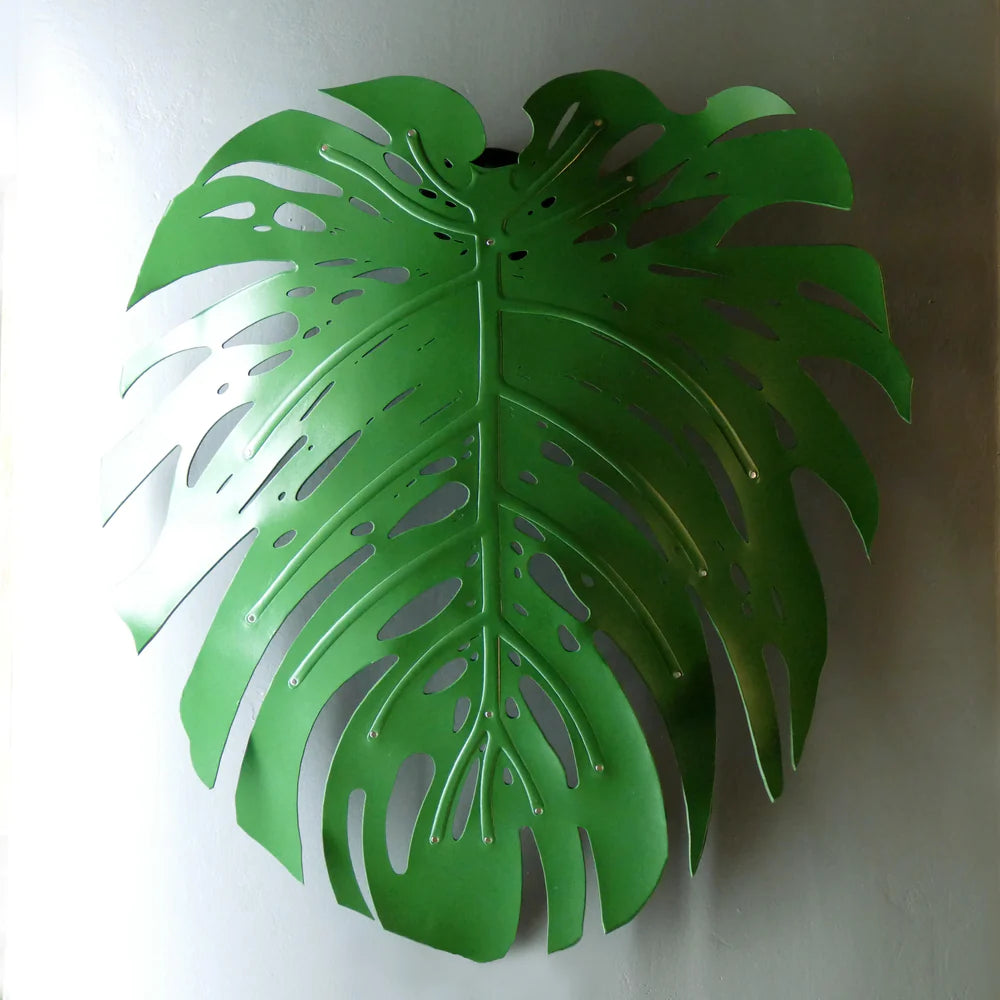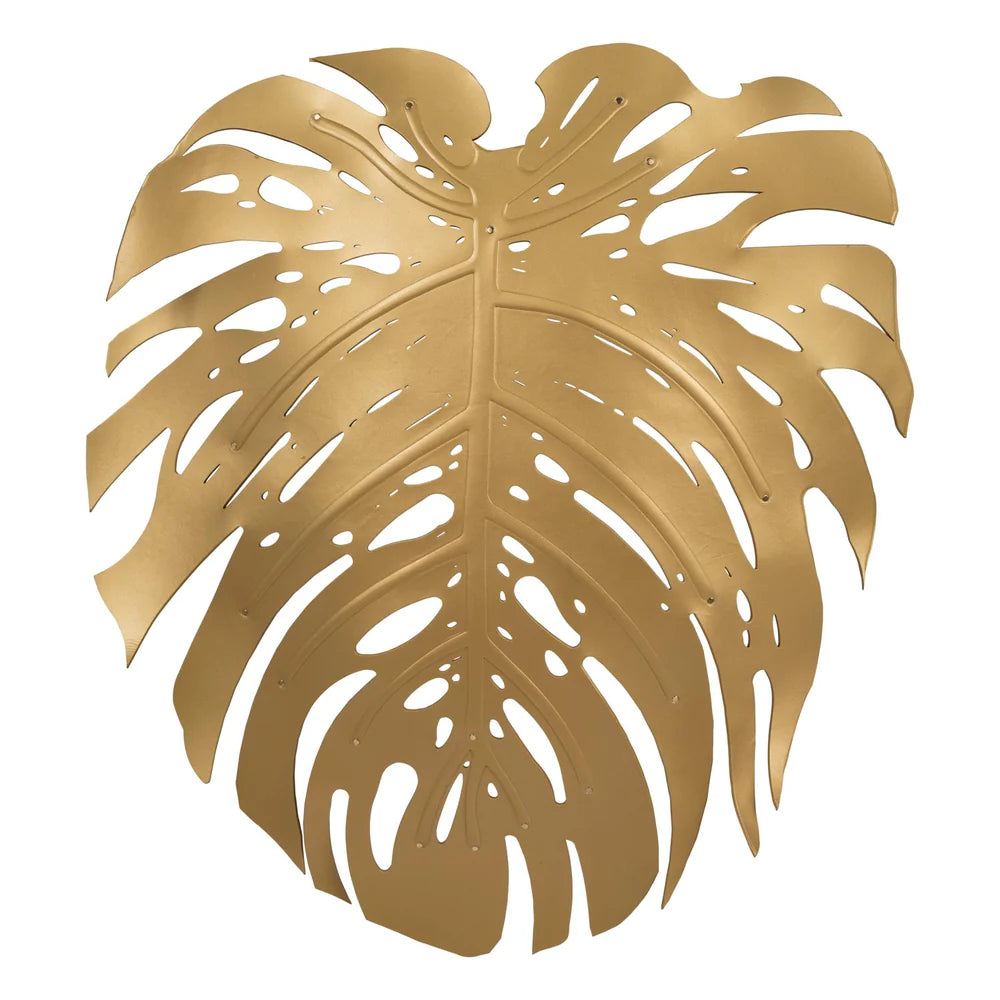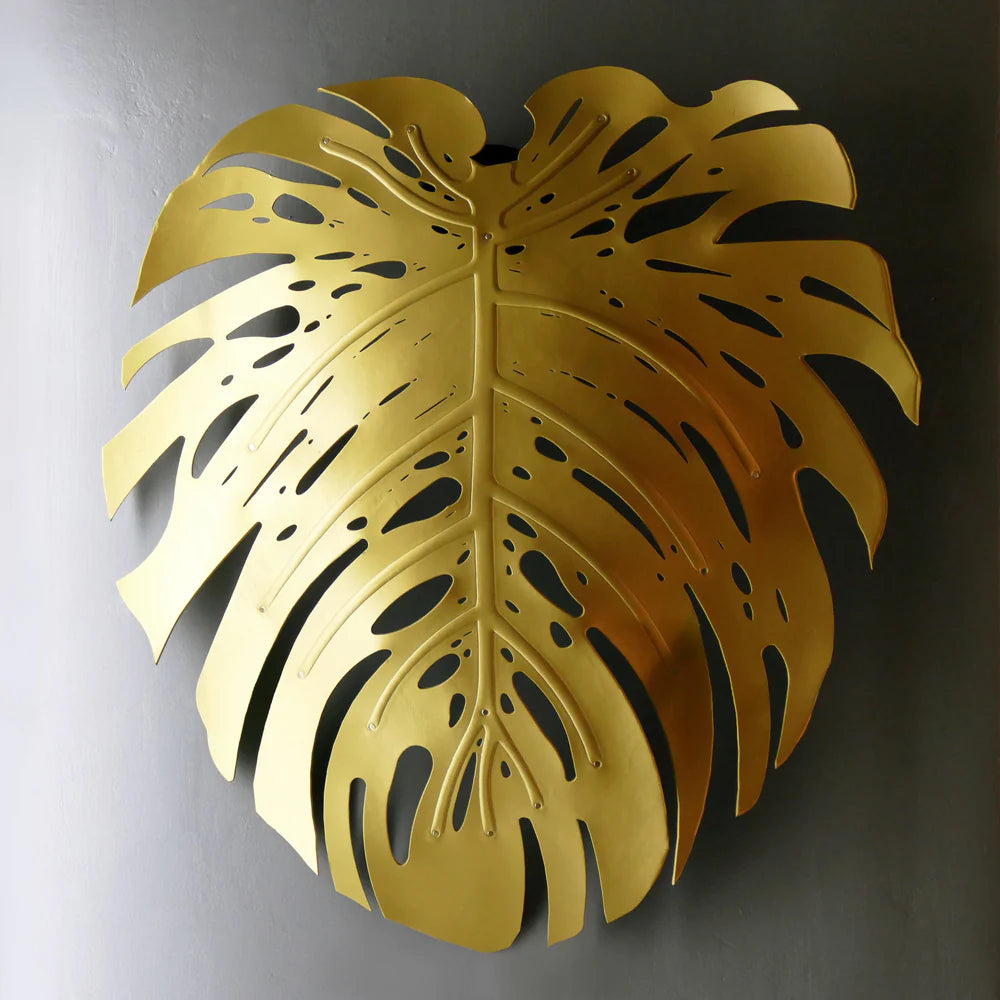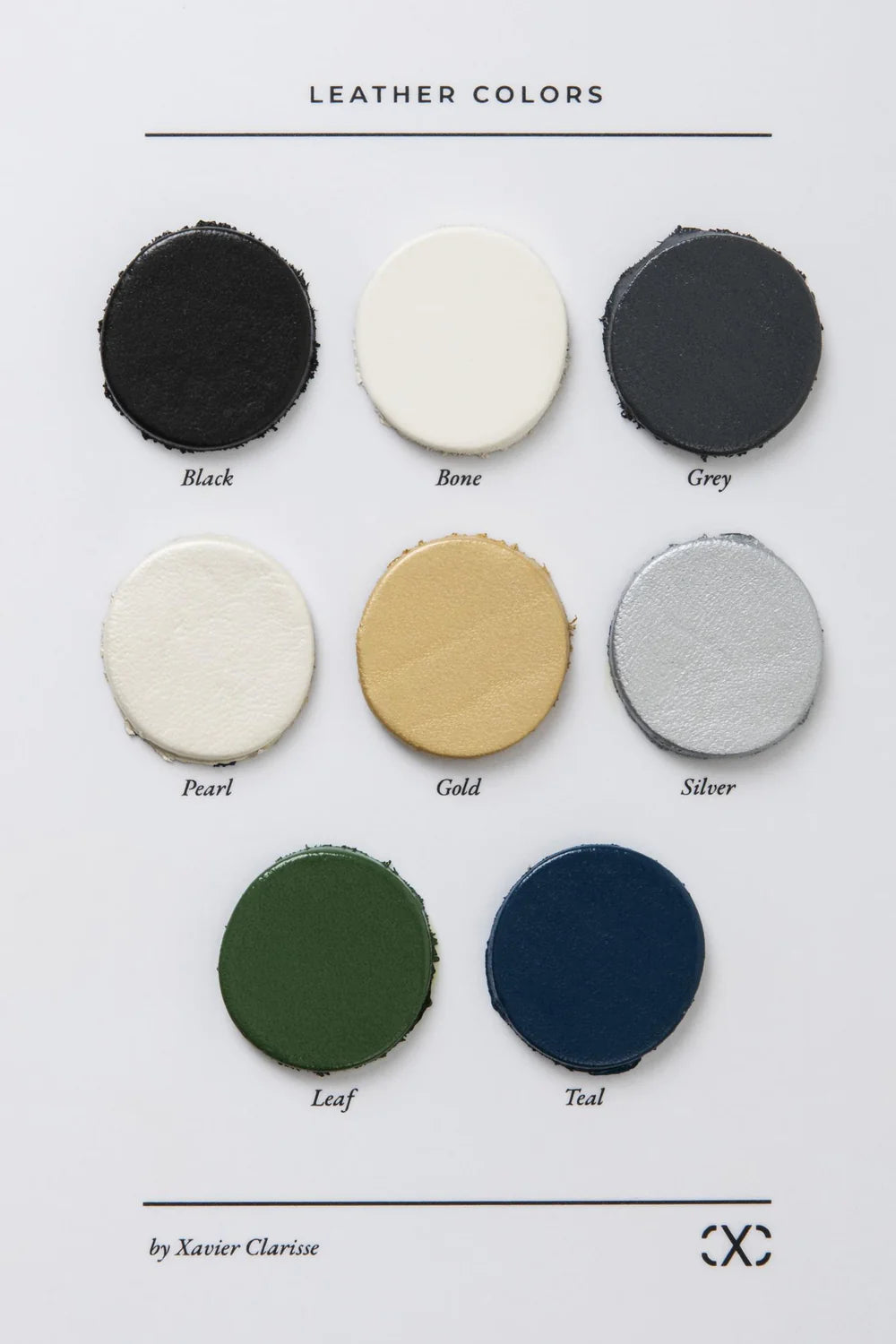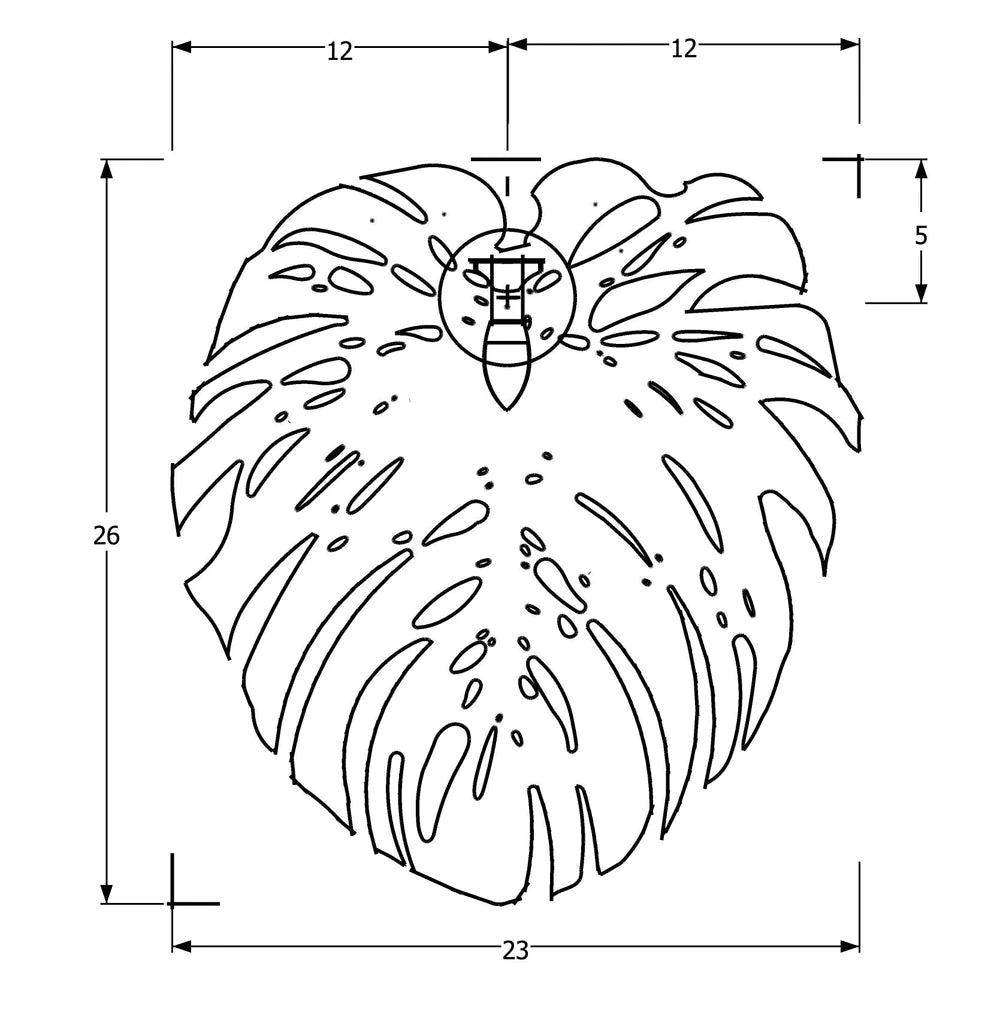 Ngala Trading Co
Delicious Monstera Leather Wall Sconce
DIMENSIONS
MATERIAL
FINISH
The "Delicious Monstera" wall sconce is a breathtaking piece of artistry that draws its inspiration from the lush, coastal regions of southern Africa and the magnificent Philodendron Monstera plants that grace these areas. Crafted with meticulous attention to detail in Xavier Clarisse's studio in Durban, South Africa, each wall sconce is a testament to quality craftsmanship and a deep connection with nature. Here are the key details about this exceptional wall sconce:
Inspiration: The "Delicious Monstera" wall sconce is inspired by the natural beauty of the Philodendron Monstera plants, paying homage to the wonders of southern Africa's coastal regions.

Materials: This wall sconce is meticulously crafted from locally sourced, high-quality vegetable-tanned leather, which gives it a sense of authenticity and sustainability. It also features a stainless steel skeleton that transforms the flat leather fronds into a captivating three-dimensional hanging sculpture.

UL-Listed: Like all hard-wired lighting, this wall sconce is UL-listed for dry locations, ensuring safety and reliability. However, it is not suitable for outdoor use.

Dimensions: The wall sconce has a width of 23 inches and a height of 26 inches, making it a remarkable and eye-catching addition to any space.

Color Options: The wall sconce is available in a selection of stunning colors, including Bone, Black, Silver, Green, and Gold, allowing you to choose the one that best complements your decor.

Materials: The wall sconce is constructed from tanned bovine leather and stainless steel, ensuring both durability and an elegant appearance.

Bulb: It accommodates 1 x E12 Candelabra bulb (7W LED, not included), providing energy-efficient lighting options.

Manufacturer: The "Delicious Monstera" wall sconce is created by Clarisse Design, reflecting a dedication to artistic and functional design.

Origin: Handcrafted in Durban, South Africa, it embodies the creative spirit and craftsmanship of the region.

Made-to-Order: This wall sconce is made-to-order, and customers are asked to allow 12-14 weeks for production and delivery, reflecting the meticulous craftsmanship and attention to detail.
The "Delicious Monstera" wall sconce is more than just a lighting fixture; it's a piece of art that celebrates nature and brings a touch of elegance and creativity to your space. It serves as a conversation piece and a source of warm and inviting illumination, adding a unique and artistic touch to your decor.