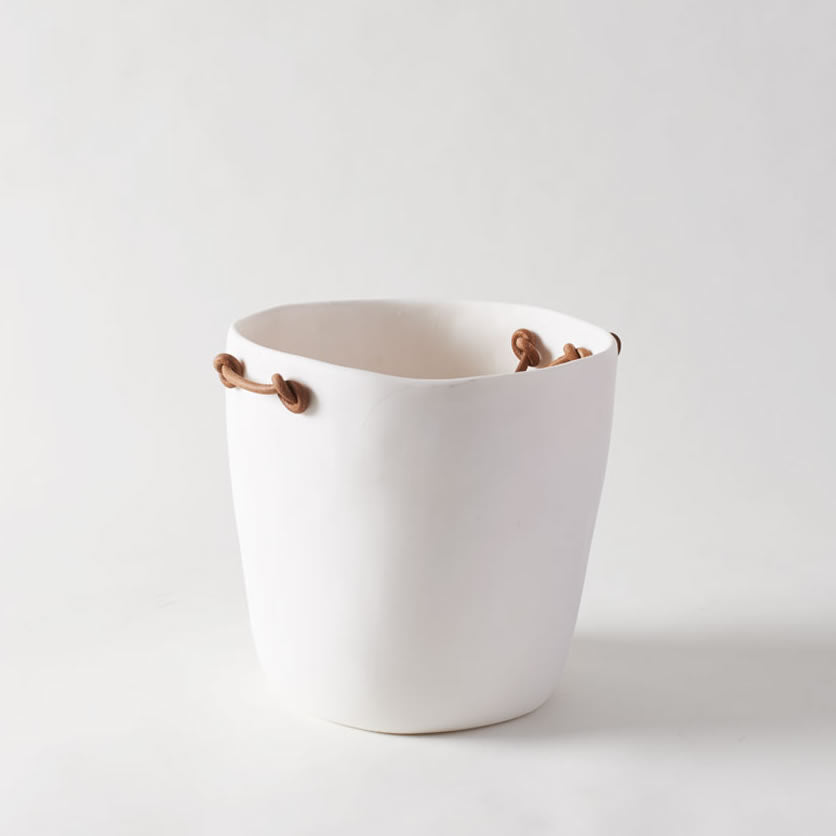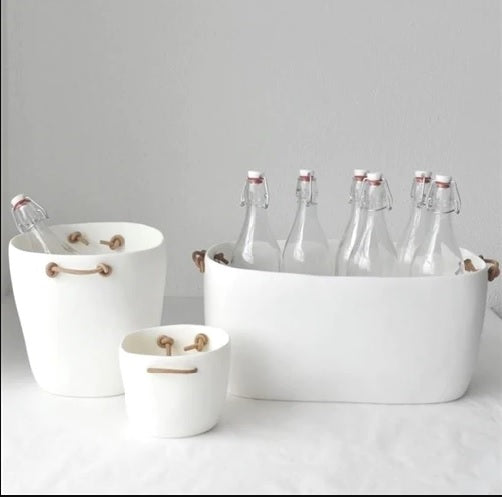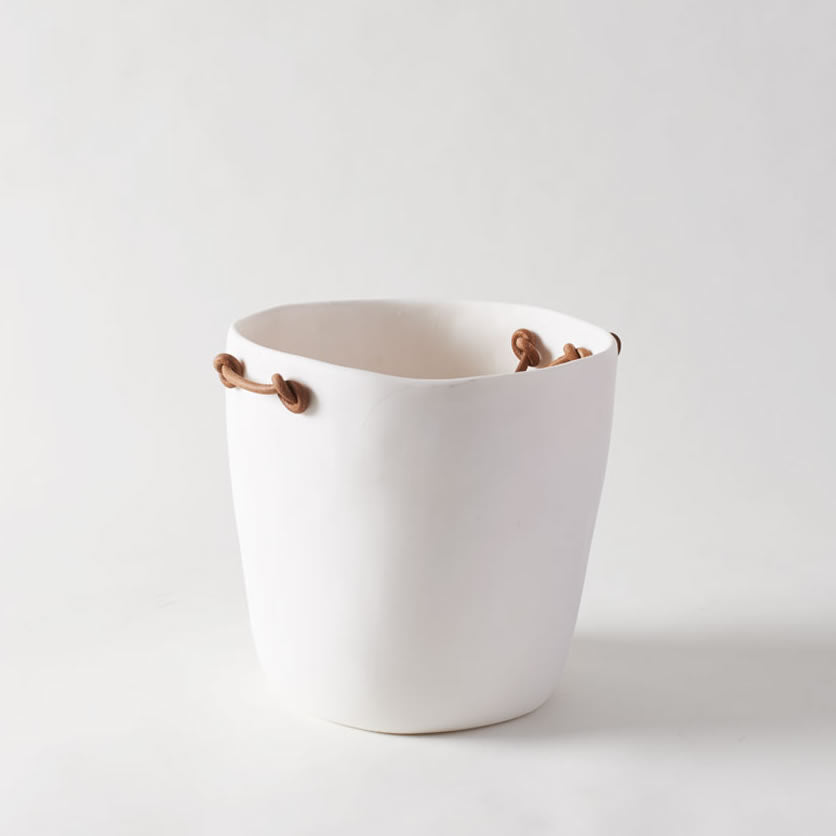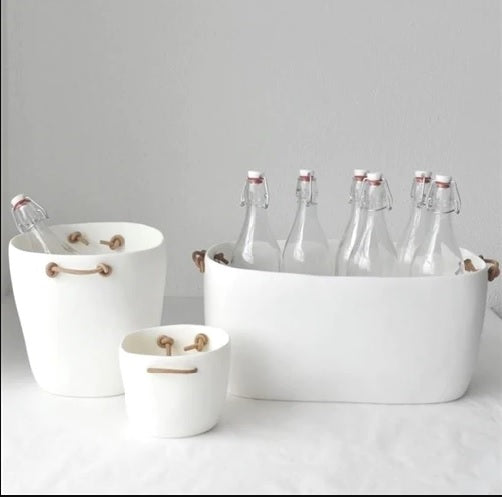 Fine Line Furniture & Accessories
Tina Frey CUADRADO Resin Champagne Bucket in White
DIMENSIONS
MATERIAL
FINISH
San Francisco artist Tina Frey sculpts her resin pieces by hand, creating beautifully organic shapes with simple sophistication. A work of art in its own right, this is an entertaining essential that can work casual barbecues or fancier fêtes. Knotted leather handles add a nice design detail.
Serve up your bubbly in style with our signature Champagne Bucket. Also perfect for a bottle of rose and white wine, this popular piece makes a thoughtful gift.

Handmade with care using food safe, lead free and BPA free resin.
Dimensions: 9″ x 9″ x 9″
Hand-sculpted of durable resin.
Food-safe and lead-free.
FDA-approved.
Shatter-resistant and good for outdoor use.
Resin can take on a frosty appearance after repeated washing. To restore its original lustre, rub a small amount of vegetable oil on the resin, using a soft cloth.
Made in the USA.
17"W x 12"D x 8"H overall.