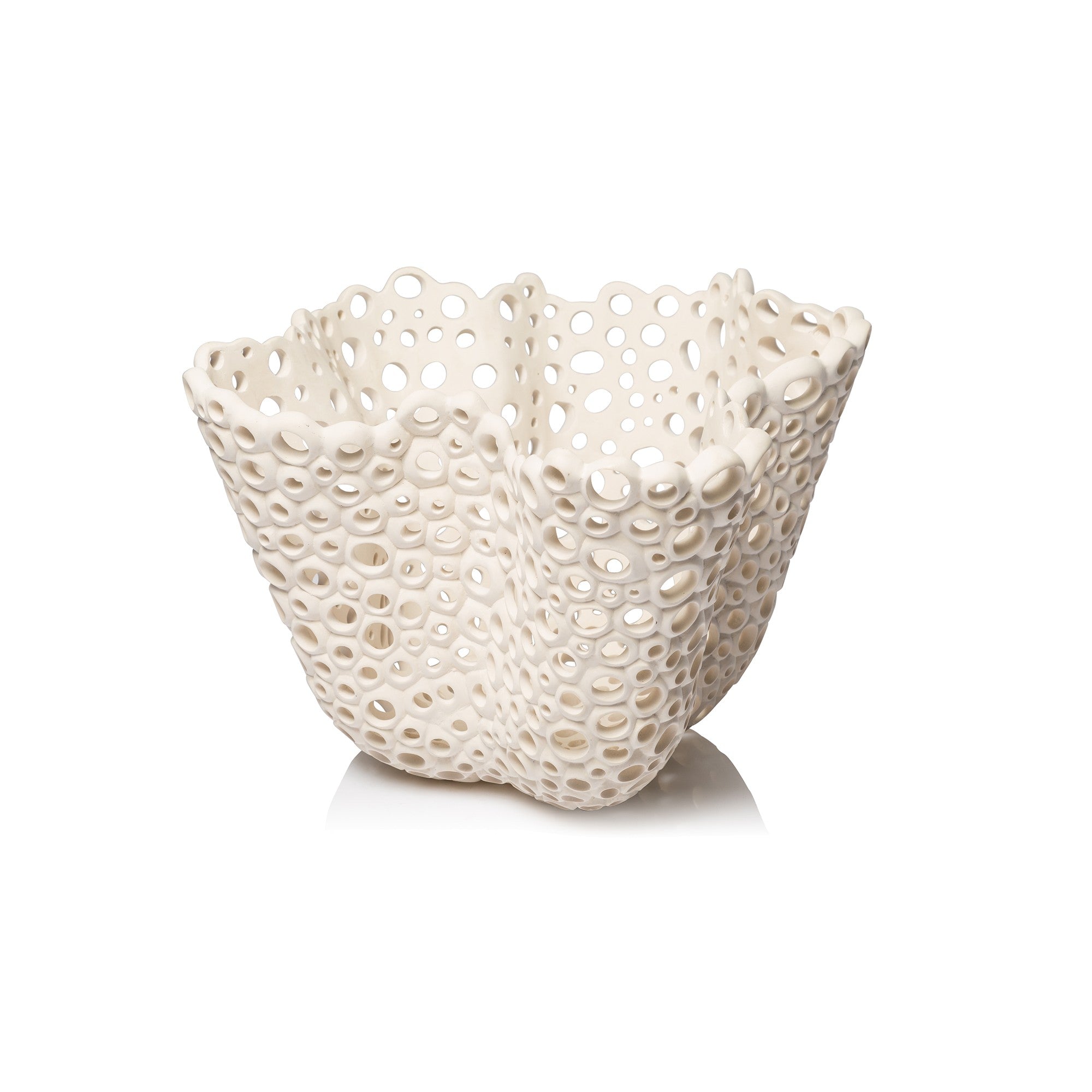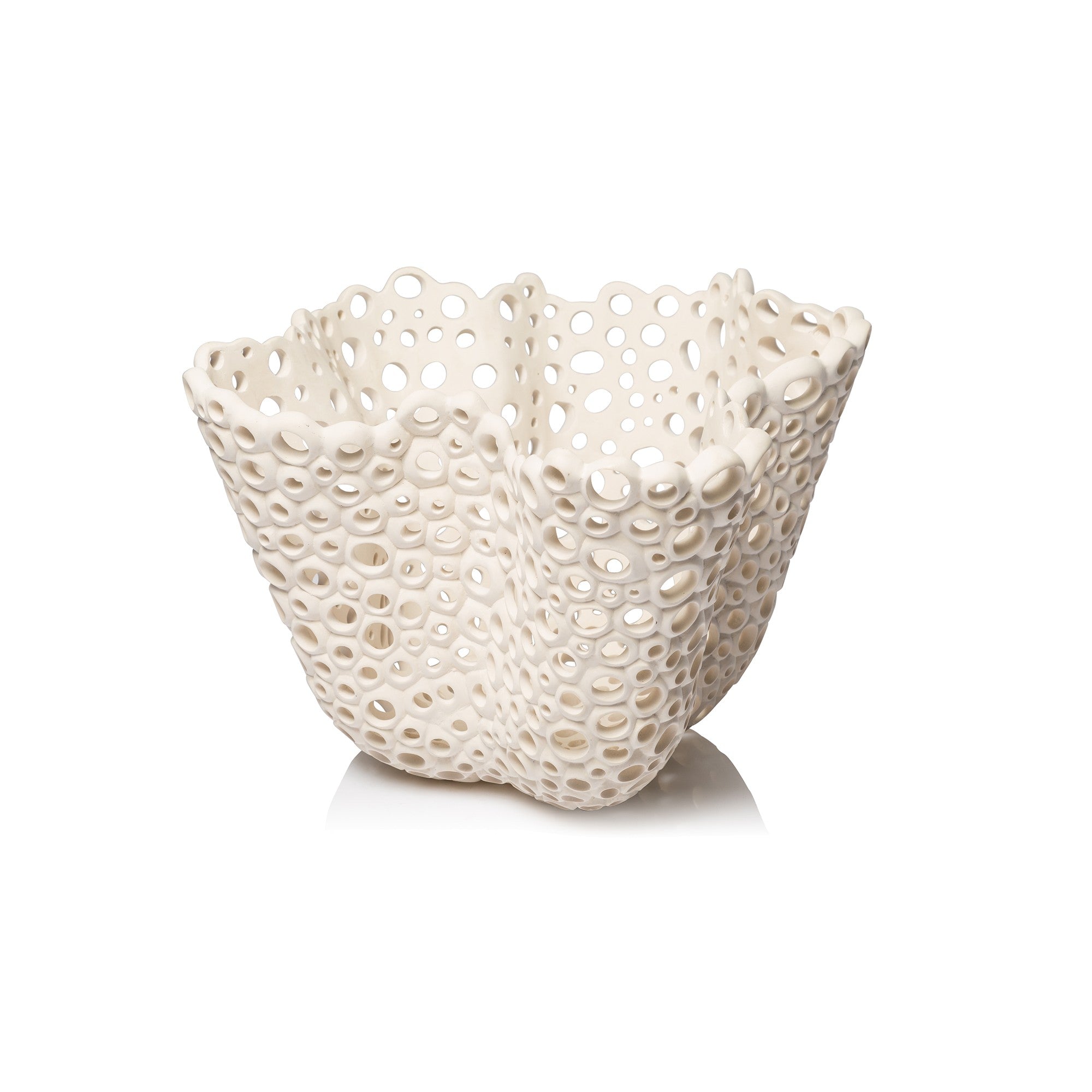 Fine Line Furniture & Accessories
Meri Bowl Pierced Resin Vase in Frost White
DIMENSIONS
MATERIAL
FINISH
The Meri Bowl is a whimsical white pierced resin bowl. 
Materials: Pierced Resin
Finishes: Enamel White 
Designer: Oly Studio
Dimensions: Width x Depth x Height
19″W x 17.5″D x 12″H
480mm x 450mm x 300mm
This item is either in stock or ready to ship in under six weeks.
In-stock pieces from this collection ship within 72 hours.
For more details feel free to email us or give us a call.
Large Pierced Resin Vase in Frost White.