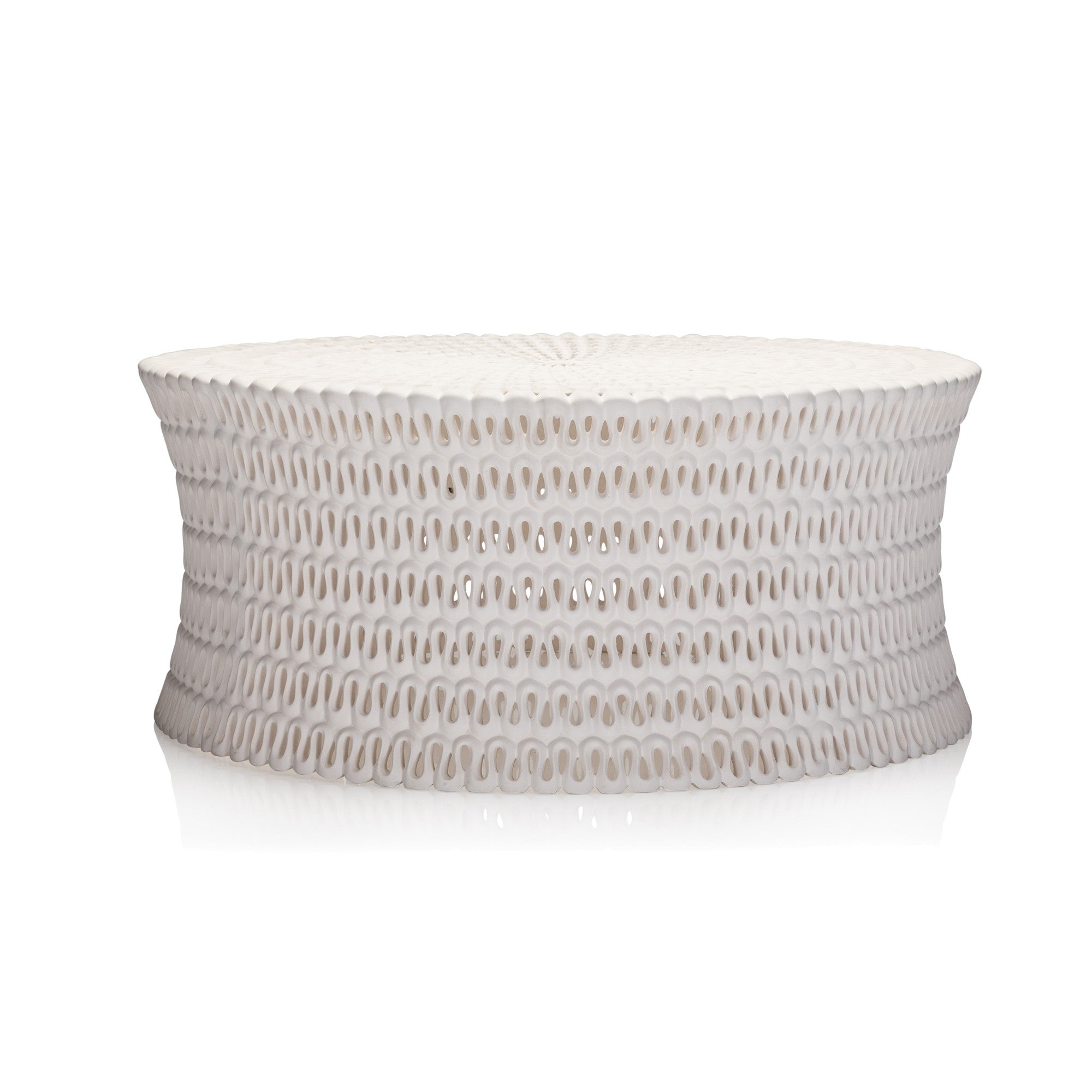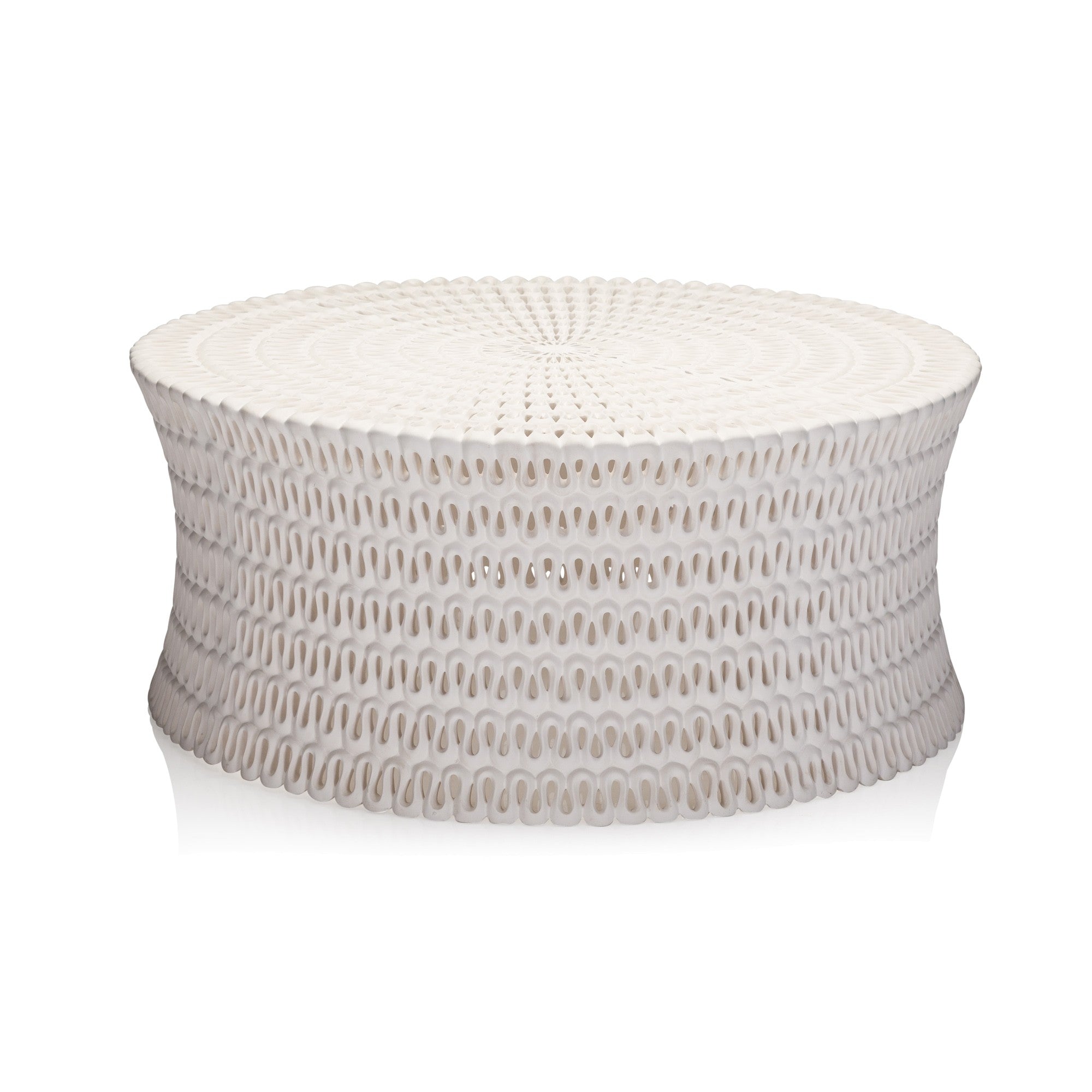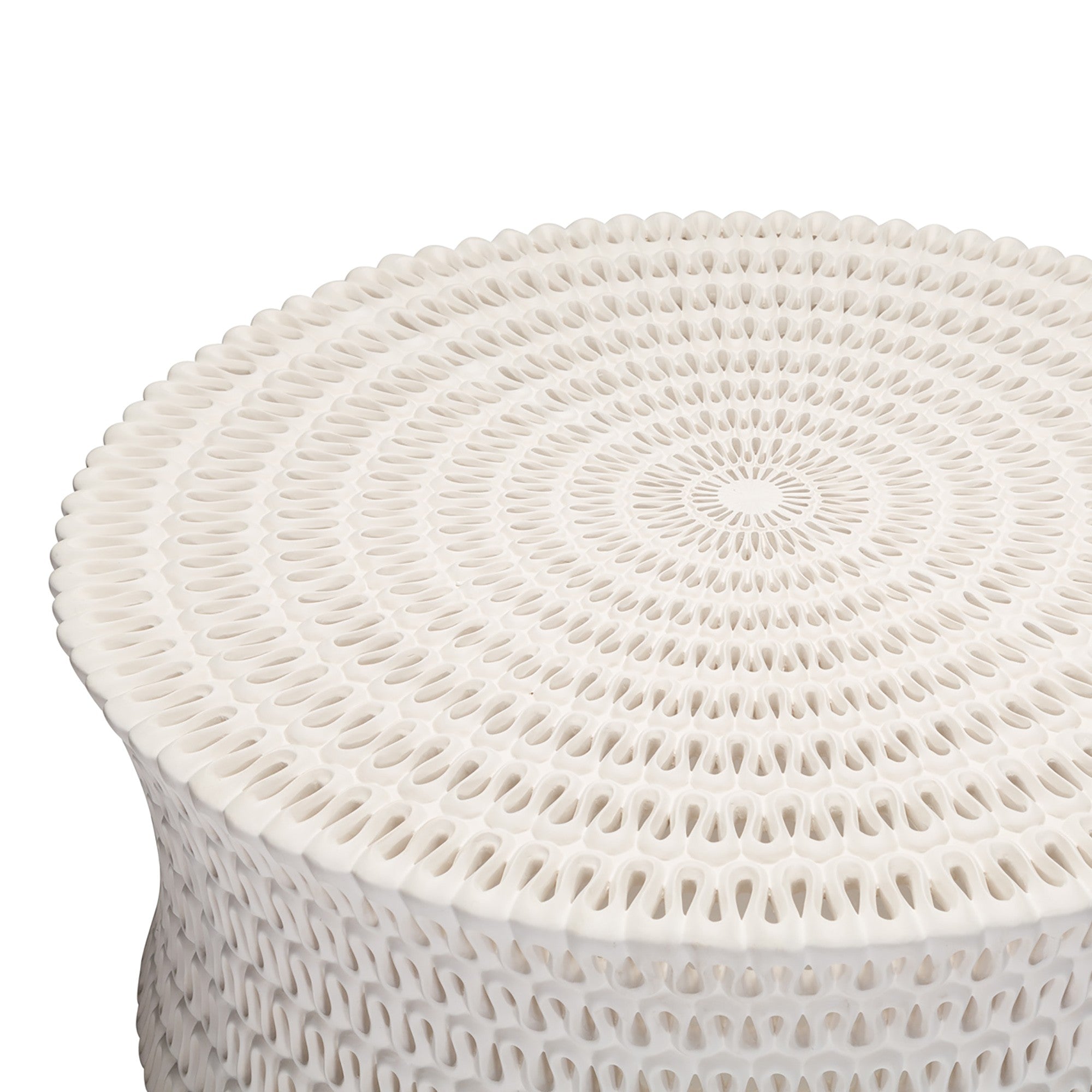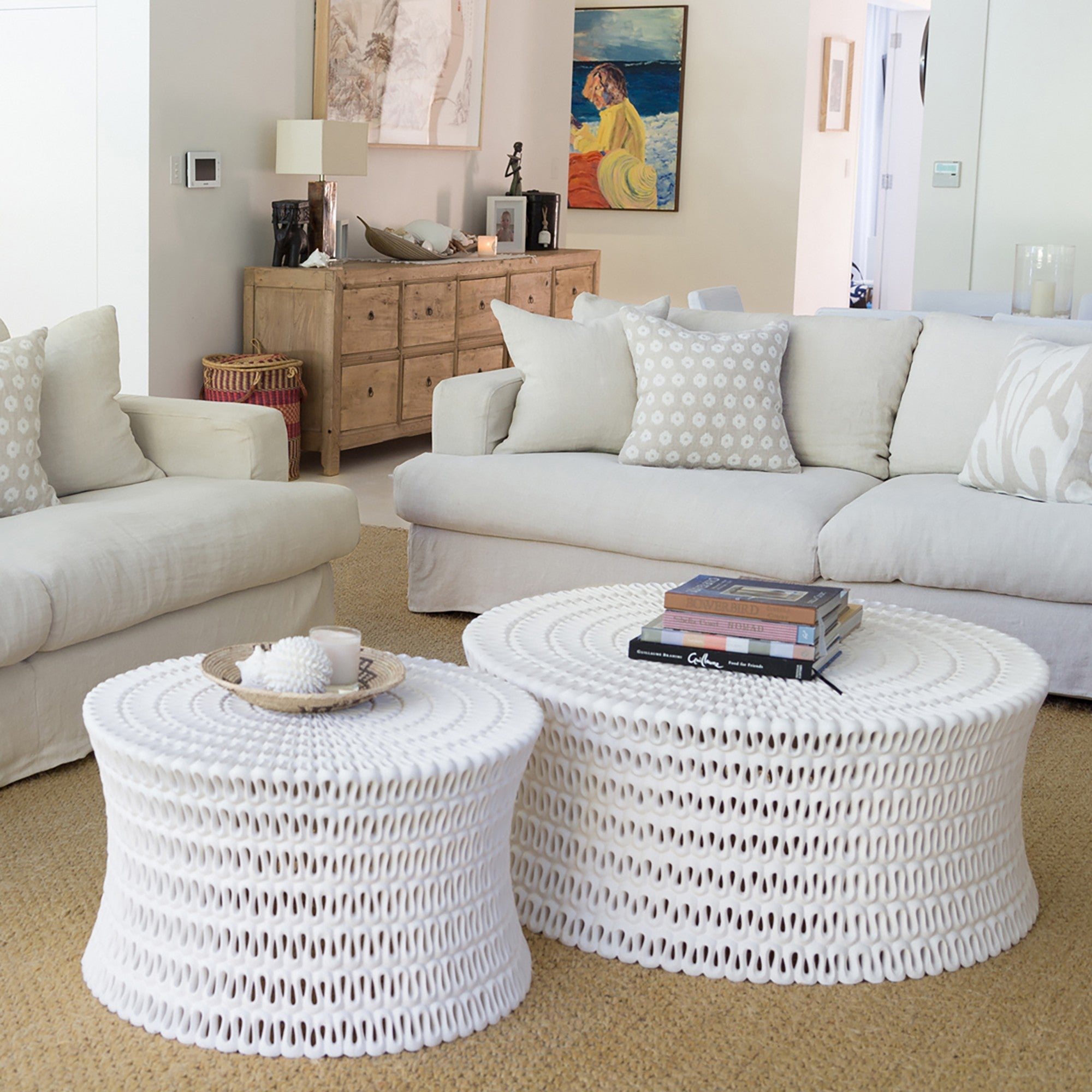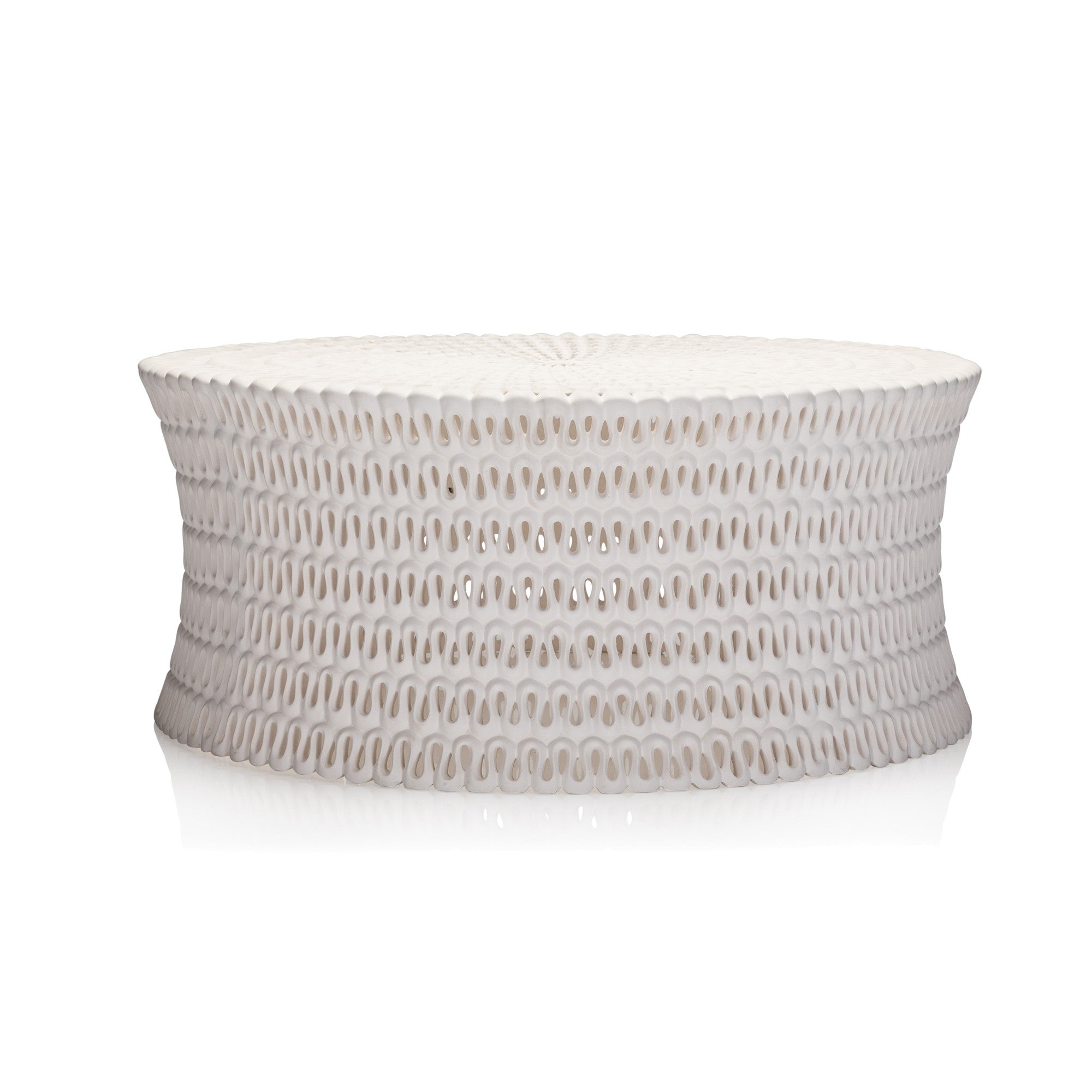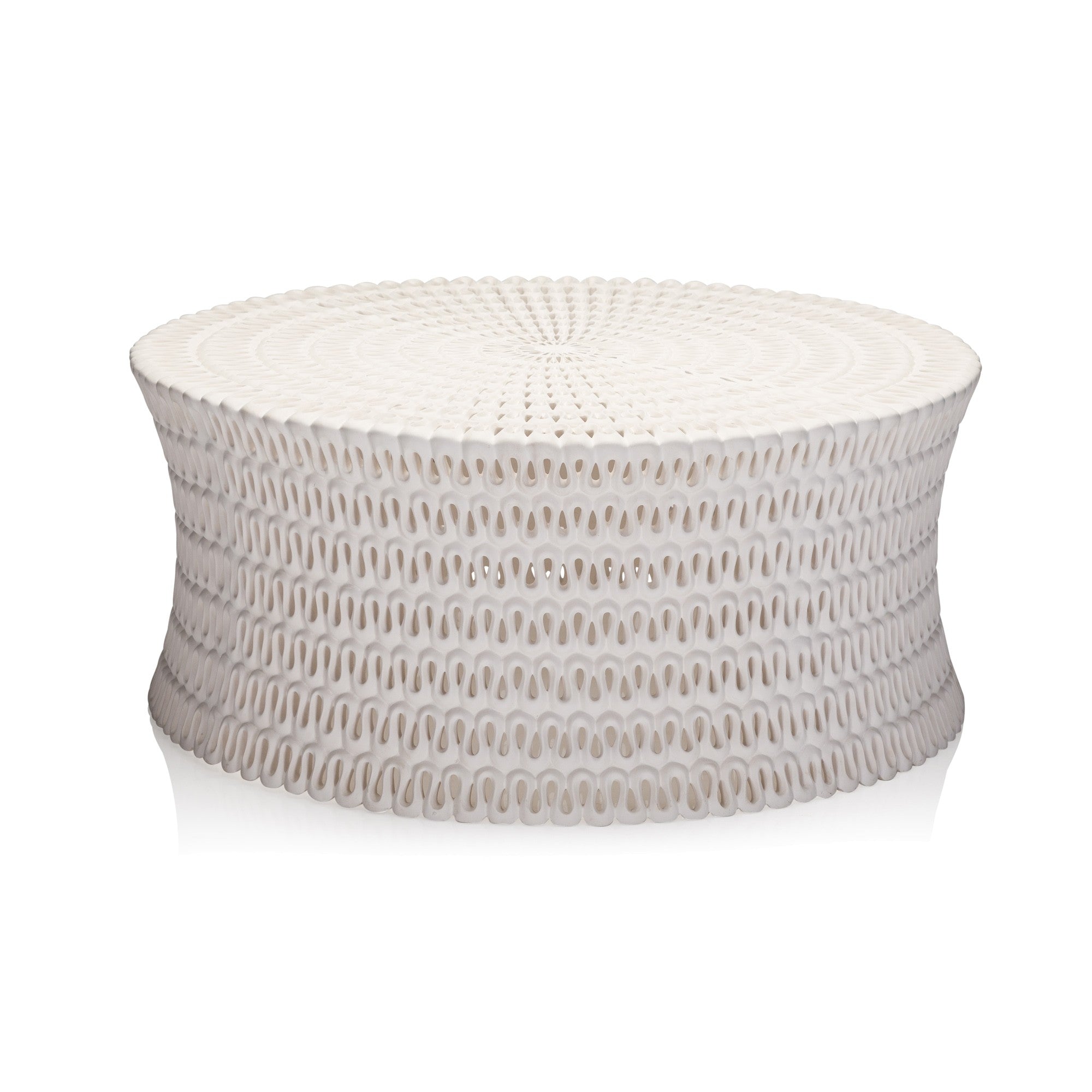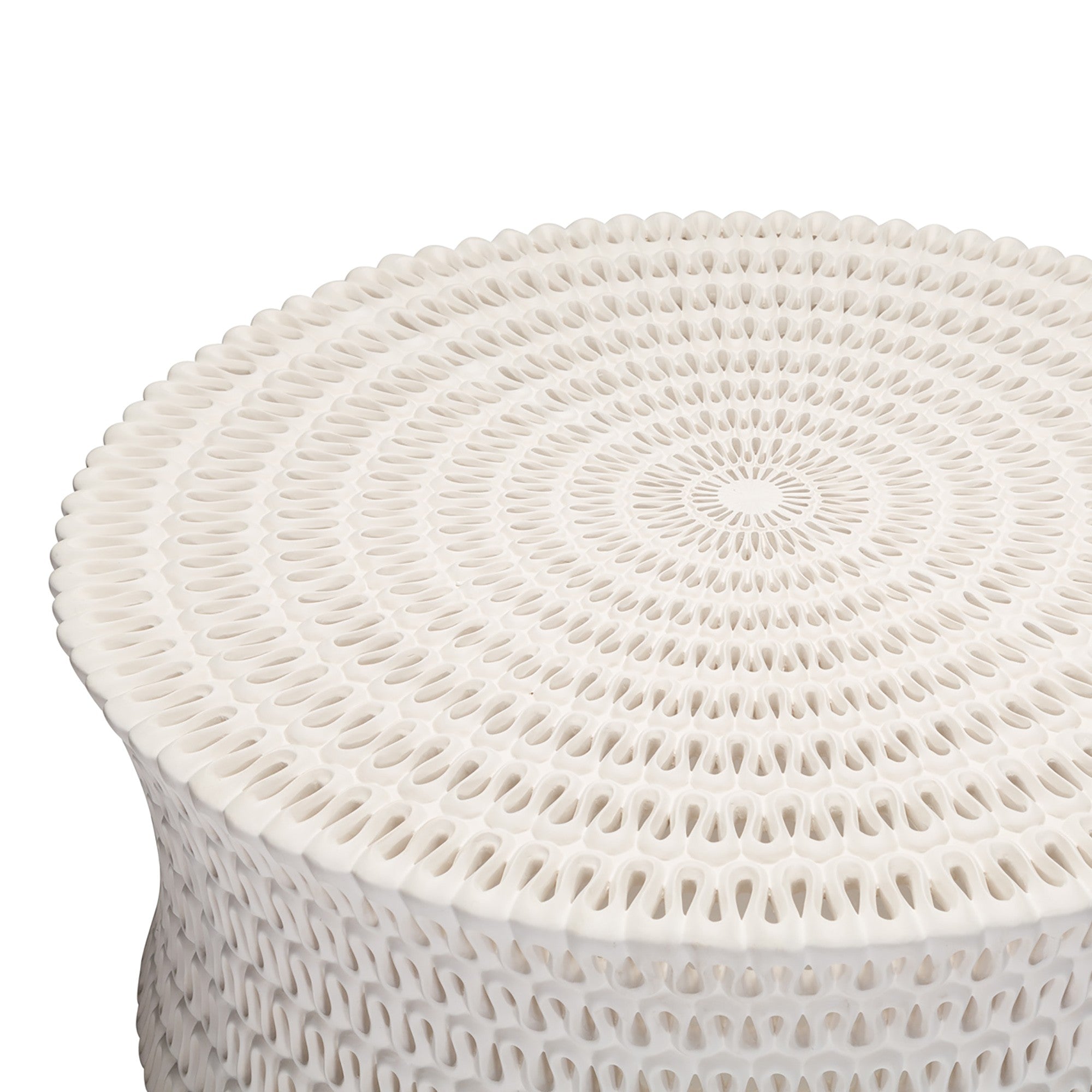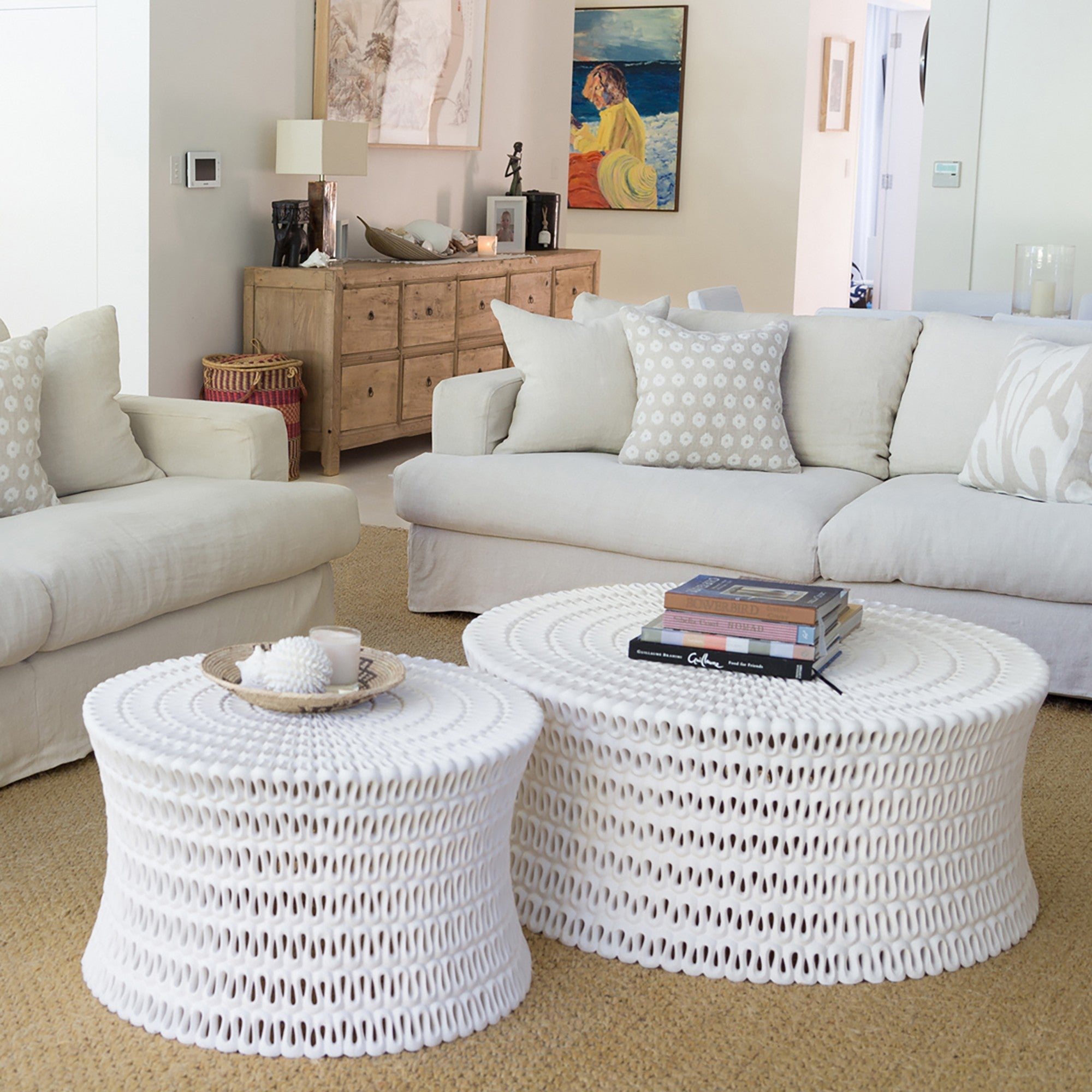 Fine Line Furniture & Accessories
Pipa White Resin Cocktail Table
DIMENSIONS
MATERIAL
FINISH
The Pipa Cocktail Table has row upon row of pierced resin creating a modern lace look. Shown in white, the drum shaped coffee table is available in white. Available in Small or Large size. Handcrafted for you, the natural and expected variations of this custom piece add to its charm. Our Oly Studio Collection presents a fresh blend of clean lines and antique motifs. These award-winning designs evoke a versatile style that deliver bold originality, a contemporary edge and strong design to your home.
The Small measures 30″ Diamter x 17″ H. The Large measures 42″ Diamter x 17″ H. Available finish white. Pricing varies according to size.
This item is either in stock or ready to ship in under six weeks.
In-stock pieces ship within 72 hours. For more details feel free to email us or give us a call.
Oly Pipa Cocktail Table
The Oly Pipa Cocktail Table a little bit vintage, also a whole lot modern. This swoon-worthy cocktail table by Oly offers up all sorts of charm and style. It's a vision of loveliness centered in the midst of four lounge chairs, or playing opposite the sofa. Rows upon rows of pierced cast resin take on the look of lace, with spiral patterned top and scalloped edges. Finished in white for an ethereal pristine look. Available in large or small versions to fit any space.
Finally in addition can be used indoors or Outside under cover.
Available in either 42" diameter or 30"
View the rest of the Oly Collection!