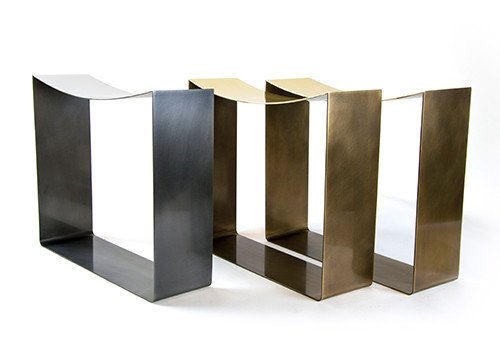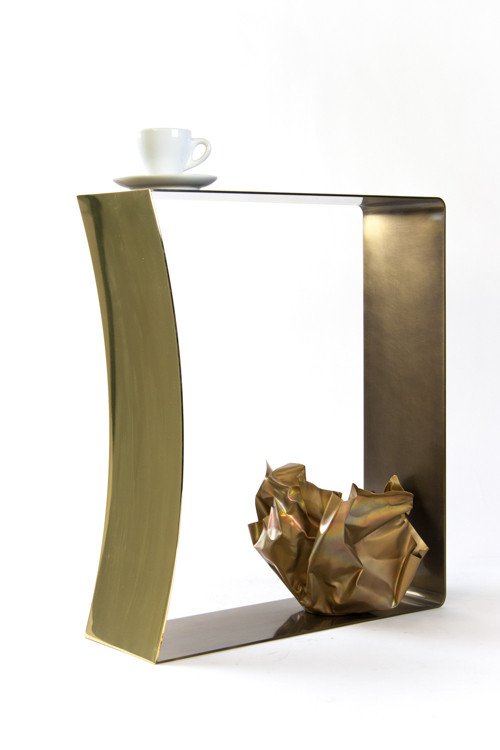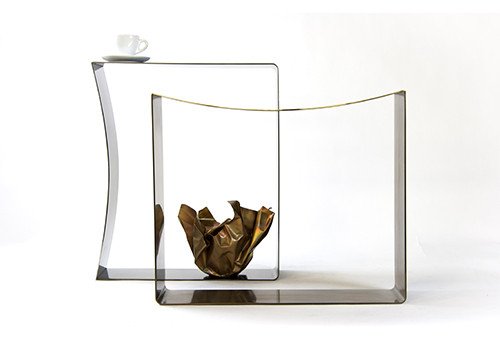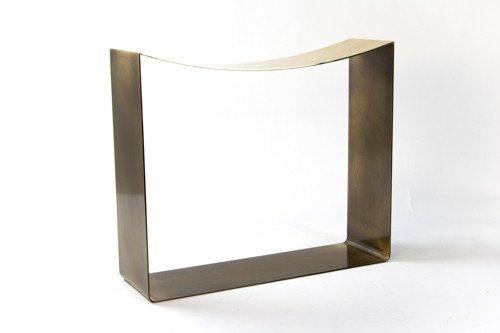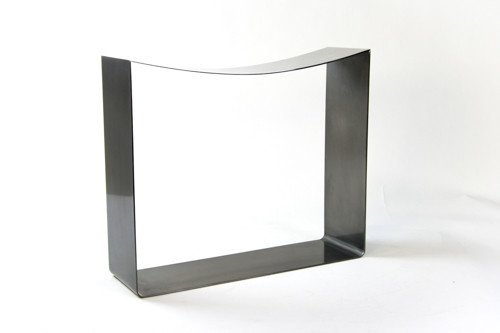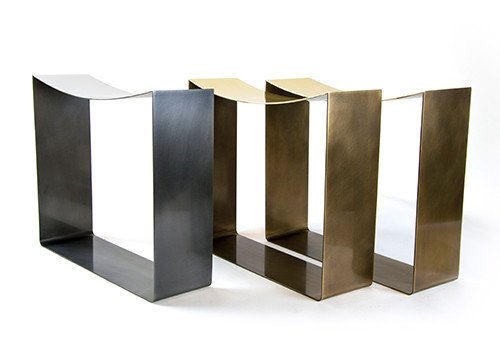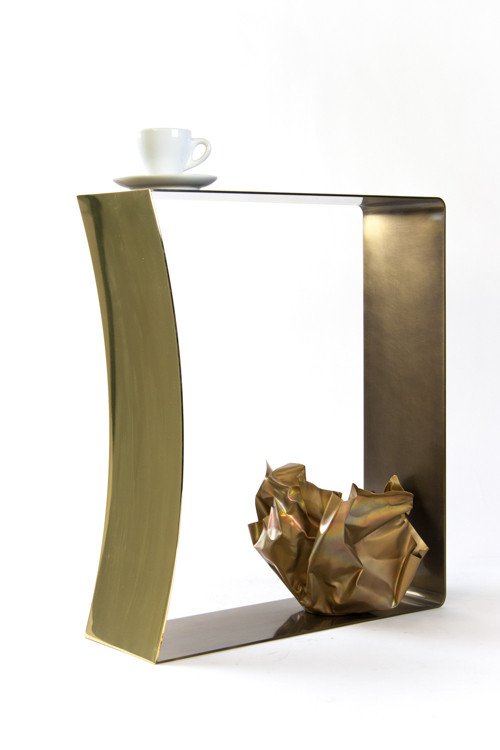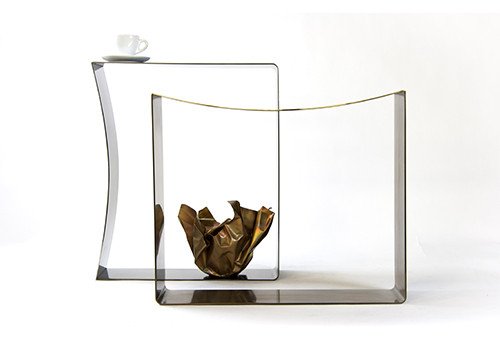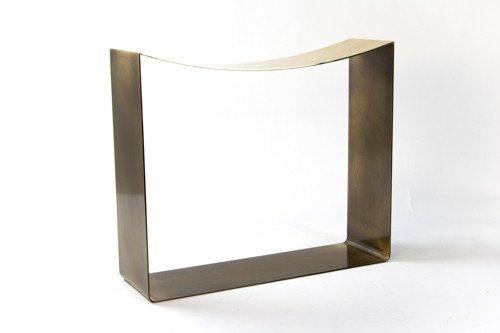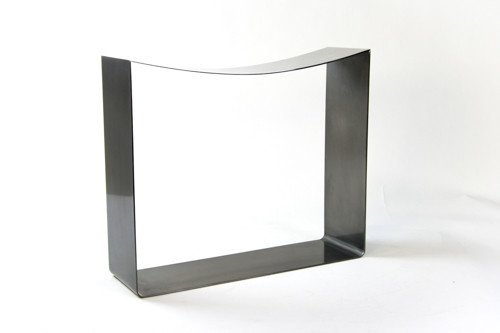 Fine Line Furniture & Accessories
Ribbon Stool in Darkened Brass or Steel
DIMENSIONS
MATERIAL
FINISH
Experience the essence of minimalism and tension with our Ribbon Stools, a harmonious fusion of material and design. These stools challenge the definition of a stool, exploring the concept of using the least amount of material to create a comfortable resting place.
Material Options:
Choose from darkened stainless steel with a polished stainless steel seat or darkened brass with a polished seat, allowing you to select the finish that complements your decor.
Dimensions:
Each stool measures 20 inches in length, 6 inches in width, and 17 inches in height, making it a compact and stylish addition to your space.
Subtle Material Finishes:
The Ribbon Stools are characterized by the combination of brushed metal side walls, hand-darkened for a unique effect, and a polished top. These contrasting material finishes create a sense of depth, materiality, and refinement.
Handcrafted in the USA:
These stools are meticulously handcrafted in the United States, reflecting a dedication to quality and craftsmanship.
Explore the beauty of minimalism and craftsmanship with our Ribbon Stools, available in steel and brass. They are more than just functional pieces; they are a testament to thoughtful design and meticulous handcrafting that enhances the aesthetic of your living space. Choose your preferred finish and indulge in the elegance and comfort they offer.