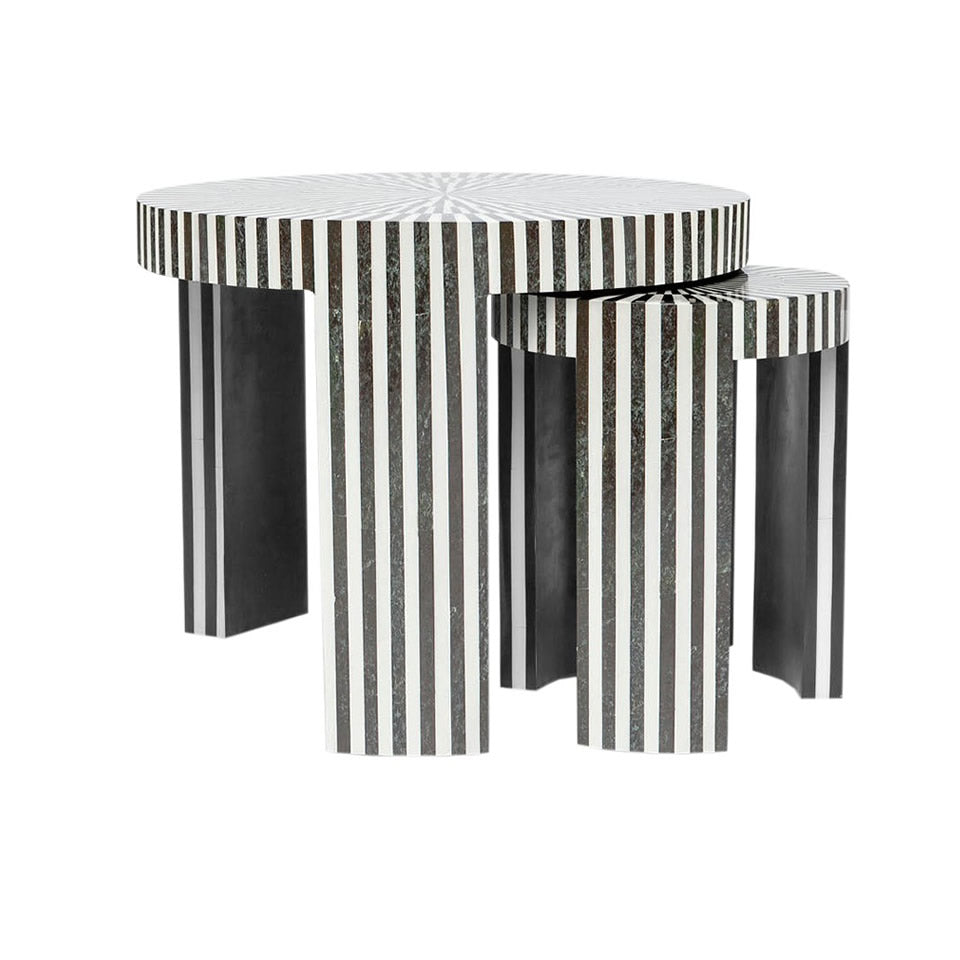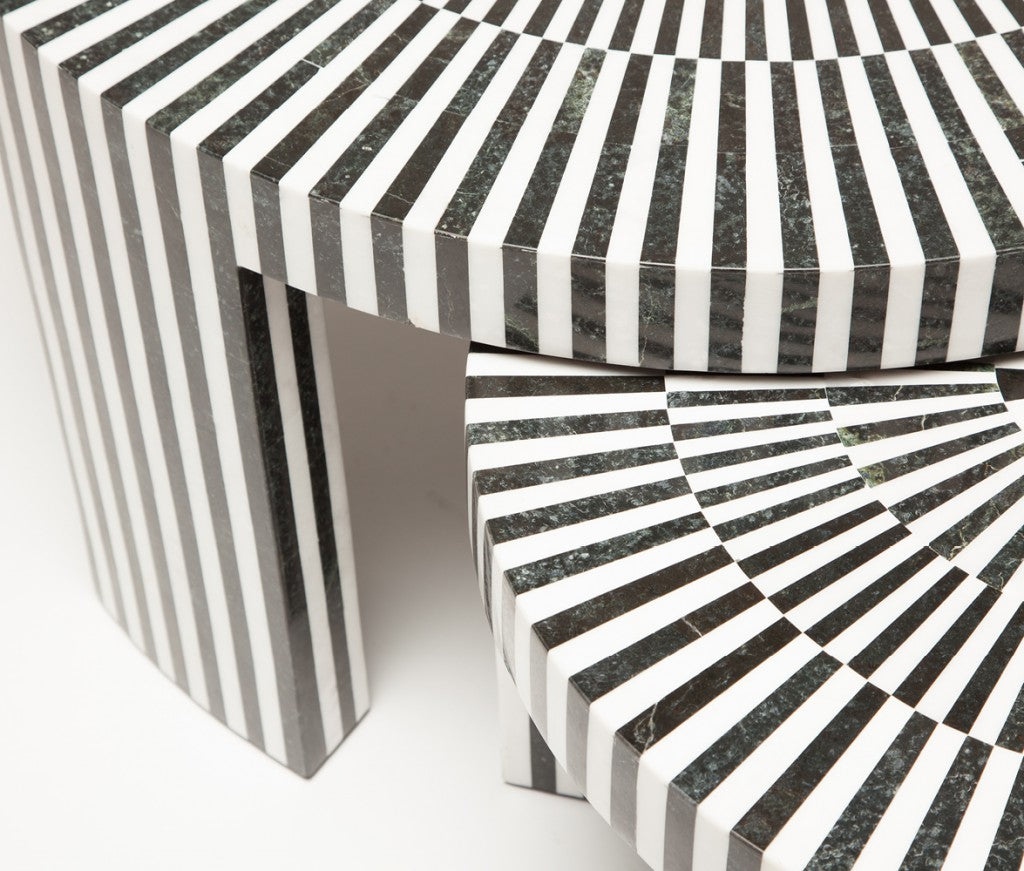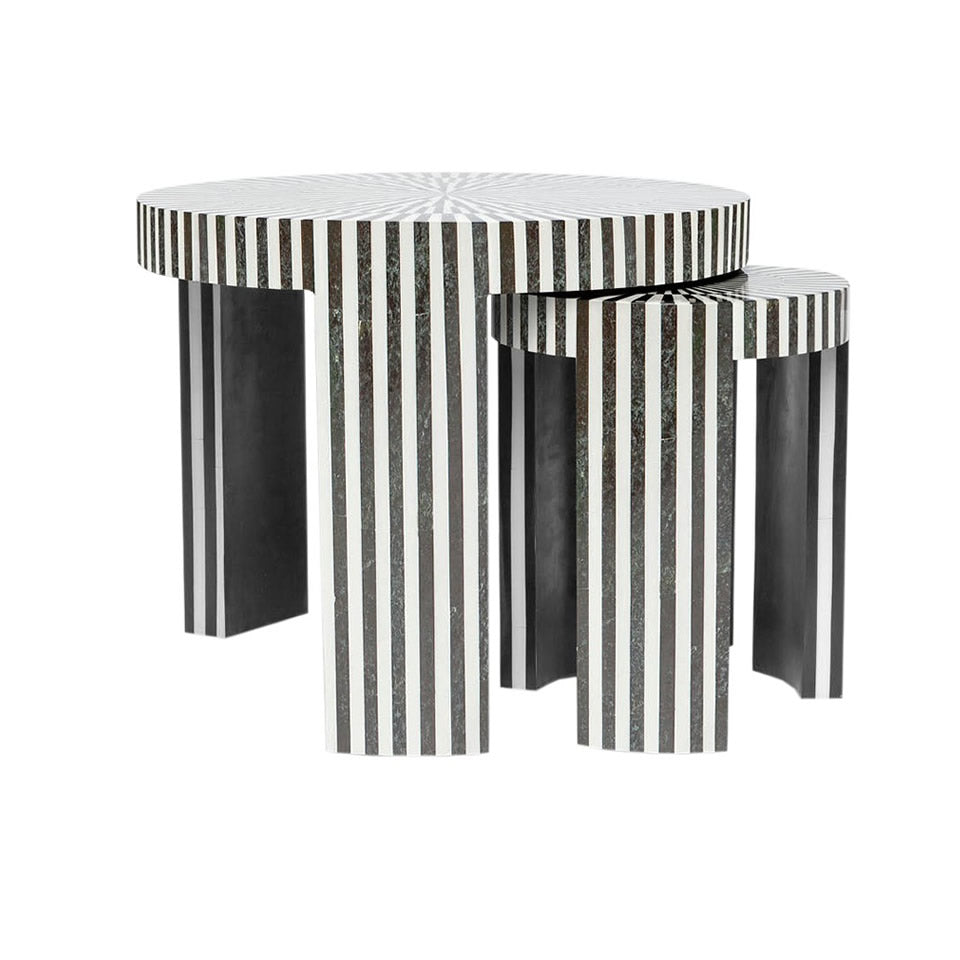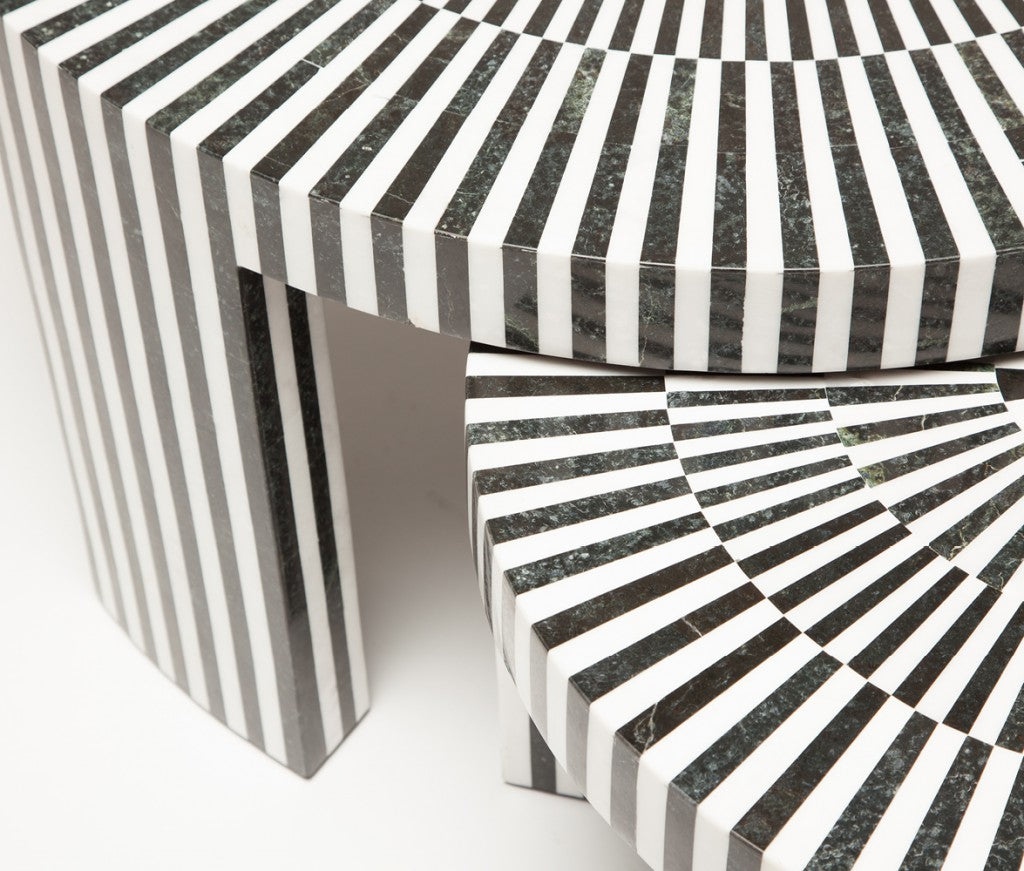 Fine Line Furniture & Accessories
Carlotta Marble Nesting Side Tables
DIMENSIONS
MATERIAL
FINISH
Introducing the Charlotte Nesting Coffee Tables, a set of two striking and functional tables designed to make a bold statement in your living space. Here are the key details:
Description:
The Charlotte Nesting Coffee Tables are a remarkable set of tables that combine drama, functionality, and exquisite craftsmanship. They are designed to capture attention and demand admiration for many years to come.
Material:
Crafted with striped black and white marble, these tables showcase a clean and elegant round surface that sits atop three wide legs, creating a captivating visual effect.
Set of Two:
The set includes both a large and a small table, allowing you to use them together as a nesting pair or separately based on your needs.
Dimensions:
Large Table: 25 inches in diameter and 20 inches in height, creating a substantial and commanding presence.
Small Table: 14 inches in diameter and 18 inches in height, offering a more compact yet equally stylish piece.
Elevate your living space with the dramatic and durable beauty of the Charlotte Nesting Coffee Tables. They are more than just tables; they are a testament to exquisite craftsmanship and a touch of drama that enhances the ambiance of your home. Explore the versatility and boldness of this exceptional set.