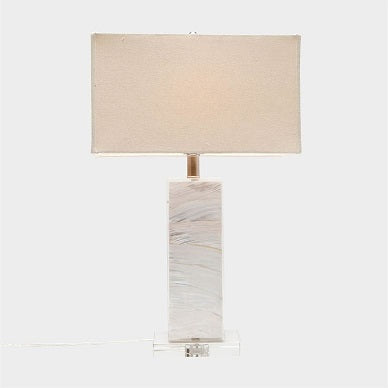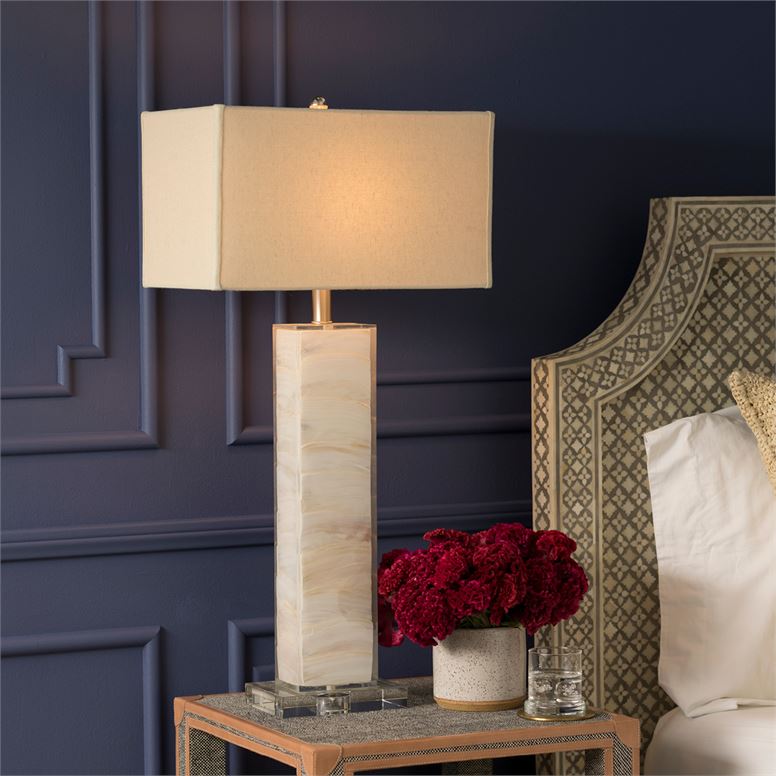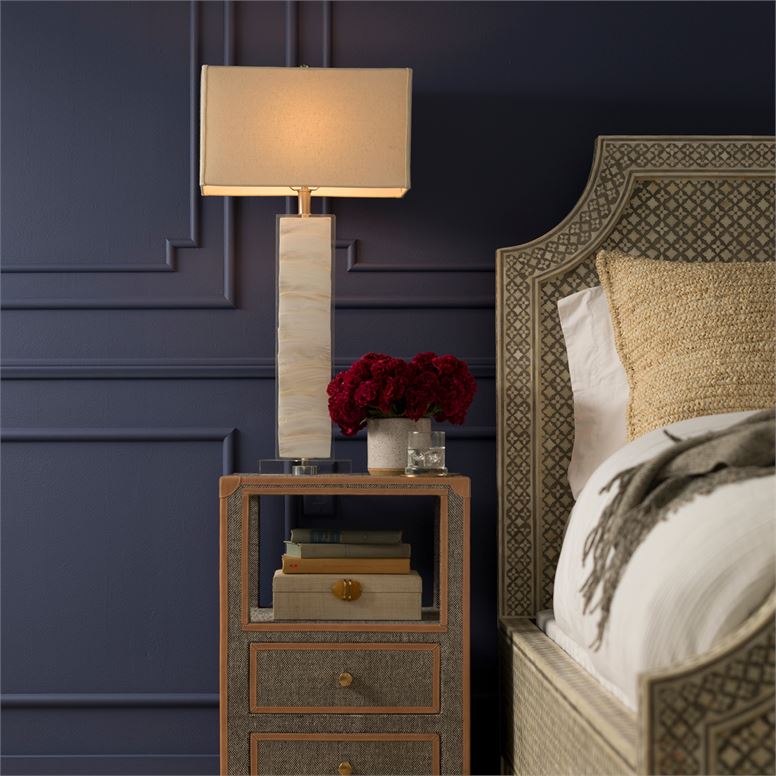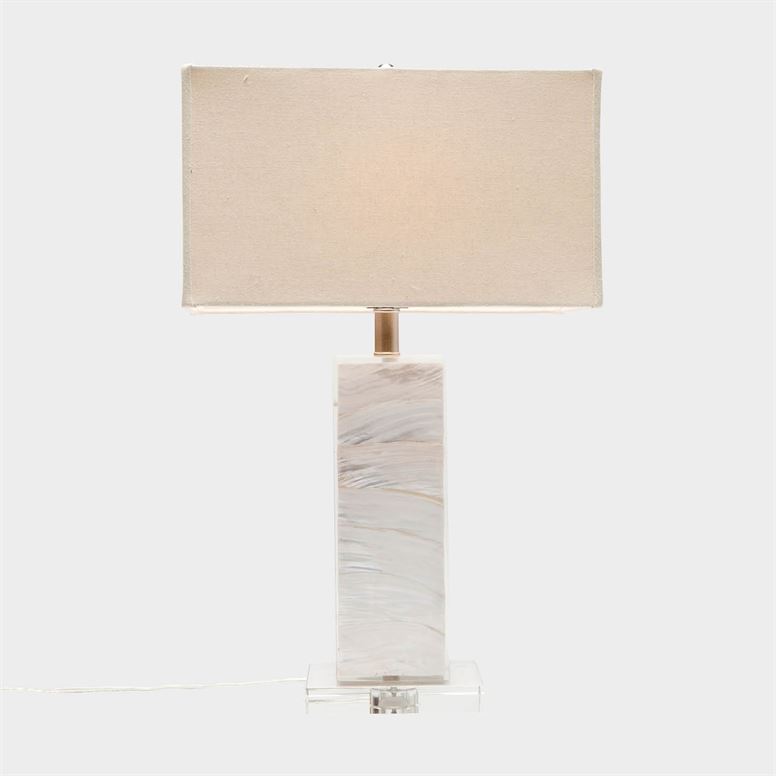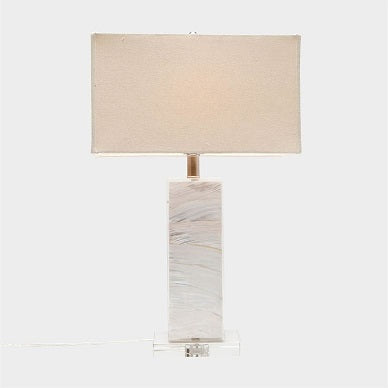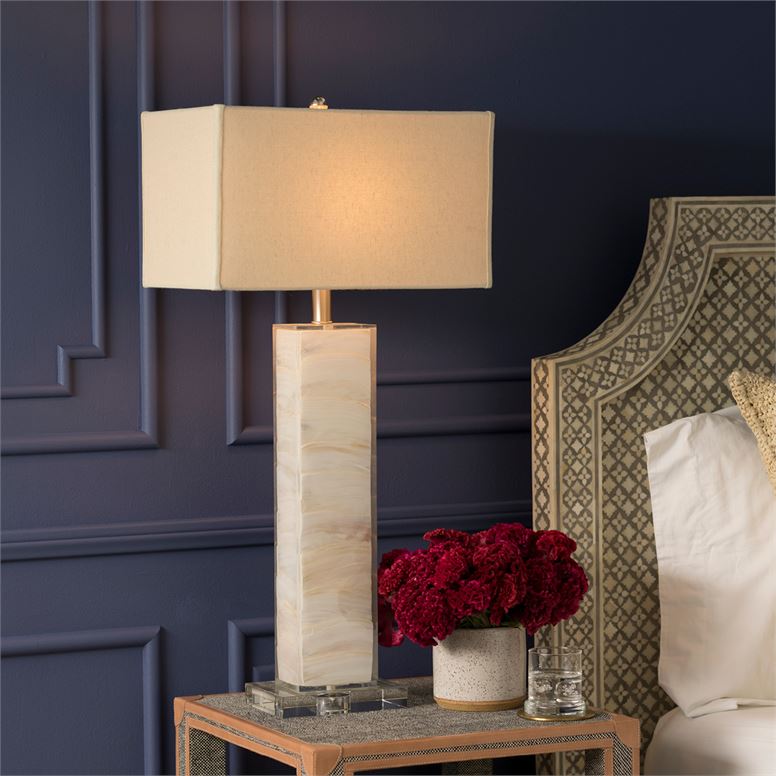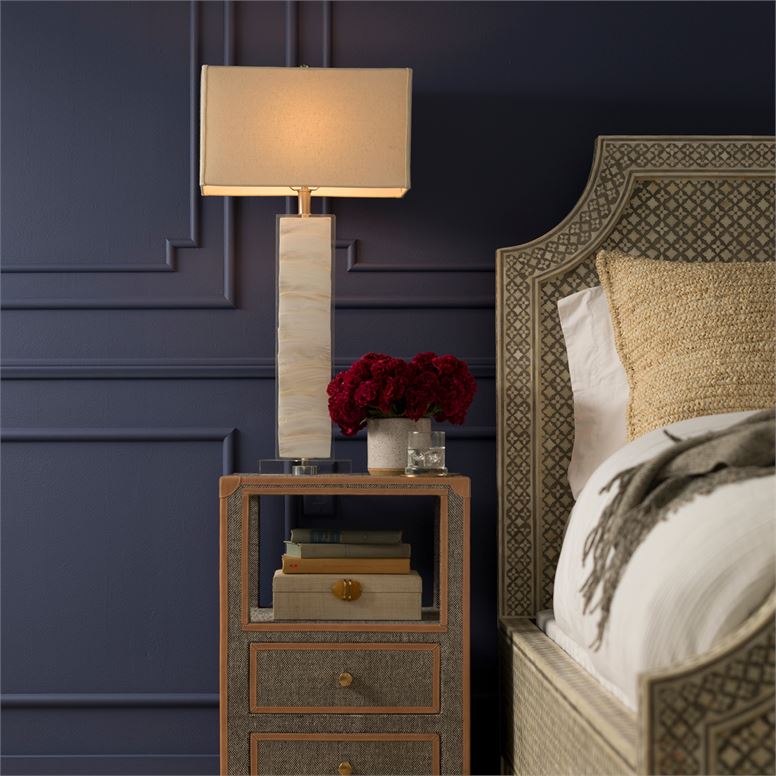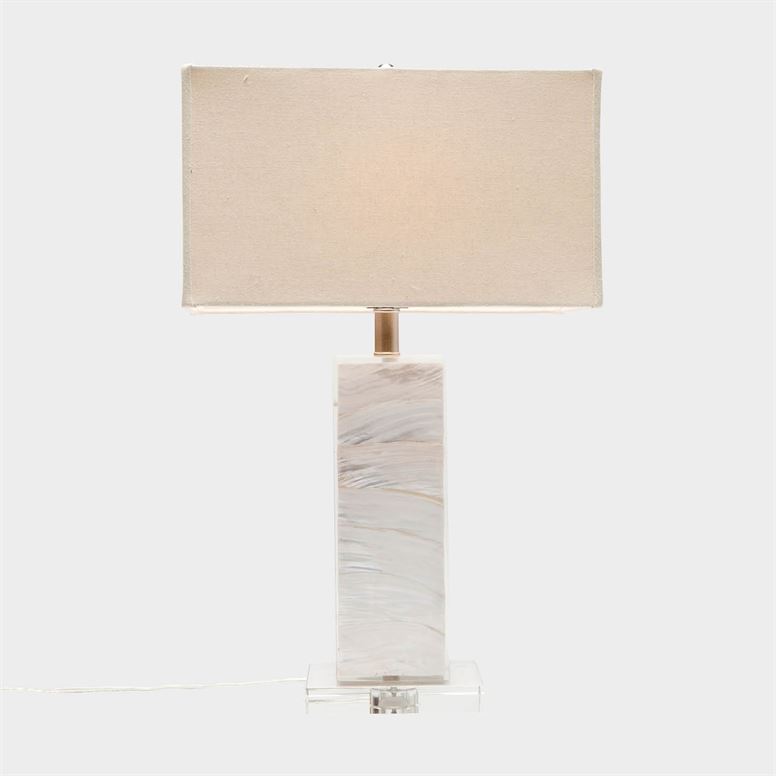 Fine Line Furniture & Accessories
Zilia Table Lamp in Light Mop Shell
DIMENSIONS
MATERIAL
FINISH
MATERIALS
MOP Shell
DIMENSIONS
A. Overall: 16"L x 9"W x 26"H
Lamp Base: 7"L x 5"W
Lamp Shade: 16"L x 9"W x 9"H
B. Overall: 16″L x 9″W x 32″H
Lamp Base: N/A
Lamp Shade: N/A
SHADE
Rectangle, Linen
BULB TYPE
Type A – 100 Max. Wattage
SWITCH TYPE
3-Way
CORD LENGTH FROM BASE
A. 68"
B. N/A
Sleek and modern! The Made Goods Zilia Table Lamp is a column lamp (seven-inches long by five-inches wide) finished in white mother-of-pearl shell, which has been layered under acrylic resin. Finished with a rectangular natural linen shade.
MATERIALS
MOP Shell
DIMENSIONS
A. Overall: 16"L x 9"W x 26"H
Lamp Base: 7"L x 5"W
Lamp Shade: 16"L x 9"W x 9"H
B. Overall: 16"L x 9"W x 32"H
Lamp Base: N/A
Lamp Shade: N/A
SHADE
Rectangle, Linen
BULB TYPE
Type A - 100 Max. Wattage
SWITCH TYPE
3-Way
CORD LENGTH FROM BASE
A. 68"
B. N/A
Our pieces are designed and distinguished by the use of unusual materials, unexpected proportions and thoughtful design. We love what we do and hope you enjoy exploring our collection in more detail. 
Showcasing a wide assortment of our statement pieces, our showroom's focus is on texture and material. Working with artisans from around the world, we know that our innovative designs will provide the solution to all of your design desires.
Made Goods Zilia Table Lamp